Halloween is the favorite holiday of many people, as it carries the perfect ambiance and spooky themes that can feel very warm and comforting during the cold weather. It is so popular around the globe that almost every culture has some way of celebrating Halloween, and it has even shown its influence in the gaming world, as well. Most games today have some sort of special event regarding Halloween, and Roblox is one of them.
There is a multitude of games that follow the spooky thematic, and they have constant reminders about special updates and events that roll in just as the holiday comes, so you have tons of great content to consume while drinking your hot cocoa! Here are some of the best Roblox games with Halloween updates and events you can enjoy with your friends.
If you're the type to play a lot of different games, not just the ones for the holidays, then you might want to take a look at Shindo Life codes, Anime Fighting Simulator codes, and All Star Tower Defense codes. These articles contain some codes you can use to get started in these games and get a head start over other players.
The best Roblox games with Halloween updates and events
Specter
Miraculous RP: Ladybug and Cat Noir
Tower Defenders
Wacky Wizards
Saber Simulator
Pet Legends
Islands
Murder Party
1. Specter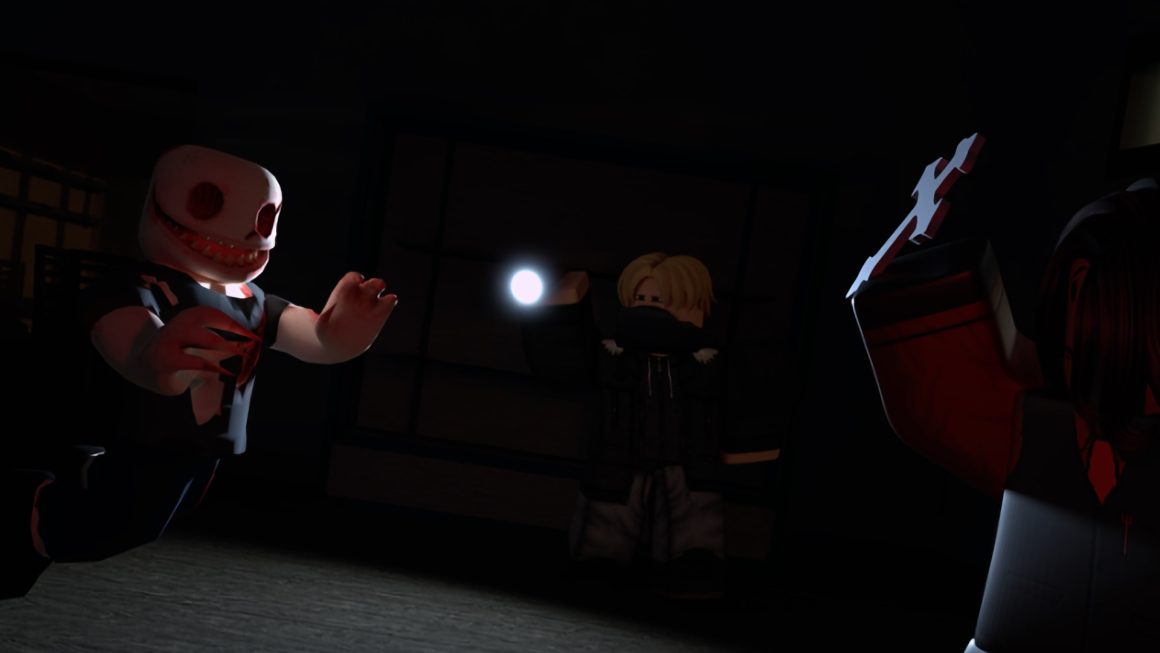 Specter is an excellent 3-person horror game where the goal is to explore the haunted structure you are in. Imagine a classic haunter house story with some paranormal investigators roaming the halls. The suspense is great and ideal for playing with friends because the shaky conversation and uneasy steps only add to the ambiance! There has recently been a Halloween update as well, which offers new content like a map modeled after a mansion, new items, and characters, plus you can keep an eye out for the Halloween event to turn up the spookiness!
2. Miraculous RP: Ladybug and Cat Noir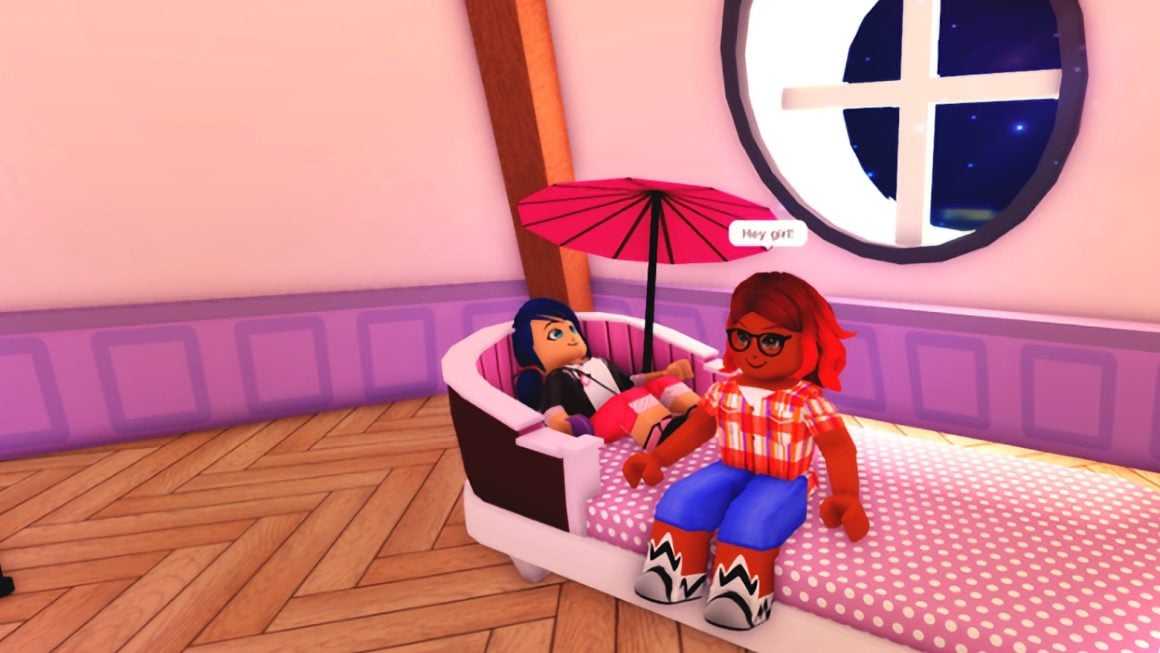 This fun little game is set in Paris and has you play out the lives of the characters from the show. Throughout the game, you can partake in quests, mini-games, and many other things. Miraculous RP: Ladybug and Cat Noir puts special emphasis on player interaction and having fun with your friends, so everything you would usually do alone is better done with some buddies! There is a Halloween update that adds new characters and the spooky Halloween spirit to the game, so don't miss out!
3. Tower Defenders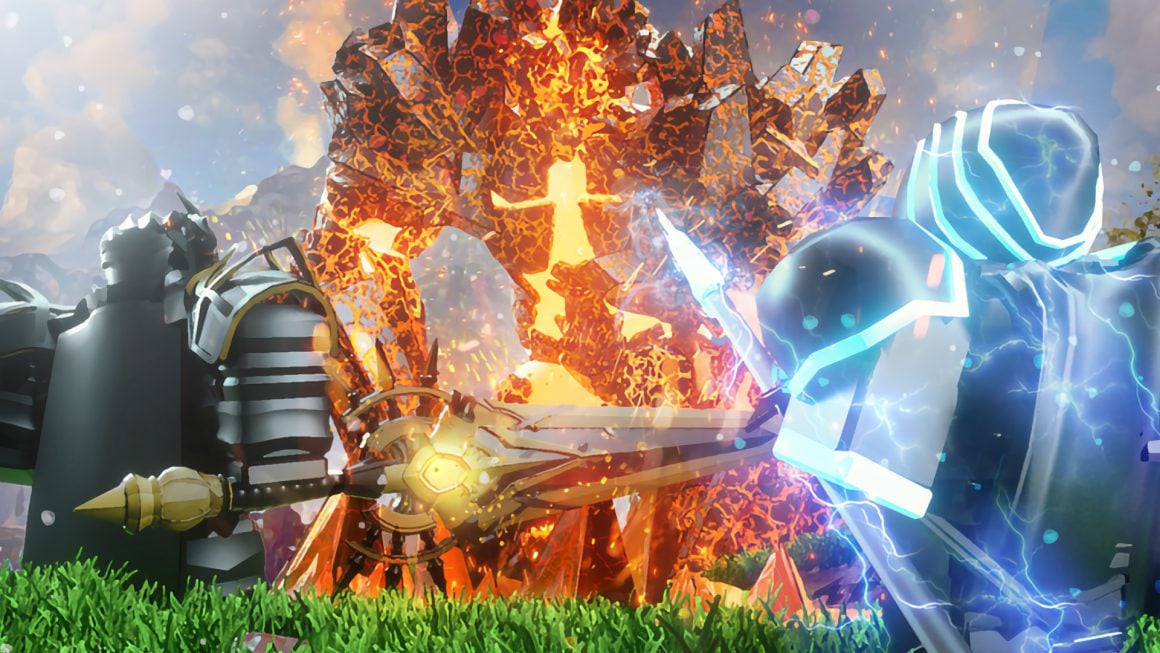 One of the best tower defense games in Roblox, Tower Defenders is a medieval masterpiece that is wonderfully crafted with some nice themes and follows the tropes of medieval culture, down to the structure of the towers and everything. It is a very fun and popular game, so updates are rolling in constantly, and there is also a Halloween event that adds a new boss — The Bloody Baron! Besides this, there are some new skills and nifty items.
4. Wacky Wizards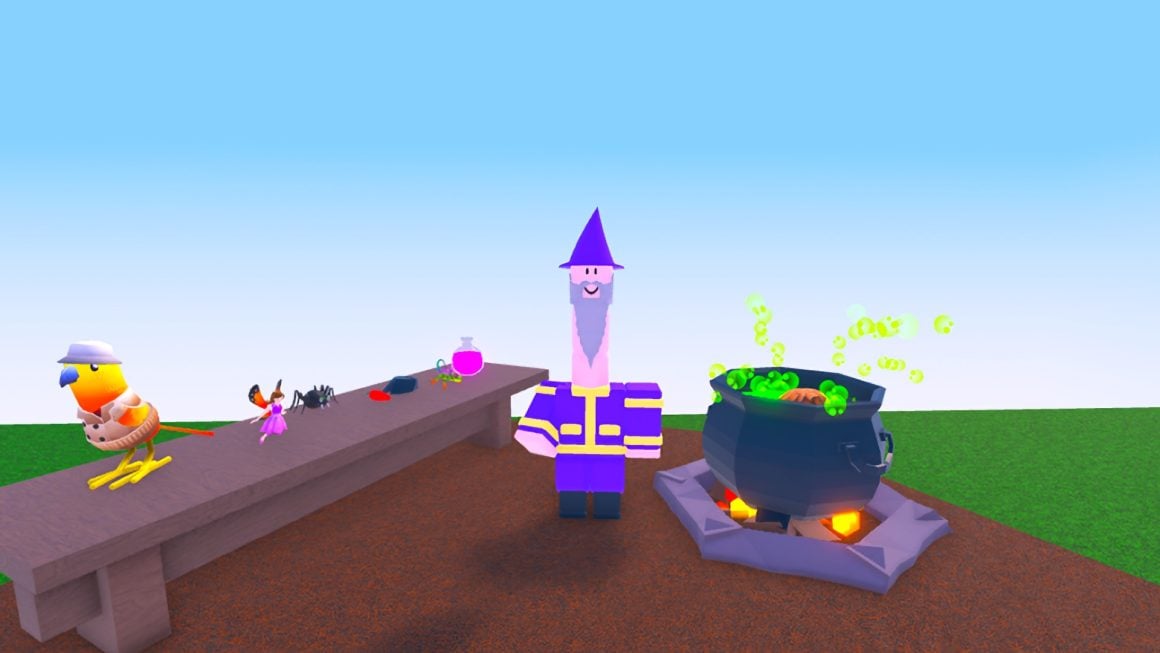 Imagine all of the crazy wizards brewing potions and turning people into chickens scenes you've seen so far, and apply it to this game. In Wacky Wizards, you need to brew your potions to attacks others with them, and the Halloween update just cranks it up a notch. With some new zombies, quests, and items, you can turn the game into a spooky experience with infinite chances to re-play the game!
5. Saber Simulator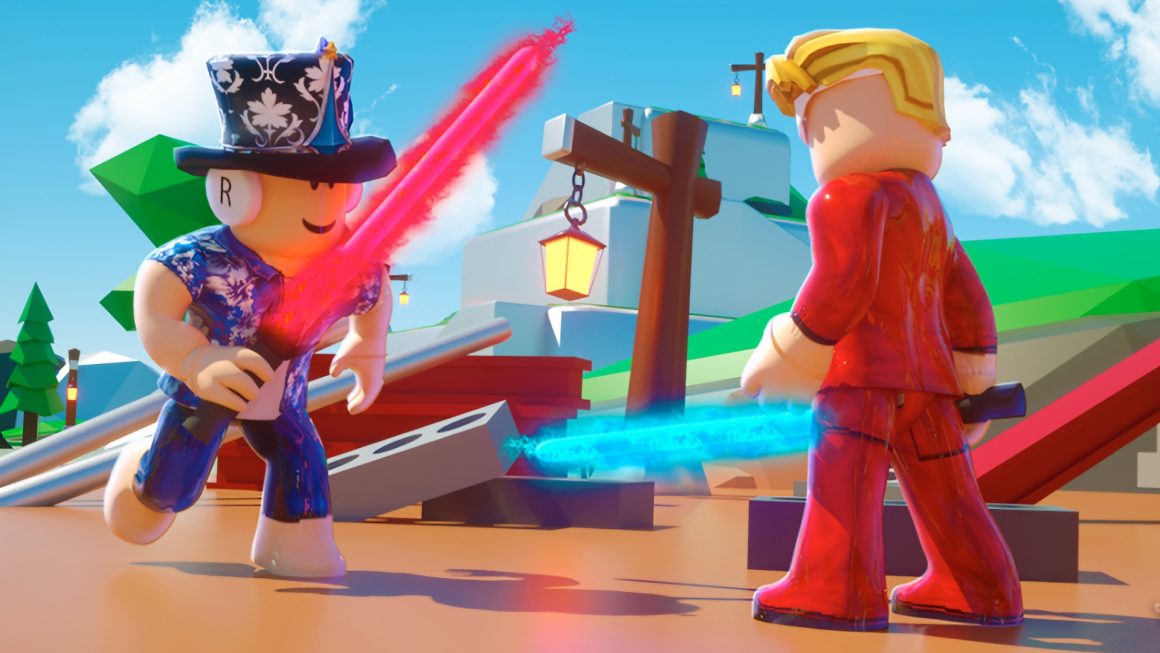 Channel your inner Jedi master with Saber Simulator! In this game, your entire goal is to swing your saber to build up strength, level up, and defeat other players with the same goal as you. To keep in line with the festivities, Saber Simulator has a Halloween update that adds a new saber, pets, items, and a new boss to defeat for even more epic loot! This simulator is one of the better ones out there, you can expect a lot of content to roll in with the updates.
6. Pet Legends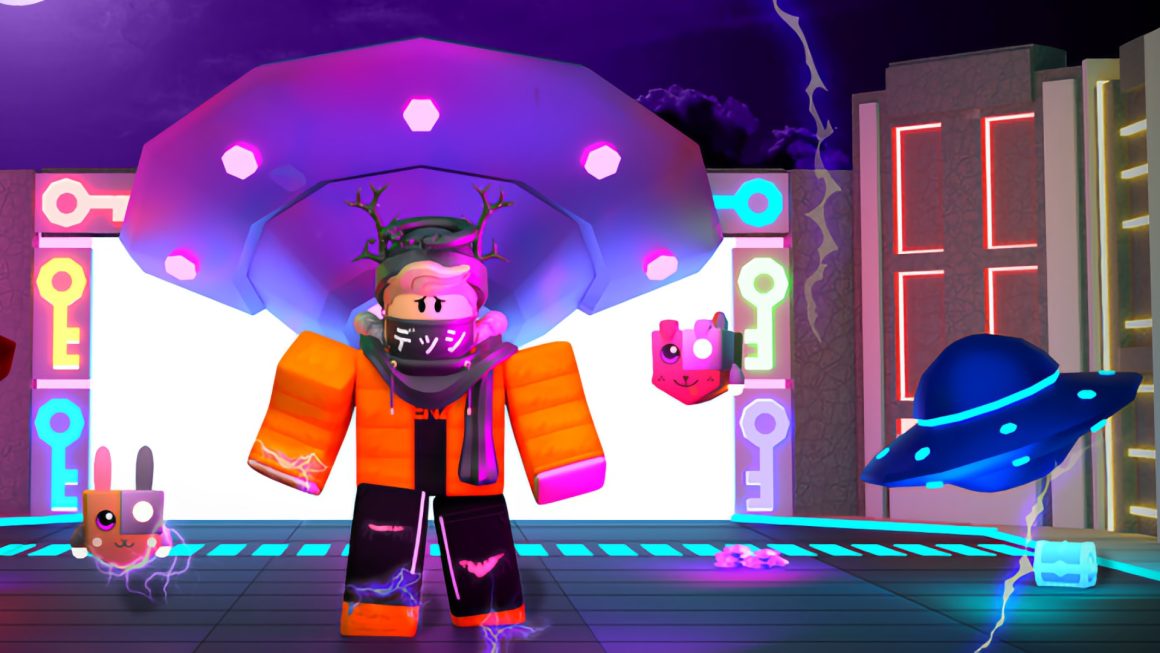 When you play a game with a special focus on pets, you are bound to assume that those same pets might have a little Halloween flair added to them at the time of the famous holiday. First, Pet Legends is a game where you need to hatch eggs and raise your pets so you can earn money and items. The Halloween update brought some new spooky pets, a new key, new currency, and a candy chest.
7. Islands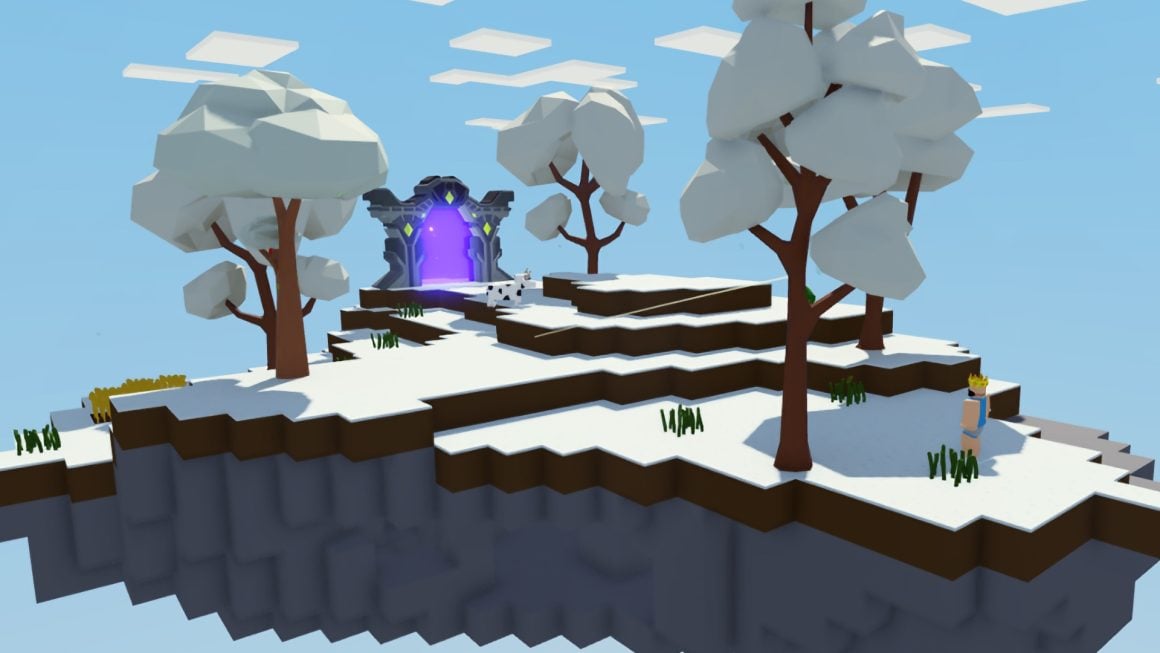 One of the most popular games in Roblox in general, Islands is a fantastic game with some good complexity to it. You start on a barren island with nothing to your name and you have to raise animals and farm crops in order to cultivate a better environment for you and any players who might join you. Since the game is so popular, you can expect constant updates to add more content to make the whole experience more fun! When the Halloween update is concerned, you have new animals, a treat hunt, a new hub for players to meet, and of course, new decorations to add some spooky features to your island!
8. Murder Party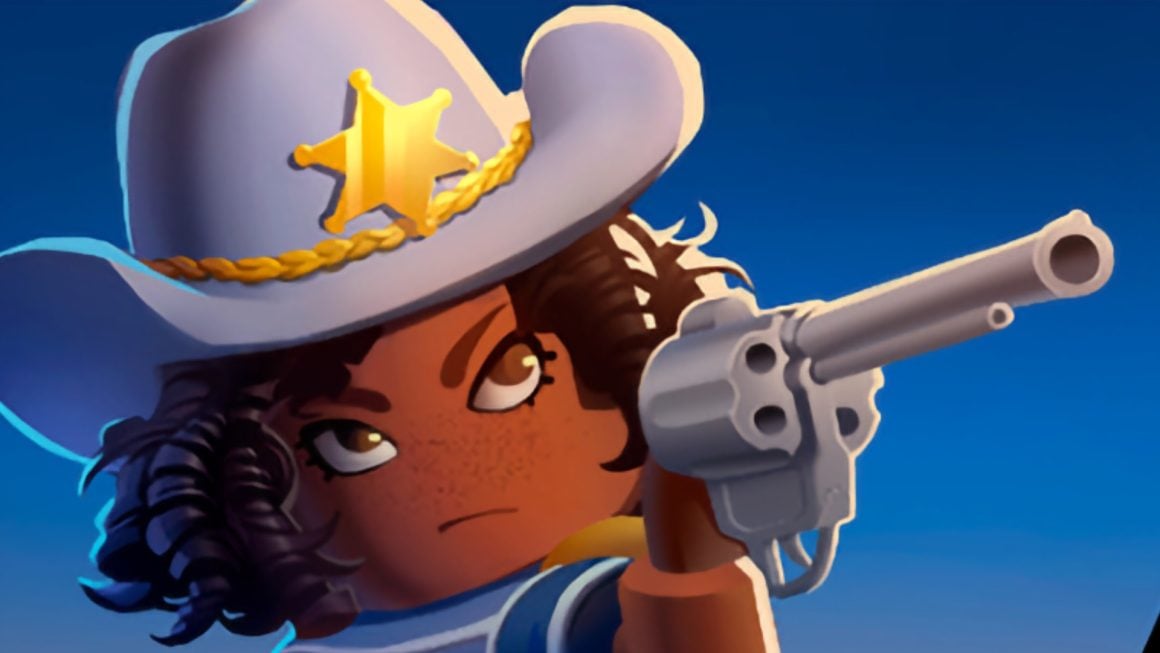 Murder Party is a team-oriented game where you select a team with a specific theme to it. For example, you can choose Team Party and convince everyone to dance with you by putting a party hat on their head. Succeeding in this will lead you to victory. Besides this team, you also have Team Murder, Team Anarchy, and Team Law. These teams focus on simple murder, hacking, and stopping murders, respectively. The Halloween update adds some new items and changes the general ambiance to be a lot darker and spookier.
You've made it to the end! Congrats! These games are extremely fun and high-quality by themselves, but with a fun Halloween element added to them, you can be sure that you're going to love them even more. If you're a fan of Roblox and a collector of items, you might want to check out Roblox promo codes, to get some freebies.