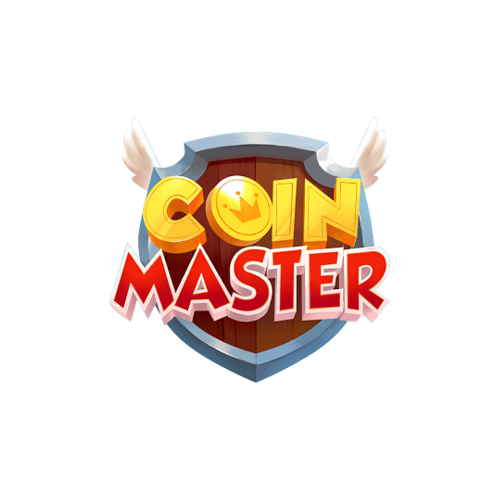 Introduced in 2010 by Moon Active, Coin Master is a free-to-play mobile game, merging gambling mechanics in its gameplay. How many people play Coin Master? Coin Master statistics reveal an impressive fanbase and even more insane revenue earnings. This is thanks to the unique progression system with the primary objective being to "spin, attack, raid, and build", progressing through themed villages, each symbolizing a game level; 506 villages to date. Though primarily single-player, some events cater to multiplayer experiences. While spins are limited hourly, they can be acquired via in-game purchases, specific tasks, or through Coin Master free spins links on our site.
Coin Master key statistics
Time to take a closer look at how the community consumes the game: it is not only about the countries most in love with the game (read: with the most installs), but we will also explore the social media presence of Moon Active's baby.
Coin Master was downloaded more than 195 million times.
(Source: Sensor Tower)
The game has been downloaded 81 million times in 2019.
During the same year, it was recorded that most installs were coming from Google Play, 62.3 million to be exact (76.6%). iOS picked up 19 million downloads (23.4%).
The game enjoyed a surge when the pandemic was at an all-time high in February 2020 with 15 million downloads recorded.
30 million active users have been identified as of October 2021.
The revenue per download approximately amounts to $10.31, whereas it was $6.20 in 2019.
The game started picking up steam in 2018 and reached its best numbers in 2020. The COVID-19 effect has been impactful in 2020 for Coin Master, with people being forced to stay at home, with an exponential growth that introduced new players to the game and kept them loyal. Even the amount people were willing to spend saw a significant increase in time.
Coin Master has surpassed $3.5 billion in lifetime player spending.
(Source: Statista)
With such success, everyone is curious about topics focused on revenues, profits, the number of downloads, and more information around the game itself. In July 2023, the app accumulated a staggering $59.15 million in global player spending, primarily fueled by in-app purchases and microtransactions. This achievement pushes the app's lifetime player spending past an impressive $3.5 billion.
As of 2023, Coin Master was earning around $2 million daily.
(Source: Statista)
In-app products cost between $0.99 and $374.99.
While Moon Active has leveraged celebrities to promote Coin Master, among them being Terry Crews and Jennifer Lopez, the game has internal mechanics to boost engagement. Coin Master a prevalent card collection mode that even generated a lot of social communities on the Internet for players who would want to show their collection or trade with other people. Players can attack other people's villages or raid their fortunes to inflate their own. Events that will last over a few days are also organized, including a tournament where players can play with and against each other. For what seemed to be a simple slot game, Coin Master has several features, increasing the interest in players and giving the game its addictive nature.
Most Coin Master players are female at 69%.
(Source: App Ape)
Men represent 31% of the total percentage.
For both genders, the game is most popular with people in their 40s: 30% of women and 11% of men.
One thing that has been noticed with casual mobile games is that they are extremely popular with the female audience. They are usually pretty easy to understand, relaxing to play, and possess straightforward mechanics. Even with the extra features, Coin Master is mostly all about spinning a wheel. We can then understand why the most active players are mature women. In general, the fanbase is on the adult side, which goes well with the age rating. Because the game features gambling mechanics and involves spending real money, it could not have been targeted toward children. And parents who allow their kids to play the game are advised to keep an eye on them.
Coin Master mobile statistics
Coin Master is a mobile-only game that makes it easier to pinpoint where it creates more waves and where players are more invested. It was also a great idea to stay on mobile devices, considering the nature of the game and its mechanics (such as your spins getting replenished after an hour or so).
Coin Master is ranked #1 in Top Grossing Games of the Google Play Store in the US.
(Source: Google Play)
The game has a rating of 4.5 and 4.7 million of them are 5-star ratings.
In October 2021, it was downloaded 3 million times worldwide.
In Brazil: Coin Master is ranked #1 in Top Grossing Games.
In India: Coin Master is ranked #5 in Top Grossing Games.
Coin Master received 6,405,315 reviews on Google play.
Since we already know how the game is doing in Germany and the UK, it is also interesting to see how it is received on the charts in Brazil and India, the two countries right after the US in terms of downloads. Not so surprisingly, the game also opens wallets left and right over there. Android users are then again the majority regarding which platform has seen the most downloads. Even if it does not rank that well in Top Free Games, the game is still being downloaded, saying something.
Coin Master is ranked #4 in Top Grossing Games of the iPhone App Store in the US.
(Source: Apple Store, Apptopia)
The game received a rating of 4.7 and 340,000 of them were 5-star ratings. The game is also ranked #4 in the Adventure Games category.
In October 2021, it was downloaded 500,000 times worldwide.
In France: Coin Master is ranked #1 in Top Grossing Games (iPhone). On iPad, it ranked #9.
In Canada: Coin Master is ranked #2 in Top Grossing Games (iPhone). On iPad, in the same categories, it ranked #33, respectively.
The gap between Android and Apple users is always a bit drastic, and Coin Master is no exception. However, one thing that stays the same is how the game dominates the most grossing charts except maybe on iPad, where the game does not have a big audience in Canada and the US. Also, thanks to Sensor Tower, we pinpointed that on iOS, right after the US, France and Canada were the countries accumulating the most downloads. Unfortunately, even if China is only using iOS due to Google's restrictions, data from there is not available.
To sum up
Coin Master did not seem like much when it entered the scene, but it quickly created a new trend and revitalized a genre in the mobile game industry that was already existing but had no visibility. In 2020, Coin Master represented 93.3% of the total revenue generated within the category of Social Casino. And nowadays, it still occupies a spot way higher than any other game from the same genre. Its success gave rise to so many copycats that you might download the wrong game if you aren't careful on the App Store or Google Play, thinking it to be Coin Master.
The game has reinvented the genre by adding multiple exciting features that bring diversity to the gameplay and even adding a social dimension by involving other players. It is not just about spinning some wheels waiting for shapes to match each other. The only downside would be the intense gambling that goes hand in hand with the game and might trigger some addiction and compulsive gambling behaviors. Other than that, as long as people are responsible and do not spend more than needed, everything is well. Most players are adults enjoying financial freedom after all.
Sources
"App revenue generated by Coin Master worldwide from September 2020 to July 2023". Statista, 2023, https://www.statista.com/statistics/1077451/coin-master-player-spending/
"Top 3 Games: Trending Vs Store Ranking In The US.". App Ape Lab, 2020, https://en.lab.appa.pe/2020-06/top-3-games-trending-vs-store-ranking-in-the-us.html
"Online Games". NSPCC, 2021, https://www.nspcc.org.uk/keeping-children-safe/online-safety/online-games/
"German Regulator Begins Process To Ban Coin Master Game". Gamesindustry.biz, 2022, https://www.gamesindustry.biz/articles/2019-10-16-german-regulator-begins-process-to-ban-coin-master-game
"'Coin Master': How The Addictive, Controversial Israeli Game Raked In A Fortune". Haaretz, 2015, https://www.haaretz.com/israel-news/tech-news/.premium.HIGHLIGHT.MAGAZINE-coin-master-moon-active-addictive-controversial-israeli-game-raked-in-a-fortune-1.10286646
Chapple, Craig. "Coin Master Rakes In $500 Million Globally As It Cashes In On Success In Great Britain, Germany, And The U.S.". Sensor Tower, 2019, https://sensortower.com/blog/coin-master-revenue-500-million
"Coin Master Advertising Dissection: How It Acquired 184+ Million Users". Medium, 2021, https://medium.com/udonis/coin-master-advertising-dissection-how-it-acquired-184-million-users-66710a8d6bb6
"'Coin Master': How The Addictive, Controversial Israeli Game Raked In A Fortune". Haaretz, 2015, https://www.haaretz.com/israel-news/tech-news/.premium.HIGHLIGHT.MAGAZINE-coin-master-moon-active-addictive-controversial-israeli-game-raked-in-a-fortune-1.10286646
"Coin Master Hits The Jackpot As It Surpasses $2 Billion In Lifetime Player Spending". Sensor Tower, 2021, https://sensortower.com/blog/coin-master-revenue-two-billion
"Coin Master". Google Play Store, 2021, https://play.google.com/store/apps/details?id=com.moonactive.coinmaster&hl=en_ZA&gl=US
"Worldwide & US Download Leaders 2020". Apptopia, 2020, https://blog.apptopia.com/worldwide-us-download-leaders-2020
"Top Overall Ios And Google Play Apps Worldwide". Apptopia, 2021, https://apptopia.com/store-insights/top-charts/google-play/games/united-states
"Coin Master Official". Youtube, https://www.youtube.com/c/CoinMasterOfficial/featured
"Coin Master YouTube analytics, future predictions". SocialBlade, https://socialblade.com/youtube/channel/UCbGC2bsppfDYoC2xOpyBxKg
"The Kardashians Are The Latest Celebrities To Endorse This Mobile Game". Gamerant, 2020, https://gamerant.com/kardashian-coin-master-mobile-game
"Coin Master – Overview – Google Play Store – US". Sensor Tower, 2021, https://app.sensortower.com/android/US/moon-active/app/coin-master/com.moonactive.coinmaster/overview
"‎Coin Master". App Store, 2021, https://apps.apple.com/us/app/coin-master/id406889139
"Coin Master – Overview – Apple App Store – US". Sensor Tower, 2021, https://app.sensortower.com/ios/us/moon-active/app/coin-master/406889139/overview
"Coin Master – Overview – Apple App Store – France". Sensor Tower, 2021, https://app.sensortower.com/ios/FR/moon-active/app/coin-master/406889139/overview
"Coin Master – Overview – Apple App Store – Canada". Sensor Tower, 2021, https://app.sensortower.com/ios/CA/moon-active/app/coin-master/406889139/overview