Racing games have been a staple in the gaming industry for many years because their delivery is spot-on, the gameplay is fun, and the music that accompanies you during races is amazing. They are incredibly popular and the market is very saturated with them, so it can be a bit difficult to choose the one for you.
That's where we come in! We have created this list of the best racing games available right now so you can get that adrenaline kick as you speed around the many maps in the games. They are high-paced with a lot of content to explore, even though the niche is fundamentally limited when it comes to what you can add to the game without it being too saturated.
Playing any genre of games can get tiring after a while so you might need to refresh your mind with some alternative titles. Luckily for you, we can help with that as well! Please consider taking a look at our best mobile multiplayer games article. If PC games are more your speed, then take a look at some of the best free PC games.
The best racing games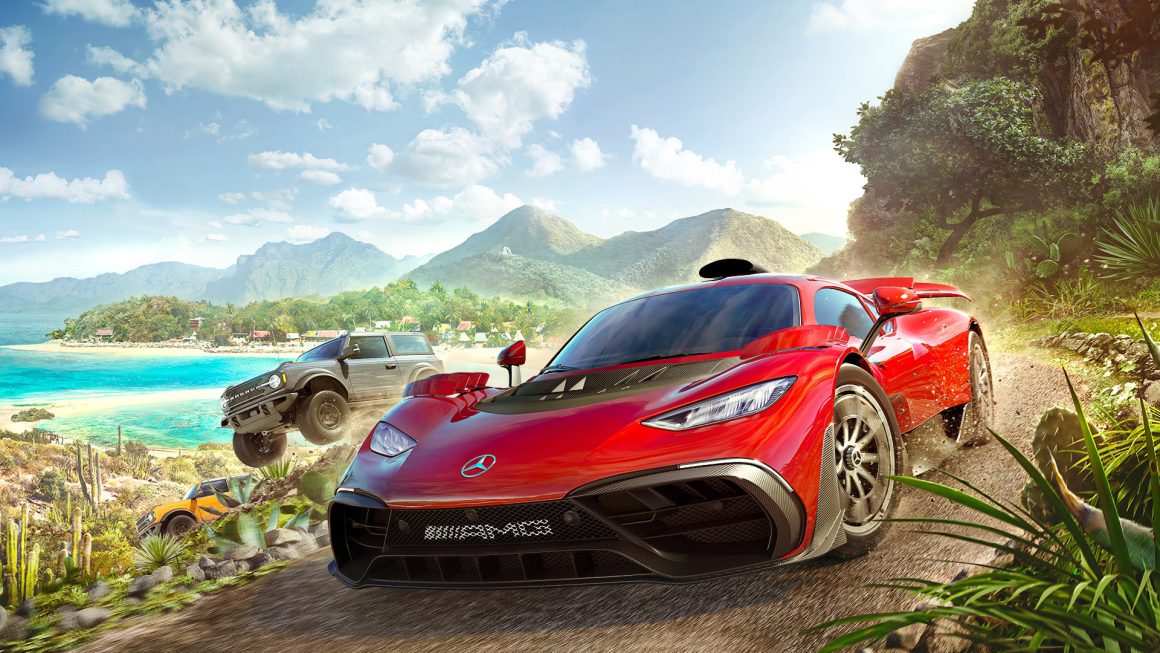 Forza Horizon 5
Kicking off this list, we have Forza Horizon 5. You might have heard about the Forza franchise and all of the success it has had over the years, and that tradition continues with this beast released in 2021. It continues to confirm that Forza is the origin of the best racing games ever. In this game, you assume the role of a driver on a large map that can be best described as an alternate Mexico. Something that is immediately evident to fans of the series is the size of the map, which has received a substantial increase compared to Forza Horizon 4. This game lets you drive across the lush, exotic landscape inspired by Mexico looking for races to take part in, as well as various minigames strewn along with the entire map. There is also an extensive customization feature where you can change essentially anything about your car so it fits your playstyle and goals.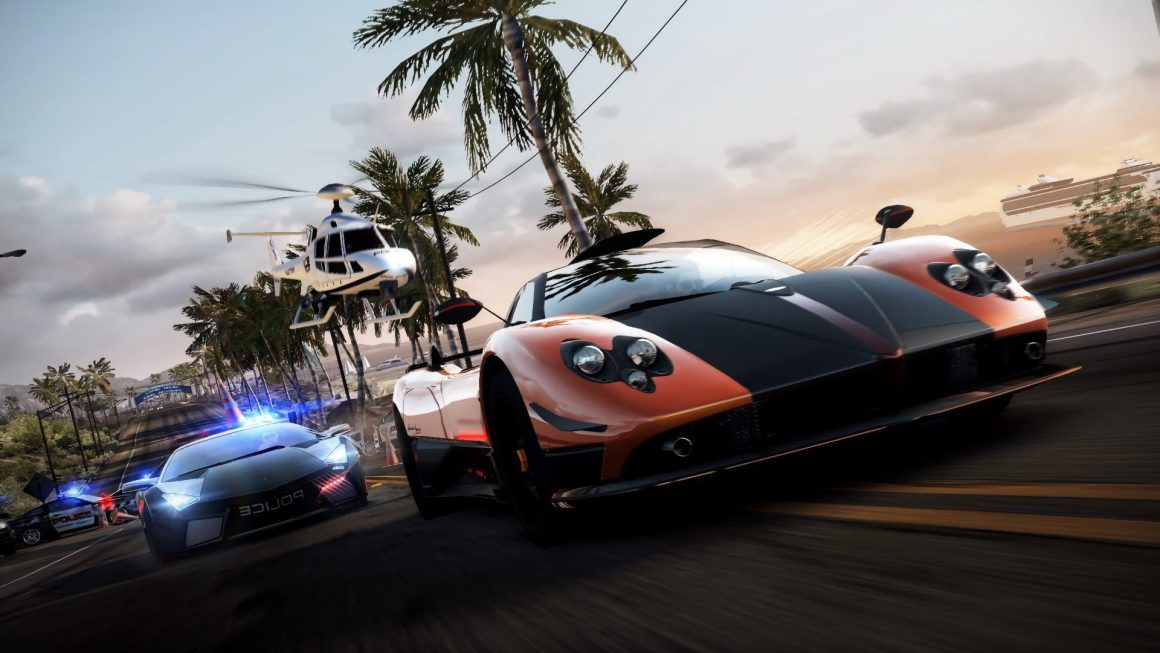 Need for Speed: Hot Pursuit
If your PC is a bit underpowered to handle the requirements of newer games like Forza Horizon, then you should take a look at this one. Need for Speed: Hot Pursuit has received numerous rewards since its release in 2010, and that is because when you have the right vision and intent, a game can always be considered a masterpiece. Here, players take part in various types of races in the fictional country of Seacrest, you can free roam and activate a race if you come across it — it's as simple as that! If you want, you can even go into the multiplayer mode to play one of the many game modes available to you and other players. Playing against the CPU compared to a real person is a night-day difference, so it'll eventually lead to you improving your skills drastically. This is one of those games that you can come back to at any time, and that is precisely something we look for in the best racing games!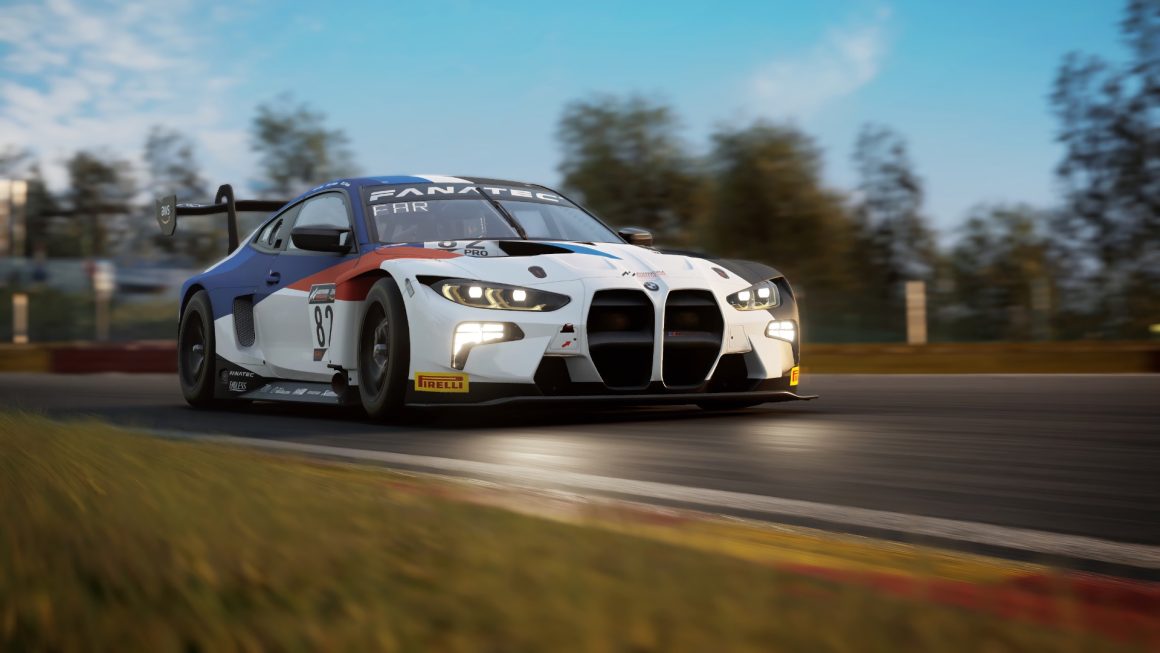 Assetto Corsa Competizione
Stepping away from the open-world thematic of other best racing games, we now have a game that is all about single races. Assetto Corsa Competizione is focused on sports cars and time, so you can either enjoy the content-filled singleplayer mode or jump into the action of the multiplayer mode and test your skills against real players. There is a very wide variety of races to choose from in both modes, so you always have something new to enjoy! When it comes to the singleplayer mode, it is important to mention that the scale of the races you can take part in is so massive that races can last up to 24 hours, so you can imagine all of the different things you can do here.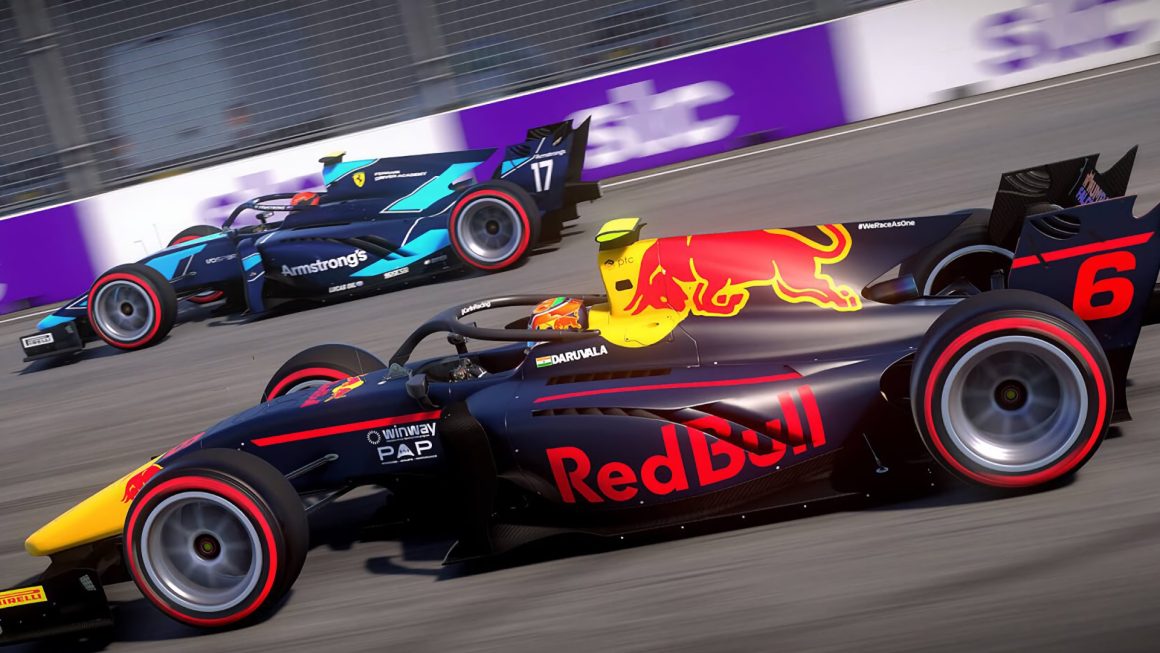 F1 2021
The Formula 1 Championship is well-known across the globe as one of the most important sporting events of the year, amassing millions of fans worldwide. This game is the official representation of the championship, where you assume the role of Aiden Jackson, a new driver who has big aspirations to become the best F1 driver in the world. What makes this game so interesting is that the whole story spans 3 years of your struggle to climb through the ranks. It offers a very immersive experience where players can see what life is like for these drivers, not only on the track but also in their day-to-day lives. The principle is similar to how NBA 2K works in all of its installments, following the life of your character as you improve. The realism and engagement you can experience here is exactly what makes F1 2021 one of the best racing games.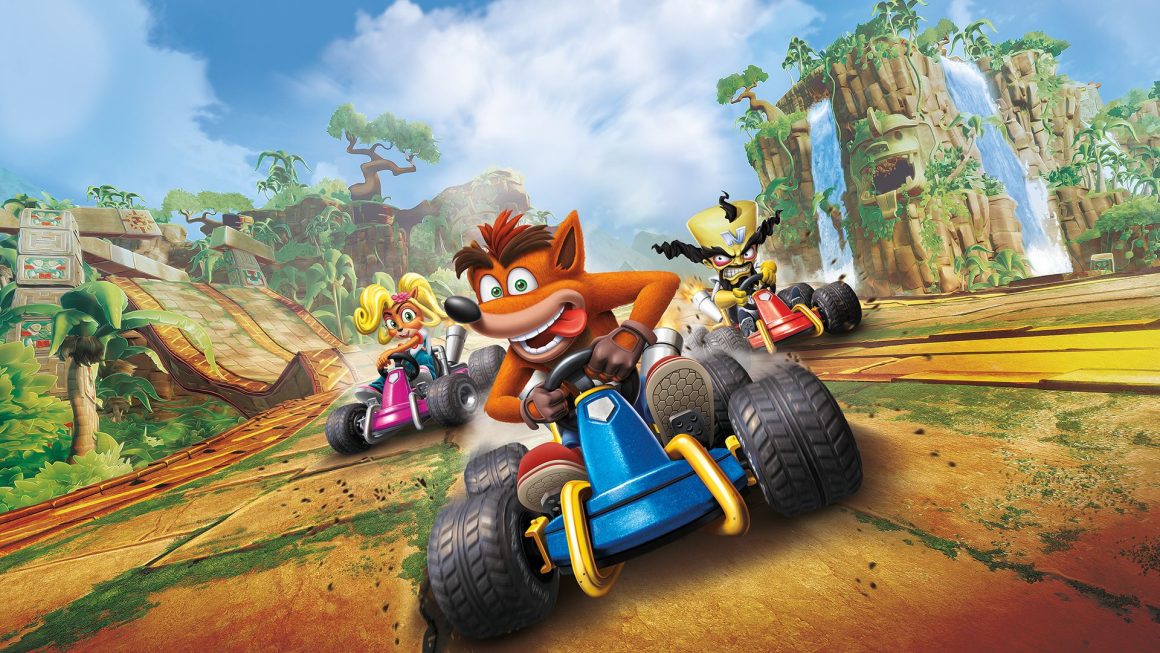 Crash Team Racing Nitro-Fueled
Not all of the best racing games here are going to be completely serious and professional-looking, let's be honest. Sometimes, you need to play a goofy game to take a break from all of the high immersion in other games. Crash Team Racing Nitro-Fueled is exactly that. It is a new approach to the original Crash Team Racing, with improved graphics and gameplay. A race starts with you selecting any of the characters from the Crash Bandicoot universe. Once you have that complete, you simply start a race and have fun. Each track is unique in its own way, but the base gameplay is always the same — you race along the track collecting the various powerups at incremental points on the map, trying to sabotage other players and get ahead. While very wacky, it is still a wonderful game for anyone looking for a casual experience.
MotoGP 21
Most of the games on this list have all of their gameplay expressed through cars, while this game is exclusively about motorcycles. It's modeled after the Moto Grand Prix event held in various countries all over the world. It provides a very immersive experience where speed and technique are key, something we expect from the best racing games. There are various factors in play here, such as monitoring your fuel level, brakes, and tires. Taking care of all of these aspects is sure to help you improve your performance across all of the available tracks. Customization is another important factor when it comes to how you express yourself, and MotoGP 21 gives you the option of sprucing up any aspect of your bike, as well as your driver. Diehard fans, as well as casual ones, will find a lot to love about this game and all of its features.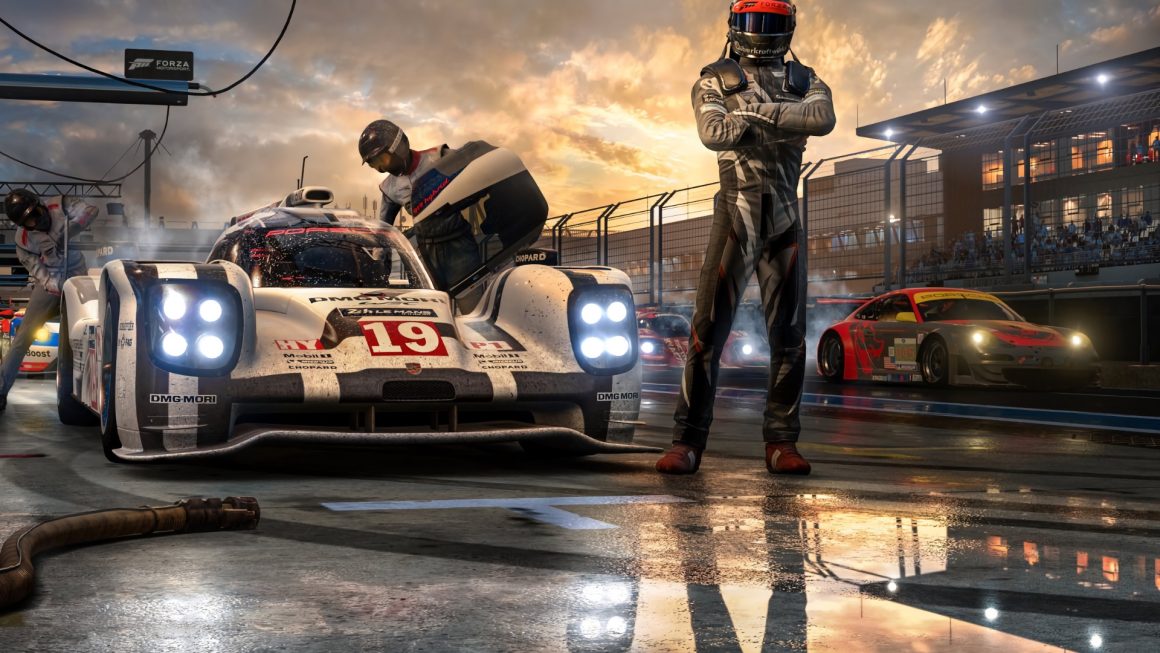 Forza Motorsport 7
In this game, everything is about variety. Here, you have 700 different cars from all eras of history, so you have a lot to choose from. There is truly no limit to the number of combinations of vehicles and tracks you can test out, so fans of variety in these types of games are going to feel right at home. When it comes to the features not related to the cars, Forza Motorsport 7 takes some aspects of their best racing games and puts them back in this new one. There is also the dynamic weather mechanic that can either positively or negatively impact your driving conditions, adding more uncertainty and stress.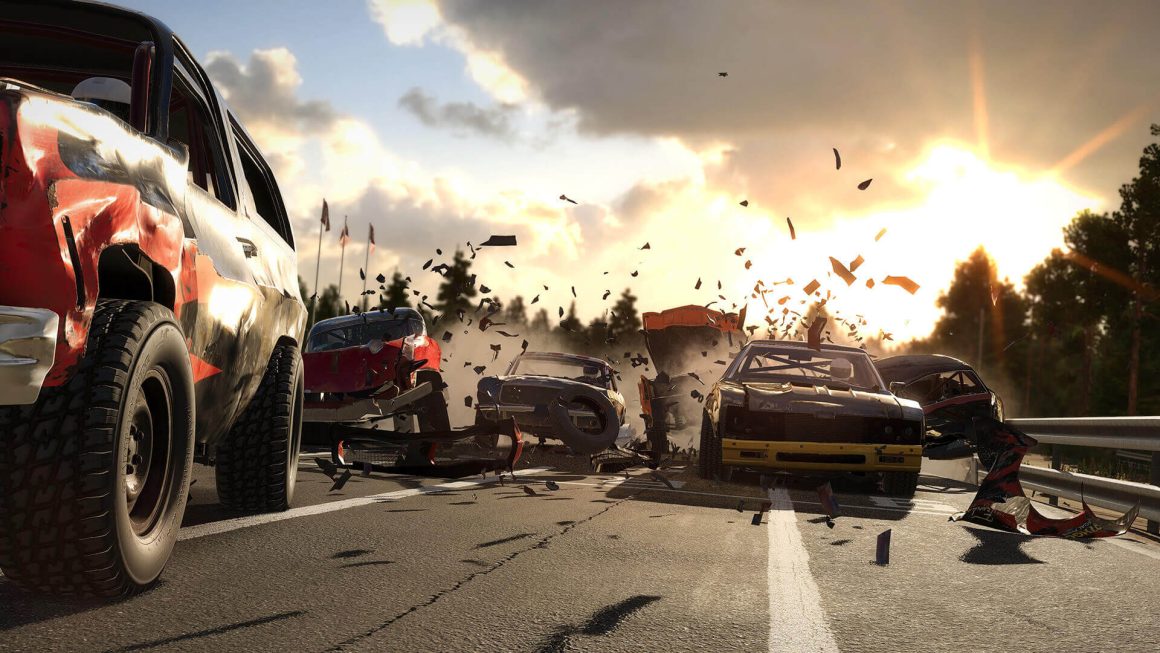 Wreckfest
Now it's time for some aggression. In Wreckfest, you sit behind the wheel of a sturdy car built to ram into other cars and destroy them. While races are carried out very similarly to other classic racing games like Need for Speed, you also have the added goal of destroying other cars in the race. The purpose of this is to either secure your space in the first place or to be the last one driving. Since the game was in development for so long, some interesting mechanics have been added like soft-body damage modeling. This mechanic makes it so that if you hit a car in a specific place, it will get damaged and have the same effects as it would in real life. Your door got dented in a way that blocks one of the wheels from turning? Good luck with that. Overall, this is one of the best racing games because you can let loose and crash some cars.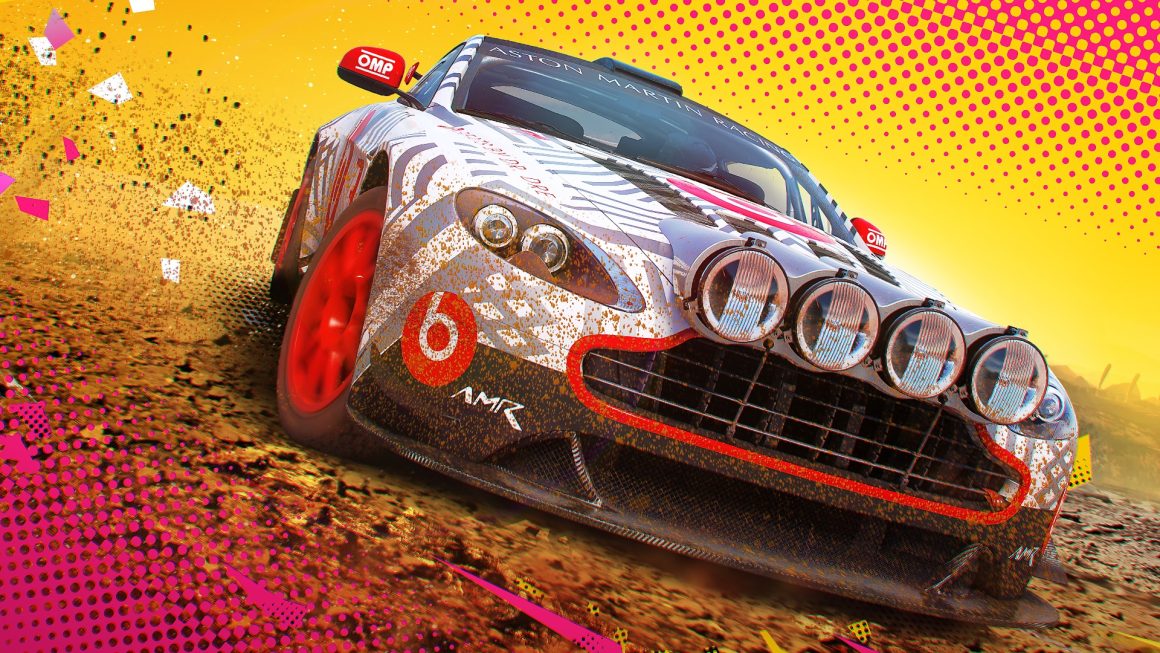 Dirt 5
Taking heavy inspiration from the classic off-road rally races held all over the world, Dirt 5 creates a very interesting experience that is great for players who like to be a little reckless while driving. The campaign Dirt 5 has is fairly innovative since it pits you against a rival where you have to be a better driver than him to win. However, the main focus of Dirt 5 is the fact that you can take part in various race types set in exotic locations around the world. All of these races are made all the better with the introduction of a dynamic weather system, 4-player split-screen, as well as seasonal gameplay, so you have some races that are only available at a certain time of year. All of these improvements have produced one of the best racing games in recent memory.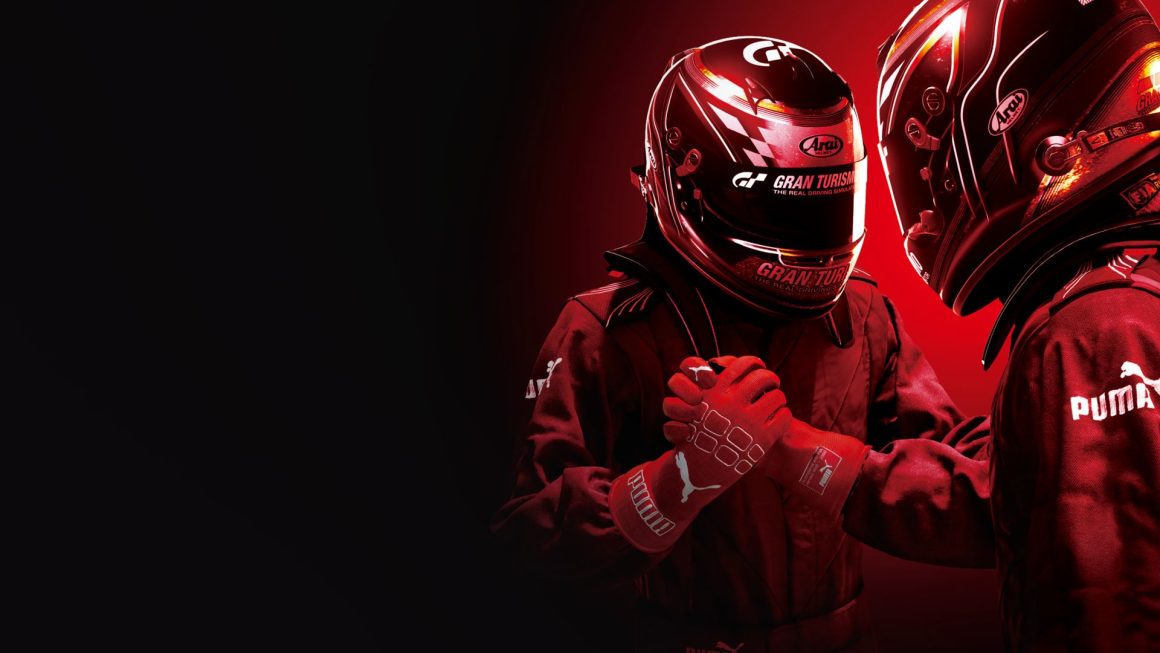 Gran Turismo Sport
Published in 2017, Gran Turismo Sport continues to be one of the best racing games, even by today's standards. The parameters of competing in the game are very clear-cut since there are two game modes to choose from — Arcade mode and Sport mode. In Sport mode, players get a driver rating that either improves or deteriorates depending on how players perform in the three weekly races that are established regularly. The higher your performance, the better your Driver/Sportsmanship rating will be. The rules for improving this are very simple, just be a sportsmanlike player, obey the rules of the track and beat your opponents. Following all of these rules will make sure that you improve in the best possible way. When it comes to Arcade mode, you can pick any race in the game and compete against the CPU for fun.
That would be all for the best racing games we have. We sincerely hope that you have found this list useful and informative, and if you want to get into a vehicle that isn't a car but a lumbering killing machine, take a look at our best tank games!