Mobile gaming has been a strong presence for many years now, and the new hardware we're getting every year allows us to enjoy mobile games on a whole other level. The graphical quality we can experience today is impeccable and it offers so many new possibilities. One of the niches mobile gaming concerns itself with is wargaming.
War games give you a unique look into various combat situations, from simple shooters to tactical games that require a keen mind and a solid plan. Today we're going to give you an overview of the best mobile war games and what makes them a blast to play.
If you want to enjoy more mobile titles that will give you the same enjoyment as these war games, then you might want to take a look at the best mobile multiplayer games, as well as the best mobile RPG games.
The best mobile war games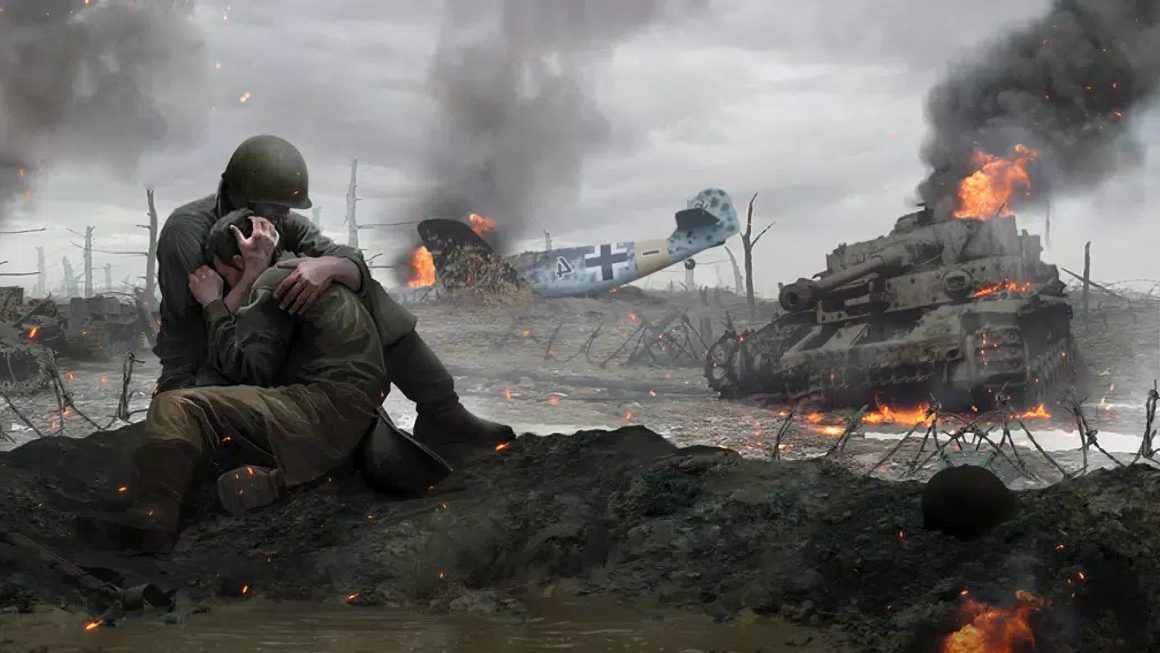 World War Heroes: WW2 FPS
The best way to describe this game is to say that is very similar to the original Call of Duty 2, where the gameplay is solely focused on the key points of World War. You can play large-scale multiplayer matches against players all over the world, utilizing different weapons from all of the major players in WW2, including the USSR, Japan, Germany, and the U.S.A. Something that adds more depth to the combat is the use of armored vehicles peppered across the map. These vehicles can aid your team in many ways, so you must utilize these properly to attain victory. When it comes to the game modes you can play, the usual selection of classic game modes is still available. Familiar modes like Team Deathmatch, Seek and Destroy, Capture the Flag are always great to come back to. The reason this is one of the best mobile war games is its fidelity to the reality of war.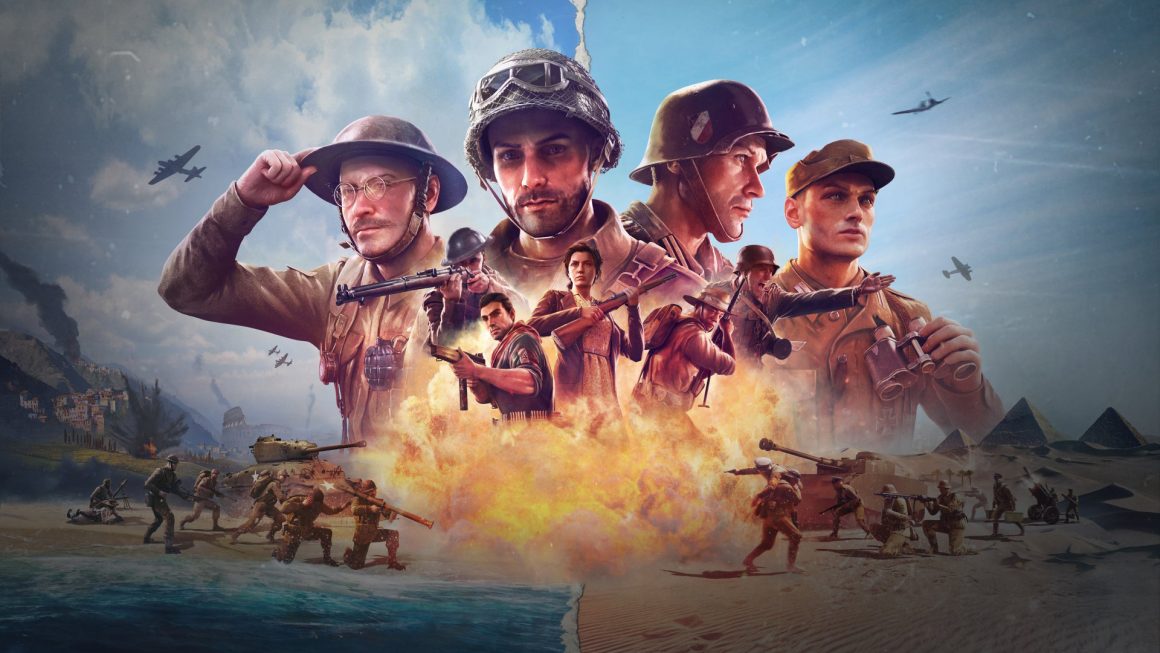 Company of Heroes
Company of Heroes is one of the best mobile war games that focuses on the tactical aspects of running a military troop. The campaign follows the chaotic events of D-Day on June 6th, 1944. Your job is to command the soldiers that set on the shores of Normandy in such a way as to minimize casualties. And acquire victory. This same approach is applied to the other missions that take you to the other events of WW2 with all of the same intensity and fun. Overall, it is a wonderful game that brings the heat of combat to light through an intuitive RTS style of play.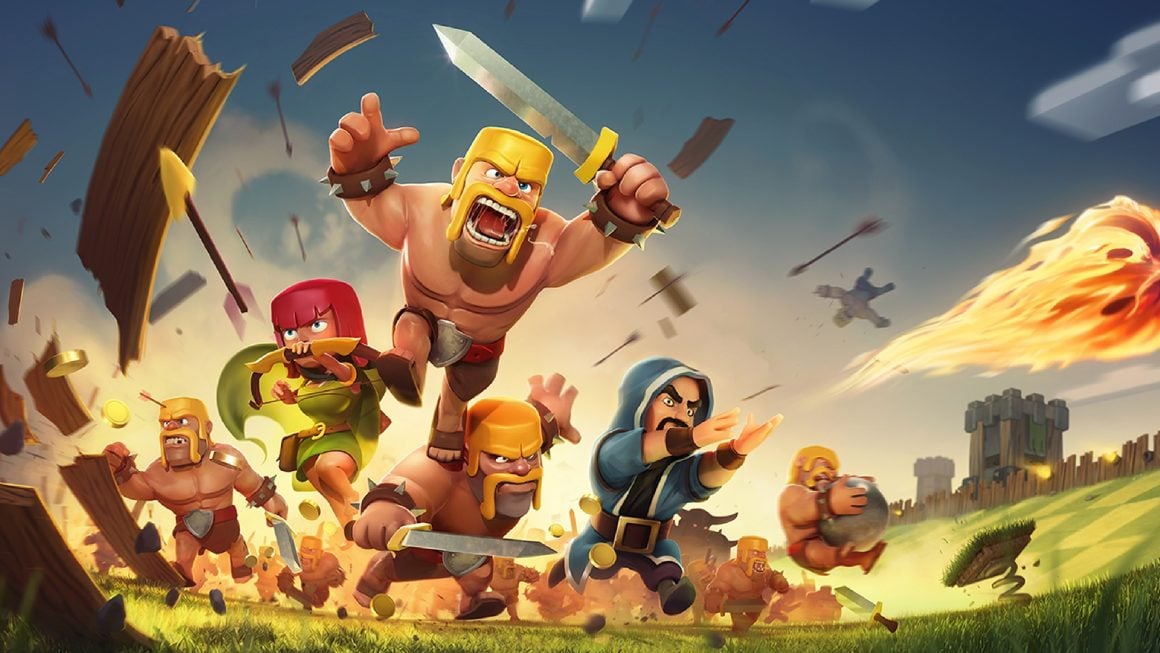 Clash of Clans
The best mobile war games do not always have to adhere to the gritty realities of real-life combat. Sometimes they can be set in a fantasy world that is more lighthearted than others. In Clash of Clans, you are the manager of a clan and your job is to run a village in the most efficient way possible, upgrading existing buildings and adding new ones along with defenses to keep it safe from invaders. You are capable of producing various war units that you can deploy to attack other villages managed by real players. The more you upgrade your Town Hall, the more buildings you can construct and upgrade. Strategy is the name of the game in clash of clans.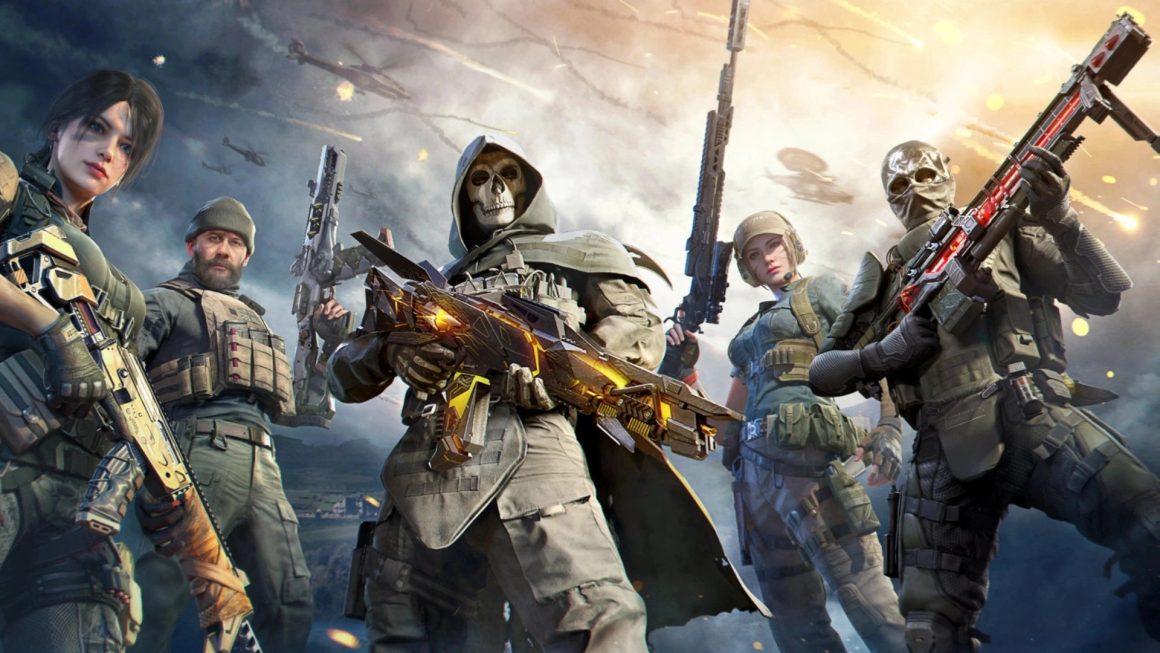 Call of Duty: Mobile
Call of Duty is one of the most popular gaming franchises ever, amassing millions of players worldwide. Because of this, it should come as no surprise that there is also a mobile version of the game that can easily be considered a titan of the best mobile war games. In this game, you can play Call of Duty in the same way as you would on a PC, except the game is made more accessible to mobile players with a smooth interface. There is the classic multiplayer mode, where you fight other players in well-designed maps. This mode also has certain gamemodes that are only available for a limited time. The battle royale mode puts you on a large map with a bunch of other players, and the last one standing is the winner. The third and final mode is the one that might appeal to players the most, and it's zombie mode. Here, you and a group of friends fend off rushing waves of zombies in two formats: one is the classic endless wave style that almost all Call of Duty games have, the other is called Raid mode where you have a set number of waves that precede a boss zombie. Overall, it's a very complete and fun game!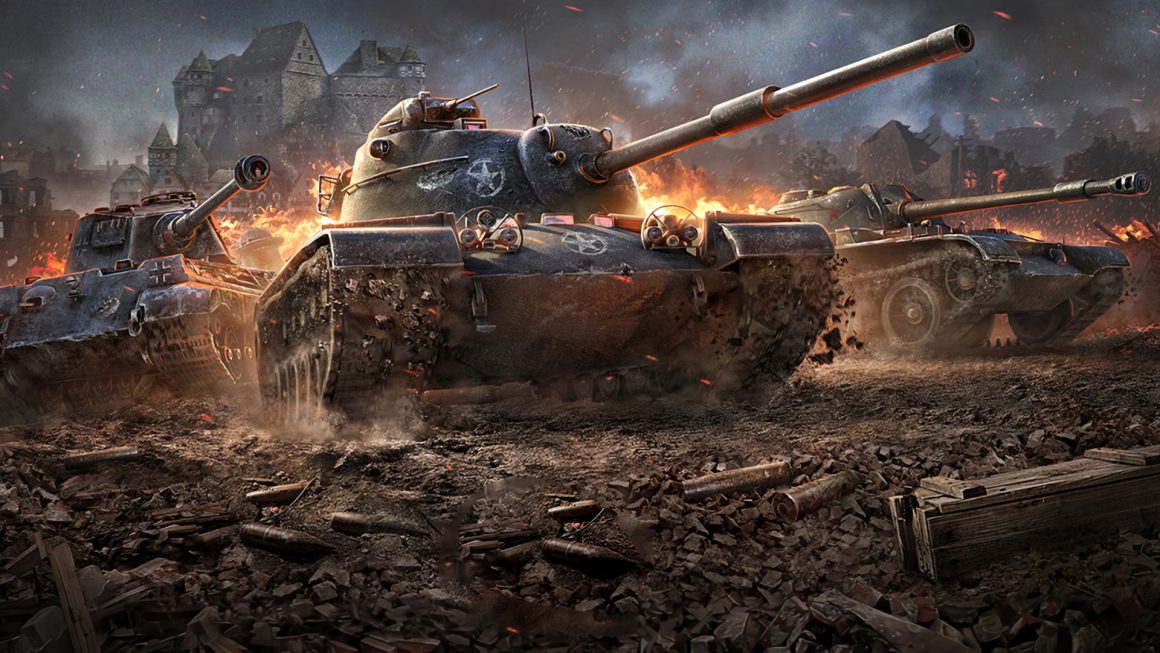 World of Tanks Blitz
World of Tanks Blitz lets you experience all of the excitement of manning a ten-ton killing machine on a massive battlefield. You can choose the tank under your control, fit it with a wide range of custom gear and take it to the battle to prove that you are the most skilled one there. Of course, there is a progression system where you can conduct research to uncover new gear and upgrade your tanks, but there is also a ranking system where you can fight for the top position on the leaderboard. If you've played the PC version of World of tanks in any capacity, and are looking for one of the best mobile war games, you'll love this game!
Rebel Inc.
Think of this game as the war version of Plague Inc. The main goal of this game is to maintain a sense of order and balance in multiple regions as the environment progressively changes around you. To help you with this goal, you can hire help. The help that you hire can deal with many of the facets of governing a region, from diplomacy to economy to military prowess. Throughout the entire game, you can invest points into various sections of the region, such as industry for the production of resources, and anything else that helps you acquire stability and avoid as many insurgent uprisings as you can. This is one of the best mobile war games for players who liked Plague Inc. and want a new challenge.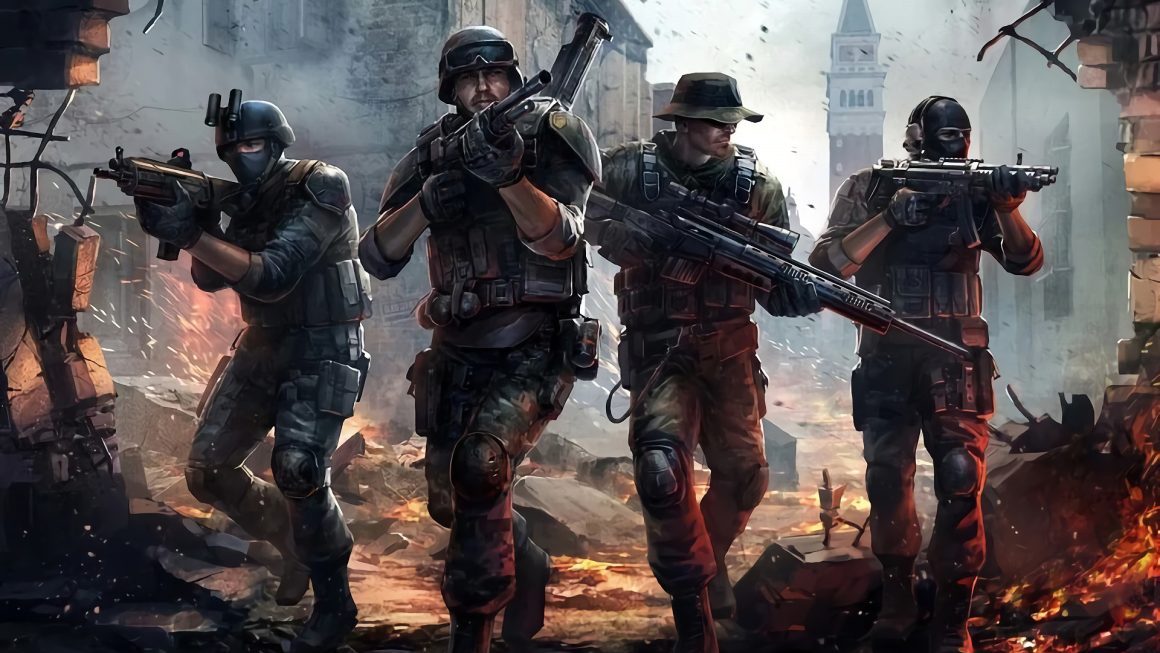 Modern Combat 5: Blackout
Modern Combat 5: Blackout is one of the best mobile war games that encompasses all of the usual FPS traits in one neat package. The player can choose between a whopping ten classes that all have different weapons and perks that help them in-game. The campaign has a solid number of missions that are all enjoyable and have good pacing, so you can expect to have a lot of fun no matter the stage of the game you're in. There is also the classic multiplayer mode where you are pitted against other players to see who is more skilled. Of course, combat can get quite heated in multiplayer and there is a decent number of game modes to choose from, most of which include the classic modes you see in other games.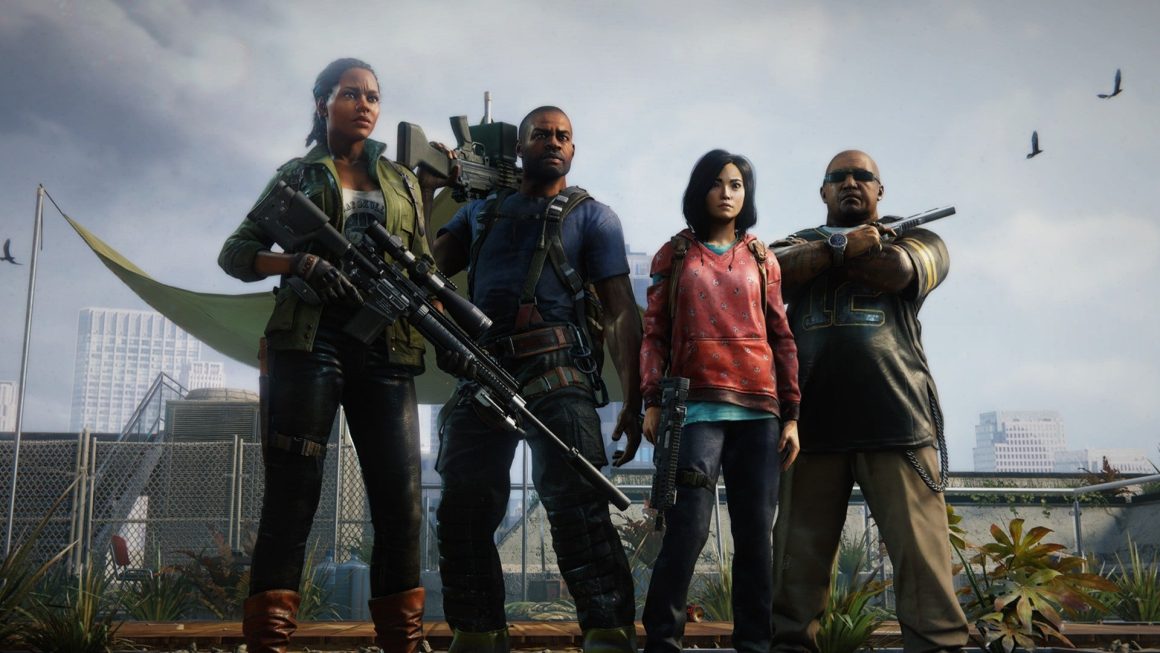 World War Z
The "war" that is most prevalent in World War Z is against zombies. The story is the same as the 2013 movie of the same name but follows different characters. The character you play as is called Doug, and you're on a mission to find your lost son. His last known location is Japan. However, getting to Japan is no easy feat because of all the zombies running rampant. To get to your destination, you have to shoot your way through massive hordes of zombies, solve puzzles, and overall just be crafty. There are 28 levels in total, each with a different scenario along with bonus items and upgrades for your armor and weapons. While it's not a classic war game, World War Z can still easily be considered one of the best mobile war games.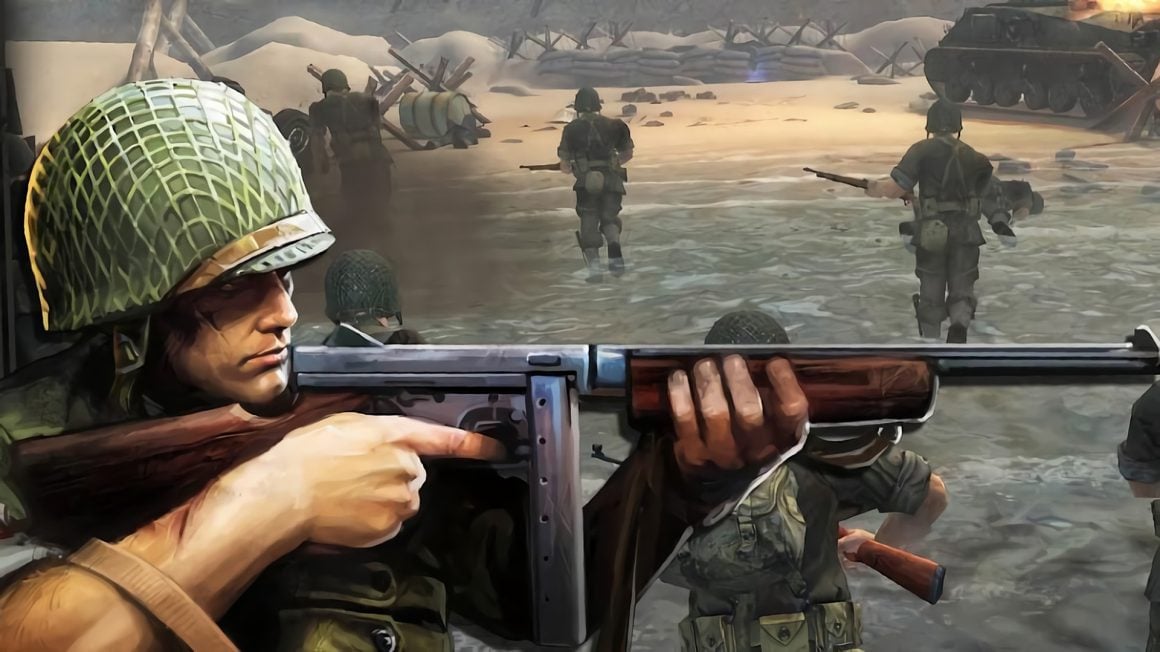 Frontline Commando: D-Day
Another game that plays into the events of World War 2, as the title implies. Something that you will find exciting is the numerous missions you can take part in. With over 145 missions and 5 campaigns, your journey will take you into the middle of the action where the fighting doesn't stop. The selection of weapons is quite wide and you have a lot to choose from. Battles are large, exciting, and you will find yourself wishing you were back playing every time you're not. The overall build quality and graphical quality are on quite a high standard compared to other best mobile war games, making Frontline Commando: D-Day a fantastic experience that is hard to beat!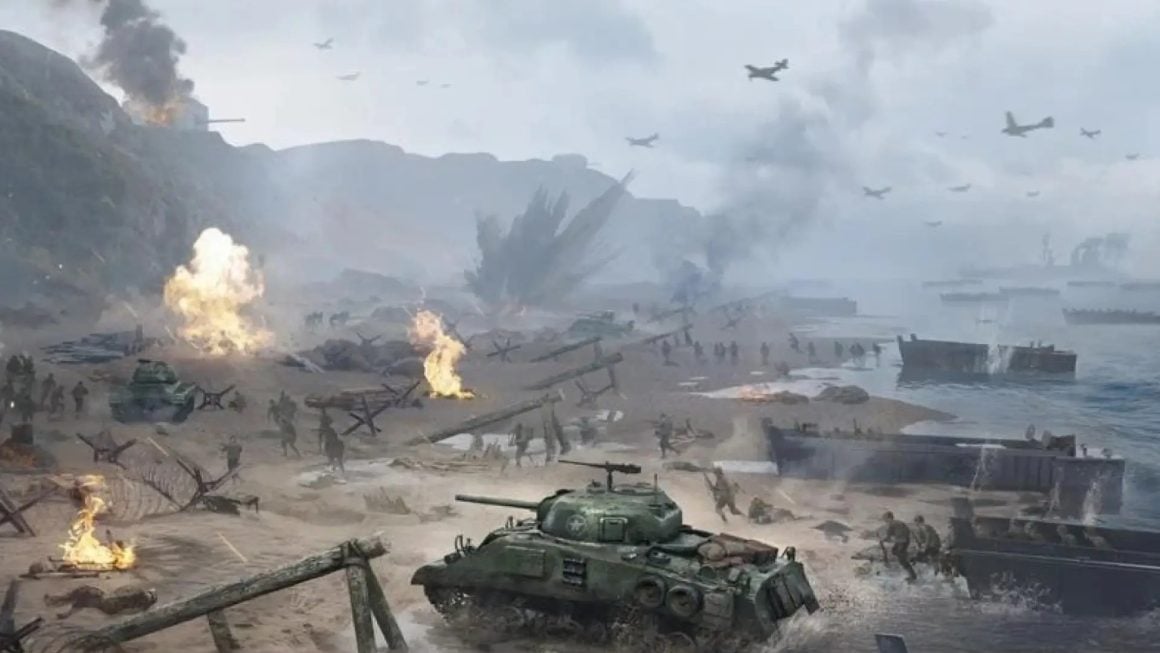 Warpath
Warpath has a nice mix of real-time strategy and diverse combat situations, key factors of the best mobile war games. Unlike other games on this list, Warpath lets you engage in multiple modes of combat, from running and gunning on the ground to piloting powerful warplanes from above. It is very important to engage your mind and plan ahead because the enemy is going to be doing the same thing. Further Warpath offers a nice selection of game modes from stealthy sniper combat to arena duels, where you go head to head against another player to see who is the last one standing. The story is well-written, with a special emphasis on combat delivery and making sure that you are always in the center of the action, where your decisions have a pivotal role in the outcome of the battle. You can expect any time you spend playing this game to be a thrill!
There you go, some of the best mobile war games available. If you're still looking for more games to play after these, you can always check back here and take a look at the best gacha games, as well as the best tank games.