Purchases through our links may earn us a commission.
There are some fairly specific niches of gaming out there, and one of those is naval games. These games take place entirely on the open seas where riches and adventure wait for you to claim them. They range in type from tactical games where you manage your ships on the water to full-blown open-world adventure games.
To help you have more insight into what the best warship and naval warfare games are, we're going to be talking about them and giving you a brief description of each one so you don't have to scour the Internet to find what you need.
Once you get into some of these games, you're going to find it difficult to stop, but some of them are difficult and take a lot of grinding to do, so we recommend you take a look at some World of Warships codes. If you prefer to keep things on solid ground, we also have some World of Tanks codes as well.
The best warship and naval warfare games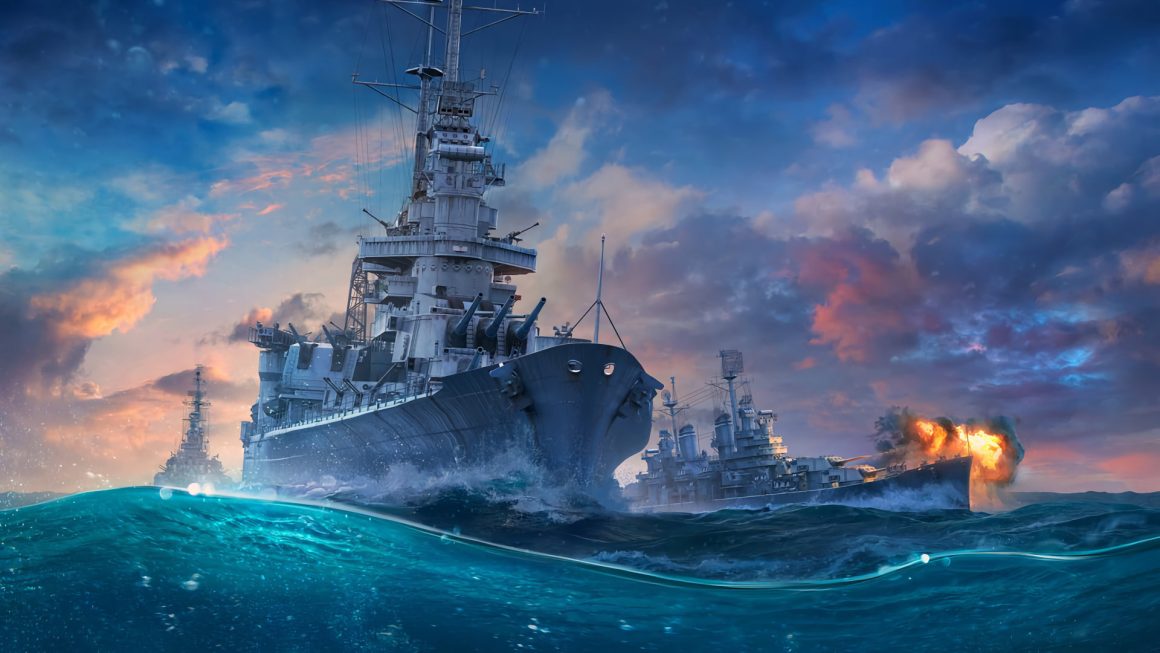 World of Warships
Kicking the list off is one of the best navy games in history — World of Warships. This fantastic game features dozens of different ships you can control as you sail across the map, looking for other players to destroy. Each ship is highly customizable according to your tastes which is very important in a game of this scale. Since the game is so popular, it is constantly getting updated with new content that makes the experience even deeper. For example, at the time of writing, they added the Faroe Islands as a possible map to play on, which is awesome!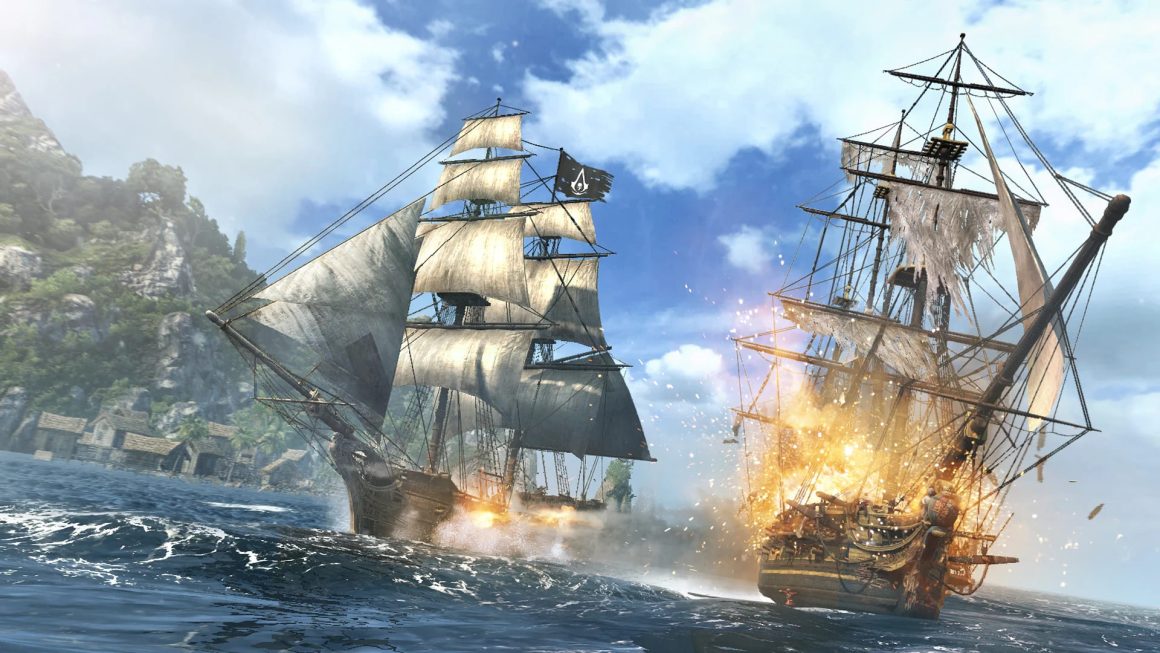 Assassin's Creed IV: Black Flag
Moving on, we have an adventure game where you come back to the timeless series as Edward Kenway, a notorious pirate assassin who sails the seas to become rich. Based on community feedback, Assassin's Creed IV Black Flag is the best Assassin's Creed game to ever come out because it sticks to the assassin dynamic without drastically shifting the theme of the game. When you upgrade your ship and engage in a sea battle while singing sea shanties, slicing throats, and finding treasure, you'll see exactly why this is one of the best navy games!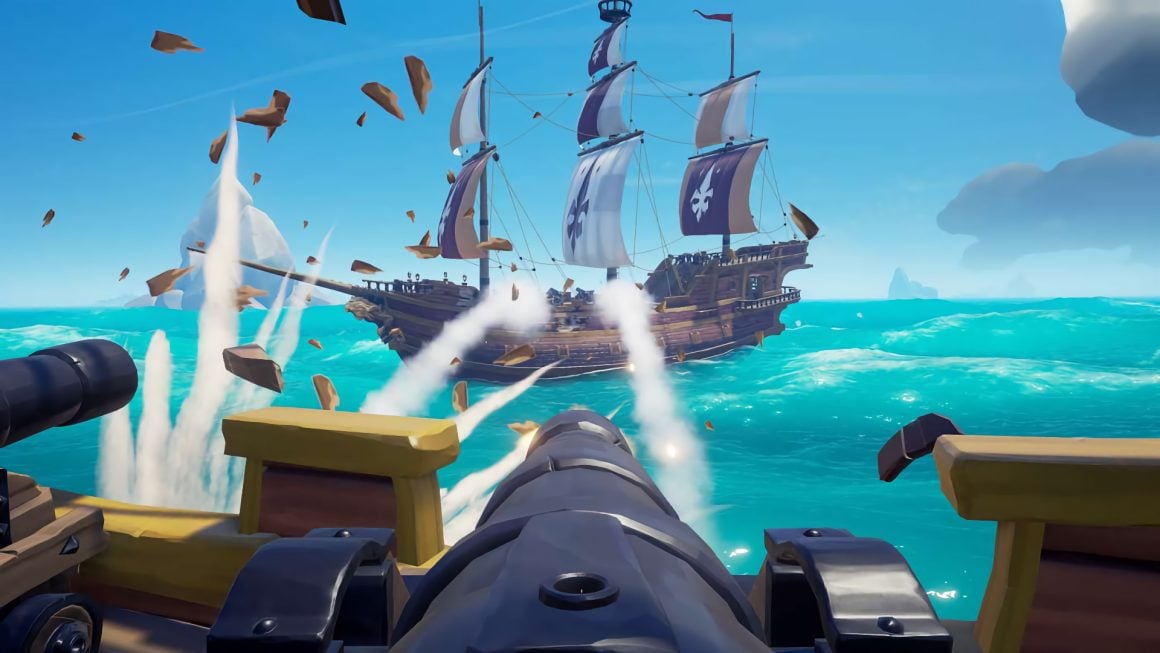 Sea of Thieves
From the lone wolf game, we come to a naval game that is best enjoyed when you include some friends into the mix. Sea of Thieves is an exciting game where you have your own ship and you have to complete trading missions, loot other players, find general treasure, and much more. While you're on the ship, each player has a responsibility to help keep it floating, and you need to cooperate when you're fighting other players and tackling bosses. Yes, there are bosses in this game, but you'll have to find out about those by yourself.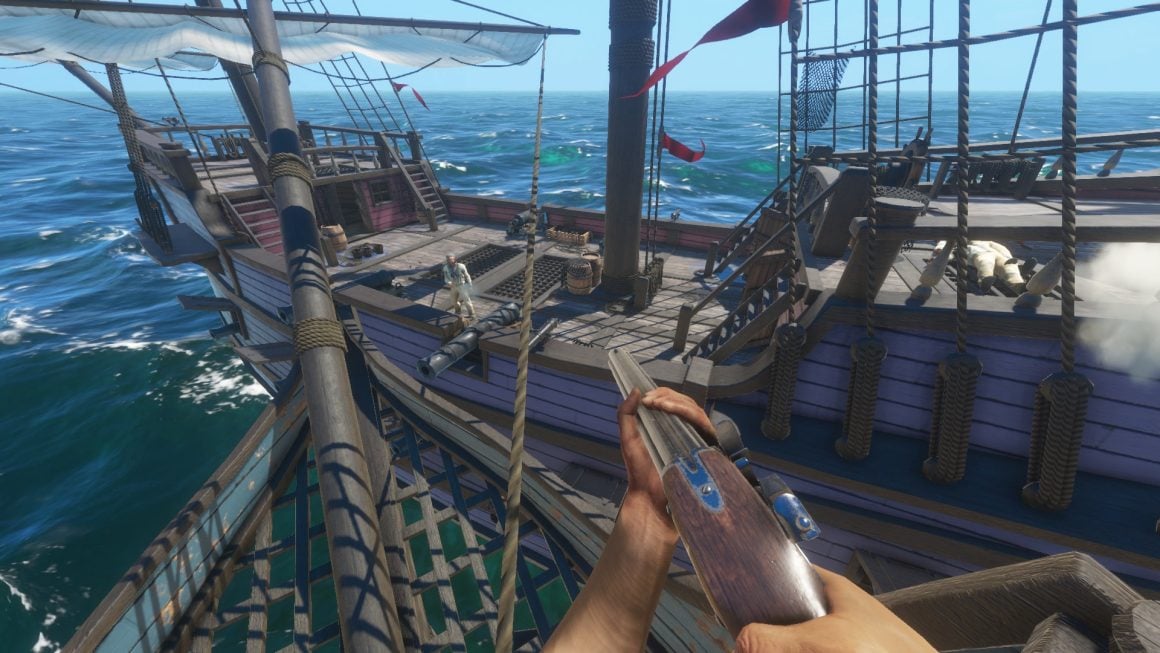 Blackwake
Blackwake is a sea battle game that is very similar to Sea of Thieves because the main focus of the game is multiplayer cooperation where you have to work together with your crew to defeat enemies and sail the seas properly. The general theme of the game is a bit more rustic and serious than Sea of Thieves, but that is also good because it appeals to players who appreciate a bit more realism. This is one of the best naval games because it has its own identity and it sticks to it thoroughly.
Cold Waters
Now we come to a game that takes a different approach to the naval game genre, which is set during the Cold War, a very tense and tumultuous period of history. You are a submarine tasked with intercepting enemy forces and keeping them from accomplishing their goals. You are completely free to approach combat in any way you want, so you can choose to either go with the stealthy route or guns blazing. One of the aspects of the best naval games that we always look for is that the game has some variety to it. This is where Cold Waters shines because you have over 40 different ships and submarines to choose from.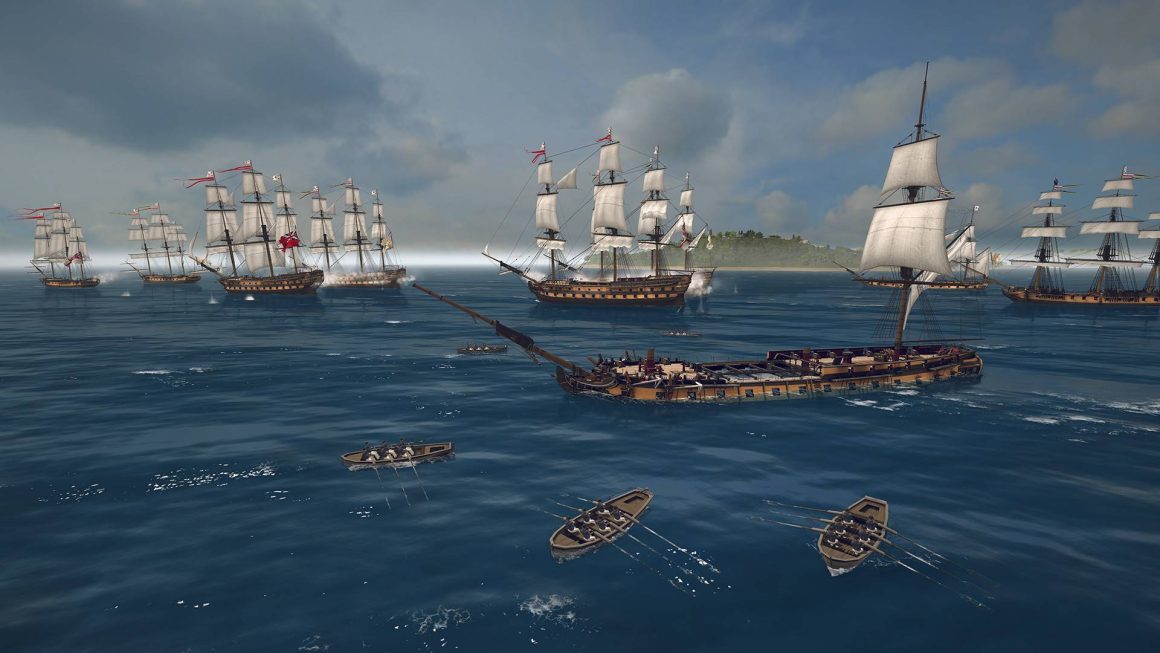 Ultimate Admiral: Age of Sail
Moving on, we have Ultimate Admiral: Age of Sail. This is a very unique title in the sphere of navy war games, and we love it because it has its own thing and does it well. In this game, which is primarily a single-player story experience, you play as Admiral Nelson, an experienced seafarer who has to go to new, grand battles and make your mark on history. The perspective of the game is set in the far third person so you can have a good vantage on the battle and make all of the tough decisions more easily. There are two different campaigns, the American one and the British one. Each one is drastically different from the other and offers fresh gameplay.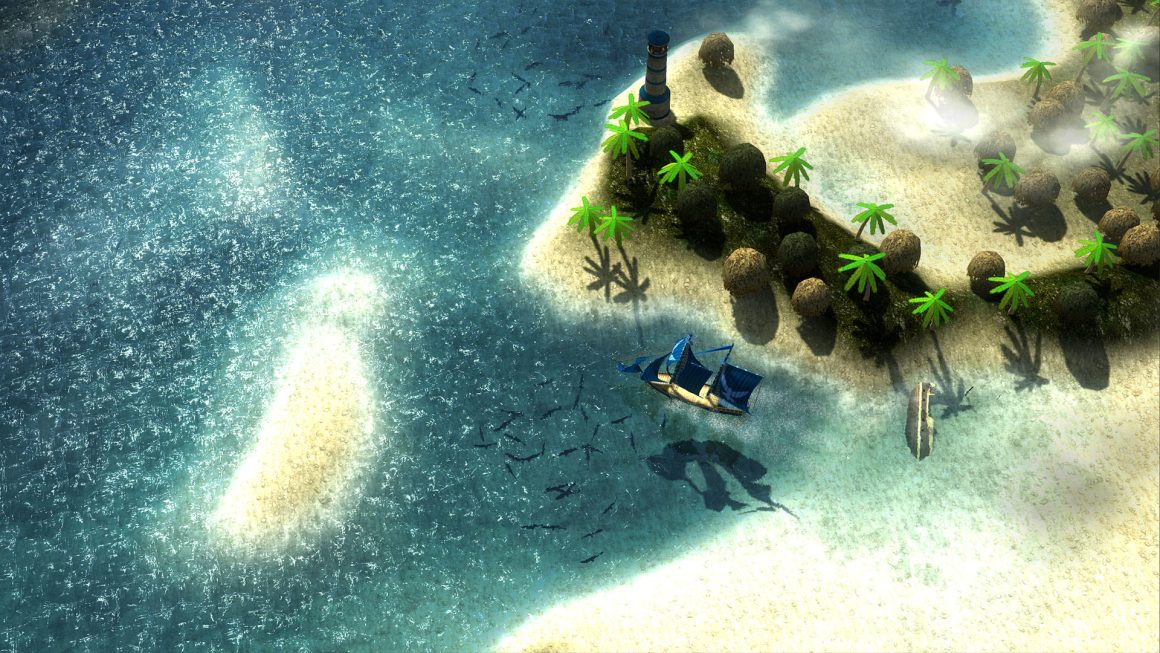 Windward
This is another game that's made all the better with friends. The idea behind Windward is that you get your friends together and set sail in a procedurally-generated world, fighting pirates, digging for treasure, solving puzzles, and much more. The beauty of this game and the fact that makes it one of the best sea battle games is that each time you play through it, it is completely unique to you. This means that all of the challenges that you come across are fresh and you can tackle them as you wish. The more you explore the world, the more it grows, offering you more content. The perspective is top-down so you can see all of your progress in real-time.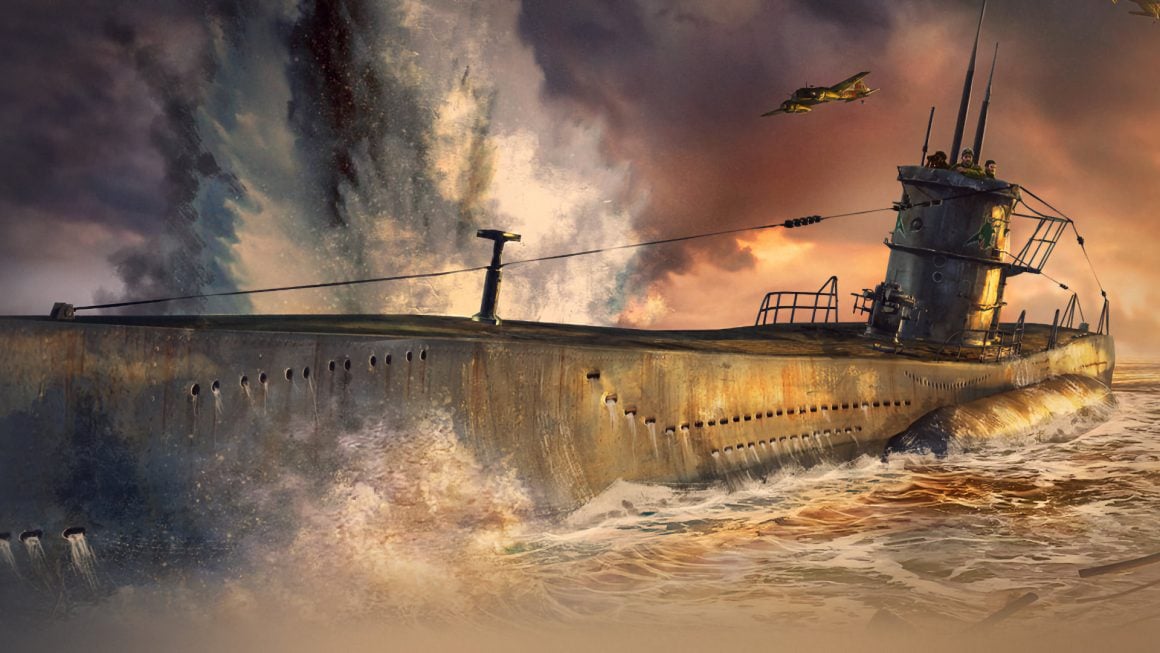 UBOAT
Another submarine game! UBOAT is a submarine life simulation game where you control a crew of German soldiers tasked with making sure the submarine is functional and operational. The key idea of this game is that you're not the one in control of the submarine, the soldiers are. You have to take good care of your soldiers, feeding them regularly, keeping their sanity up, and much more. If their morale drops, you can expect your submarine to fall off, get damaged, and move more sluggishly. Other than that, you can expect some classic navy war game gameplay where you cross the sea to complete your missions.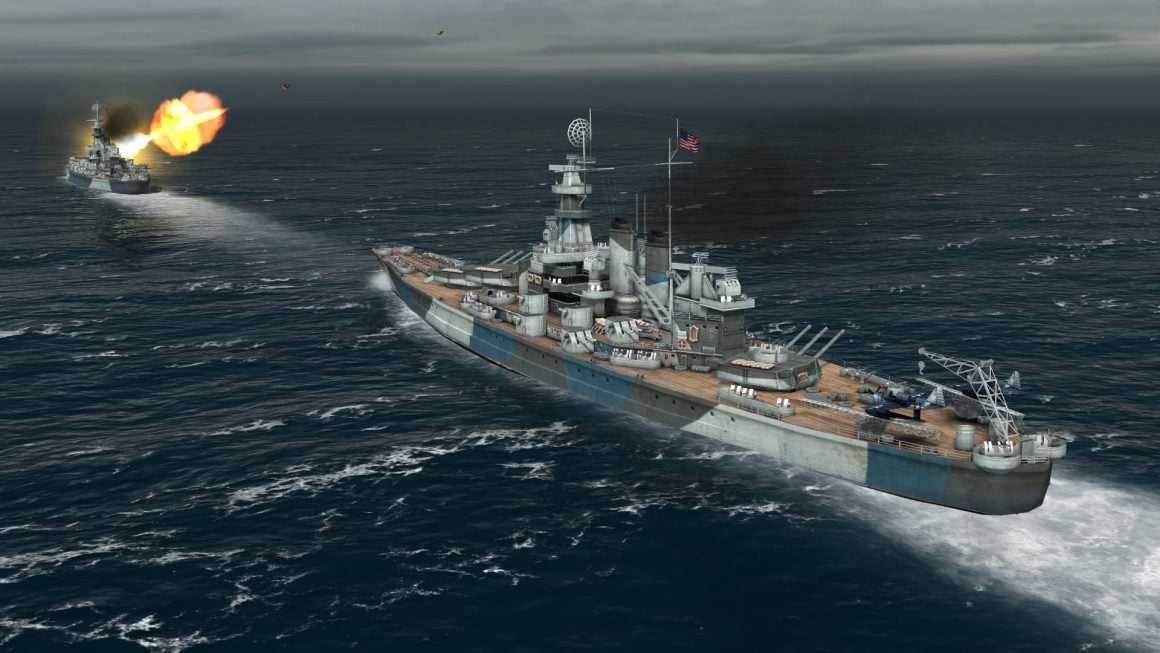 Atlantic Fleet
With some stellar Steam reviews, Atlantic Fleet is steadily climbing the ranks of naval games as a genre-defining title that is amazing in every aspect. In this game, you take control of other the Allies or the Axis during World War II, in a battle called The Battle of the Atlantic. The playing style is a turn-based strategy, so you have to really think about your next move to make sure you come up on top. There are many different ships you can control across the three campaigns, which vary in type from single-mission combat to full-blown war campaigns featuring the biggest players of WW2. We highly recommend Atlantic Fleet as it has definitely cemented its position among the best naval games!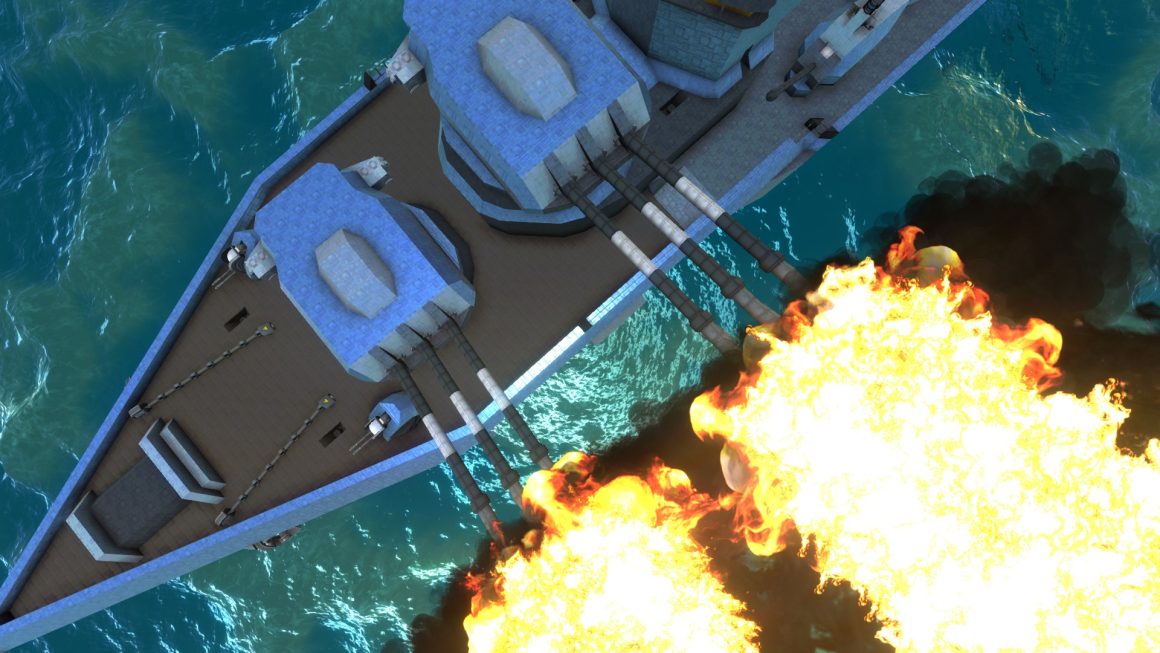 From The Depths
This is not an exclusively naval game, but a very large portion of it is concerned with the open seas and evolving there. In this game, you can build your own war machines to fight the AI factions on the many maps available. When it comes to building your vehicle, you're in complete charge to do as you wish, no pre-built garbage here! There are over 1000 components you can use to complete your builds, and if you're not sure what to do, you can always download some vehicle blueprints and use those. The community of From the Depths is very dedicated to coming up with fantastic vehicles and giving others the chance to enjoy the game. If you're ever bored with the ocean, you can also go to the land, in the air, as well as outer space!
There you have some of the best naval games around! These games are all unique and have their own features that give them character and replayability. We sincerely hope that you have found that one game you were looking for and that your questions have been answered. If you're looking for more games to play, check out some of the best WW2 games, best tank games, and the best war games!
Purchases through our links may earn us a commission.