Purchases through our links may earn us a commission.
Games that place a special emphasis on strategically planning your moves in order to traverse the battlefield and claim victory in the most glorious way possible are some of the best ones we can play today. War games offer a fantastic, intense experience that is epic both in single-player, as well as multiplayer, especially if your friends are involved.
To help you choose that one special game to taste the glory of combat, we have constructed this list of the best war games that are popular at the moment. These games are complex, well-constructed, and have great features that every gamer can appreciate. No matter which one you choose, you will definitely have a great time full of exhilarating combat!
If you scour this list and find that there is nothing here to spark your interest, you can always branch onto other games that don't need to be war-themed. Consider checking out our best cross-platform games article for a varied selection.
The best war games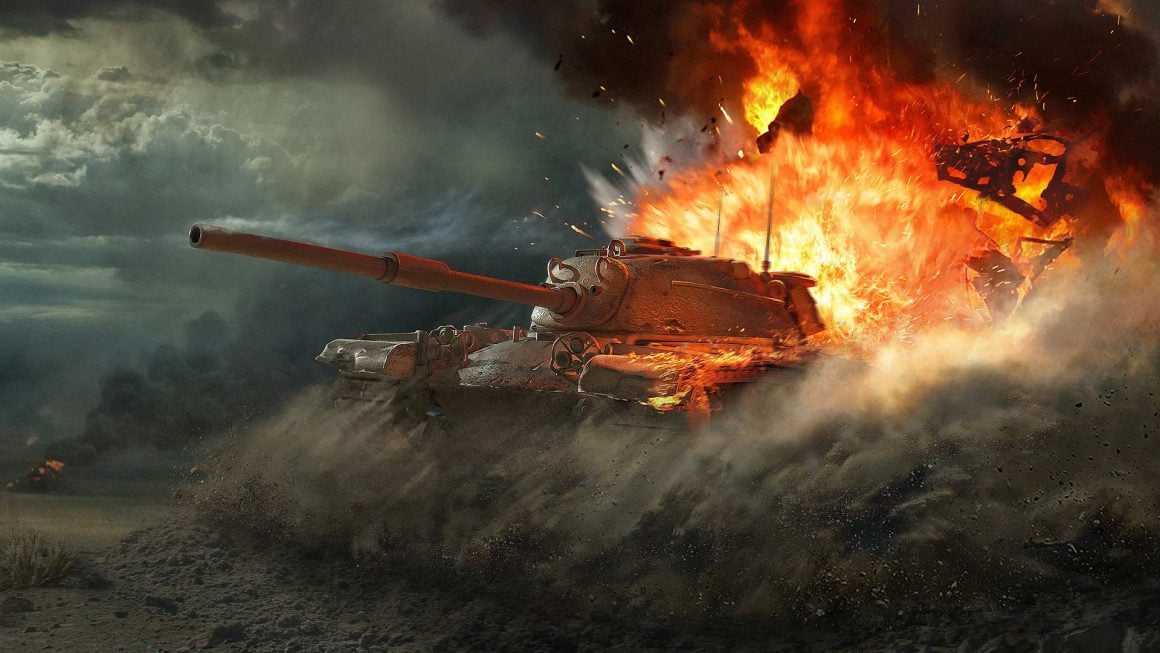 World of Tanks
World of Tanks is one of the most well-defined and best war games out there, with many different tanks you can use to bring destruction to opposing players. The combat is complex, strategic, and most importantly, extremely fun. You can constantly come back to the game to jump back in like you never left. On top of that, the game also offers a solo and co-op approach in the form of episodes, so you can complete missions and climb the leaderboard as the best tank operator! Many players choose to use World of Tanks codes to get extra XP and new tanks. It seems strange that such a great game can be free-to-play, considering all of its features, but we're not here to question it, we're here to tell you to get into the game for an unforgettable time!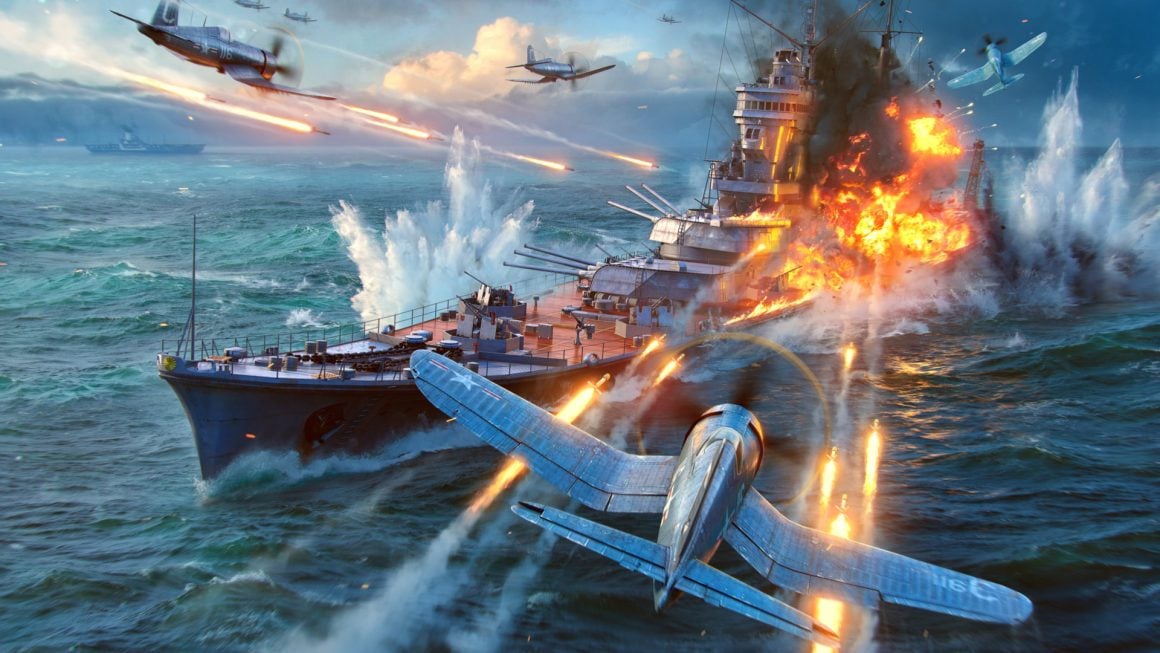 World of Warships
The counterpart of World of Tanks, World of Warships takes everything the former offers and transfers it to the open waters where anything goes. This game serves as an example that the best war games do not have to be limited to the ground. Players have the unique opportunity to take control of a massive warship capable of debilitating destruction. The battles in the game are on a huge scale since it's fairly difficult to find a bigger battlefield than the sea or the air. Because of this, you need to keep many different factors in mind, because there are many enemies with the same goal as you: shoot everything in sight. The difficulty can get fairly intense, so you can always use some World of Warships codes to get an edge in combat! It is an extremely popular, free-to-play game where you can even partake in some tournaments and special events, so take to the seas in one of the best war games while you can!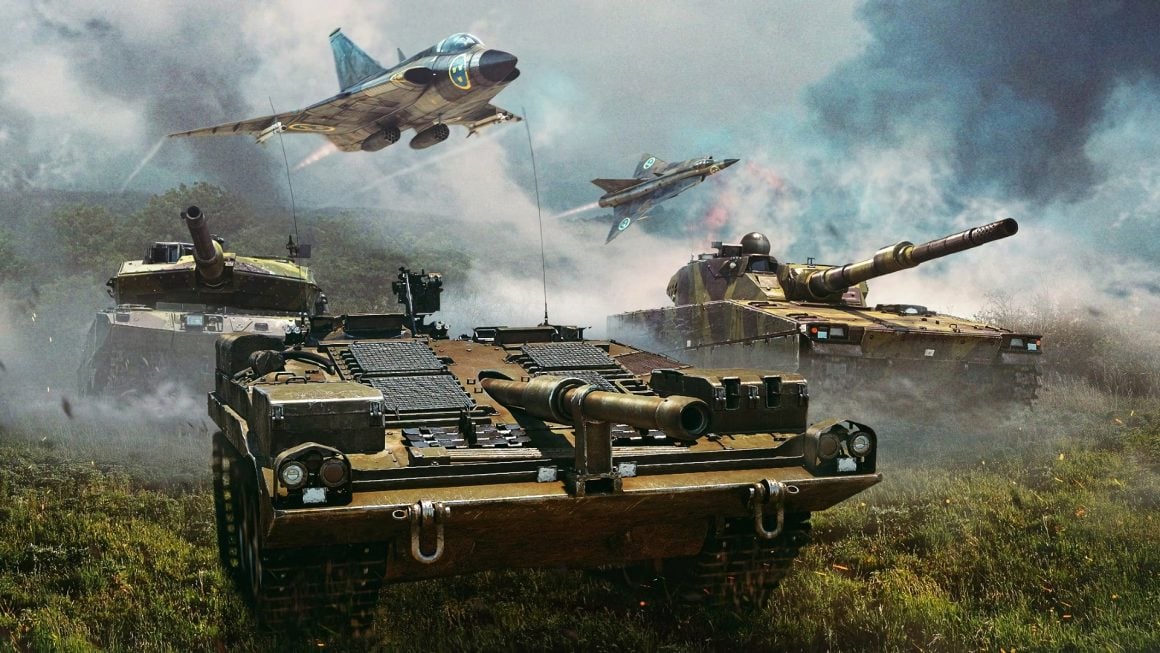 War Thunder
You might have heard of the cult-classic games World of Tanks and World of Warships, where the main goal is to defeat other players who control their own tank or ship. Well, War Thunder has the same premise, but what makes it one of the best war games is the many more vehicles you can control. You're not limited to just one type of offensive transport, so you can choose whichever you want and go into battle that way. The game is made all the more enjoyable because the battles that occur are on a very large scale, accommodating all types of players and their preferences. War Thunder is not limited to only multiplayer battles since you can also do missions that simulate real historical battles as you control the vehicles of the time, in order to lead your side to victory. This free-to-play experience is not one you should miss!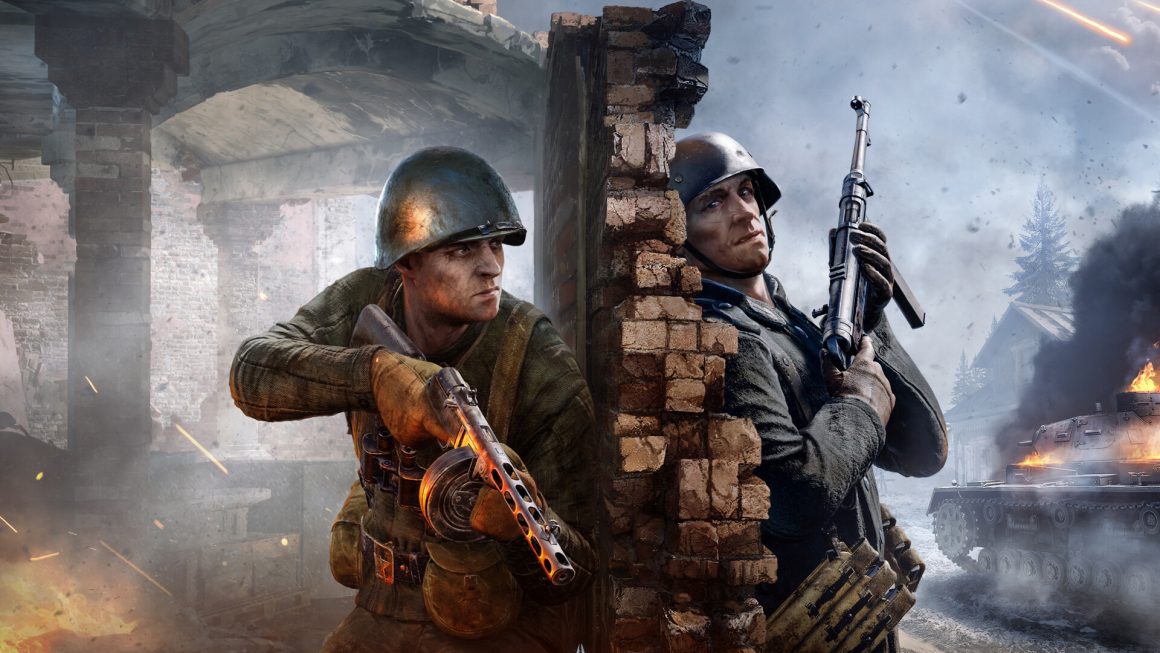 Enlisted
Enlisted is a relatively new game based on the second World War, where you need to join a squad and tactically approach the battle in order to outsmart your enemies and claim victory. Because of the time when it is set, you get to take part in the main battles of WWII while putting your own spin on it for a different outcome. There are no tedious processes to go through like other games, you can simply jump into the action and have on in the large-scale battles. The best war games have a squad element to them and they are best enjoyed in the company of friends because if you're going into battle, you need to have someone next to you whom you trust! Oh, it's also free.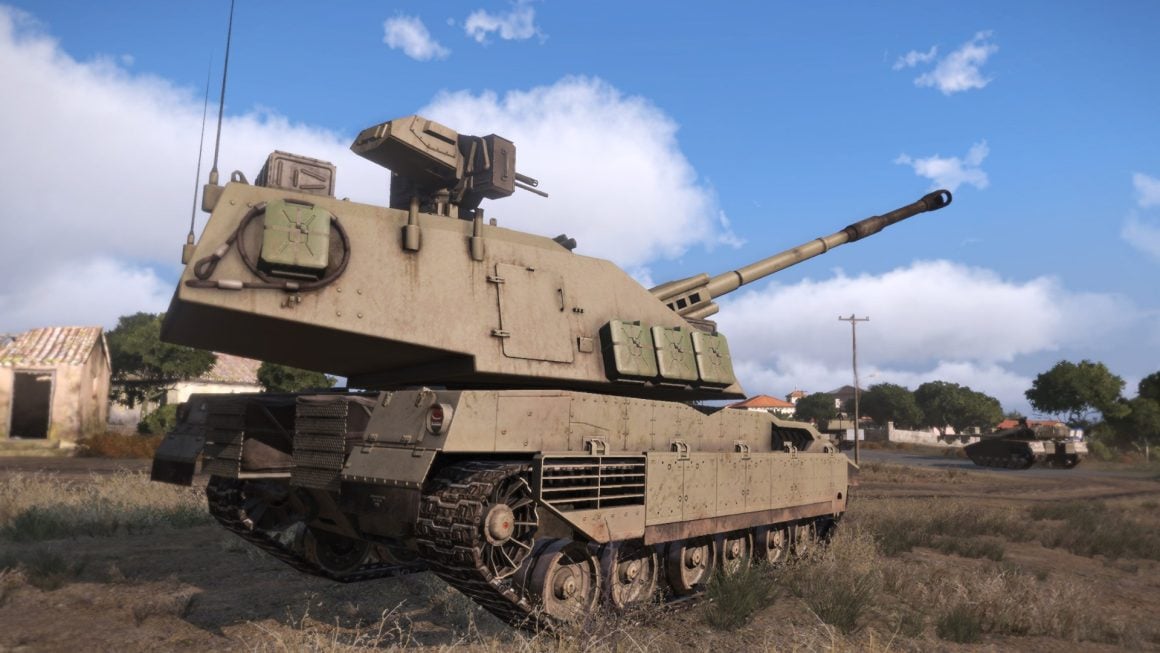 Arma 3
Ah, Arma 3… one of the best war games with such massive proportions that it is quite difficult to start playing properly. It has a steep learning curve, as it forces the player to adapt to very realistic scenarios on a huge map. Nonetheless, once you get the hang of it turns into an unforgettable experience that you will frequently come back to! With the option of adding many different mods to the base game, you can expect a whole new level of customization in regards to missions, tasks, vehicles, bases, and even entire storylines crafted by dedicated players who want to provide everyone with a great experience. That's not all though, the game also has a single-player mode to explore before tackling multiplayer, so there is a ton of content! This game is truly a marvel when it comes to the best war games!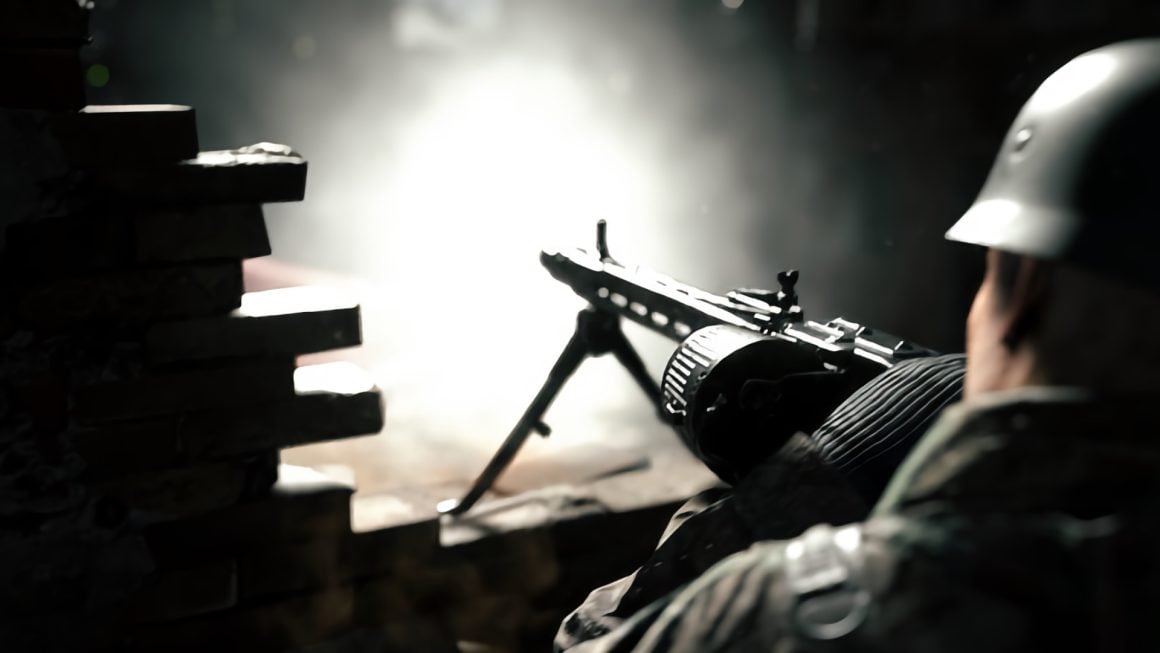 Hell Let Loose
Most war games, as well as the best war games, have you star in the role of the heroic soldier who performs feats worthy of praise. In Hell Let Loose, that isn't the case. This game places you in the shoes of just another foot soldier who doesn't have an advantage over any of his comrades. Battles are strategic, with large-scale, realistic combat being the focus of everything. You can communicate with your platoon via proximal voice chat, so you have the option of planning your moves in real-time to outsmart your opponent. Rifle combat is not the only way to play, as you can get in various vehicles, place claymores, and call in artillery to really mow down the enemy. Hell Let Loose is one of the best war games available now, and you should definitely check it out!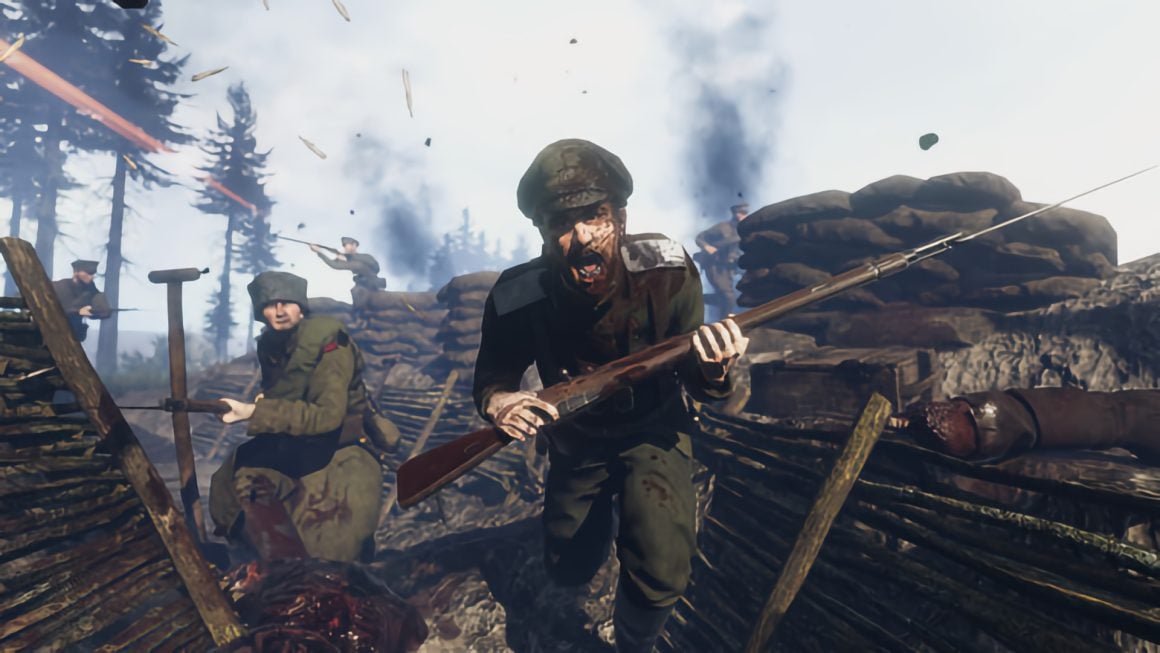 Tannenberg
Unlike other games here that feature many different battles and scenarios, Tannenberg is just one battle. It covers the Tannenberg battle that occurred in 1914. Another defining aspect of Tannenberg is the fact that this is a World War I game, so you can expect some brutal combat done in brutal conditions. Realism is very important when you want to make sure that your game is recognized as one of the best war games around. There aren't any bells and whistles like in other games like gold-plated guns and flashy accessories because Tannenberg focuses specifically on the cruel, harsh reality of war and everything that comes with it. It is great for those players who want an immersive experience where they need to think against the opponent and actually fight for their life against heavy odds.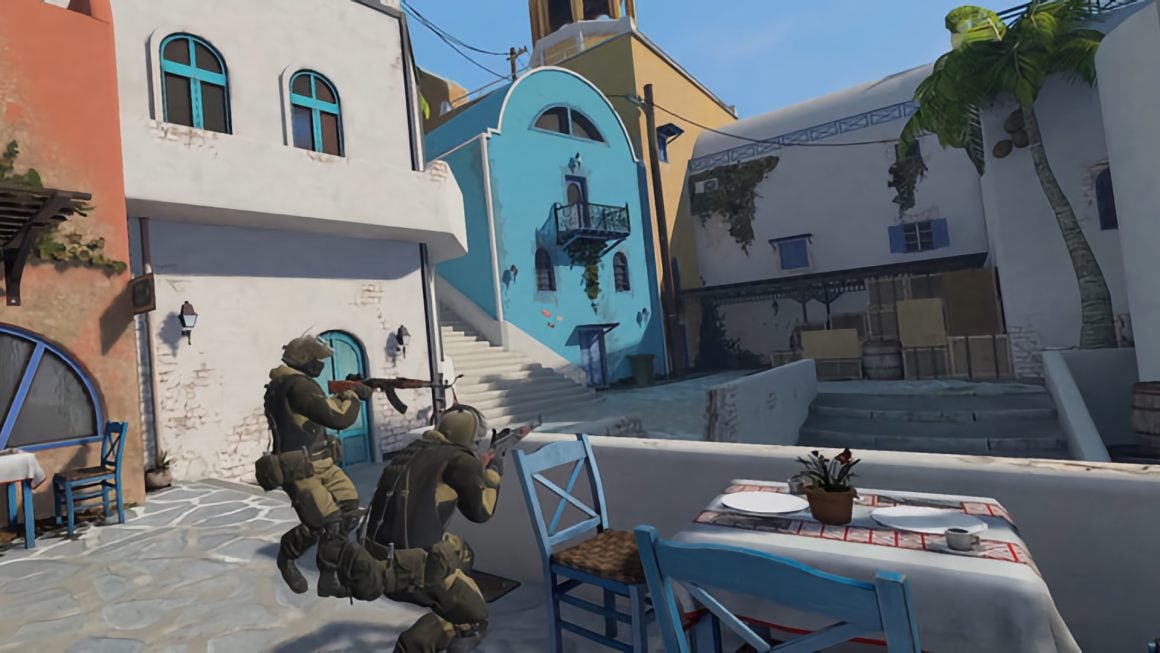 Pavlov VR
Taking after some of the best shooters of all time like Call of Duty and Counter-Strike, Pavlov VR has the same type of approach to gameplay except the whole experience is viewed through the fresh perspective of VR! When it comes to the gameplay, it is very traditional with some of the most popular game modes in games such as this, like Team Deathmatch, One in the Chamber, Search and Destroy, and many more you can revisit. Pavlov VR is one of the best war games simply because it takes a new approach to gameplay. If any of the standard game modes aren't what you're looking for, you can always create your own maps to play with your friends and to provide other players with something new and fresh!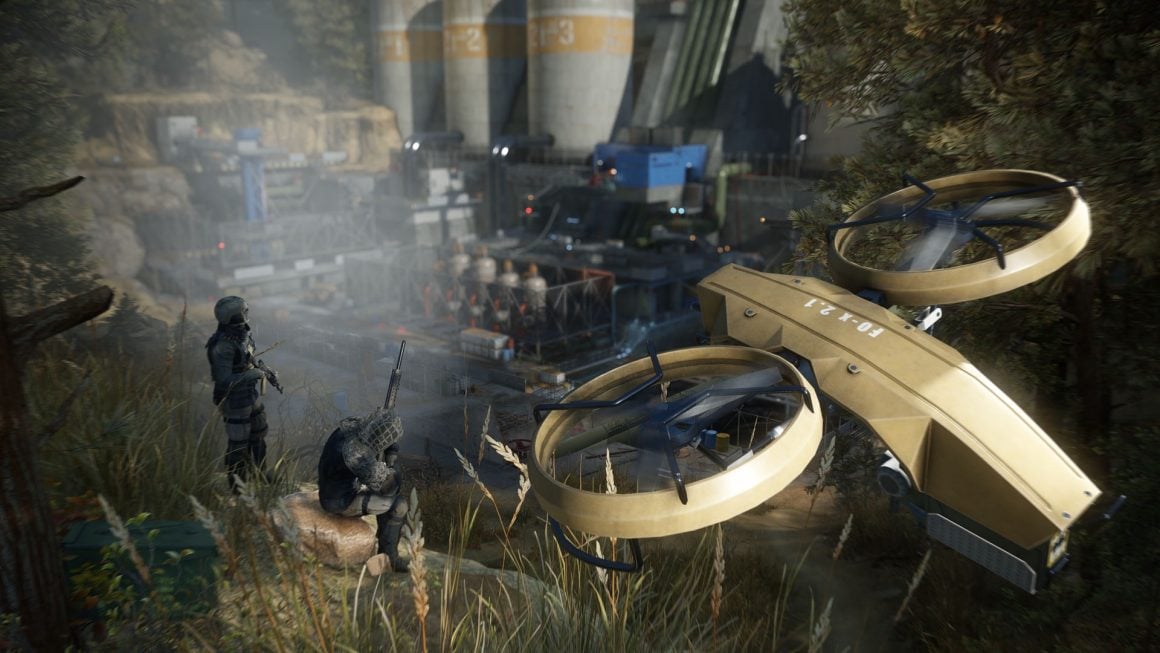 Sniper: Ghost Warrior Contracts 2
A new addition to the iconic franchise that has spawned some of the best war games of all time, Sniper: Ghost Warrior Contracts 2 focuses on the stealthy aspect of gameplay and has you play as an adept sniper with contracts on persons of interest to fulfill. It is set in the Middle East with plenty of contracts to complete, so you won't be missing any content. When a game is centered around one specific thing, it is important for it to be as realistic as possible, so you can approach combat in any way you want, and the way you execute enemies is faithful to real-life elements such as depth, the wind, gravity, and much more to ensure an immersive experience.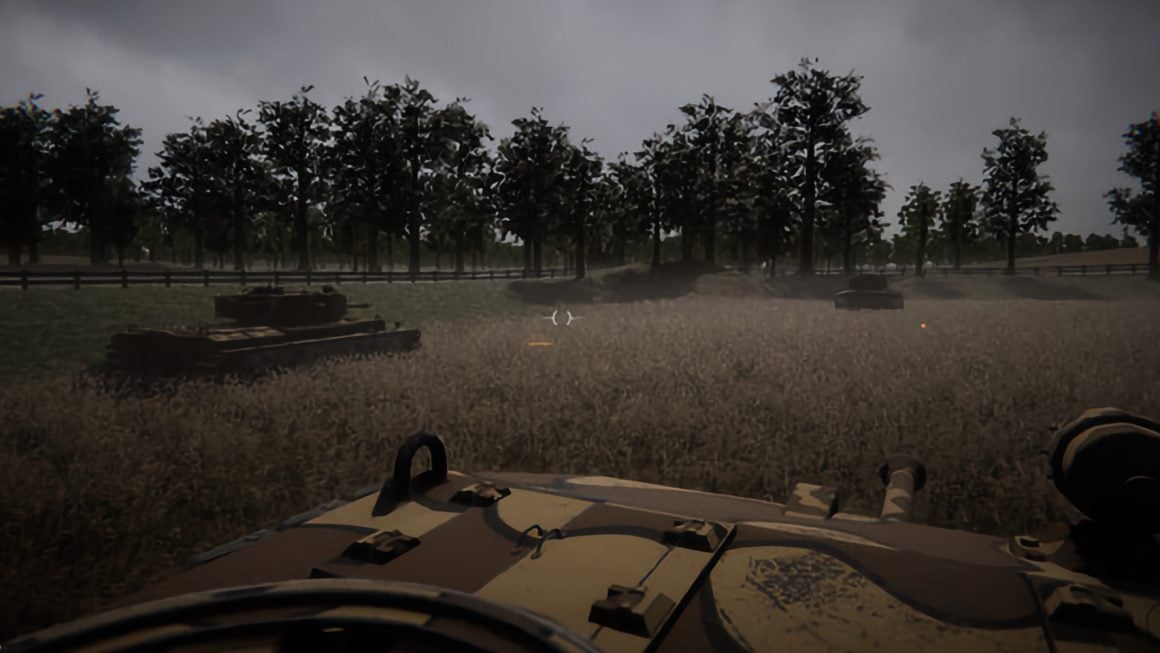 Sprocket
This is one of the most interesting and most innovative games that have come out in recent years. In Sprocket, your job is to build your own tank however you want to. Every single part of the war machine is customizable, including the exhaust, hull, engine, and everything else you can think of. If the game was only focused on designing your tank, it wouldn't be that interesting, would it? Well, don't worry, because once you complete your dream tank you can launch some battle simulations where you can test every part of it and how it performs in a full-scale battle. The excitement of designing your own tank and dominating the battlefield is just what the best war games need. If you notice that something about it is amiss, then you can just go back to the "garage" and tweak your design until it fits your needs. Sprocket is an unmissable experience!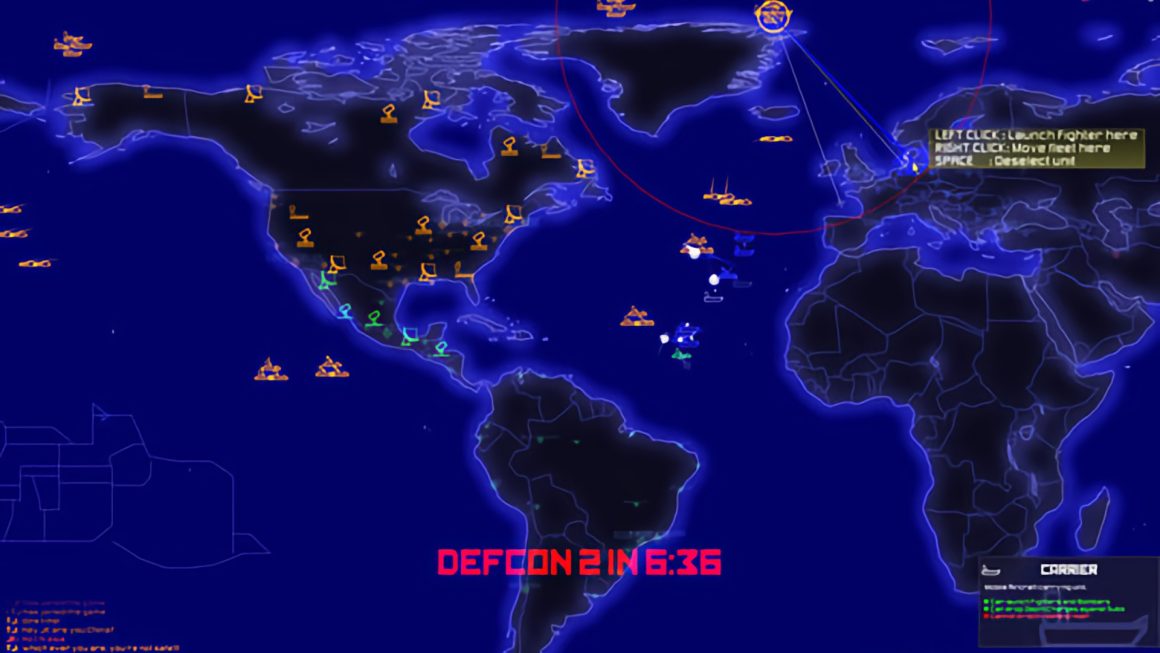 DEFCON
DEFCON has a slightly different approach to gameplay than other games on this list as the scale of combat is not limited to a few battles, but places you in the middle of a global conflict. All of your actions are done in a single room as you control your forces and their actions via a computer screen surveying the globe and all threats on it. The emphasis here is that you need to manage your artillery in order to weaken other sides so your ground troops can march in and claim victory, and that is what makes DEFCON a brilliant experience and one of the best war games. It is a brilliant strategy game very reminiscent of those old Wargames we used to play.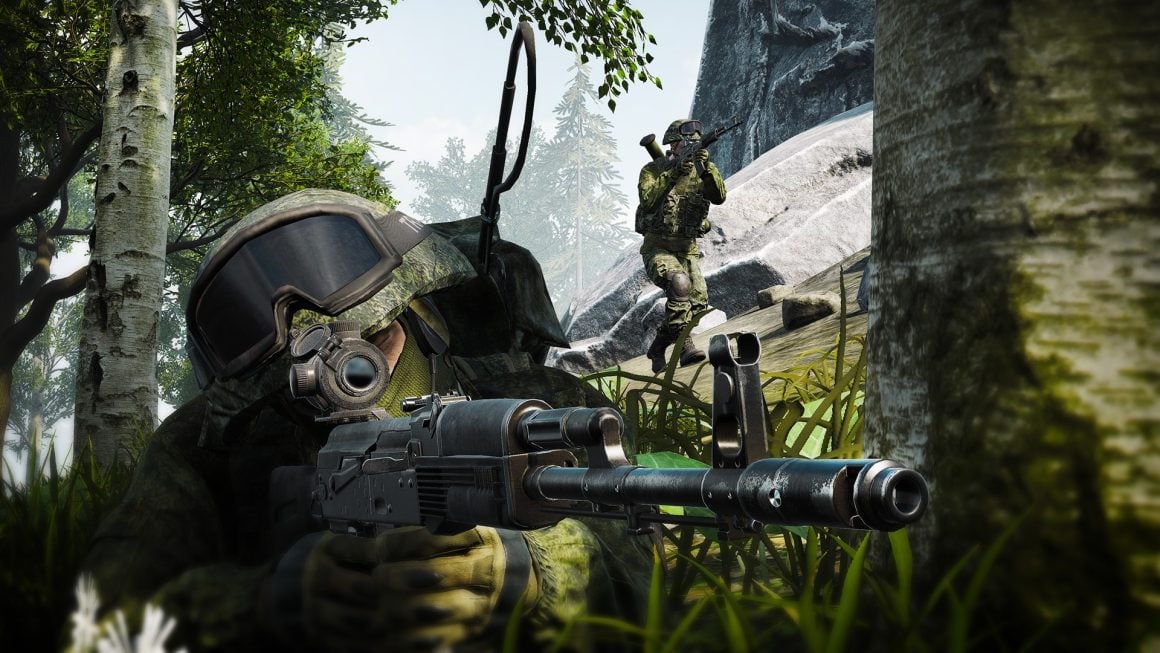 Squad
Another game that focuses heavily on realism, Squad is similar in structure to battle royale games where 100 players are placed on a large map with the goal of being the last team standing. What sets it apart from the other best war games is the fact that you need to take a slow, calculated approach to combat because the other teams are going to be doing the same thing. You can organize your team using the squad voice chat for a very immersive experience and for the luxury of making quick decisions in the nick of time. As you progress across the map, you'll see some vehicles that you can use to your advantage. Squad pushes the player into a situation where they need to use the environment to gain the upper hand, as well as efficient planning so if you're looking to play this game, get ready for a heavy, but rewarding experience. It is truly a revolutionary game that deserves its spot as one of the best war games.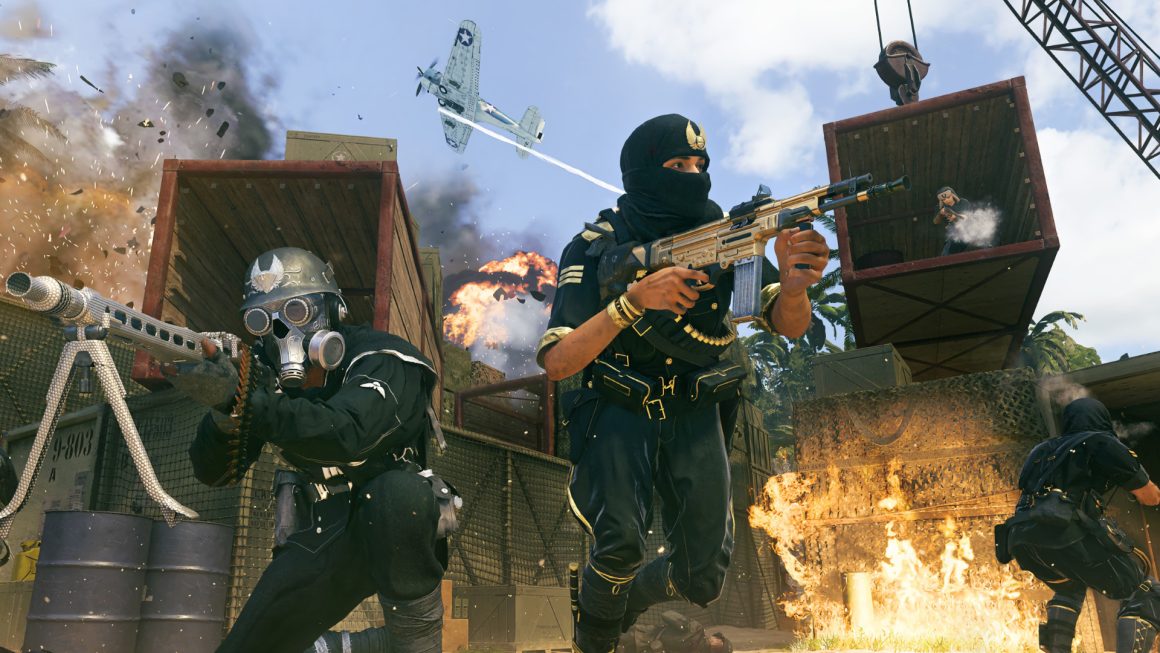 Call of Duty: Vanguard
Call of Duty games have always been popularized for their excellent gameplay and sophistication. The series has been renowned for producing the best war games of all time. This is no less different for Call of Duty: Vanguard, the 2021 installment of the series. In this game, you're placed into the heated conditions of WWII, with a decent single-player story covering some of the main battles of the war, but we all know the main focus is the detailed and complex multiplayer. Once you get into the game you're thrust into the action where you can take down other players in a variety of different game modes, all of which were brought back from previous games because they are just that good. We also have the option of killing waves of zombies in the zombie mode, so you can enjoy that if human players aren't your target.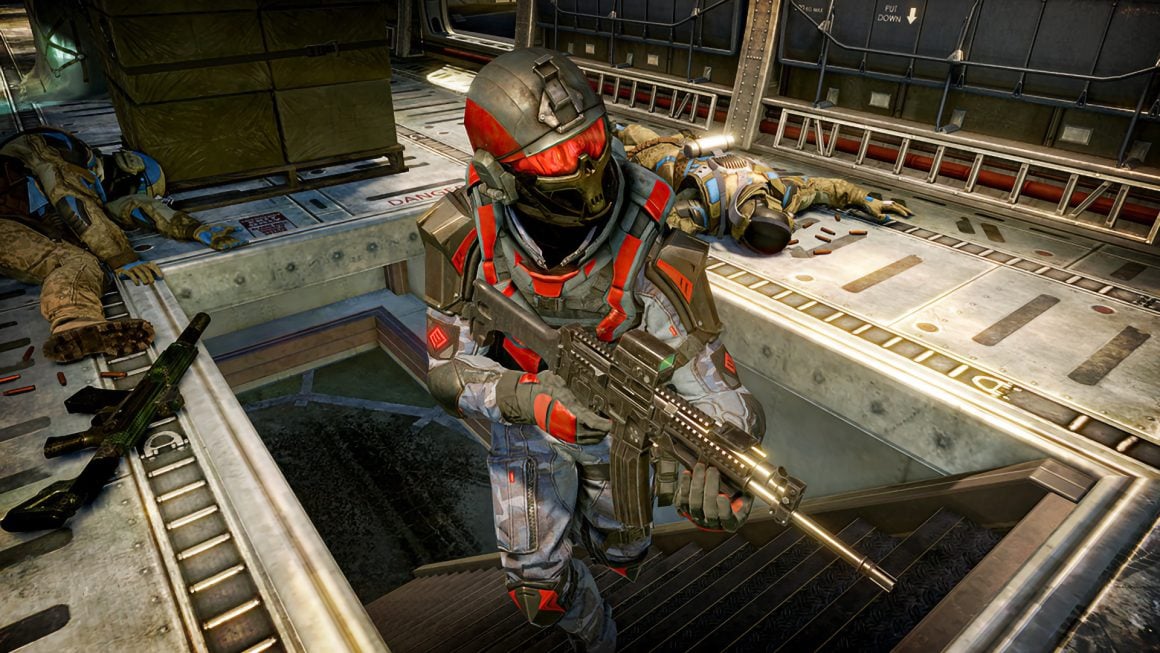 Warface
Here we have a very popular game in the free-to-play space which doesn't focus on any specific point in history, but rather has a whole universe of its own, making it one of the best war games. Players are grouped into 3-5 man squads comprised of different types of soldiers. You can play as a Sniper, Engineer, Medic, and Assault. Each class has its own perks and benefits that make it stand out from the rest, so you can choose one that suits you and run with it. The gameplay and combat are sectioned off into missions where players have a specific goal to accomplish. This can be anything from escorting a tank through a village to taking down an armored boss. Missions can get fairly intense since there are some Sci-Fi elements to the enemies in some missions. Warface takes the rigid guidelines for creating the best war games and puts its own spin on them. Things like robots, drones, cyborgs, and turrets are the norm in Warface, so be ready for some fun!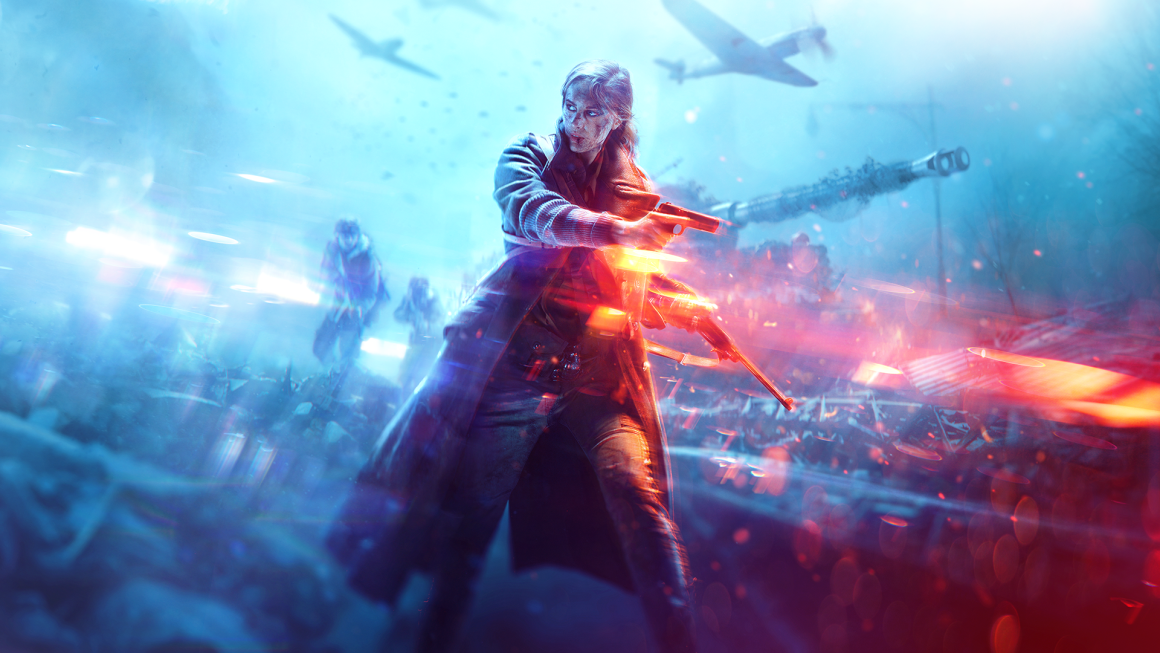 Battlefield V
The 2018 installment of one of the most popular game series ever, Battlefield V carries a lot of realism with it, so it's still relevant 4 years later. The combat is intense with features that make it feel like you're actually in the battle and missions in the single-player campaign are well fleshed out and fairly complex. Contrary to the newest game, Battlefield 2042 which has gotten its fair share of criticism, Battlefield V has stood the test of time and remains one of the best war games you can play!
This is where our list comes to an end, unfortunately. All of these games are absolute titans of the war game genre, and you won't go wrong in selecting any title we have provided. The whole genre of the best war games has been around for many years, so it's hard to create something that sticks on the market. Luckily, these games have no such issues so you can't go wrong. If none of the provided games attract you too much, you can always take a look at best gacha games 2023 for something fresher!
Purchases through our links may earn us a commission.