When it comes to naval warfare simulators, nothing can top the popularity of Wargaming's World of Warships. And with the use of World of Warships codes, players can enhance their experience and receive valuable in-game rewards such as gold, premium ships, and other items. Is it any wonder? World of Warships offers intuitive and accessible gameplay that toes the line between simulation and arcade, making for an experience that's compelling to both fanbases. And who wouldn't want to ride into battle at the helm of some of history's most beastly naval war machines?
As great as World of Warships is, the community has found ways to make it even better. The right mods can make all the difference, transforming an excellent base game into a next-level experience. In this article, we'll talk about some of the best World of Warships mods available today, from tiny HUD tweaks to massive visual and audio overhauls. Let's dive right in.
The 15 best World of Warships mods
Short on time? Jump straight to the mod you're interested in by clicking its link in the list below:
Aslian's ModPack for WoWs
Set of Camouflage
High-Resolution Flags
Nomogram Modern Dynamic Crosshair
Wyvern's Historical Skin Workshop
Command Panels With HP
Score Timer
New Battle Loading Screen
Fading Transparent Minimap
Session Statistics
Color Tracers
Damage Direction Indicator
Anti Glare
FPS Limit
Traffic Light
Aslian's ModPack for WoWs
Aslian is one of the eminent mod makers in the Wargaming community. He's best known for compiling the best World of Tanks mods into a single, easy-to-install package. He's done the same again, this time for World of Warships.
Inside this mod pack, you'll find more than 300 of Aslian's favorite World of Warships mods, from shell tracers and minimaps to texture packs and UI tweaks. If you'd rather not wade through the thousands of World of Warships mods available online, Aslian's ModPack for WoWs is the go-to all-in-one mod pack.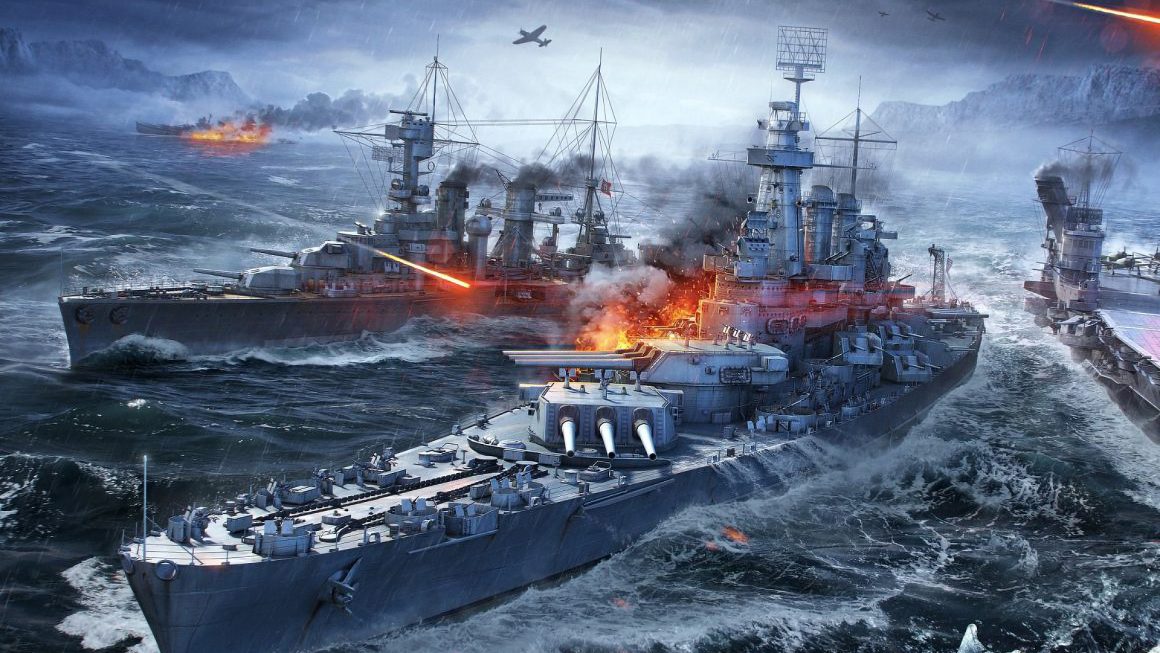 Set of Camouflage
Tired of the same old gunmetal gray and cold steel of your standard warship? Add a bit of spice and variety to your life with the Set of Camouflage mod by John Der33.
This pack comes with a variety of camouflage skins that you can apply to your warships. No more sterile silver for you; now, it's all eye-catching looks and snazzy color schemes.
As with all skin mods in World of Warships, you're the only one who can actually see the skins.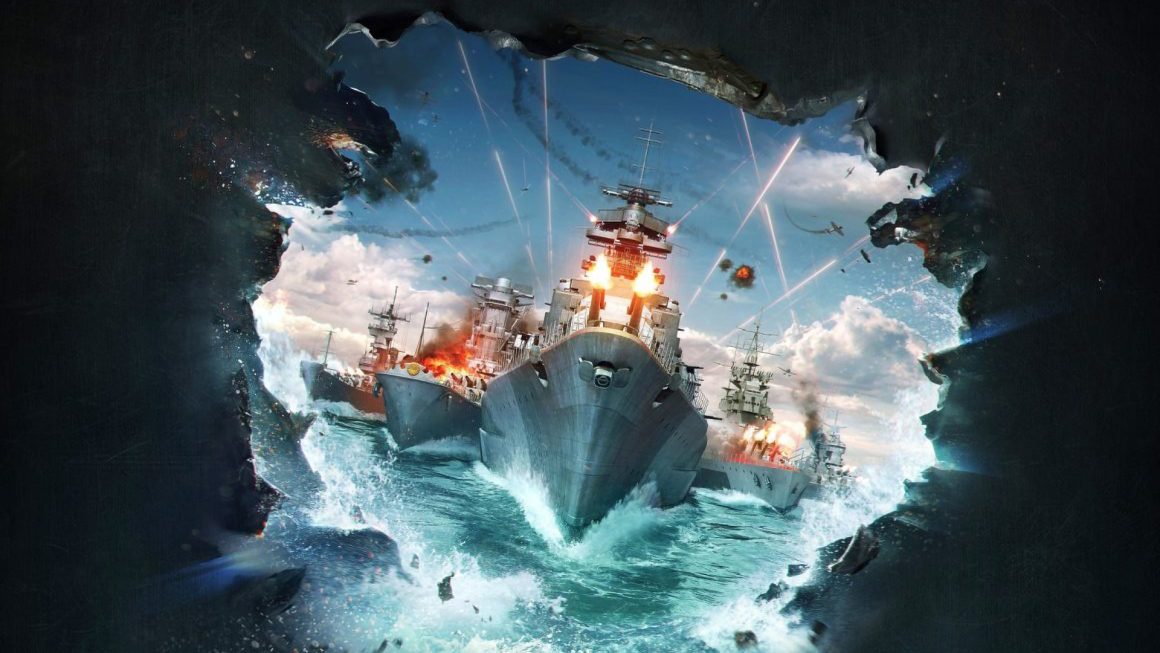 High-Resolution Flags
There's no denying that the flags in World of Warships could really use an upgrade. Turn things up a notch with the High-Resolution Flags mod by syamatsumi.
High-Resolution Flags is compatible with all versions of WoWs and is available in two versions: normal and lightweight. The normal version offers flags at 2k and above resolutions. The lightweight version of the mod is about a quarter of the size of the normal version and contains FHD resolution variants of the flags.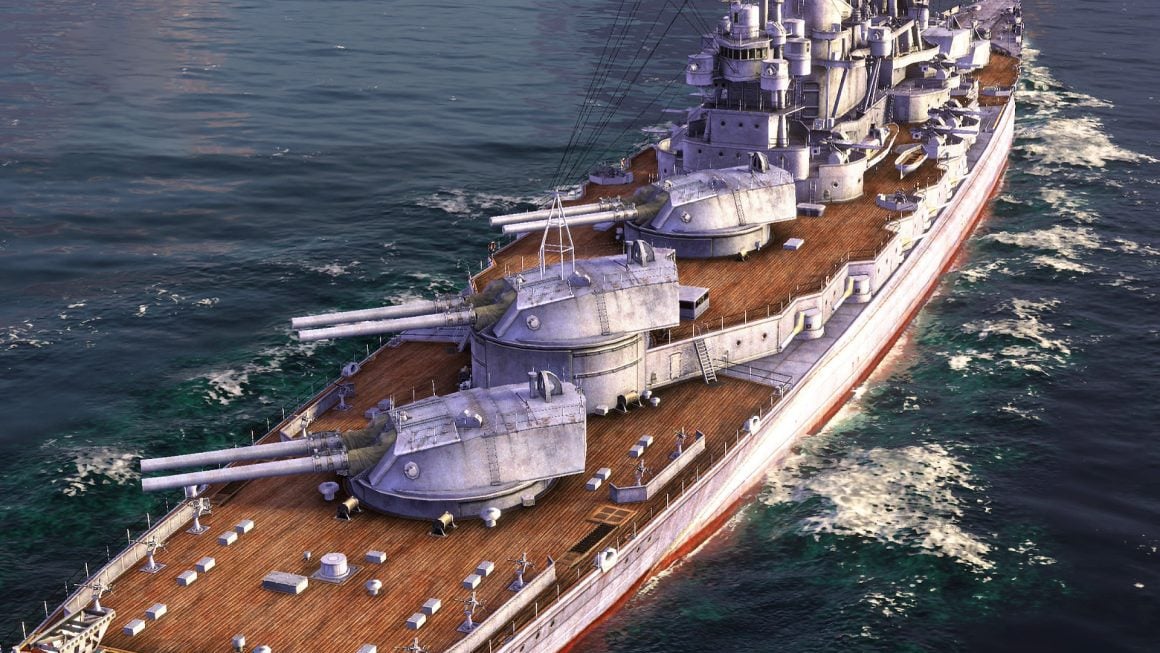 Nomogram Modern Dynamic Crosshair
Ask anyone in the WoWs community; if you're at all serious about this game, the Nonogram Sight mod is essential. In place of the terrible dynamic crosshair that comes default in vanilla World of Warships, you get this sleek and simple sight.
Beyond just plain looking better than the default crosshair, the Nonogram Sight also features a dynamic reticle that changes size with the zoom level. In addition, the Nonogram comes with a nifty time-to-target function, so you can accurately estimate the timing of your next bombarding.
To make a great mod even better, the developers of the Nonogram Sight mod have made it customizable, too. You can change its color, size, and many other options.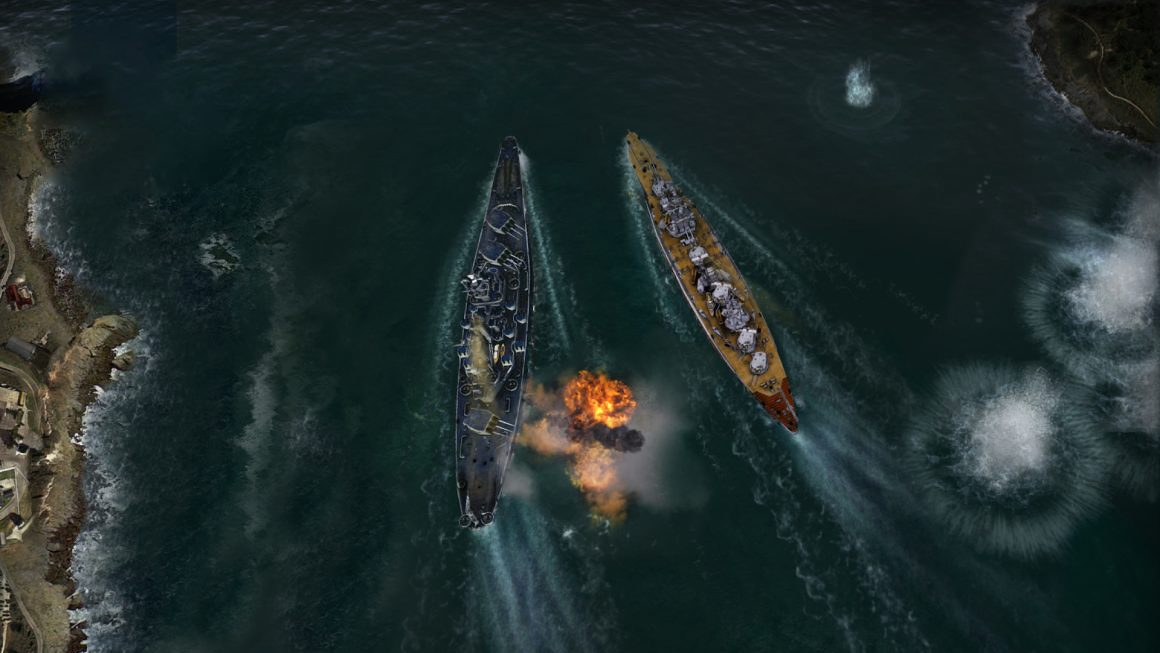 Wyvern's Historical Skin Workshop
If realism is what you're looking for, Wyvern's Historical Skin Workshop transforms the design and color of each warship to be as authentic as possible.
Keep in mind that just because they're historically accurate doesn't necessarily mean they look better than the original skins. Some warships definitely needed the cosmetic makeover Wargaming gave them.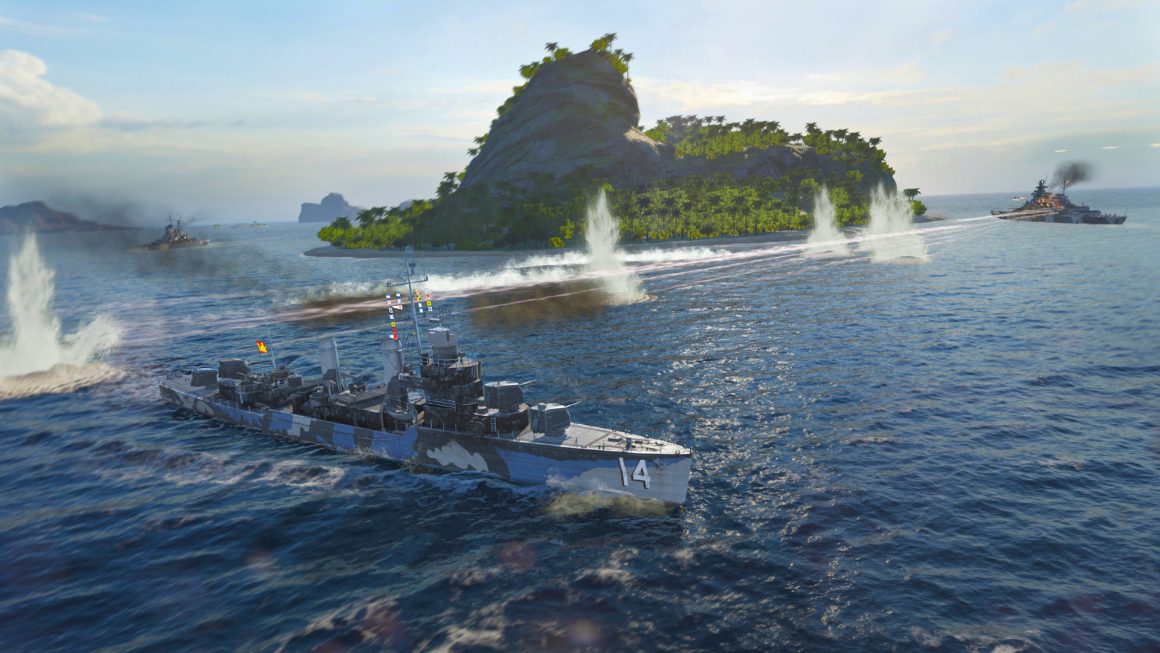 Command Panels With HP
There's always so much to keep track of in a round of World of Warships — artillery raining down from the sky, your allies' positions, and more — that you can easily lose track of your health in the chaos. Before you know it, your ship is belly up and on its way to a watery grave. The Command Panels with HP mod provides a handy indicator that prominently displays your health at all times.
This mod doesn't just help you see your own ship's HP, you can also see the HP of allies and enemies. You can use that information to decide whether to continue pushing forward or to pull back and wait for another opportunity. Those looking to take their WoWs skills to the next level will find the Command Panels with HP mod can help them do it.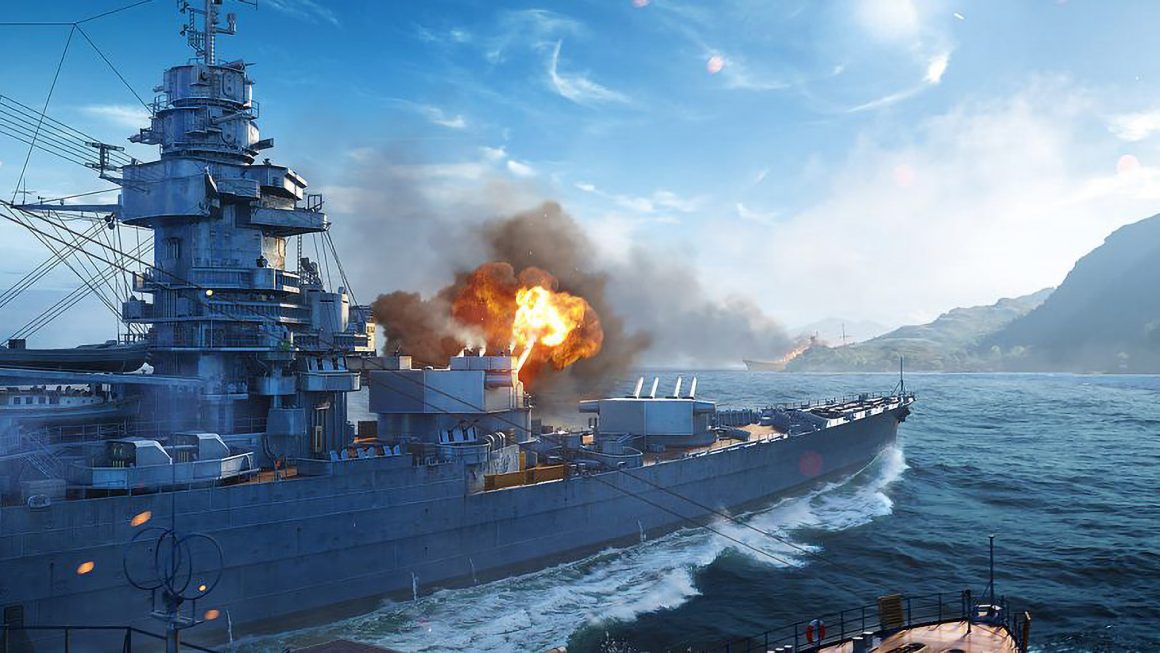 Score Timer
Score Timer is another useful mod from John Der33 that makes it easy to see who's winning a match. By looking at the Score Timer, you can easily analyze the state of the battle and your team's current situation, then fine-tune your strategies accordingly.
No, it doesn't predict a match's outcome with some sort of magic but uses the current points to calculate which team is in an advantageous position. This isn't some statistic mumbo-jumbo, either; many World of Warships pros swear by the usefulness of this mod in competitive matches.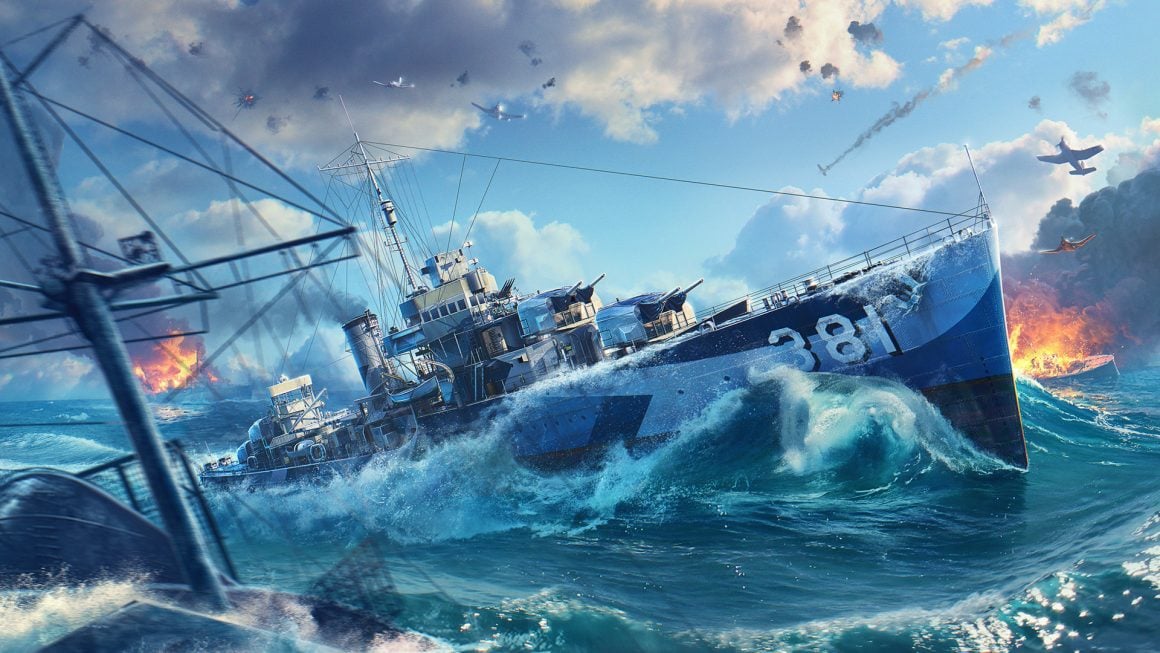 New Battle Loading Screen
The New Battle Loading Screen mod doesn't just fully revamp the loading screens you see before going into battle, but also provides some much-needed touchups to a few UI elements. There's a new minimap that lets you see the starting position of all the teams. You can also switch tabs to view crucial information, like the spawn points of ships. You can even get information about a player by hovering your mouse over their ship.
BogoHoC's New Battle Loading Screen mod lets you configure the display directly from the battle load screen. Just click on the special menu located in the upper-left corner of your screen to customize the page according to your preferences.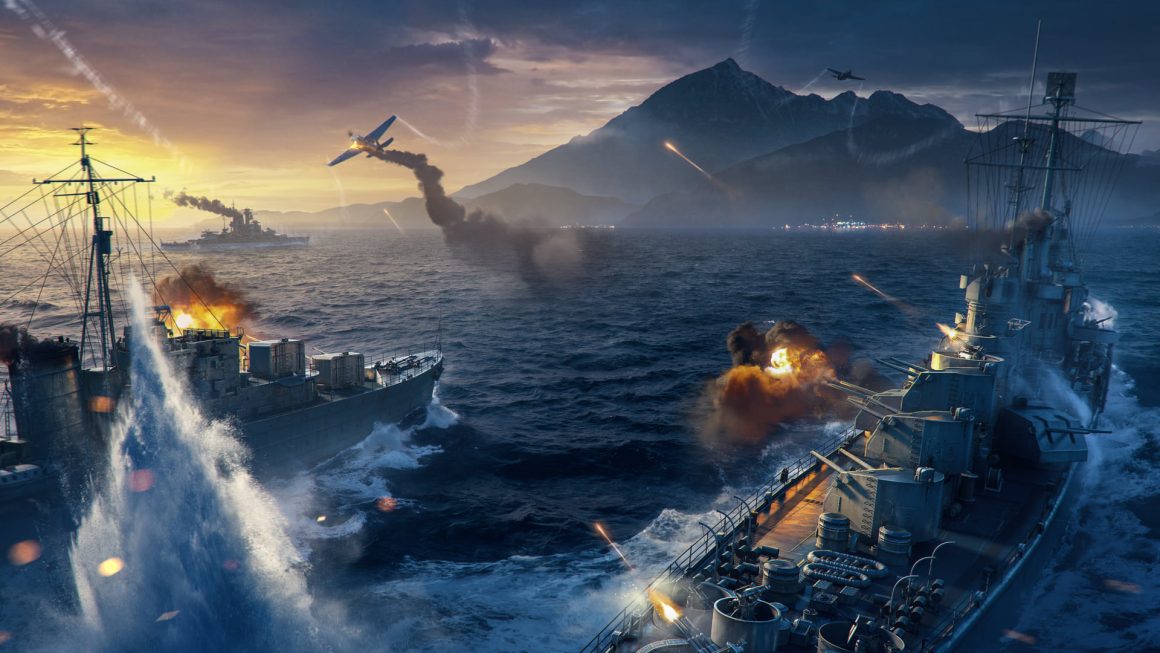 Fading Transparent Minimap
The minimap in World of Warships is there for a reason. It gives you positional information about your allies and enemies, and that, in turn, helps you make critical decisions during battle. But unfortunately, the standard minimap in WoWs is just way too small to be used reliably. That's where the Fading Transparent Minimap comes in.
This mod simply enlarges the minimap. It also adds a translucent background tint to prevent it from obscuring the gameplay. You can set the various sizes and translucency levels to find a setting that suits you.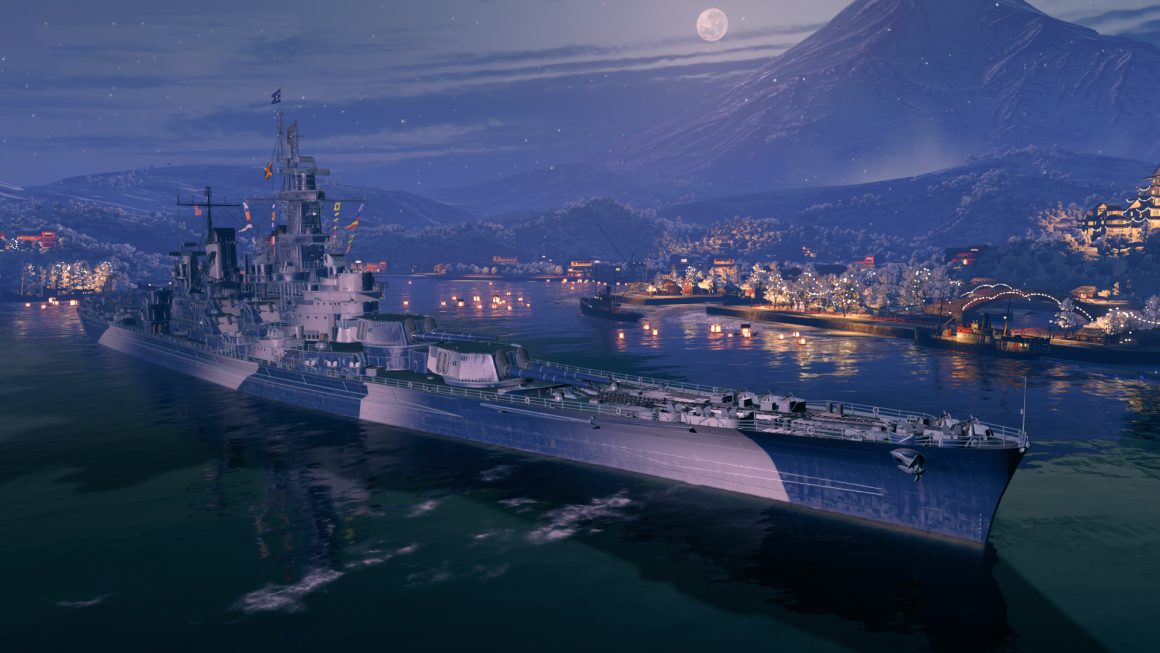 Session Statistics
A great naval commander always stays up-to-date with the latest numbers. So, if you're looking forward to being one, you need all the relevant information about your gameplay sessions, like win percentage, damage per battle, and so on. Unfortunately, World of Warships doesn't provide doesn't let you easily access this data. The good news is that there's a mod for that: Session Statistics.
You can view all the information about your war-shipping experience using the Session Statistics mod. From battle victories to XP earned per game to the amount of damage per session, this mod will let you know all your actual numbers.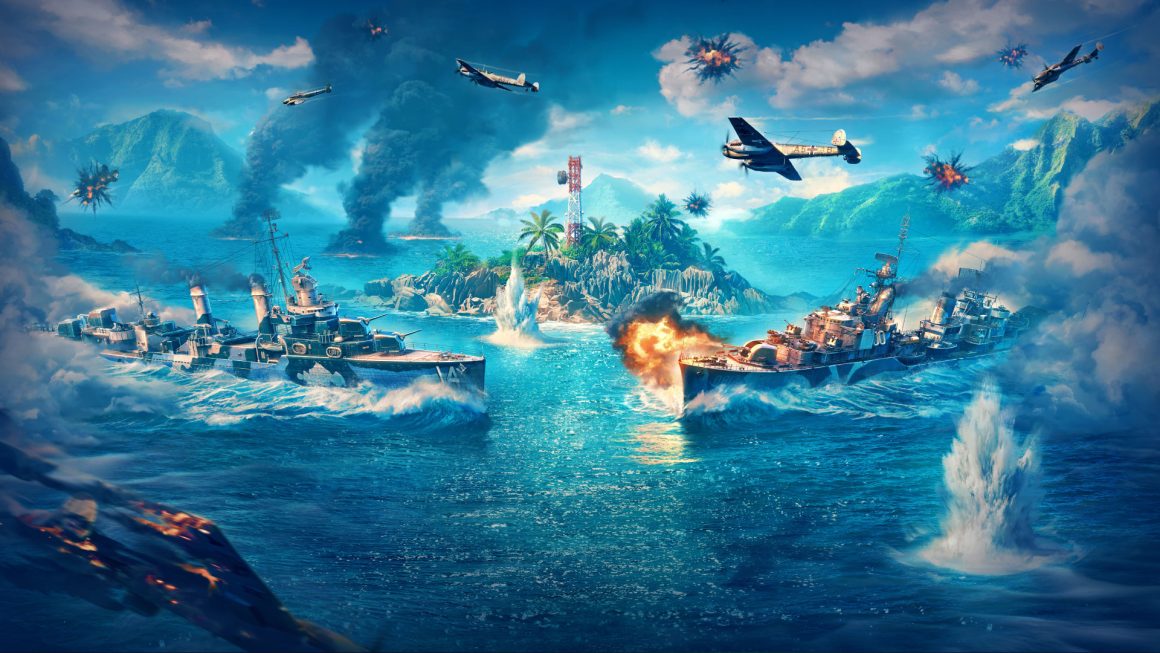 Color Tracers
Point, shoot, and fire. Once you let your shell loose, there's really no knowing whether it will hit or not. That's no way to play World of Warships! With the Color Tracers mod, every shot you fire produces a colored trail that indicates where the projectile went. This mod works particularly well if you learn how to follow shells in World of Warships, as you can more accurately make adjustments to your shots. This way, you can easily adjust your firing angle to ensure your next blast blows your target to smithereens.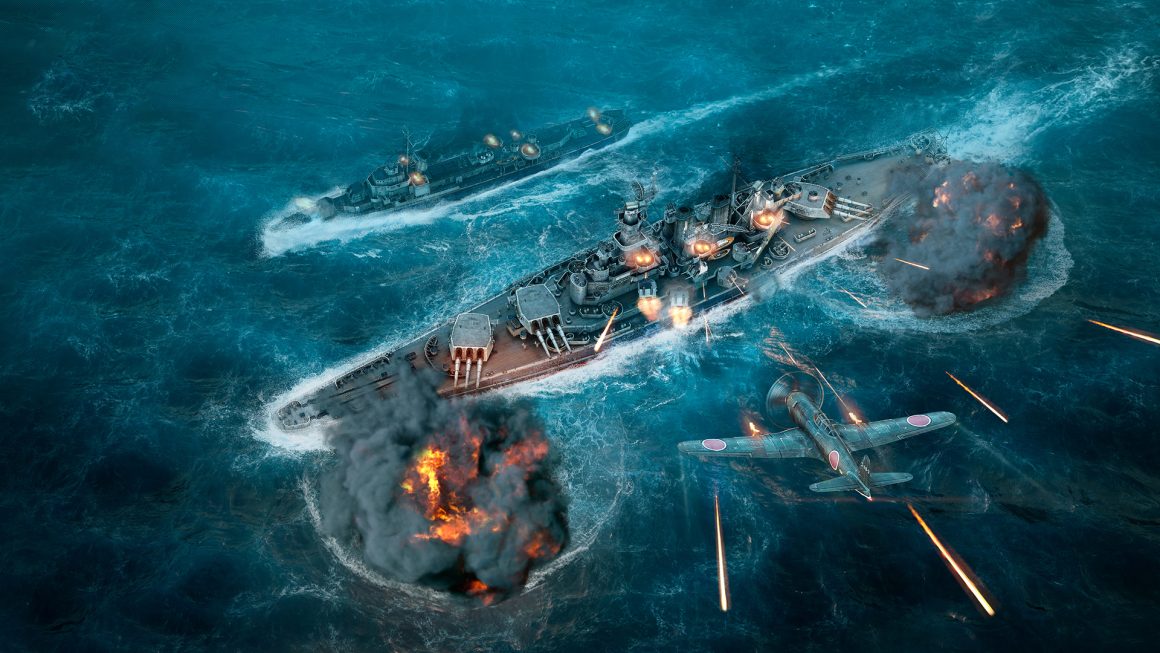 A Bright Indicator of Damage Direction
Most modern action games feature an indicator that displays where you're being fired from. Considering its arcadey stylings, World of Warships also implements a similar mechanic. However, it's barely visible and far too easy to miss in the chaos of a firefight. And there's nothing more frustrating than walking into an ambush and not knowing where the enemy shots are coming from.
A Bright Indicator of Damage Direction mod by John Der33 makes the default damage direction indicator in the game much brighter. It's a small change but instantly makes the game much more enjoyable.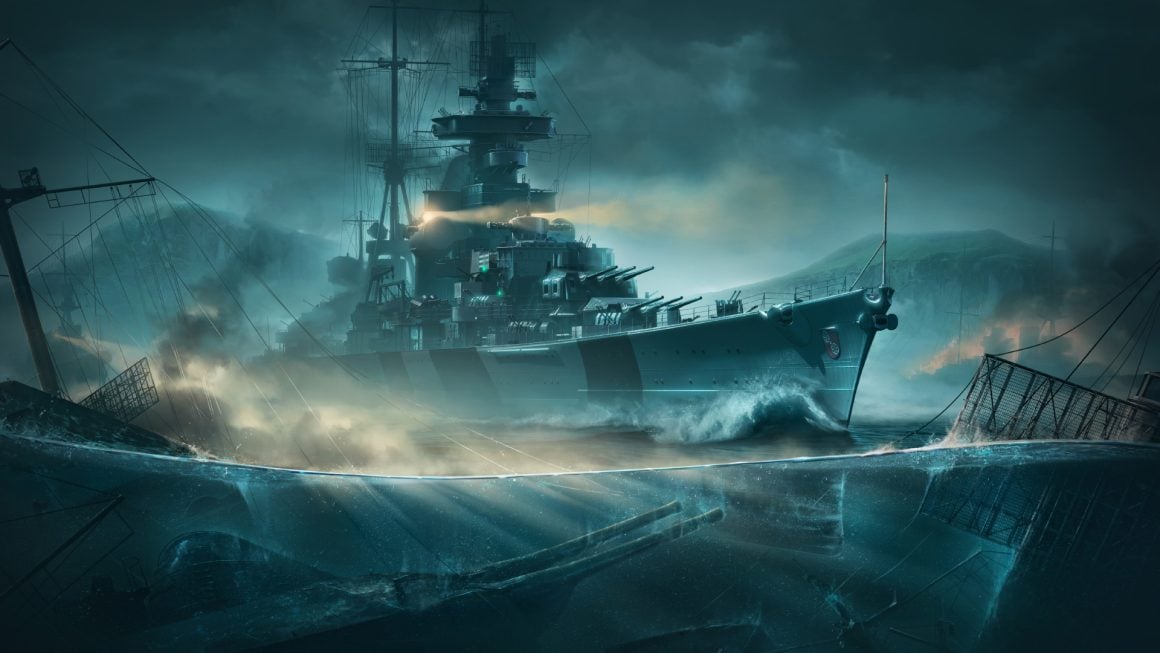 Anti Glare
Glare from bright light sources is a real factor that must be taken into account when fighting on the open seas, but that doesn't mean it isn't annoying as heck. The Anti-Glare mod reduces the glares and light reflections that can prevent you from getting a clear view of your enemies.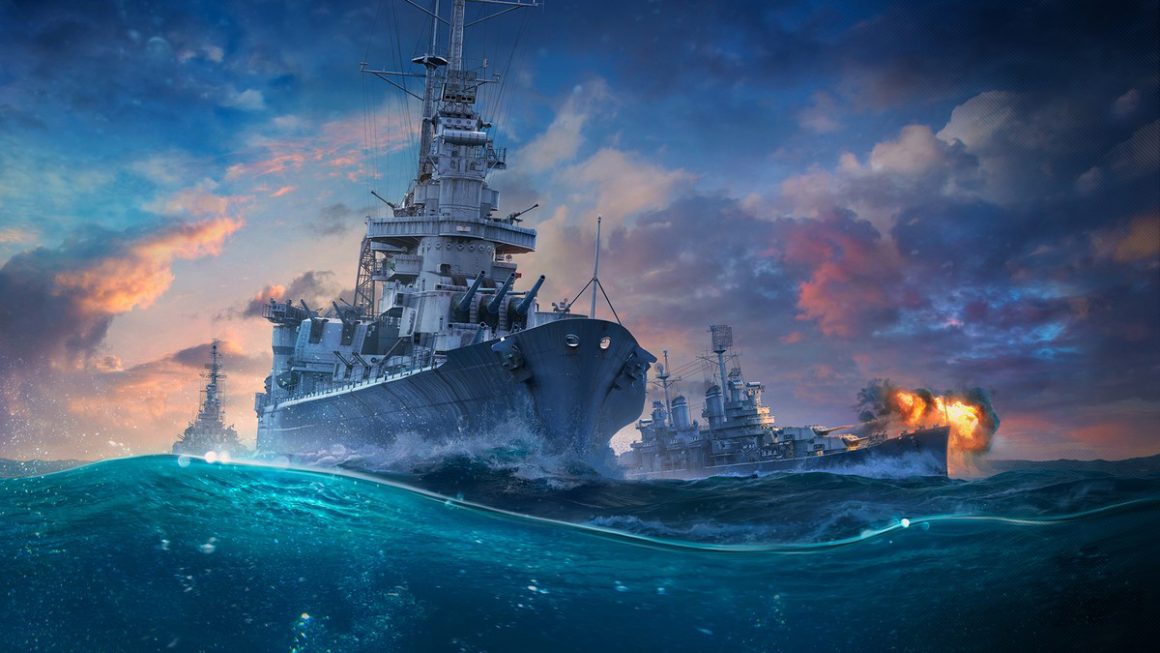 FPS Limit
If you're playing on a lower-end PC, the variable FPS settings can absolutely ruin your experience. The wild swinging FPS can make mouse movements inconsistent, which greatly affects accuracy when firing from your cannons. The FPS Limit mod gets rid of the wild, fluctuating FPS in favor of a stable, consistent frame rate.
You can set the mod to limit the frame rate of World of Warships to whatever you want. We recommend making it the same as your monitor's refresh rate, just to keep resource usage as low as possible.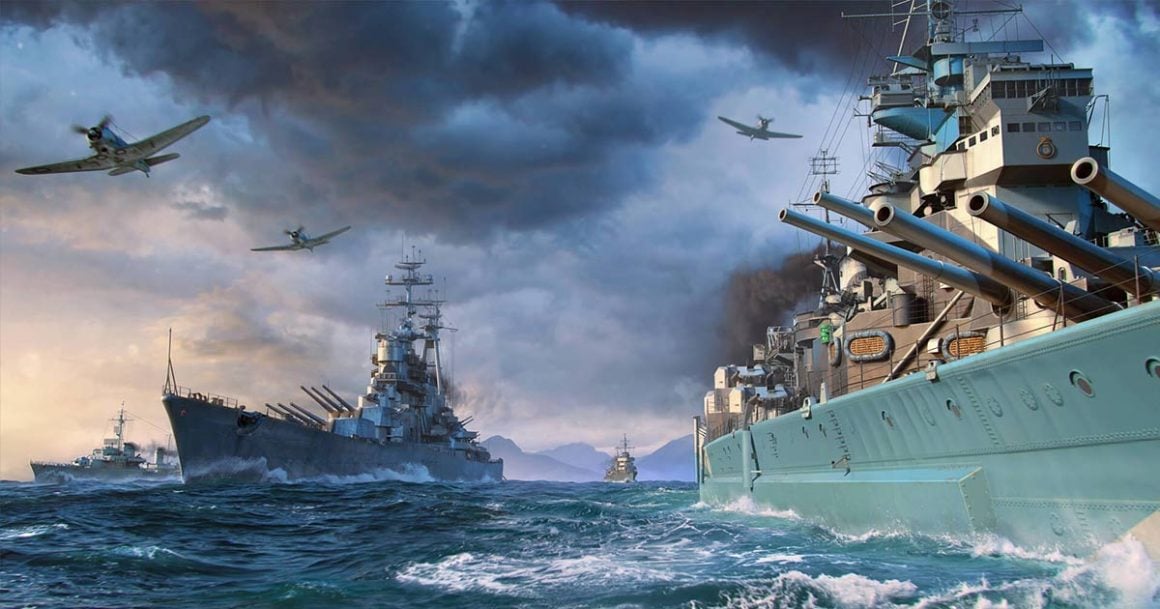 Traffic Light
On the vast and open seas, it can be hard to tell if a ship is moving or standing still. With the Traffic Light mod, that's no longer an issue.
This mod lets you figure out your next move by determining the current position of your friends or foes. It provides a simple visual indicator that helps you determine whether a ship is moving towards you, falling behind, or just staying in position.
A green marker means that a ship is moving forward. Yellow suggests that a ship is standing stationary. Lastly, the red pointer means that it's pushing backward. If you aren't satisfied with the colors, the mod lets you set them according to your preferences.
That's about it with the best World of Warships mods. From visual upgrades to AIO mod pack and HUD advancements, these are just some of our favorites. Download them and try them out! We swear you'll never want to go back to vanilla WoWs ever again.
Discover more incredible titles by reading our guide to the best free PC games.