Rockstar's Grand Theft Auto IV may be thirteen years old, with its successor Grand Theft Auto V being the second most popular game of all time, but that doesn't mean that fans have given up on the exploits of Niko Bellic.
First released in 2008 on Xbox 360, PlayStation and PC, the game is almost as popular today as it was all the way back in 2008 – thanks primarily to an enthusiastic community of modders to keep the game fresh. Sure there are expansions like TLaD, TBoGT & EfLC, but even they can be completed.
The game is pretty ancient at this point though, so it may be a struggle to discover where to start. Like with Skyrim, the best mods range from cosmetic tweaks to new in-game assets, with some even fundamentally overhauling the adventure.
So, whether you're looking to fill the hole multiplayer left, add a new car to drive around with, or find a few new missions or something to change the game completely, there'll be something for everyone in this list of The Best GTA 4 Mods Of All Time.
Fair warning: to use some of these script mods you will need an ASI Launcher and Script Hook, help with which can be readily found in communities like LCPDFR or the GTA Forums. Also available is information on readmes & savegames as well as screenshots of all the mods discussed below.
1. Shark-o-Matic Gun by JulioNIB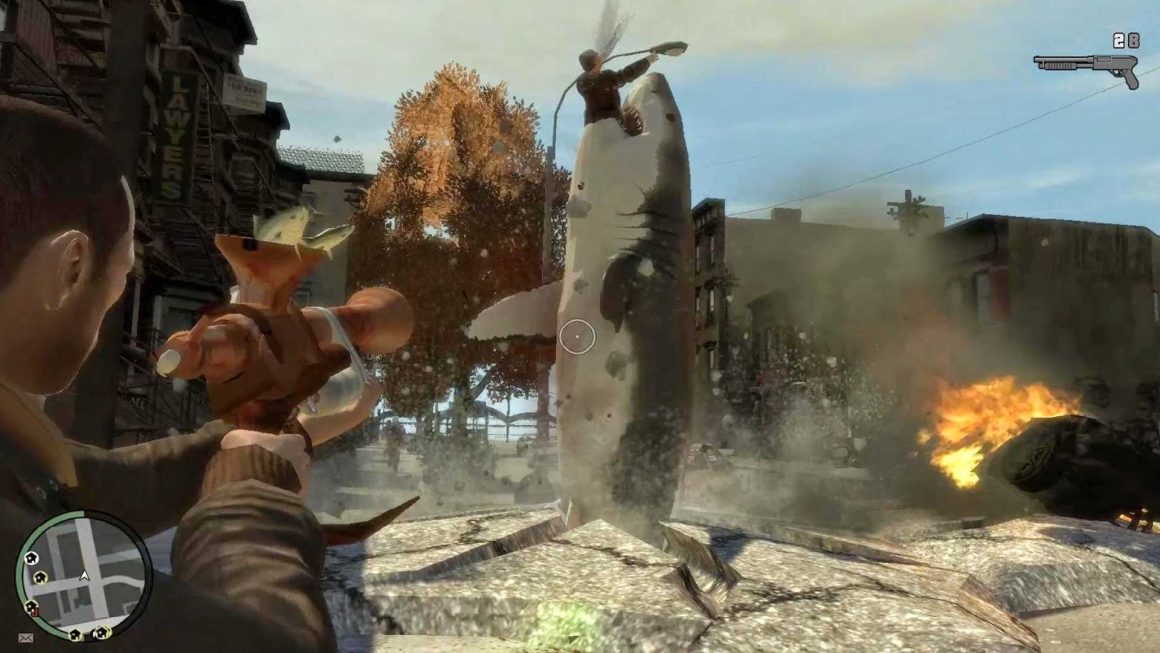 GTA 4 has a range of weapons, but some fans have complained that the limited count of only 15 is exasperated by the fact that they're quite difficult to find. Modder JulioNIB certainly thought so, which is why he has recreated perhaps the most fantastically bizarre video game weapons I think I've ever seen.
The Shark-o-Matic Gun script mod is inspired by the Saints Row 3 weapon of the same name, which spawns a massive shark that bursts through the concrete below tagged victims to munch up the recipient of the shot.
2. iCEnhancer by Hayssam Keilany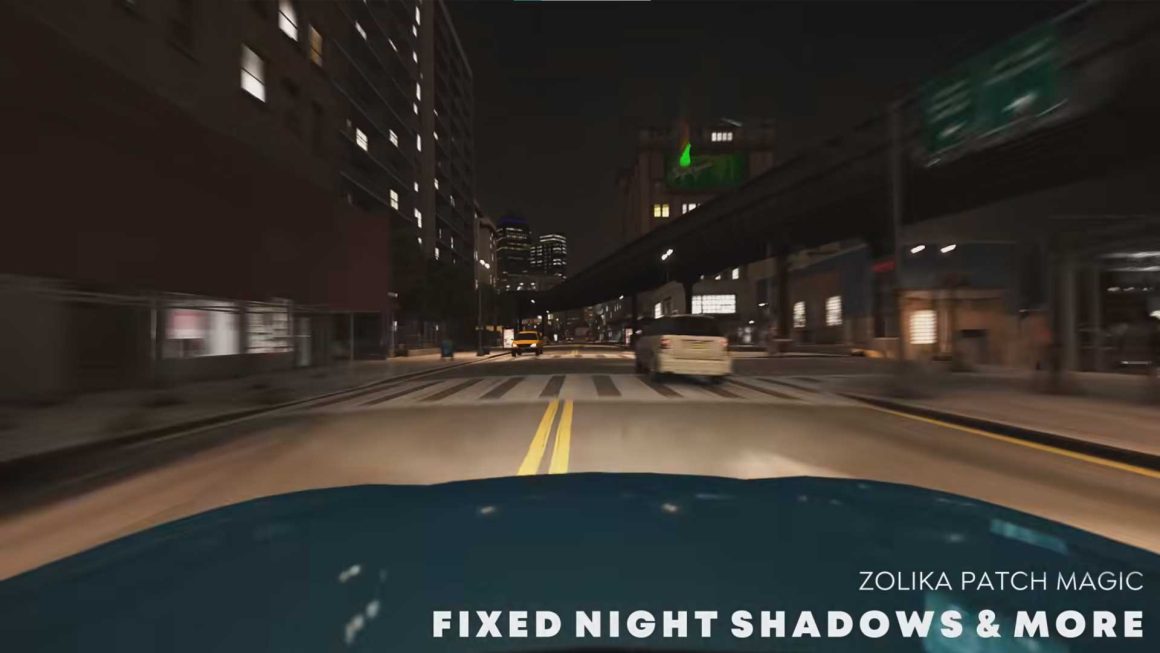 I'd be remiss not to start with possibly the most famous graphics overhaul mod for Grand Theft Auto, particularly as it's often employed alongside other mods later down this list.
Hayssam Keilany's iCEnhancer brings a collection of dramatic graphics improvements to the game, resulting in a product which looks like it could have even been released today.
3. GTA IV For Extremely Low-End PCs by Cody5699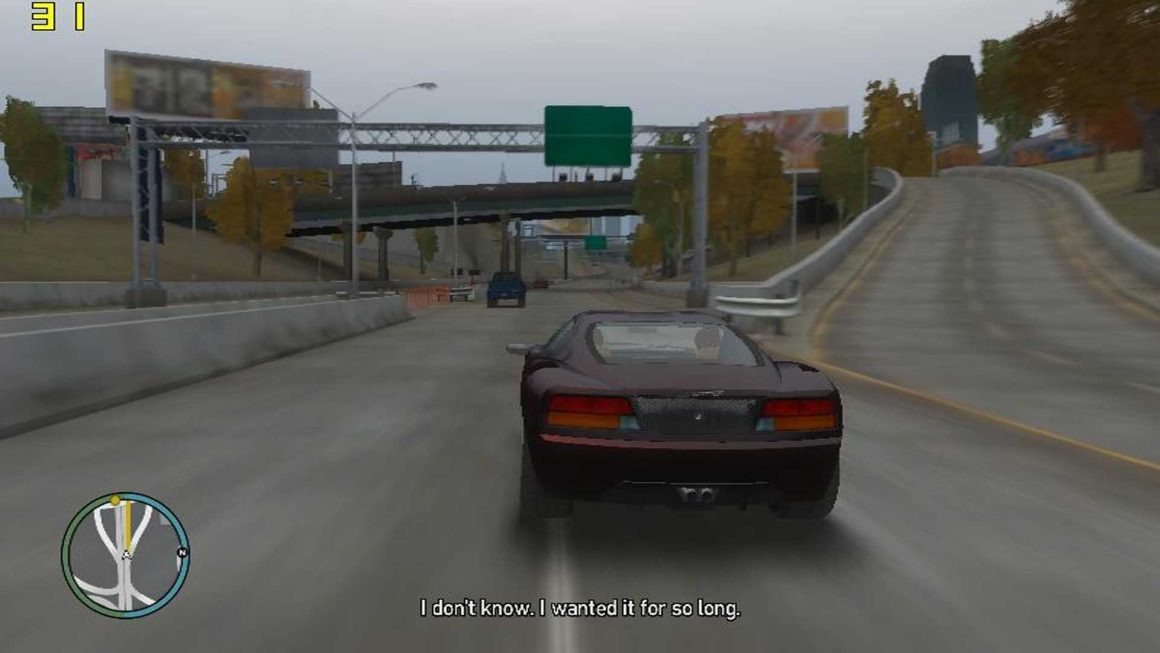 Even though GTA IV's release date was thirteen years ago, there may still be some who are struggling with lower spec compatibility, especially when they are also trying to run some of the more expansive mods later in this list.
To make GTA IV more friendly to low-end PCs, the modder disables many of the less essential graphical embellishments and minimises some features including secondary textures, lighting and effects. Be warned: to get noticeably variation in FPS, you'll need to sacrifice quite a lot of graphical fidelity. But this mod could make GTA IV run on basically anything.
4. GTA IV: San Andreas by Blaster_nl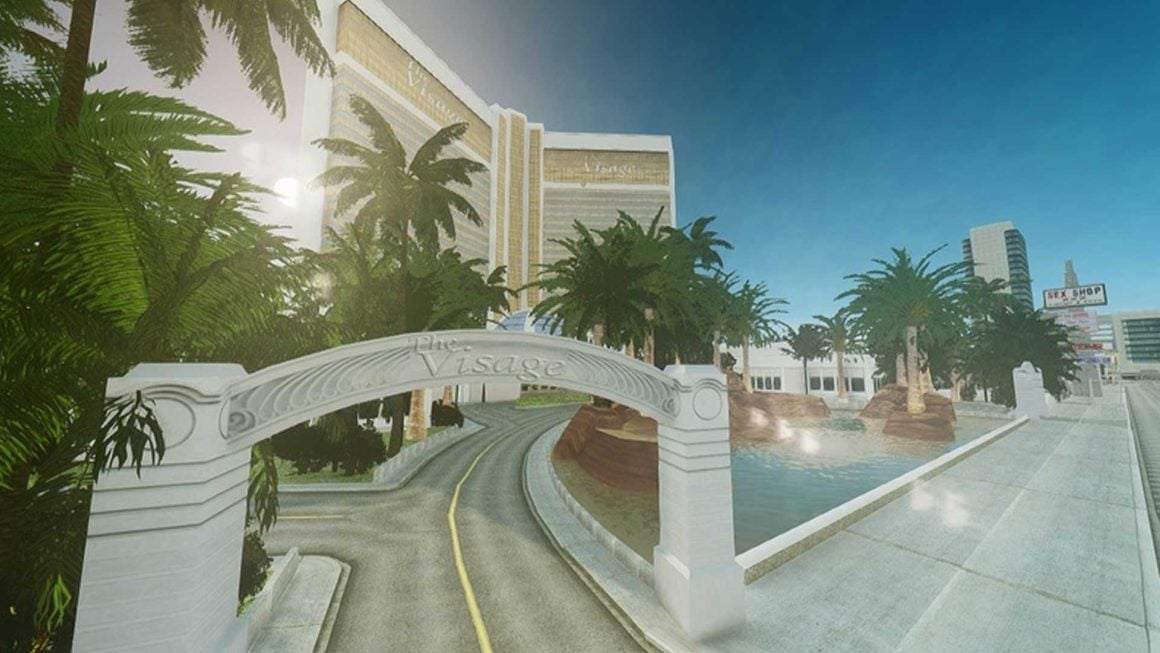 If you're looking for a touch of nostalgia to spice up GTA 4, why not take a trip back to San Andreas in 2008's glorious SD?
Blaster_nl's GTA IV: San Andreas does pretty much what it says on the tin: imports the map, some vehicles, weapons and the main character from the PS2 classic GTA: San Andreas into IV's RAGE engine. Blaster hasn't gotten around to finishing it, so don't expect the story elements, but it's pretty cool anyway!
5. LCPD First Response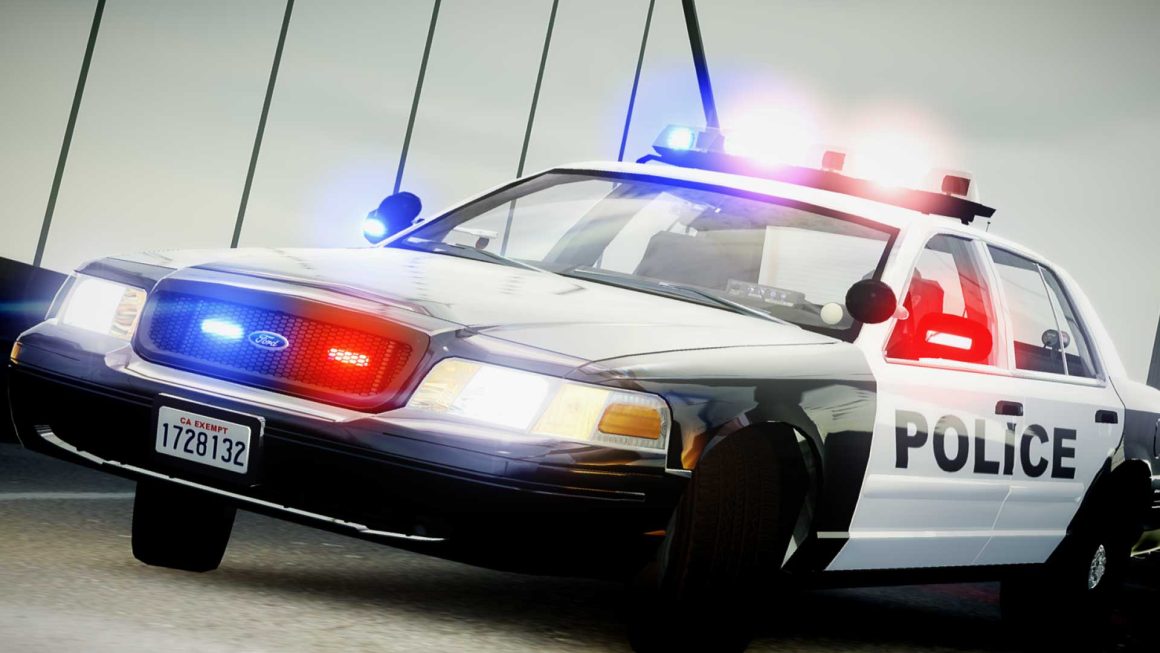 Described as the "original police modification", LCPD First Response basically puts the entire game on its head, allowing you to play not as a mastermind criminal but as a Liberty City police officer.
The game also makes police-criminal interactions far more engaging, especially by introducing realistic reporting, identification, and arrest system. Police officers will also be more dynamic, interacting with (and arresting) peds far more often than in the base game.
6. Excellent ENB Graphics by AP84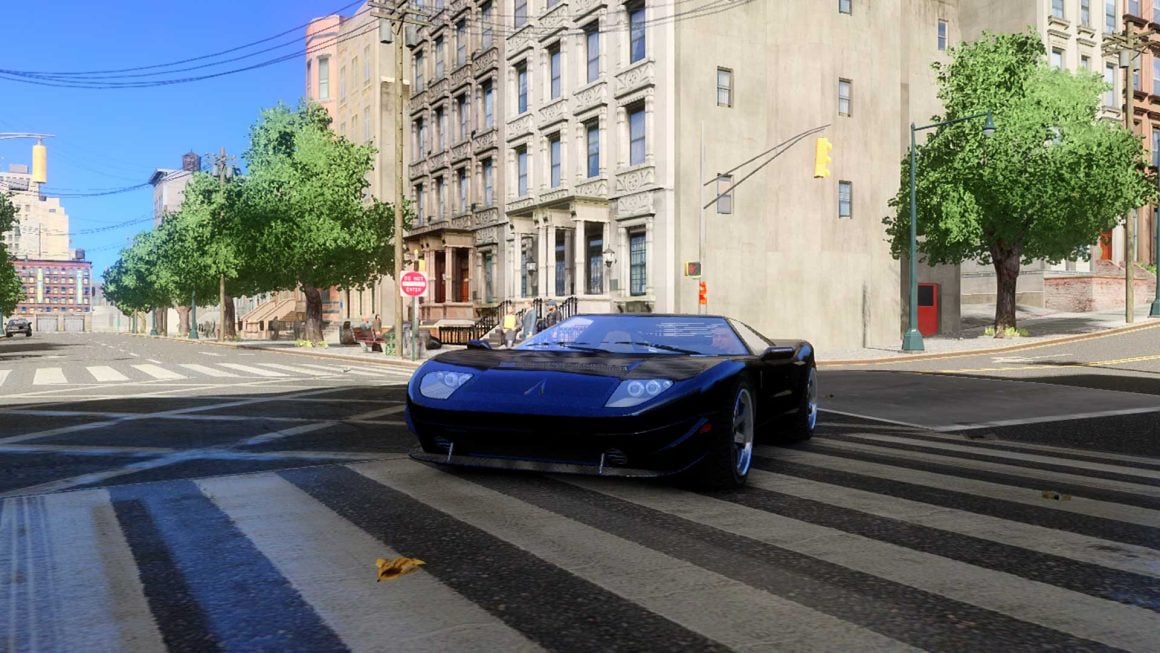 AP84's Excellent ENB Graphics is quite a recent addition to the catalogue of mods hoping to spruce up the game.
But unlike others ENB presets, AP84's improves textures across the board while also giving Liberty City a joyful sheen – needed now, more than ever.
7. Snow Mod by Jumbo0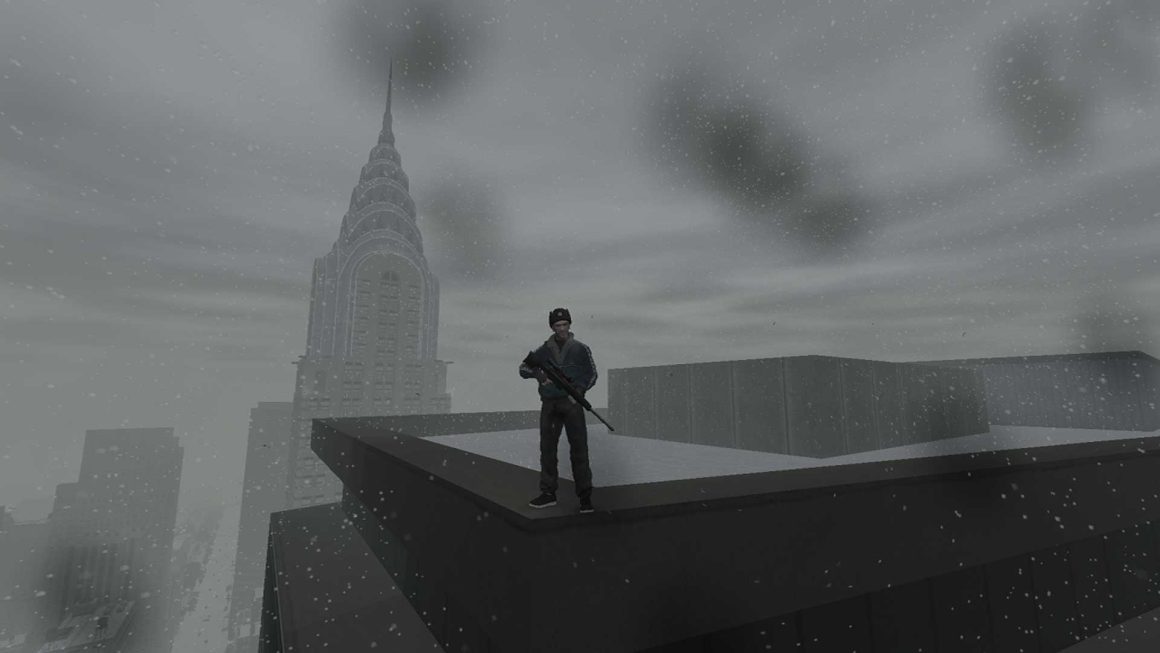 The Festive Season may have just ended, but it can always be Christmas in Liberty thanks in large part of jumbo0's GTA IV Snow Mod. The mod covers roads, trees and parks with a blanked of fluffy white snow, which the modder describes as "making Liberty City into a Winter Wonderland." It'll be just like New York City in December!
It's a simple cosmetic change that makes a huge difference on the ground… literally. If you're looking for something to switch things up, the Snow Mod may be worth a try.
8. Jetpack Mod by JulioNIB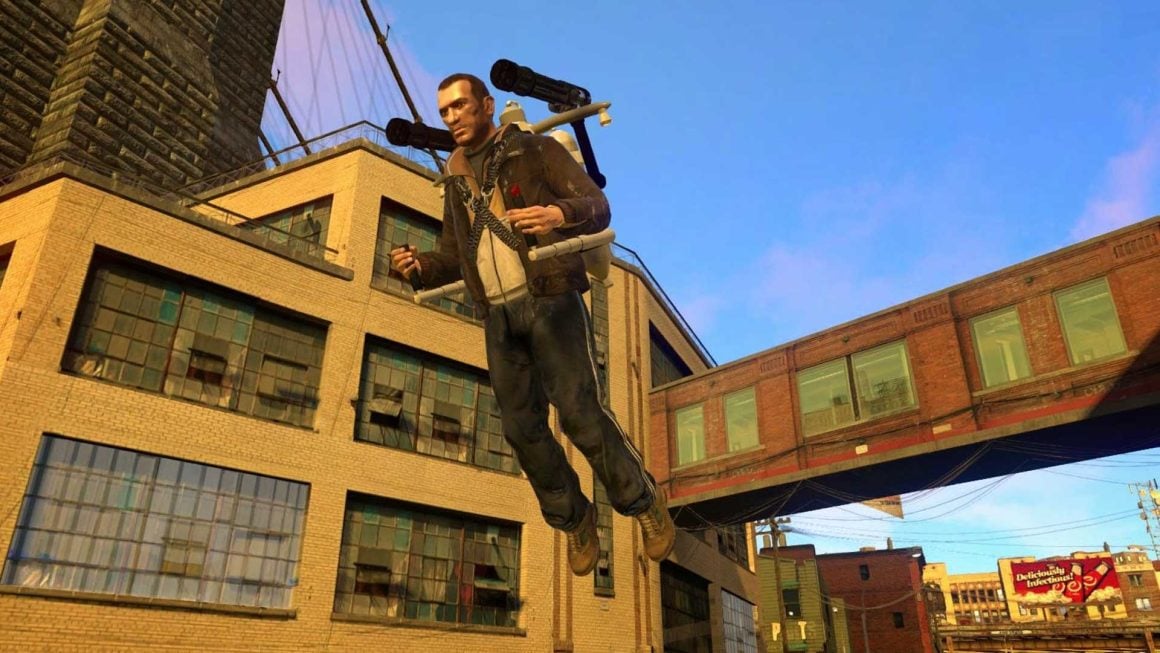 The Shark-o-Matic Gun mod may have been JulioNIB's first mod, but Jetpack Mod is probably his best. Inspired by the end of the movie Kick Ass, the GTA IV Jetpack is armed with two massive mini-guns, meaning it's an absolute game changer for dealing with the police.
But you can also fire guns while using the jetpack and spawn NPCs in jetpacks. I can confirm this leads to some pretty insane shootouts in the skies above Liberty City.
9. Dual Wielding by JulioNIB & Ac.Amir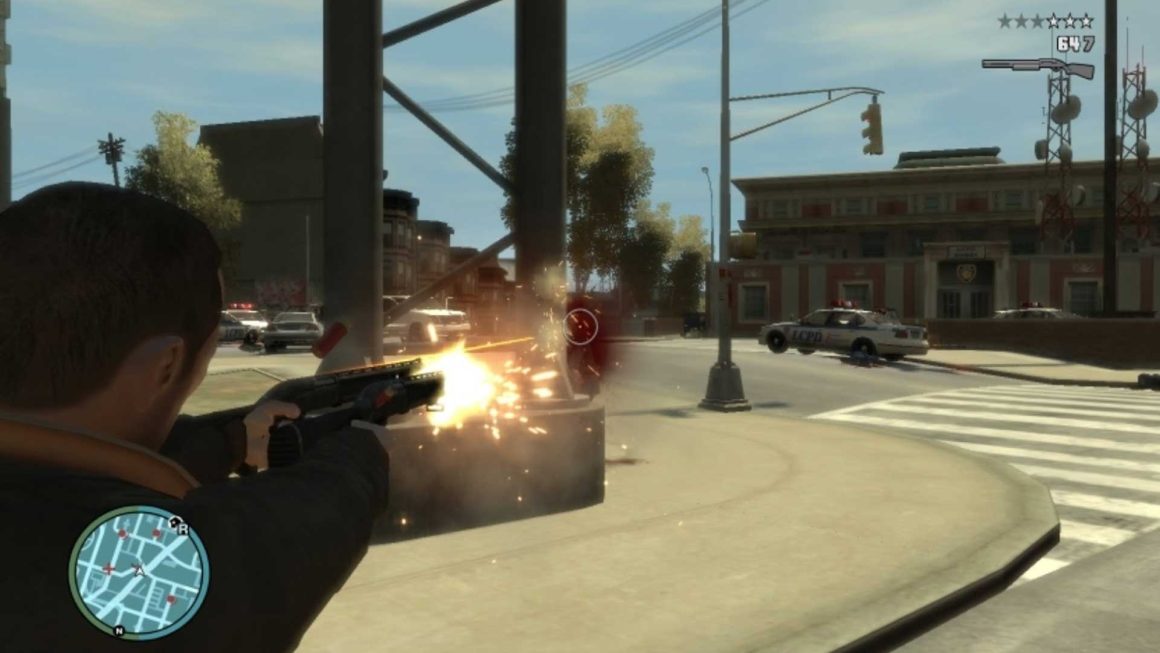 By editing scripting, JulioNIB & Ac.Amir created a mod which allows players to dual wield a number of hand-held weapons in game.
That means you can wield a Double Glock, Two Sawed-Off Shotguns and even dual Golden Uzis. It's not a massive change by any means, but it'll spice up your gameplay if you're looking to bolster your weapons arsenal.
10. Better Car Handling by roy200013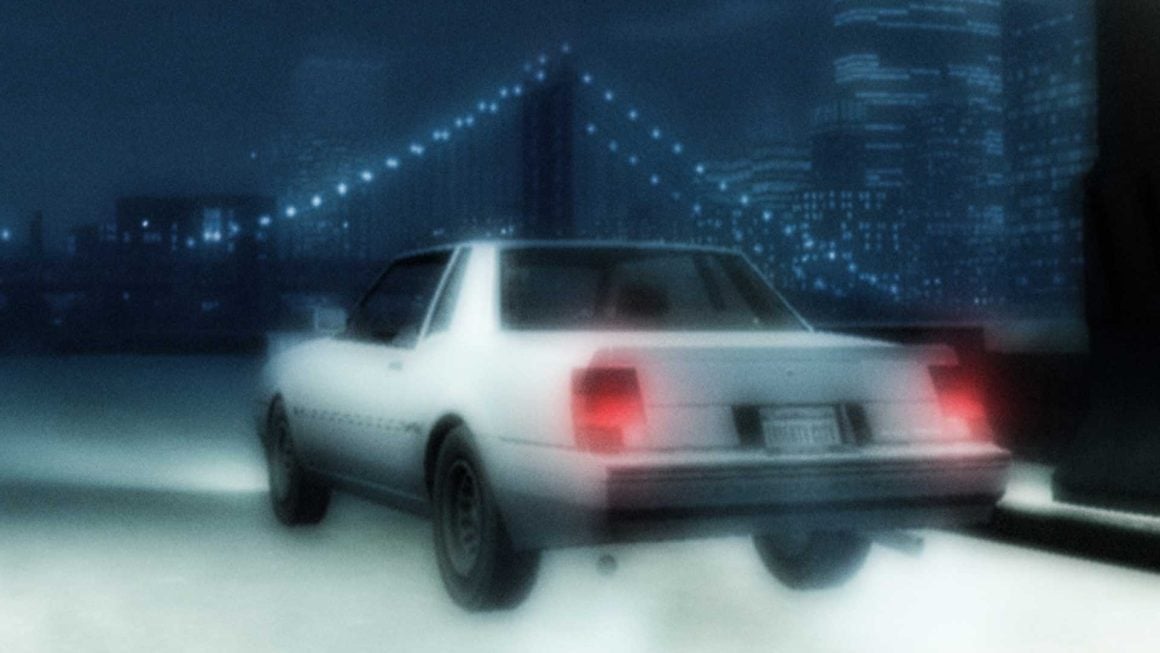 If you've played GTA IV as much as I have, you'll be used to how unwieldy some of the game's vehicles can be. roy200013's Better Car Handling isn't an overhaul by any stretch of the imagination, but it does made one significant change: "this mod decreases the 'slidey-ness' of all vehicles."
11. GRIM's Weapon Pack by GRIM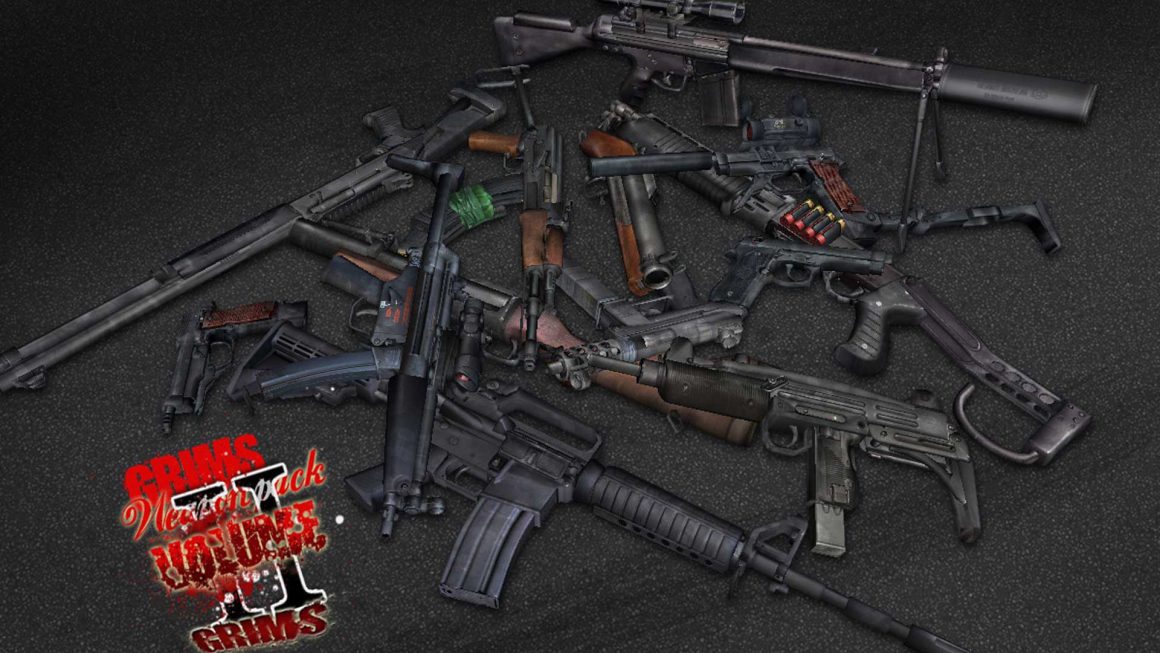 GRIM first made a name for himself with his weapons mod collection for San Andreas, but he has also released a version for GTA IV that adds a bunch of new custom weapons to the game. If you're looking for a simple mod to pick up in order to boost your arsenal, GRIM would be a good place to start.
12. GTA IV Beautification Project – Graphics Overhaul by MayheM7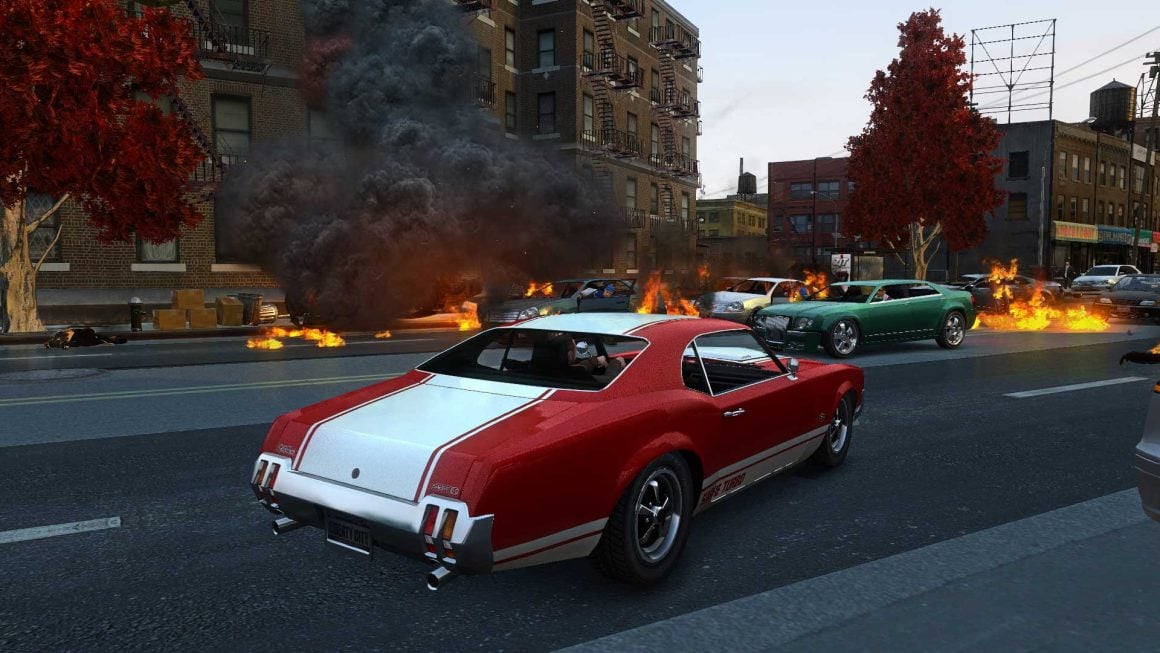 The GTA 4 Beautification Project is a graphics overhaul mod that is compatible with both the vanilla game and DLC. It is one of the best ways to fundamentally transform the way the game looks, changing lighting and the ways certain objects are rendered among others.
13. Realism Project Mod Pack for GTA IV by KCPRR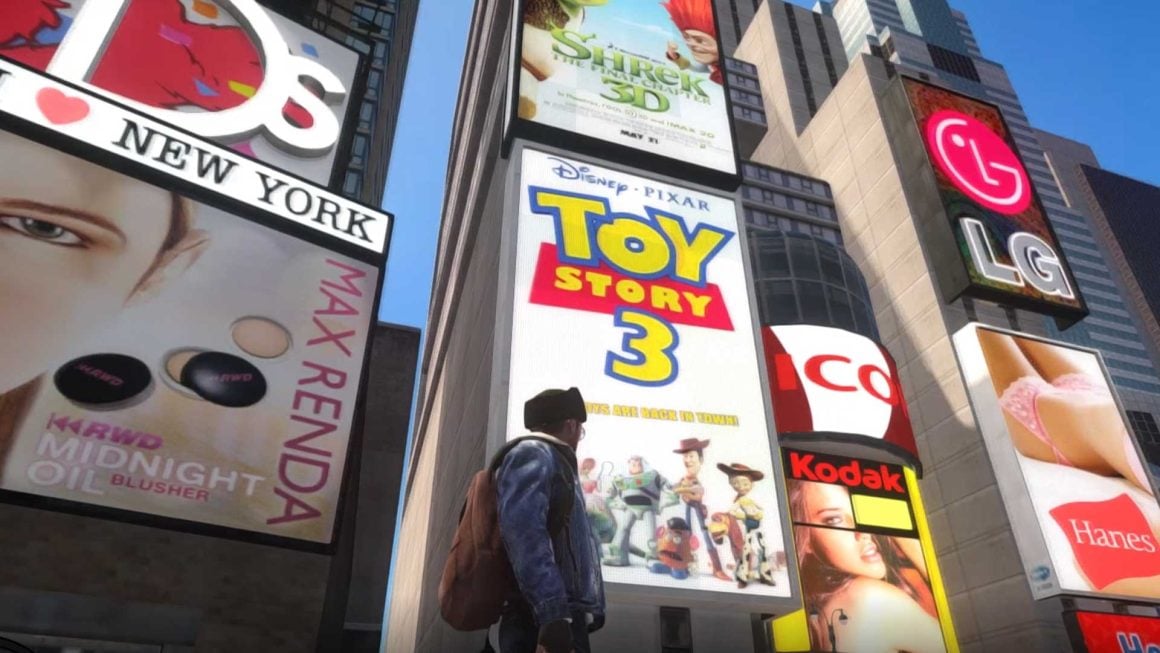 But maybe you're not looking for just a better looking game. Maybe you're looking to turn GTA IV, a game that is more than ten years old, into something that looks… realistic.
If I've just described you, you need to check out the Realism Mod Pack, a collection of mods and adjustments curated by KCPRR through more than five hundred hours of trial and error. It's incredible how much these disparate mods in combination can do.
And, it's like a two in one: you get these mods handed to you along with the wisdom of a gamer who has spent just under 21 days of their life modding.
14. HQ GTA V Weapon Pack V2 by DK22Pac & Inettak Neong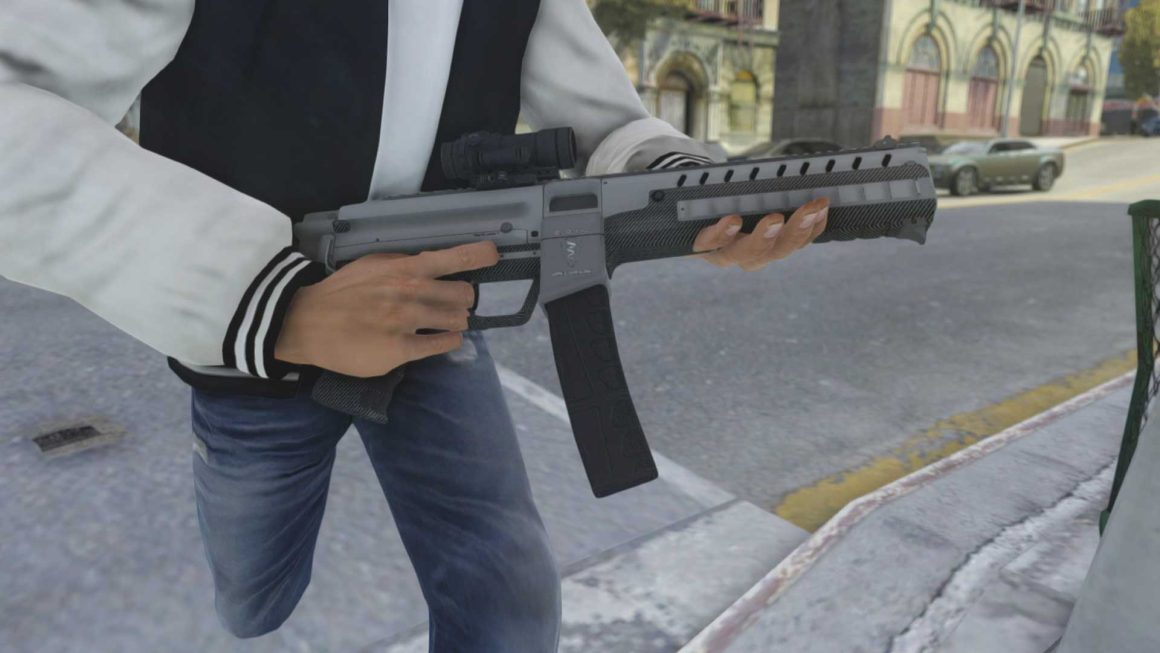 Inettak Neong & DK22Pac's HQ GTA 5 Weapon Pack does what it says on the tin: it adds a bunch of weapons from Grand Theft Auto 5, including the Micro SMG, Sniper Rifle, Assault Shotgun, Combat Mini-Gun and Sticky Bomb.
You can even get your hands on the Micro SMG with the Yusuf Amir Luxury Finish mod. If that doesn't convince you to download, I don't know what will…
15. Liberty City Customs (Autobody Shop Mod) by XxproxXgammer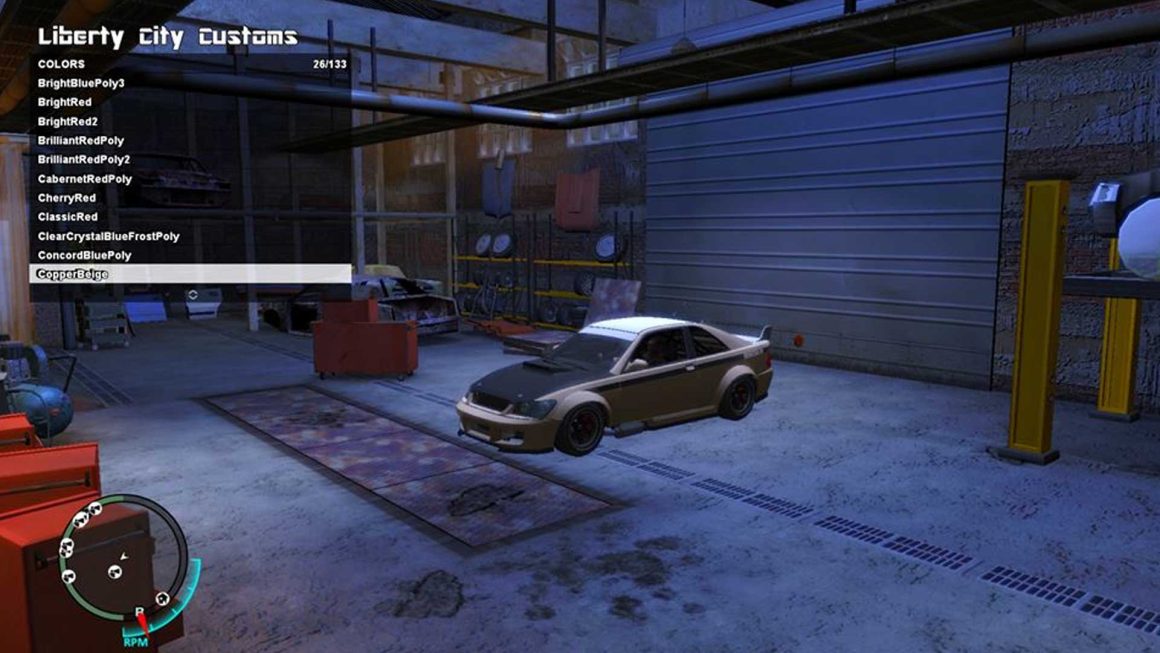 XxproxXgammer's Liberty City Customs takes something I absolutely loved – the car customisation features of GTA San Andreas and V – and implants it directly into GTA IV.
The mod adds the titular car shop to Liberty City, which is present at multiple points on the map. While you're there, you can change the paint colour, improve the brakes and add neon lights. Sweet!
16. Zombie Apocalypse by jc0001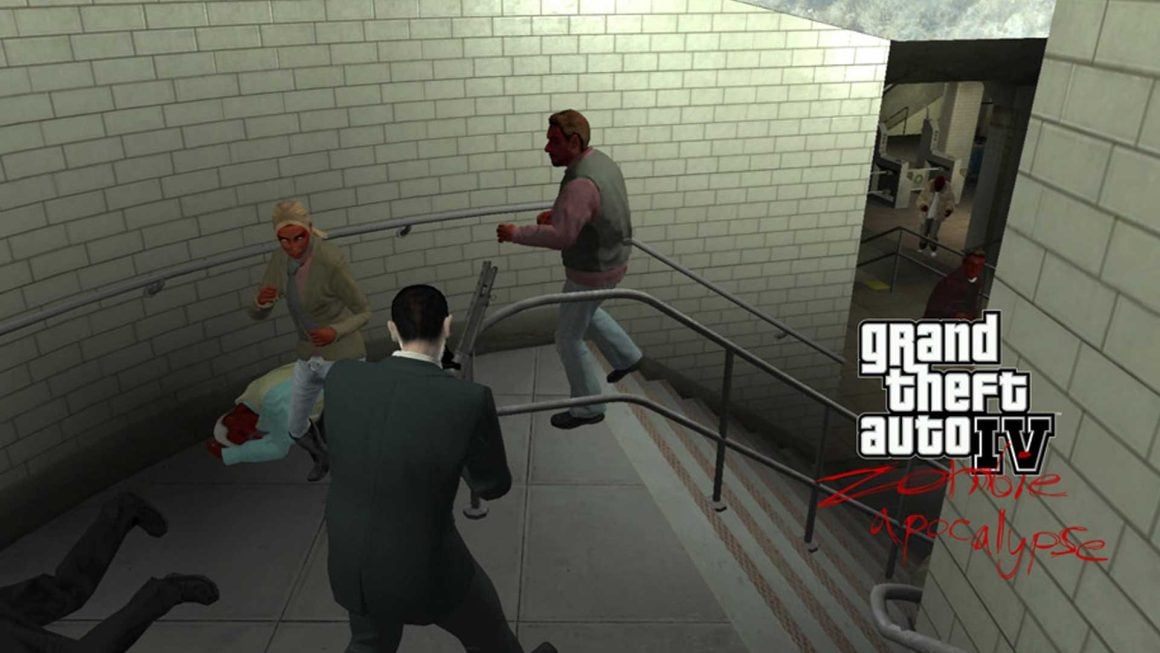 This is a big one, that has even gotten recognition from Rockstar themselves. Created using the ICEnhancer toolkit, jc0001's Zombie Invasion mod turns GTA IV into a post-apocalyptic nightmare.
Every poor citizen you'd ordinarily have free rein over is now a bloodthirsty monster, and it is up to one Nico Bellic to save the day. I'm telling you, no list of GTA IV mods could be complete without this one.
17. Spider-Man IV by Bob Lester & JulioNIB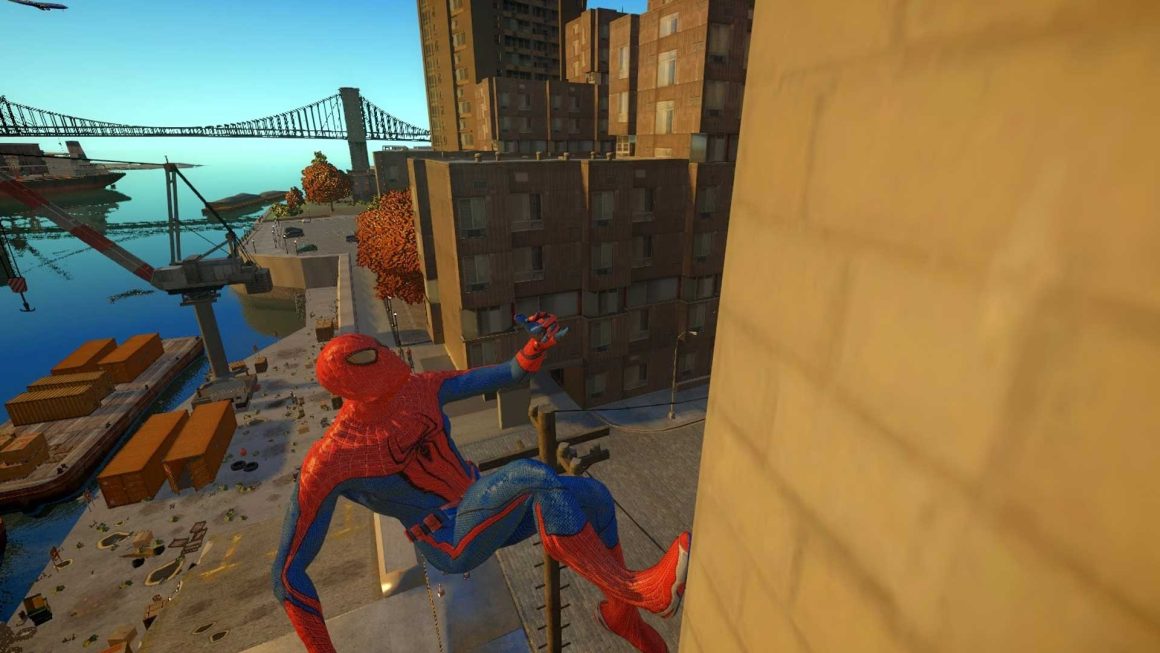 I liked Spider-man I, II, and I kind of liked Spider-Man 3 too. Arguably, the best thing about that trilogy was the classic games that came from them.
Now, if you're ever in the mood for a bit of nostalgia, the Spider-Man IV mod lets you swing around Liberty City with the aid of some pretty awesome looking fan-made modelling. It even adds a couple of Spider-Man's most famous combat tools, including a Spider-Sense. No more getting pushed around by the LCPD!