Battle royale games acquired a strong presence in the gaming community back in 2017 when Fortnite, the most popular game at the time, was released. These types of games revolve around the idea of 100 players being spawned on the map with a circle enclosing on them steadily. The winner is the last one standing.
It's a very interesting concept when you think about it and these games are notorious for being incredibly fun and intense, especially in the later stages when the circle finally gets too cramped. This is why we've created this list of the best battle royale games available to you right now!
All of these games are multiplayer, which can get tedious after you've invested a lot of time into playing them. So, if you want a nice experience with not many other people involved, take a look at the best RPG games on the market! Most of these games provide a singular adventure where you can be alone with the character you made, ideal for lone wolf players.
The best battle royale games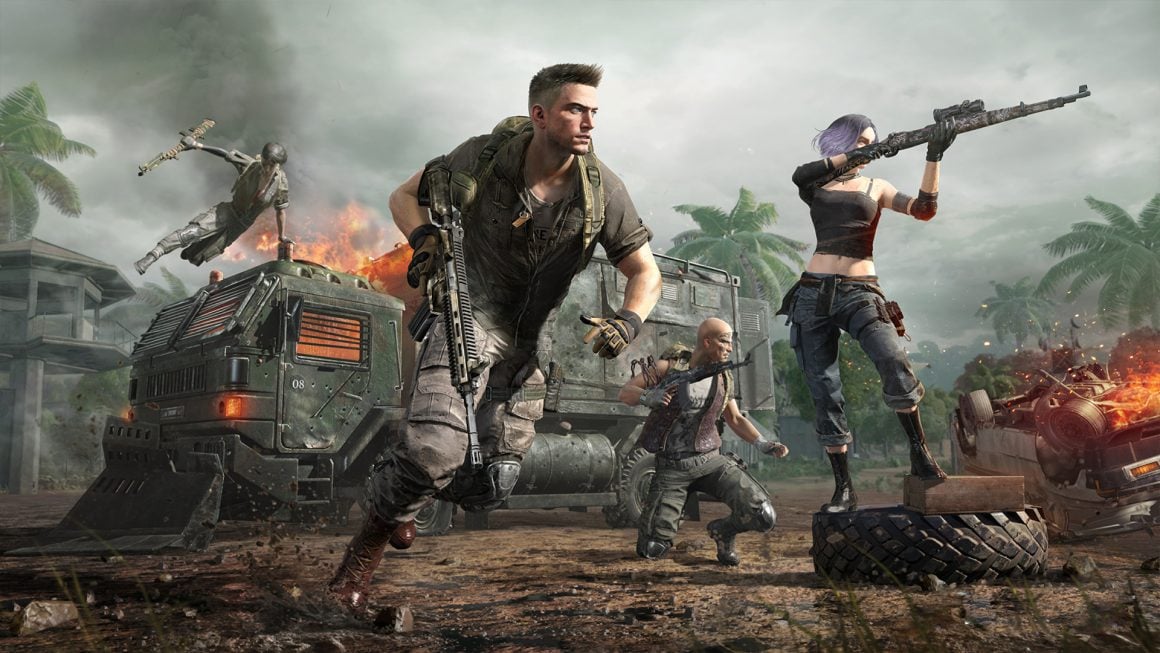 PlayerUnknown's Battlegrounds
PlayerUnknown's Battlegrounds, or, simply known as PUBG, is one of the best battle royale games available to us now. In this game, the map is massive and contains a lot of things you can use to your advantage, such as weapons, armor, and even vehicles! Due to the scale of the map, there is a lot of ground to cover if the circle doesn't happen to agree with your location, running the risk of dying while trying to get there. However, this is where the game shines since the tactical nature of many players is revealed as they're traversing the map. A player with a keen eye for detail will spot the enemy and come up with a strategy for dealing with them efficiently. There is a reason this game is so popular, and you should try it if you're interested!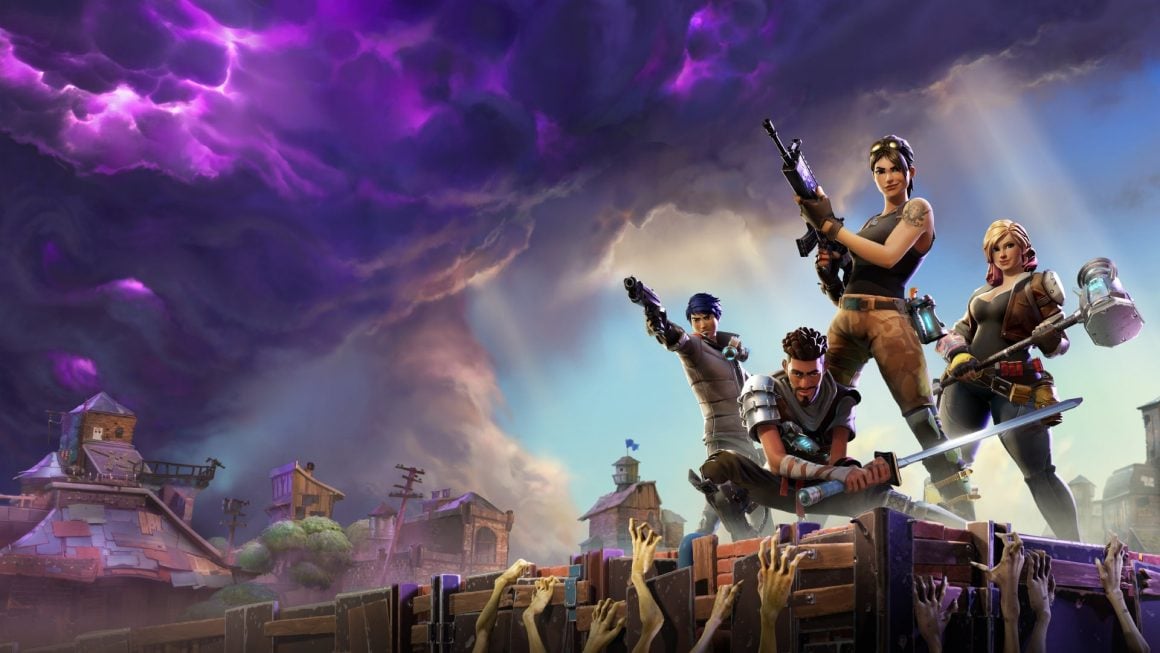 Fortnite
With its global popularity and massive media presence, Fortnite is one of the most successful and best battle royale games ever made. It has a much more animated and goofy aesthetic than other battle royale games, but that just adds to the appeal of it, especially for kids, the game's target demographic. The game has an interesting building mechanic where you can gather resources like wood, stone, and metal to create platforms and walls in the blink of an eye. The strategic advantage of this is obvious and adds another level of complexity, as well as a new mechanic for fans of the genre to master. Aside from the game mode where you're pitched against other players, Fortnite has another mode called Save the World, where you have to cooperate with other players in a post-apocalyptic environment, completing missions. If you've been living under a rock and haven't heard of this, jump in!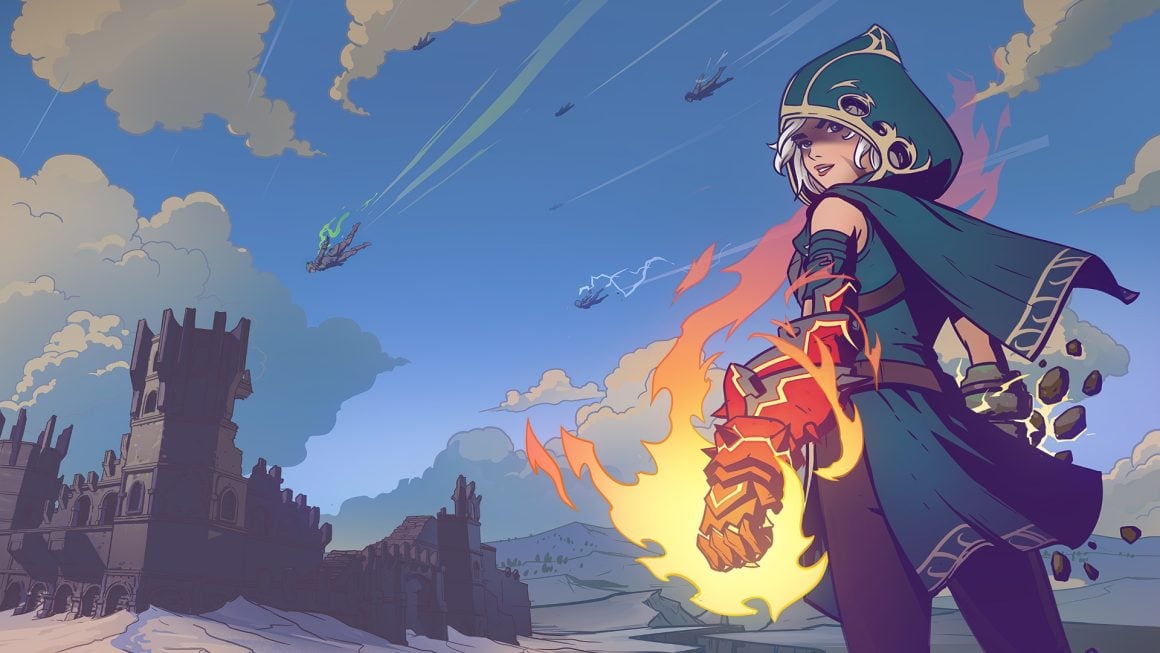 Spellbreak
Most of the games on this list have a strong emphasis on gun combat accompanied by all of the other features of standard warfare. However, in Spellbreak, the players use magic to fight each other until one of them is left standing. Despite this, you can easily consider Spellbreak to be one of the best battle royale games you can sink hundreds of hours in. You start with a gauntlet that has a specific magic type tied to it. You can also collect other types of magic as you're traversing the map, allowing you to make combinations and lob deadly spells at your enemies. The general feel of the combat is high-paced, with a very prominent need to hit your skill shots properly. As you play, your skill will improve, allowing you to utilize all of the spells available to you in creative and flashy ways.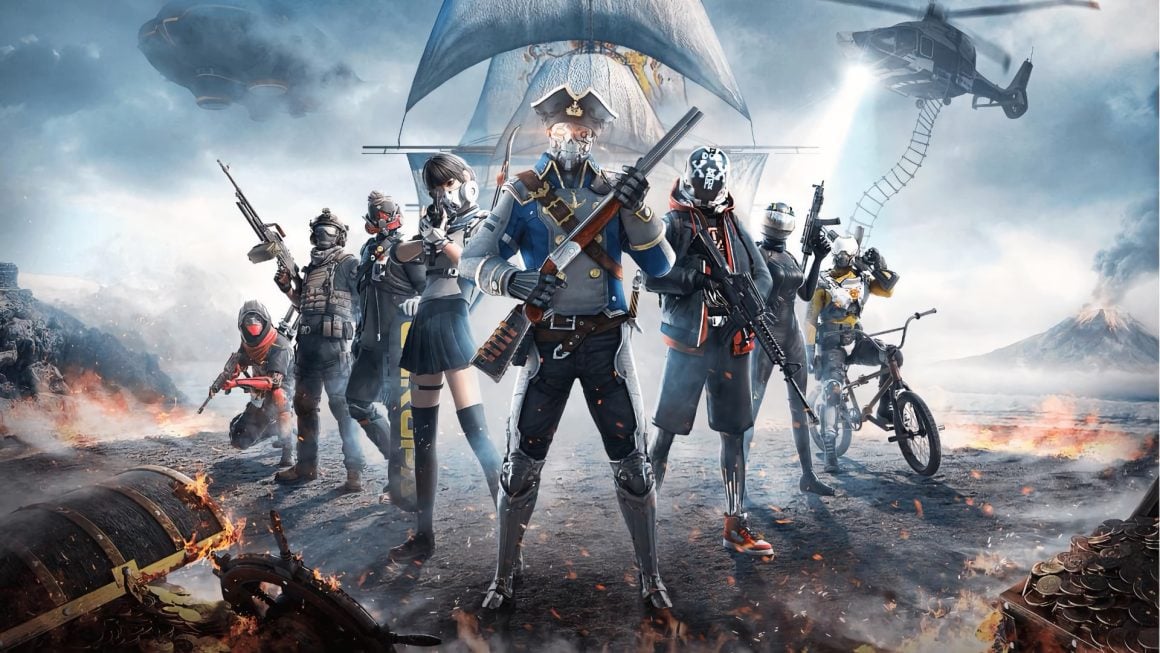 Ring of Elysium
This game has a very distinct nature of following a narrative in its gameplay, where players are put into various scenarios depending on where the main story of the game is at the moment. For example, players who have played since Season 1 will have experienced a specific map that leads to the death of some players, and Season 2 would just continue off of that cohesively and fluidly. The gameplay is very action-packed, with a lot of things happening on the screen at once, so players who want to embark on a riveting journey will find that it is extremely fun and satisfying. This is definitely one of the best battle royale games you can play at the moment.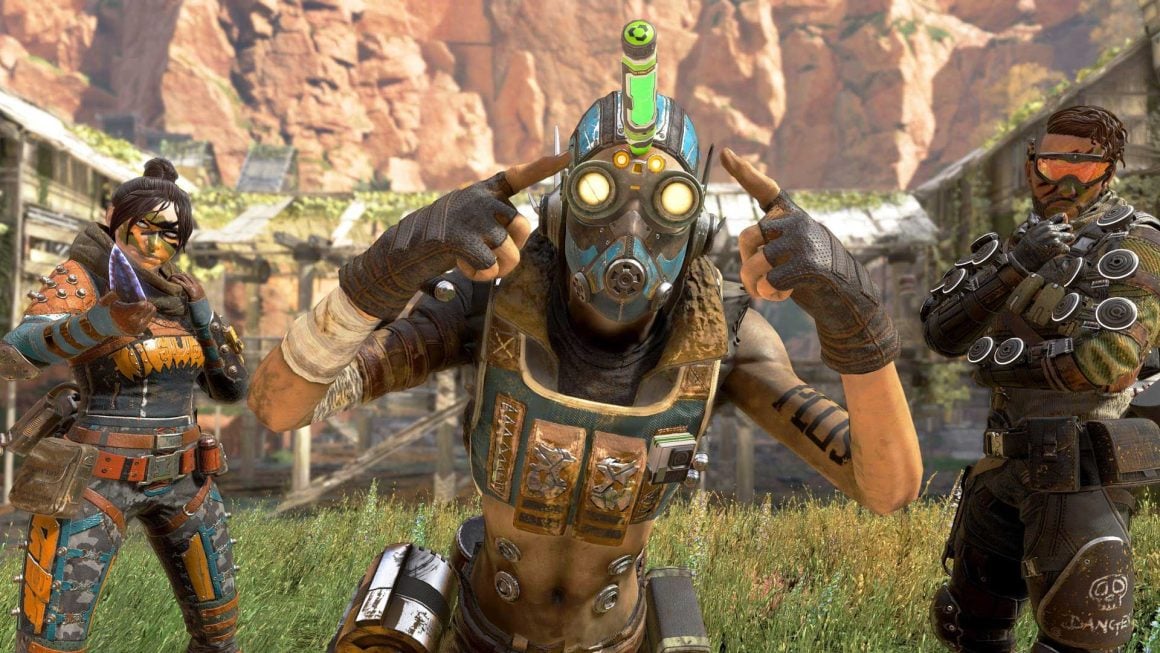 Apex Legends
Apex Legends is another game that has taken the world by storm because of its very interesting theme and gameplay thematic of choosing other players to join your squad as you dive down to a complex map riddled with objectives, weapons, loot, and most importantly, other players to shoot. Too much complexity is not a good thing, but Apex has just enough to the point of becoming one of the best battle royale games available. Each character you select has its specific abilities and benefits that they bring to the table such as shields, damage boosts, and much more. There are a lot of strategies involved when playing this game since the complexity of the abilities you have put you on a different level compared to a normal human, at least in terms of combat ability. Once you get the hang of how things work, you'll notice that there is a lot of things to learn and perfect, if you want to get the upper hand on your opponents.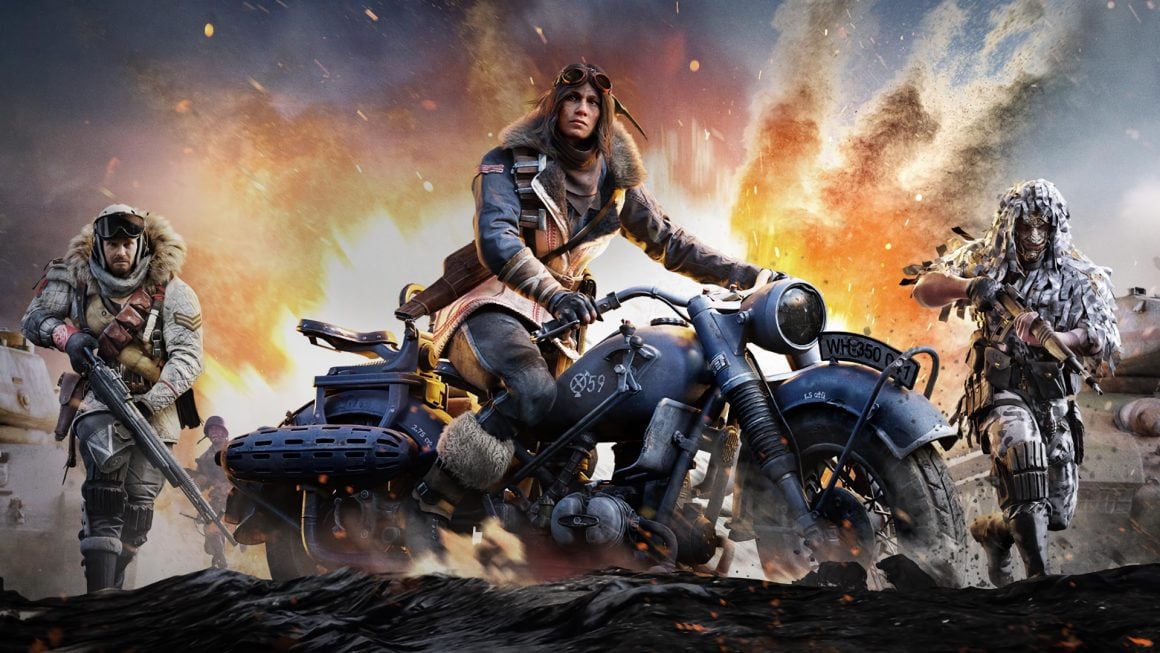 Call of Duty: Warzone
In 2020, Activision made a huge move when they released a fantastic battle royale game with all of the charms and facets of classic Call of Duty games. This game, however, has a slightly higher scale compared to other battle royale games, since you can have up to 150 players on the map at a time, 200 for special events. It still works in the same way as other games — you shoot people and stay alive long enough to be the last one standing. Even if you do die, you still have a chance of getting back into the heat of the action. When players die, they are sent to the Gulag, where 2 players compete in a 1v1 to see who gets to go back to the battlefield. This adds some extra complexity and an interesting twist on simply losing the game once you're dead, another reason why it's one of the best battle royale games.
Realm Royale
This is one of the best battle royale games that you play because you simply want to have fun without having to think strategically about everything all the time. Granted, there are some points in the game where you have to clutch it, but otherwise, it's a very fun experience that everyone should try at least once. Realm Royale plays in the same way as other battle royales, with the exception of having a Forge somewhere on the map, where players can improve their items. This will naturally lead to a lot of players wanting to use the Forge at once, leading to bloodbaths at its location. Another interesting feature is the way downing is handled in the game. Instead of crawling on your hands and knees looking for a safe spot, you instead get turned into a chicken running around to find a safe spot! If you stay alive long enough you will get revived, and one way to make sure you do is to avoid getting downed again and utilizing your chicken talon slashes of doom on enemies that come too close.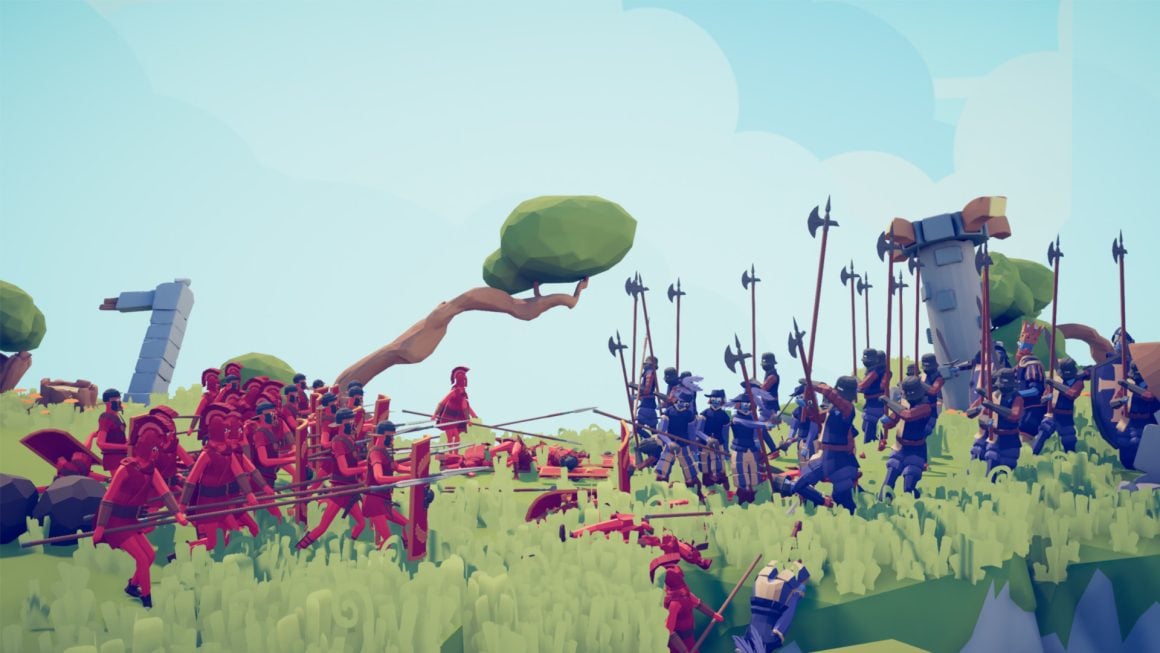 Totally Accurate Battlegrounds
Totally Accurate Battle Simulator is one of the best battle royale games where you can simulate epic battles using wacky models of soldiers and artillery. This game, Totally Accurate Battlegrounds takes the base model of the previous game and creates a battle royale experience where the only goal is to hit things and have fun. The game has its characteristic physics engine that will exaggerate the movements of players, making it look like they morph right in front of you. As you play the game long enough, you can easily adapt to the movement style and get better. The map has some weapons you can use to inflict damage on other players, so finding some is going to be very important whenever you're playing.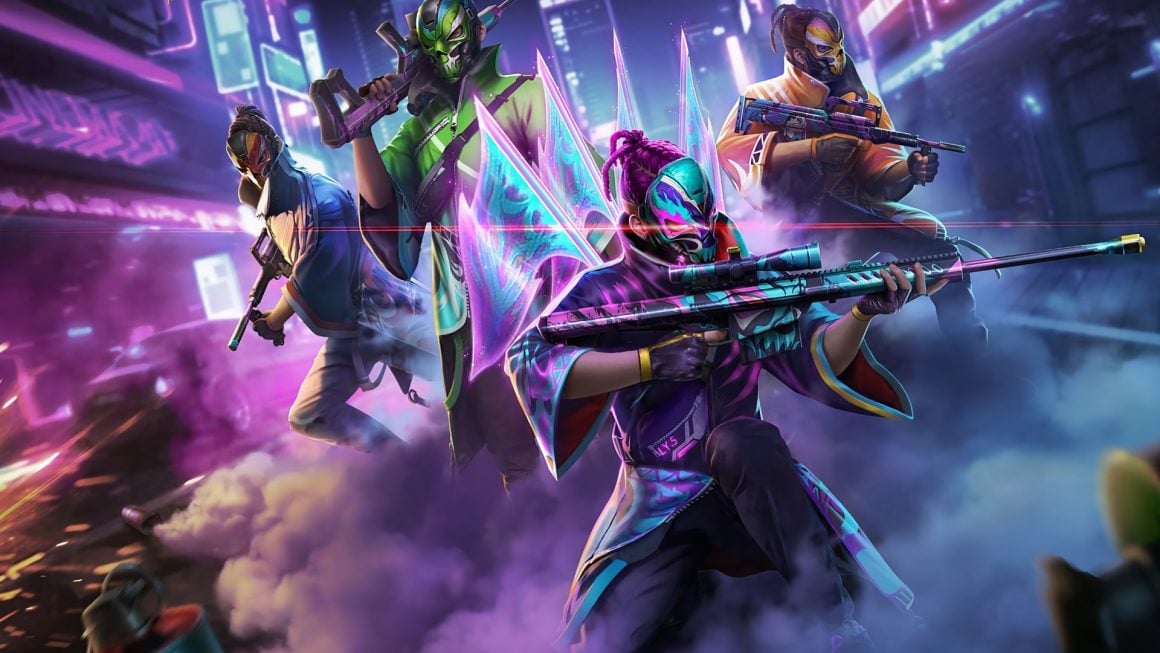 Garena Free Fire
Here we have a game that is very friendly for players who prefer mobile gaming and do not have a very capable phone to support high-end graphics. Garena Free Fire lets you parachute onto a map with 50 other players where you have to fight for royale supremacy. There is a wide range of weapons you can find on the map to help you in your goal of being the last one standing. These are all features of the best battle royale games packed into an enjoyable experience for mobile!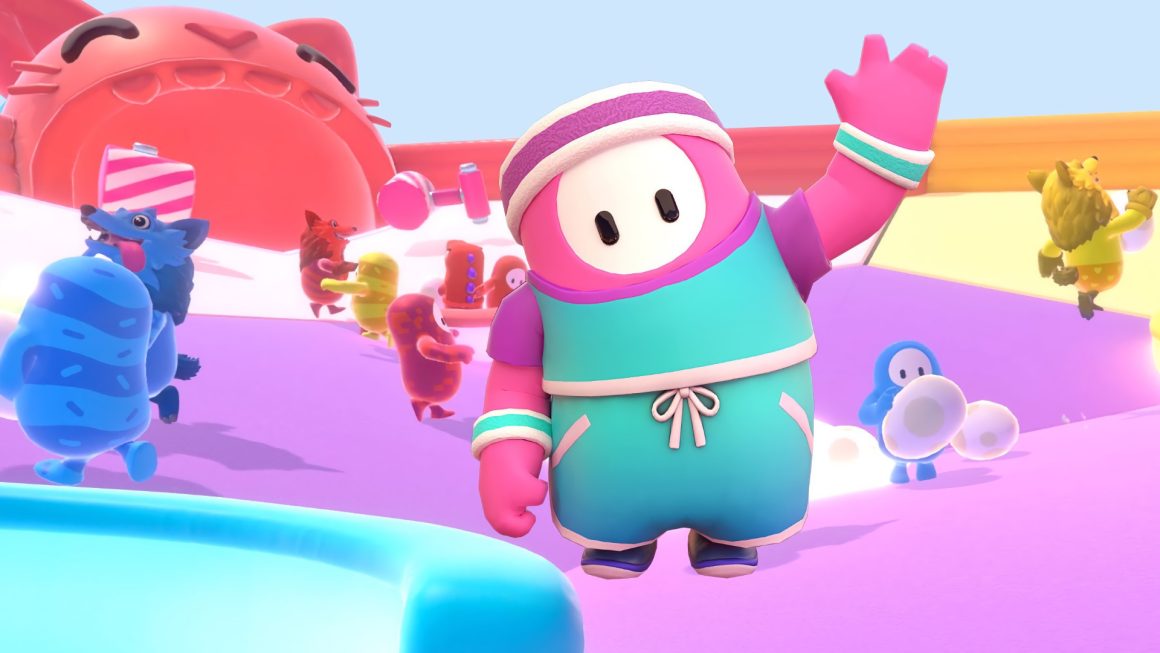 Fall Guys: Ultimate Knockout
Fall Guys: Ultimate Knockout is all about mini-games. Players take control of small, bean-looking characters that have a very limited range of motion so they look pretty goofy, but also cute, so that's a bonus. This game doesn't follow the serious, rigid combat of other shooting games we've mentioned so far, but applies the battle royale style of playing to a colorful and vibrant setting of running through various obstacle courses to see who has the most keyboard dexterity. The goal of this game, like any other of the best battle royale games, is to stay alive as long as possible. The game starts with a large number of players, and as more and more of them fail the course, the numbers thin out, and you're left with fewer and fewer players each round. This way, you consistently lose players all the time so it doesn't feel like a slogfest where you're waiting for everyone to fail eventually.
That would be all for the best battle royale games, we sincerely hope you've enjoyed it and have found something new to play with your friends. If you want more games from other genres, then you should take a look at some of our other popular articles like best .io games and best mobile multiplayer games!