While real-life trucking can be portrayed as a harsh and lonely job, truck simulation games give you a look into the world of truckers without all of the negative aspects, just the job in its most basic form. Of course, truck games are not always limited to strict rules and regulations but can be hectic and intense.
We're going to take a look at the best truck games available at the moment, to give you an idea of their quality, how they play, and why they're fun. Most of them follow the same system of deliveries and jobs, but others express some variety.
Once you finish reading this, you're either going to be hooked to the trucking lifestyle, or you're going to look for even more titles to fill your library. If the latter is the case, then check out our other articles like best free PC games and best gacha games!
The best truck games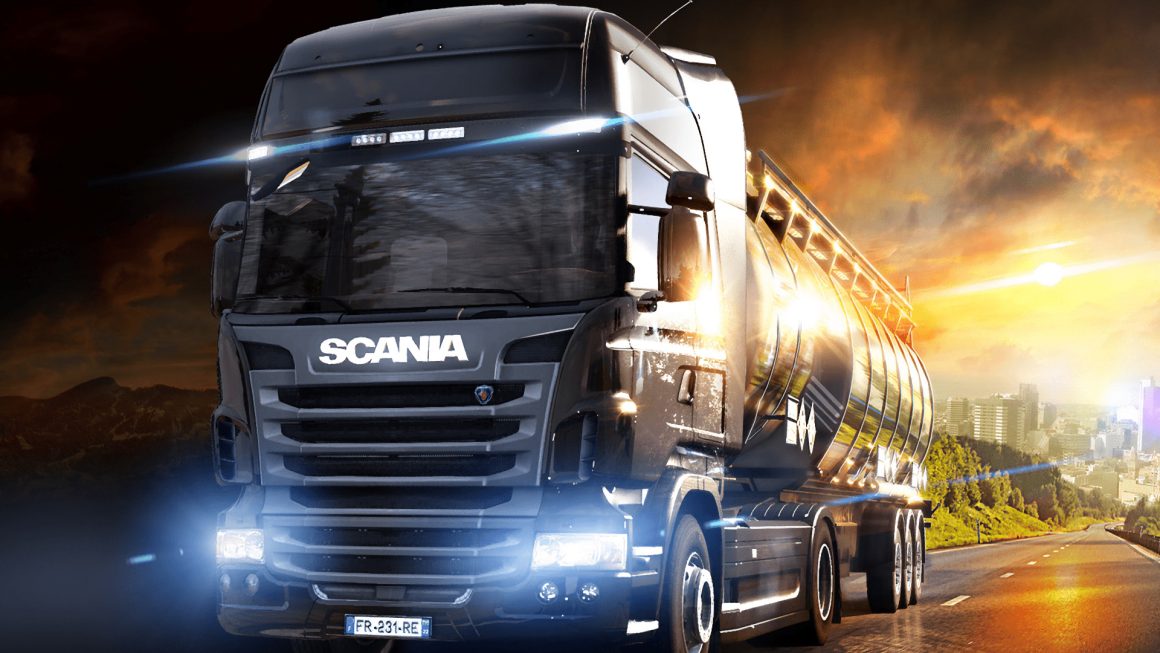 Euro Truck Simulator 2
Euro Truck Simulator 2 provides a complete experience where you can see what trucking looks like up close and personal, the ultimate goal of all the best truck games. The game is set on a very large map that has several cities strewn about it. The player can choose any city on the map as their starting location, where their headquarters will be situated. At first, you can only do quick jobs while employed in a truck company. These jobs are simple delivery jobs that you can do at no additional cost since the company takes care of fuel costs, maintenance, and any fines you might get. Once you get a decent amount of money, you can branch out and start your own trucking business where you take care of your own truck and any additional costs that might arise. Once you start playing you'll see how interesting the trucking business can get, and you can get an overview of what real truck drivers go through daily.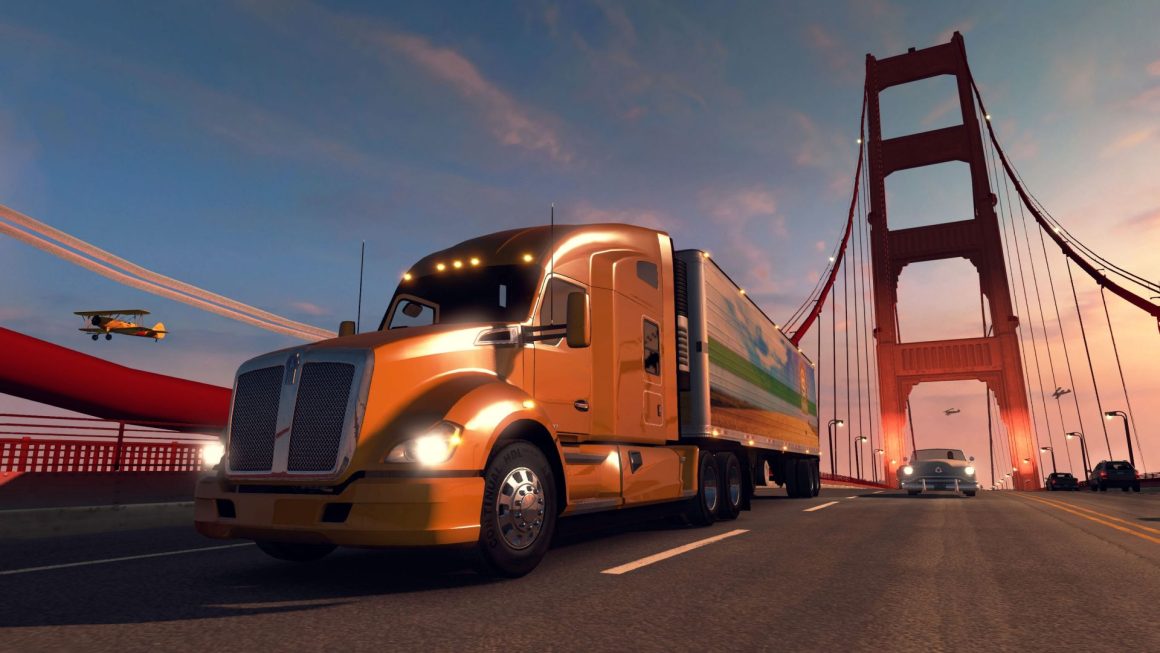 American Truck Simulator
This game places special emphasis on the power that is associated with authentic American trucks and the deliveries they make all the time. In American Truck Simulator, you get to experience the United States and everything they offer to the fullest because your missions will take you to every corner of America. Much like real-life truckers, you can transform your truck into your home by customizing it inside and out, changing the build, paint jobs, the cabin, and much more. Overall, it's one of the best truck games that takes a lot of inspiration from Euro Truck Simulator 2 in all the best ways!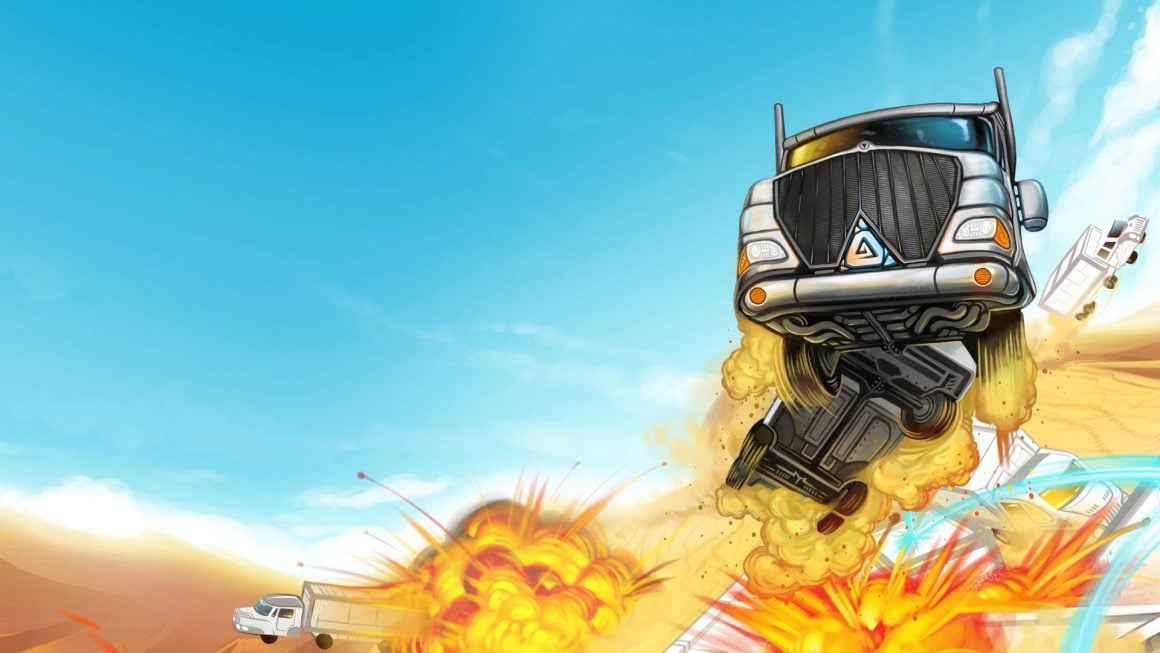 Clustertruck
Now it's time for a drastic shift in direction with an incredibly chaotic game that has an excellent premise while staying within the description of the best truck games. Clustertruck is actually a platformer where you have to jump on trucks as they make their way down a highway. You have to jump from one truck to another to make it to the end while they try their damndest to stop you from doing that by driving the way they usually would. Progressing through the game will give you the chance to unlock new items, such as a grappling hook and a time warp. While there is no defined goal in the game, you can always find a great time, no matter when you play.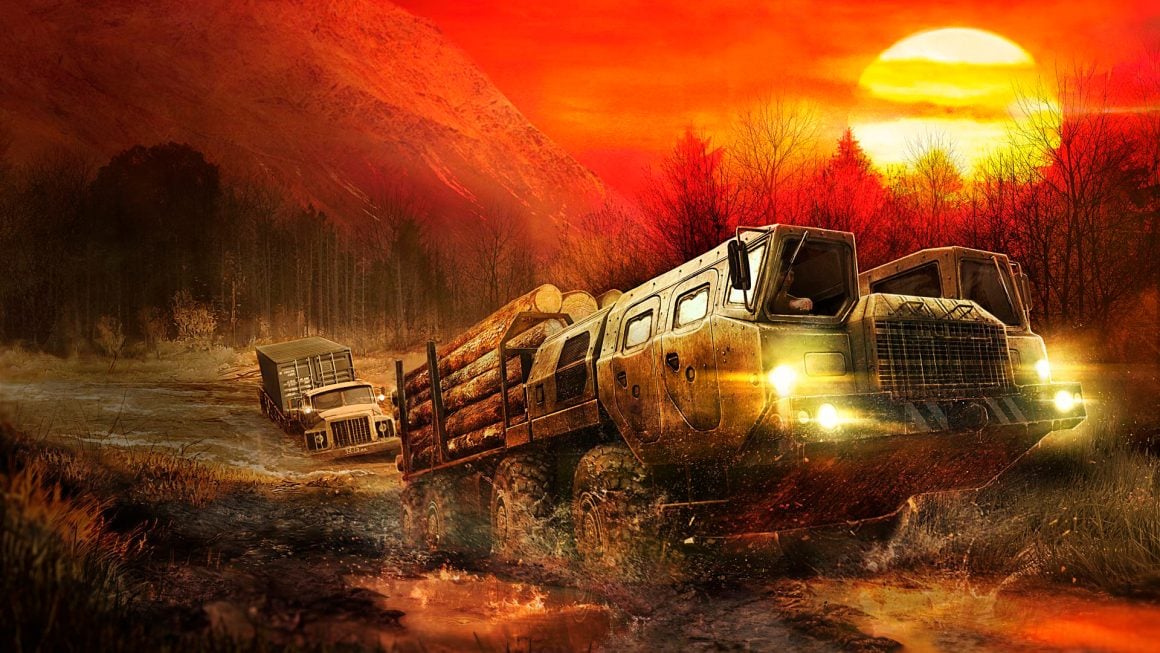 MudRunner
The whole point of MudRunner is to challenge the player by having them drive a rickety old Soviet vehicle through huge levels of mud-caked road. The roads are quite slippery, hard to drive through, and can easily cause you to damage your truck. Your cargo is primarily comprised of logs, and the way you navigate to your destination is relegated to a simple map and a compass. Depending on the mission, your goal might be to deliver the cargo without damaging your vehicle, which can be quite difficult to do in this terrain, but you have to try your best. As you can see, the premise of this game is quite imposing but well worth it as you get into the game, and you can see exactly why it's considered one of the best truck games.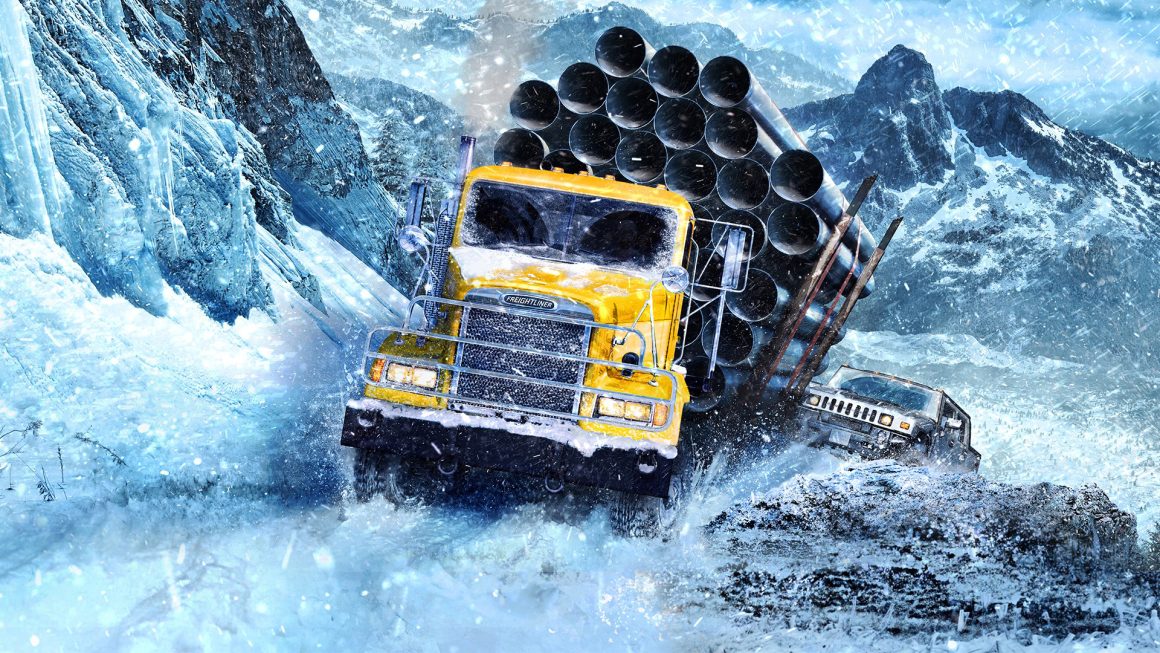 SnowRunner
SnowRunner is the sequel to MudRunner and brings an incredible amount of improvements to the table. The premise is the same as in MudRunner — drive powerful vehicles through a frozen, unforgiving wilderness to deliver your cargo in the most efficient way possible, avoiding losing your cargo and damaging the vehicle. What makes this game interesting is the wide variety of vehicles you can control, as well as the interesting level design that will give you new challenges every time you pass a level. If co-op is your thing, then you can also invite up to 3 friends to tackle the challenges together. A classic in the world of the best truck games!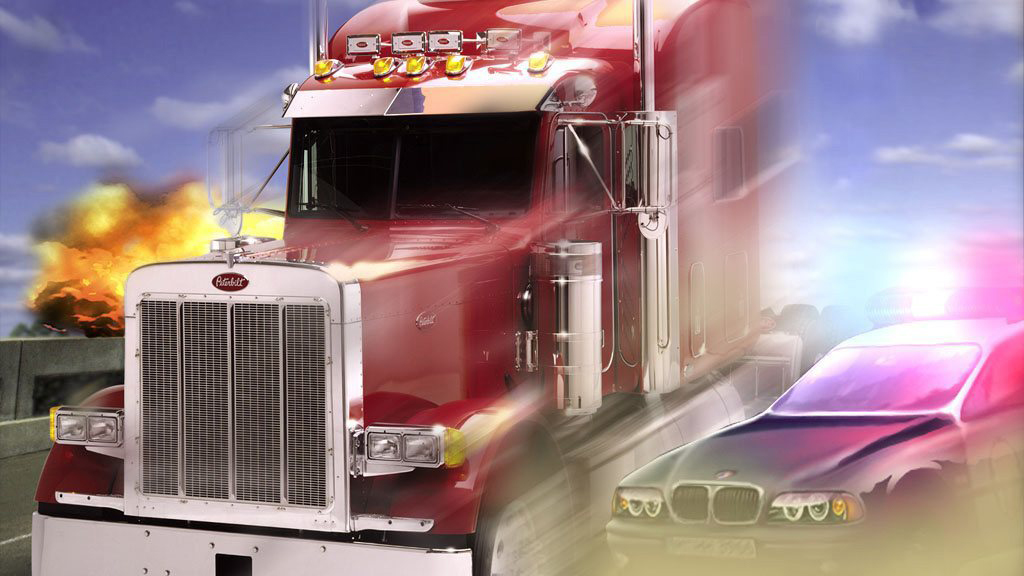 Hard Truck 2: King of the Road
Hard Truck 2 is all about the hustle, very similar to the life of truckers that all of the best truck games try to convey. Getting your delivery details and completing each one as quickly as possible is the most important aspect of the game. You have different rivals that you have to beat, but there are other hazards such as the mafia, for some reason, the police, as well as the usual problems you might encounter on the road like holes and other things. Even if it is a relatively old game, it is still quite enjoyable because the developers tried to as much variety as they could, including a wide range of big rigs and as many customization options as you could wish for.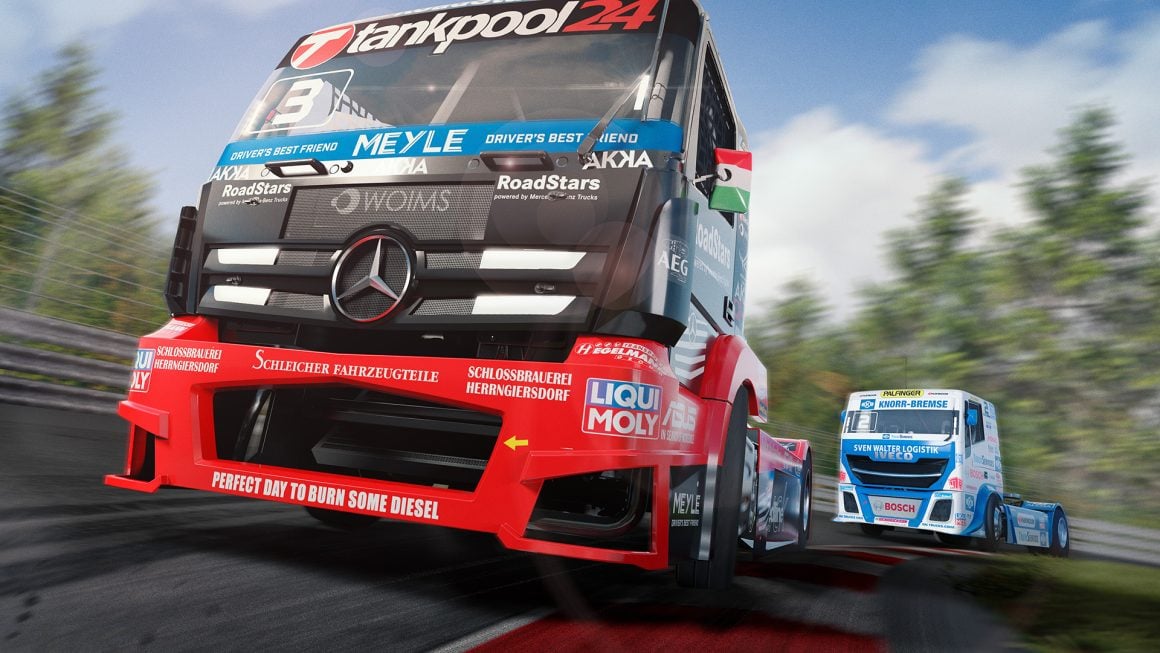 FIA European Truck Racing Championship
One of the most American games, as well as the best truck games you can play, the ETRC puts you in the driver's seat of the most competent US truck drivers around. This is based on a real truck racing event held annually that has a huge following. The gameplay is quite similar to any other racing game, where you choose your rig and hit the track against 12 other drivers who are gunning for the same goal. There is quite a bit of realism introduced in this game, such as monitoring the wear on your tires, checking brake temperature, and more. Something that you will probably enjoy is the wide variety of trucks you can control, as well as the track diversity for extra challenges on new levels. Check this game out if you want a new dimension in your racing games!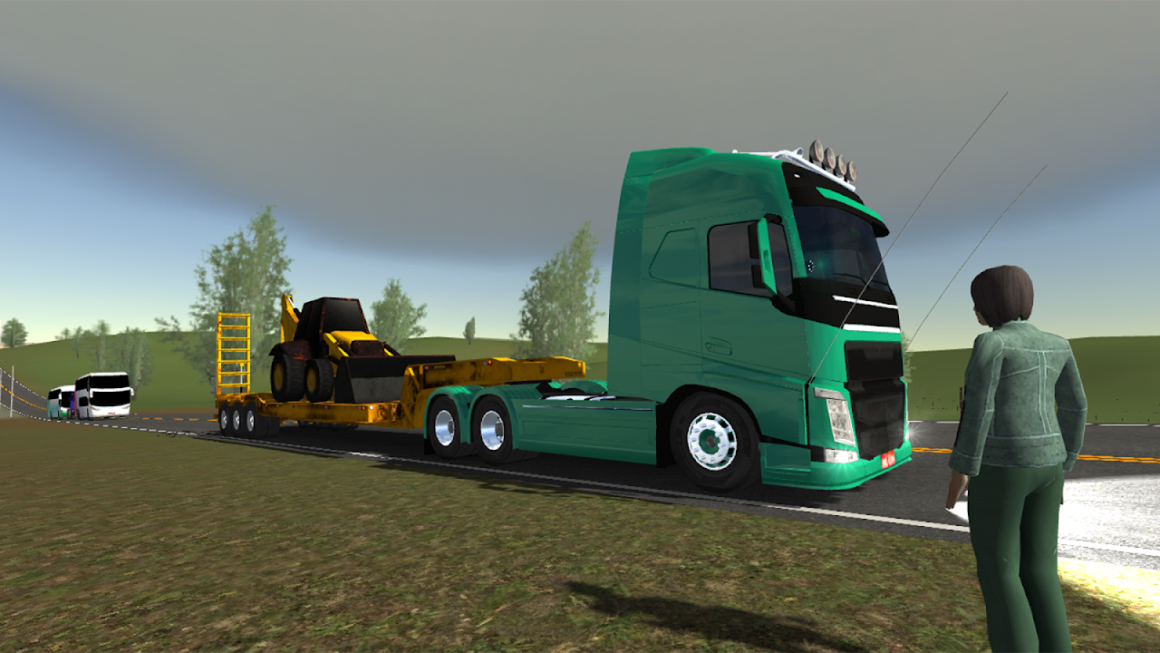 The Road Driver
The Road King is a fairly relaxed game that realistically simulates the day-to-day life of a truck driver. You use your own vehicle and work for a transport company that gives you your tasks. These tasks can include anything from loading your freight to delivering it to various destinations on the map. The possibilities are endless since there are different types of cargo you can load onto your truck, and the general gameplay quality is great if you're looking for a realistic experience. Something that you might not expect in a mobile game is that it has dynamic weather that adds more ambiance and enjoyment when you're making those long drives across the country. It's not quite as well-known as other entries here, but it deserves its spot among the best truck games.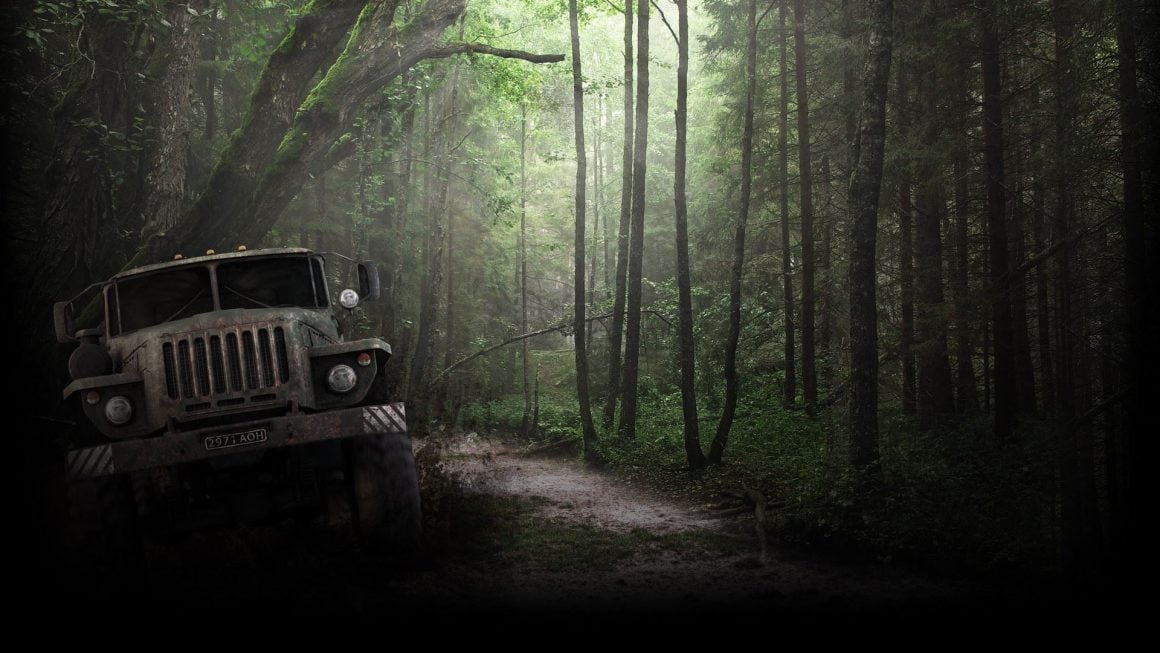 Spintires
This is the game that both MudRunner and SnowRunner were based on. Spintires is primarily an off-road game where you take control of various Soviet vehicles and complete deliveries on brutal, unforgiving terrain. There is a specific niche of the best truck games that this game applies to, and we're all here for it! There are many things that you need to take into account when you drive these vehicles, including wind, road conditions, rain, and more. The high difficulty of controlling your vehicle is what makes Spintires a fun, yet challenging experience. Like other games on this list, you also have the option of enjoying some multiplayer with friends!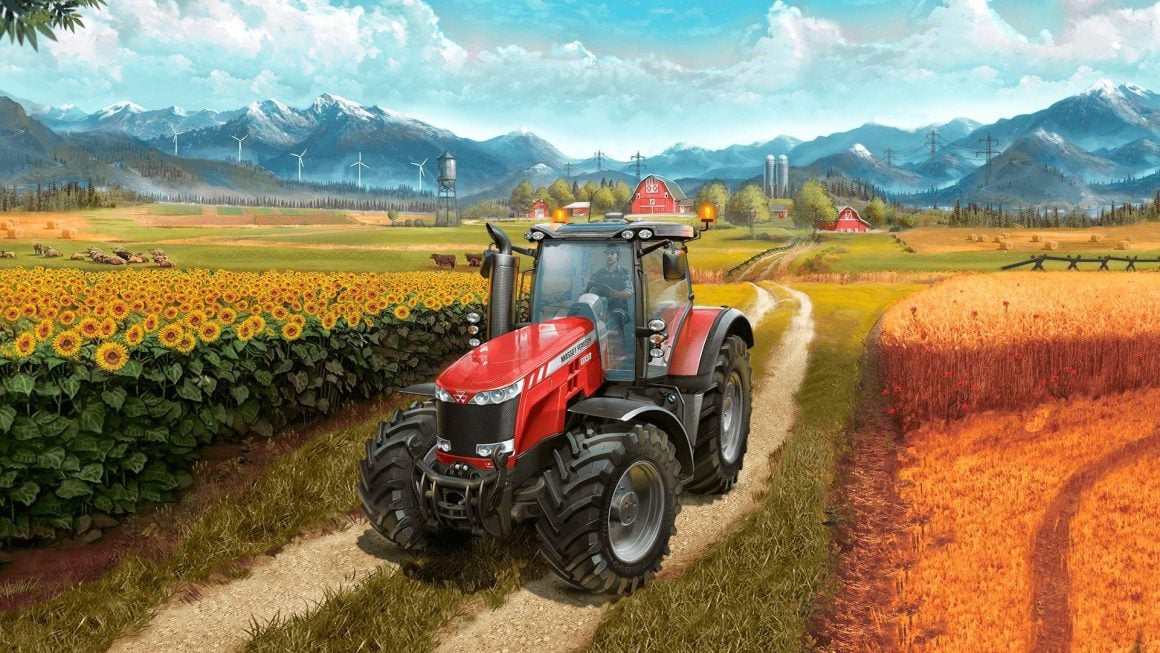 Farming Simulator 22
And now we come to one of the best farming games on the market — Farming Simulator 22. While it is not exclusively about trucks, it is difficult to exclude it from a list of the best truck games. This game is incredibly detailed and provides you with an unforgettable experience where you can organize every single facet of your farm to the highest degree of efficiency. You have the complete freedom to use a wide variety of vehicles, some of which are trucks that are rendered to perfect detail. Your farming tasks are similar to anything you might encounter on a real farm, from tending to crops to managing animals, everything is ripe for discovery as soon as you get into this phenomenal game!
Seems like our content delivery of the best truck games has been made. We sincerely hope that you have found the game you were looking for when you clicked on this list. We assume that truck games aren't the only ones you play, so you should consider taking a look at our other articles such as the best tank games and best mobile RPG games!