Cooking games are great when you want to take a step away from the harsh combat of FPS games, or the tactical necessities of RTS games. When you play a cooking game, you can relax and craft different meals depending on what the game requires of you, and some of them can have a lot of depth to them.
That's why you want to look for the best cooking games because those will have the most substance and things to do. They can get complex, or even stressful, depending on if you have some friends to add into the mix to make things more interesting!
Quality is very important when you want to play the best games, and we always try to give you the best content there is. If you want more games to play after checking these out, then you should take a look at the best gacha games, as well as the best free PC games!
The best cooking games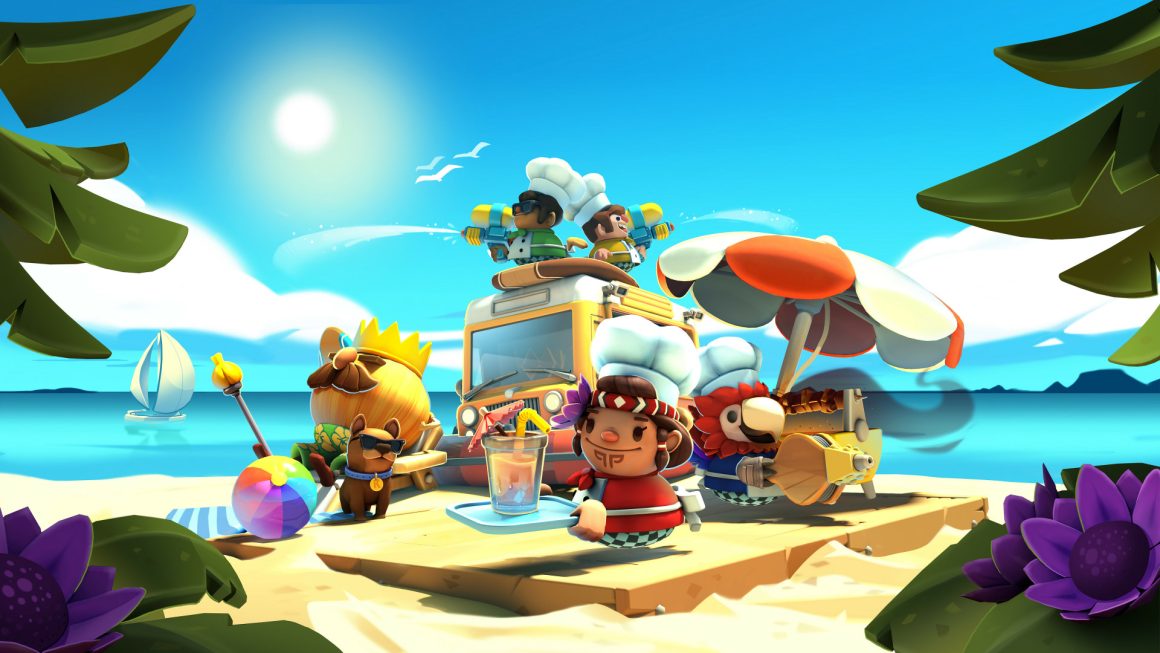 Overcooked 2
Overcooked 2 is one of the best cooking games and the sequel to its predecessor — Overcooked! The second game takes everything that was good about the first one and builds on top of it to make the whole experience even better. You play as a small animal chef in a team with other chefs to prepare orders for customers waiting in your restaurant. The game can get quite hectic if your organization skills aren't that good, but that's where the fun lies. Not having a definitive plan of action can be quite fun because it forces you to think at the moment and improvise. The game is played through a level-based system, where players will be thrown into progressively more complex levels, unlocking more and more dishes to prepare. Ideally, you would have one player on each station on the level. The stations are based on real-life scenarios like cooking meat, steaming rice, washing dishes, and more. Overall, if you're looking for a game that is extremely enjoyable with friends, this is the one.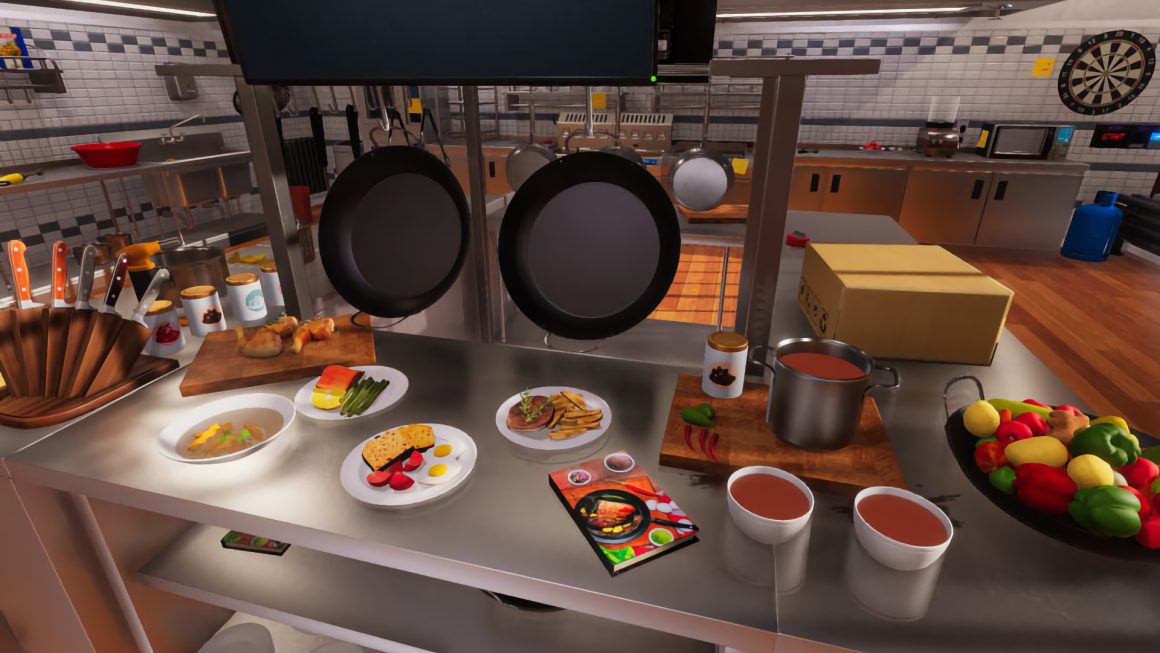 Cooking Simulator
This game is great if you're looking for a quick experience. Cooking Simulator is a first-person simulation game that has a dedicated physics engine, thus leading to realistic gameplay and a sense that you're playing one of the best cooking games around. You are a chef here, tasked with preparing different meals based on the play mode you select at the beginning. Most players choose Career mode since it's straightforward and teaches you the basics for cooking so you can apply it to other modes. In Career mode, you get to prepare some basic dishes and make your way through them, working in an actual restaurant. The other modes give you more of a challenge since they have different themes to them, so there is a lot of variety!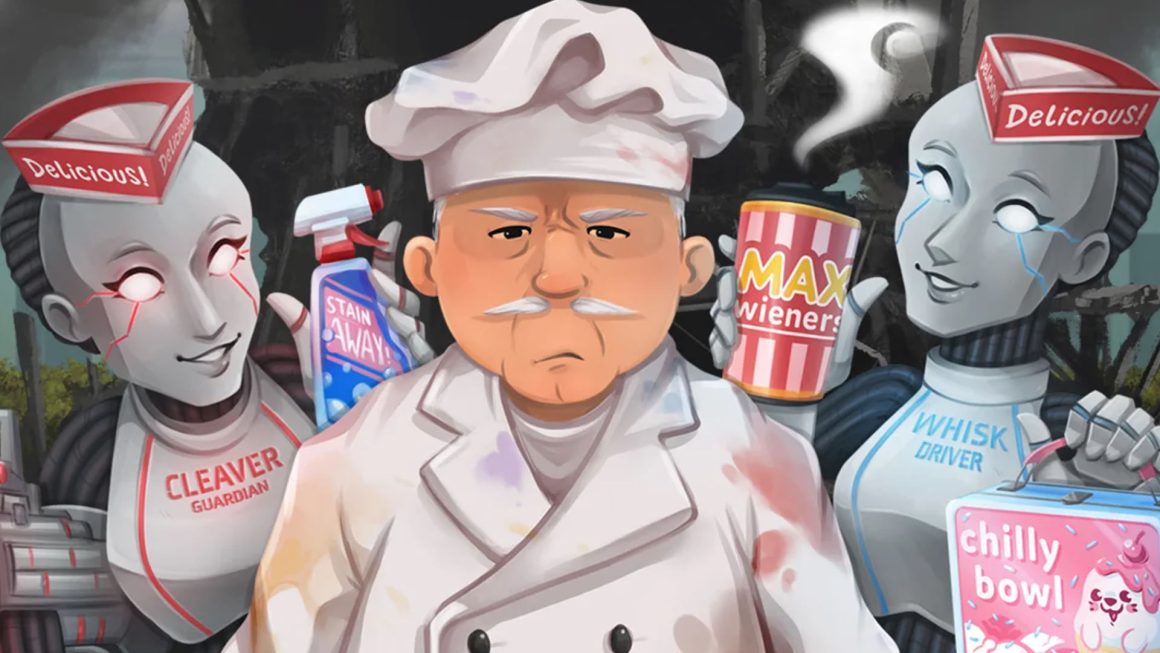 Cook, Serve, Delicious! 3
Cook, Serve, Delicious! 3 has a very interesting premise when you take a look at it. It is set in a dystopian America where there are no more restaurants, and your character gets sucked into a championship where food trucks drive across America in search of hungry customers. The entire perspective of the game is in front of a stove that is inside the food truck, and you prepare dishes according to what the customer orders. You can create a menu before you start playing so you have an idea of what you're going to make, and that gets repeated each day. Cooking takes place on the road and can get quite interesting once you grasp the basics of working in such conditions. However, no matter how interesting it gets, just like a real food truck, you can have a high influx of customers where preparing food becomes stressful and hectic, but that is how it is in the cooking business. This is definitely one of the best cooking games you can play.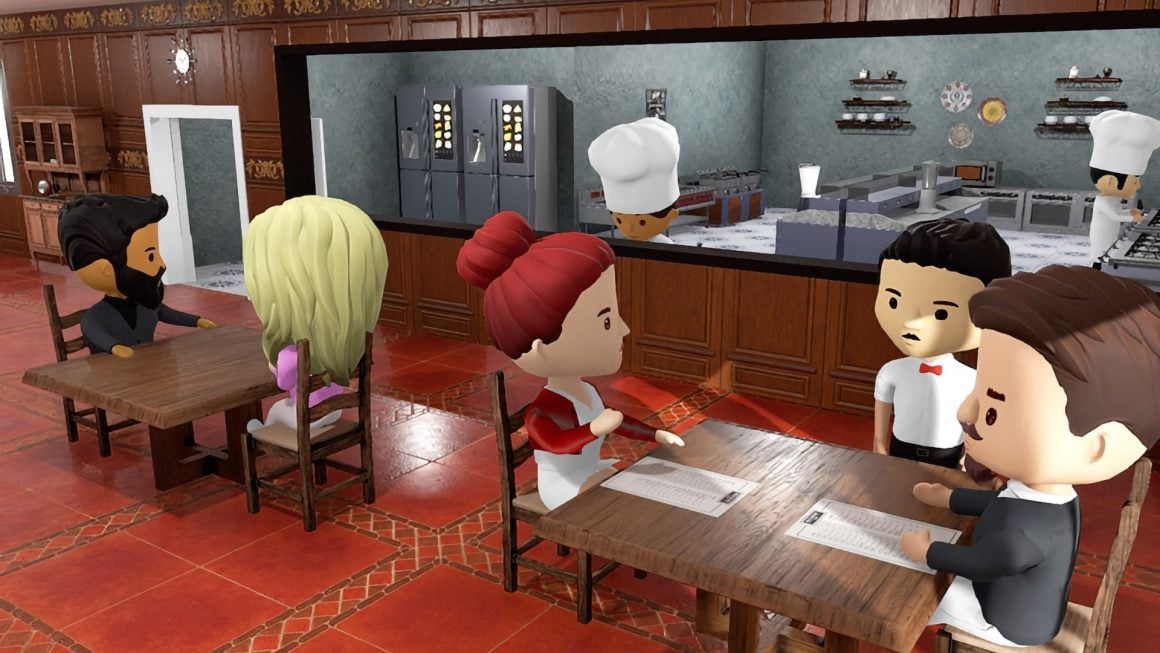 Chef: A Restaurant Tycoon Game
Tycoon games are usually extremely satisfying once you get the hang of them, and Chef: A Restaurant Tycoon Game is spectacular when it comes to that. It has certainly earned its place among the best cooking games. In this game, you start with nothing but a small restaurant and a bit of money to get things started, and from there, you build anything you want. Something that this game does really well is specialization since you can choose what type of restaurant you want to run, with no downsides. If you want to run a place that is 100% vegan, you can do that, no problem. Once you have a base of operations set up, you can further specialize through the intuitive skill tree where you choose various skills to help you progress. Everything is under your control in this game, and you can do whatever you want.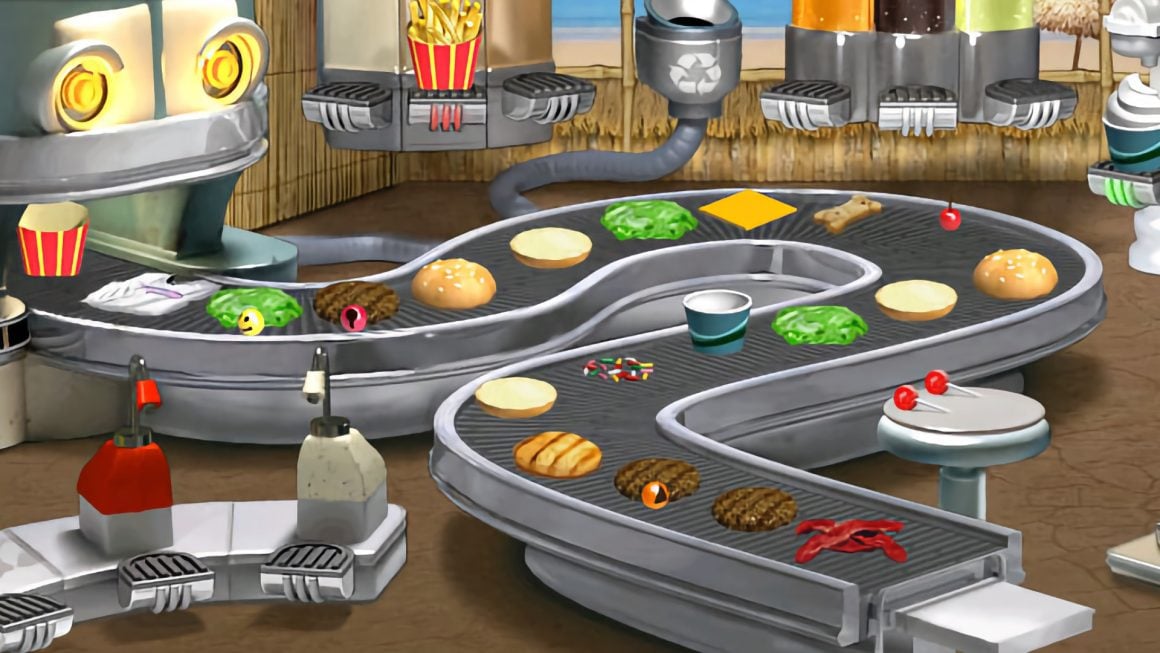 Burger Shop 2
This is the sequel to Burger Shop, a game where you had a strong burger empire going on, but you lost everything and that is where this game starts. You have to reclaim your old glory by going back to your old restaurants and building them back up from scratch. There are over 240 levels in both Story modes the game offers, so you can expect a decent amount of content to enjoy. The levels are designed in a way where customers will order what they want, and a conveyor belt will bring the individual ingredients to you, which you have to quickly place in front of the customers to get the whole meal. Even though this game is not that well-known, it still provides a nice experience among the best cooking games where you can live out your burger dreams!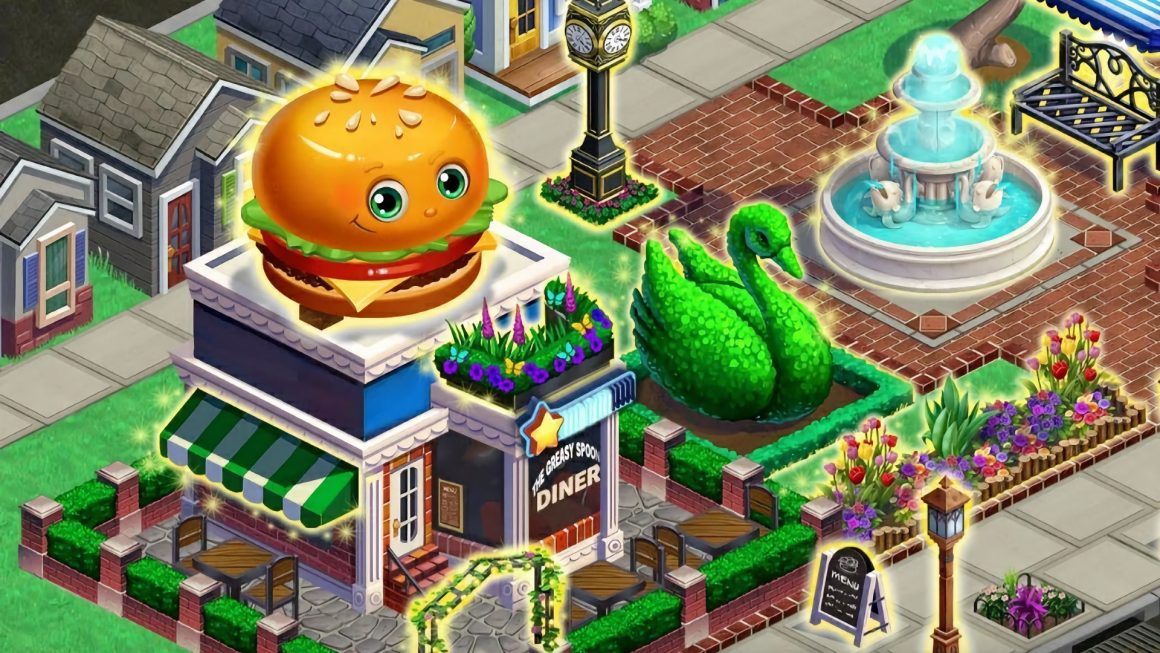 Diner Dash
Diner Dash is centered around a woman named Flo, who buys an old diner with the intent of fixing it up to make something of herself. The player has to guide Flow around the restaurant to serve customers and fulfill all of the necessary orders, aside from also taking care of the restaurant in general. With each level you complete, the restaurant you're currently in will update, with new features and new dishes. Eventually, you're going to be able to move your restaurant somewhere else, giving it a new life and a new theme, such as seafood and Indian food. This can be done up to three times, at which point you win the game. Diner Dash is great when you want a game that focuses on progression and moving up in the world, something that we look for in the best cooking games.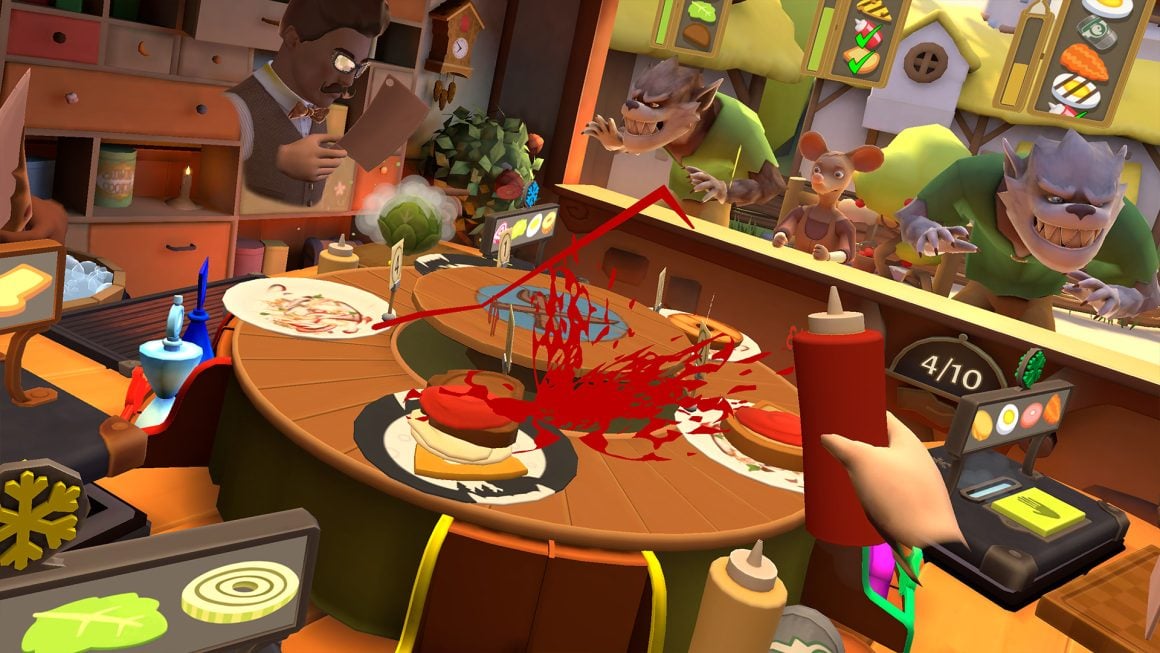 Cook-Out: A Sandwich Tale
This is one of the best cooking games for players who want to have a full-blown adventure in virtual reality. You are located in a cabin in the woods with other players, or an A.I.- controlled imitation of a real player, depending on if you have any friends or not. Your goal is to cook meals for various inhabitants of the woods, and the whole process can get quite chaotic quite quickly if you don't stay on top of things. Preparing food has never been more immersive with this VR experience. Something that you will notice as soon as you start playing is the fact that your character is fully customizable, and you can change a variety of your aspects ranging from race to clothing, to markings. If you want an intense, high-paced experience to enjoy with your friends, Cook-Out is the way to go.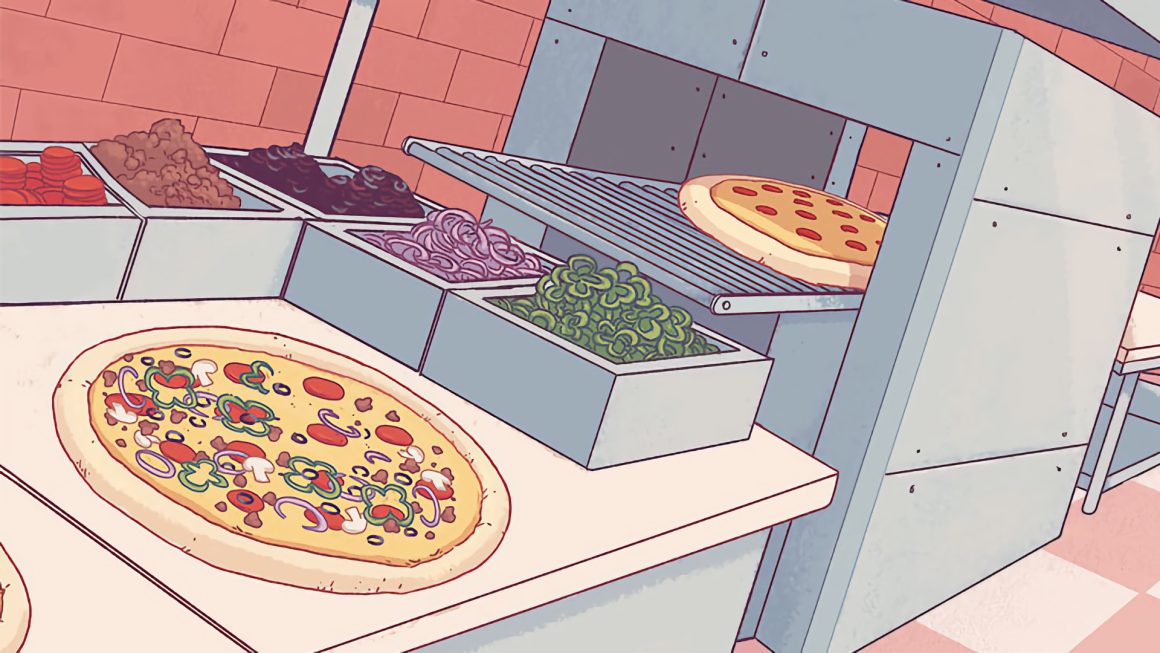 Good Pizza, Great Pizza
Good Pizza, Great Pizza specializes in running your own pizza shop, catering to a wide number of customers on a day-by-day basis. When a customer walks in, you take their order, then prepare the pizza step by step. It works much like a real-life pizzeria, where you first roll out the dough, then add the sauce, then the toppings, and finally, you put it in the oven to cook for a bit. Giving the customers exactly what they asked for will get you profit, as well as a tip so you can improve your equipment. There is an end goal in this game, and it's to become the Master Ovenist and defeat your rival, Alicante. When it comes down to it, Good Pizza, Great Pizza is among the best cooking games that delivers very well.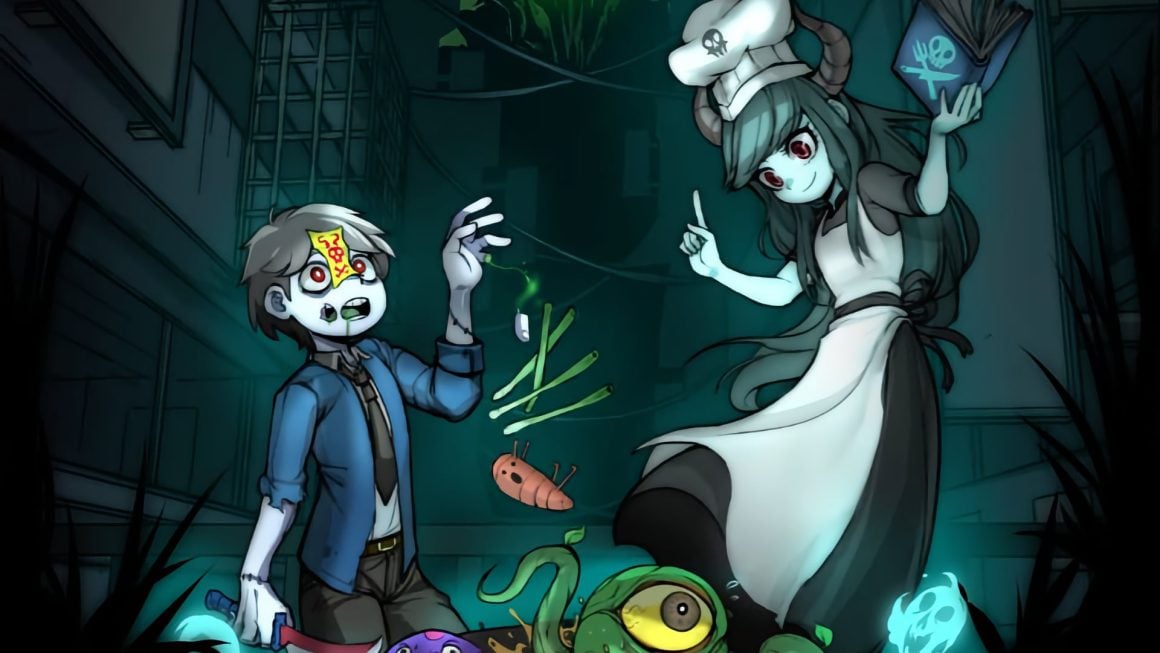 Dungeon Munchies
Dungeon Munchies is not a cooking game in the traditional sense, seeing as it's actually a side-scroller with a strong emphasis on adventure and combat. You explore the wilds of this game to look for creatures that you have to kill, dismember, then cook into a variety of dishes that give you different skills. These skills essentially define what your build is going to be like since different dishes have different effects. From the inedible parts of the beasts, you can create weapons and items that can further help you progress through the story. A cohesive story is also something you should look for in the best cooking games Speaking of which, Dungeon Munchies actually has a deeper story to it, one whose secrets lie deep in the dungeon.
That's it, it's closing time. We hope that one of these games draws you in so you can enjoy it to the fullest. They range in theme from simple management games to time trials where every little action has consequences. If you're still looking for more games after these, then consider taking a look at our other articles like best RPG games and best mobile multiplayer games!