Naval games are awesome, there's no denying that. They are set on the open seas where you have the complete freedom to do whatever you want, and one of the best representations of naval games is Naval Action. In Naval Action, you are a sailor during the 18th century, which is conveniently one of the most beautiful periods of sailing in general. You're free to explore the open seas and engage in exciting combat with other ships, which is where most of the fun comes from.
If you're a fan of this game, we have prepared a list of the best games like Naval Action for you to enjoy. These games vary in general theme, but they are still primarily naval games and capture the main essence of Naval Action. We highly recommend you take a look at these games if you want something fresh and exciting!
The best games like Naval Action
World of Warships
World of Warships is probably not something you were expecting to see on this list since Naval Action is set at an older age, but you can't deny that World of Warships is the epitome of naval combat and will undoubtedly provide you with hours of excitement and fun. In this game, you have dozens of different capable ships to use to destroy your enemies, and all of the combat is done on the open seas. While the combat and general gameplay are a bit slower than games you might be used to, the game is still quite fun because it denotes destruction in a wonderful way. To get a head start over the other players in the game, here are some World of Warships codes!
Piratopia
This game is quite colorful, which can be a welcome change compared to all of the other naval games out there. In Piratopia, you control a small ship from a top-down perspective, exploring different islands on a server. While the ships start out small, you can easily upgrade them to become larger and you can use a wide variety of weapons to destroy other ships. There are some roguelike elements in this game such as losing progress each time you die, but once you get the hang of it, you will see exactly why this is one of the best games like Naval Action.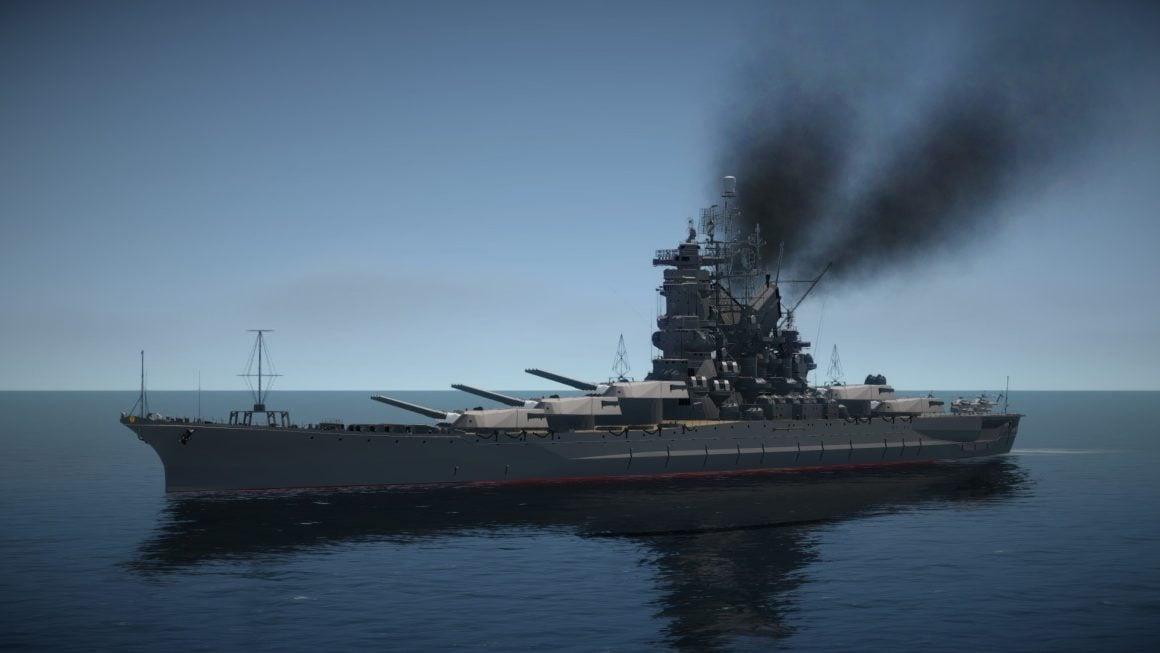 NavalArt
The best way to describe this game is to say that it encompasses every aspect of naval combat, from designing all of your ships to navigating the seas to engaging other ships and their captains in combat. Going into combat will obviously do some damage to your ship, but you can use this as a guide for improving various aspects of it so the next time you go into combat. Depending on how you like to approach games, you can either join quick matches or go into the rich campaign to test your shipbuilding skills. Overall, it's definitely one of the best games like Naval Action and more than worth playing!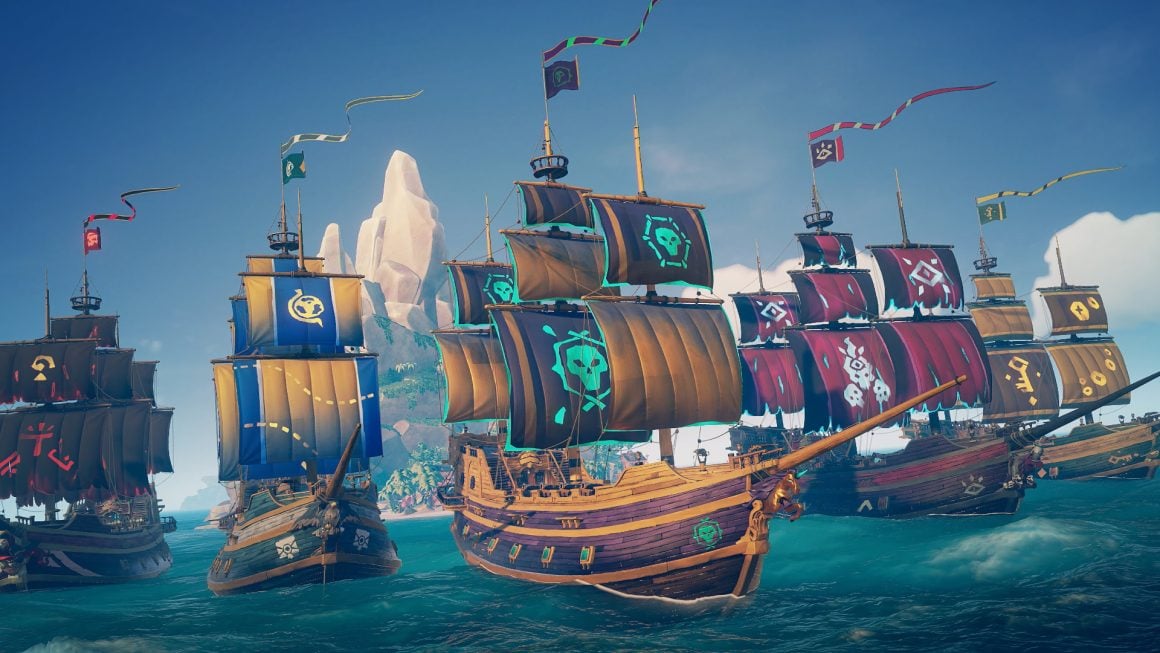 Sea of Thieves
And now we get to one of the most popular and interesting pirate/naval games out there — Sea of Thieves. In this game, you are a crewmate on your own ship tasked with exploring the open seas, completing shipping missions, and engaging other ships in intense combat. The look of the game is very satisfying to the eye because it doesn't have too much realism in it, but has slightly cartoony graphics. Despite this, it is still one of the best games like Naval Action and you'll see that once you start playing. The game is much better enjoyed with friends, so invite some over into the action!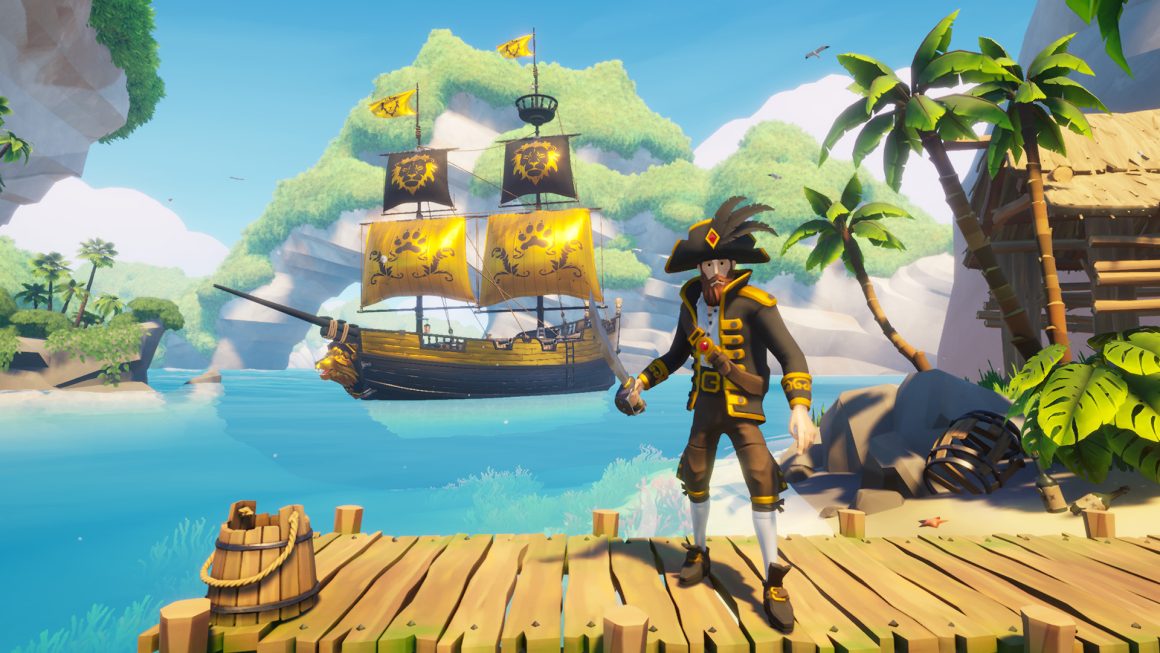 Blazing Sails
And finally, we have a very goofy entry in the realm of the best games like Naval Action. Blazing Sails is very reminiscent of Sea of Thieves when it comes to the graphics, except it has a fairly high degree of extravagant combat effects, from huge explosions to exaggerated water physics. The main idea of the game is that you and your crew sail the seas in search of enemy pirates to attack. When you do find someone, you can expect the battles to be epic and very intense. Overall, it's a fantastic game that is worth playing, without a doubt!
And that is all we have to say about the best games like Naval Action! These games vary in theme but they are still fantastic for anyone looking for a fresh naval experience. We sincerely hope that you have found this helpful and that all of your questions have been answered! If you're still looking for more games, take a look at the best war games, best tank games, and the best naval games!