RTSs, or real-time strategy games are some of the most popular games in history, amassing millions of fans that love their pace, the settings, story, and everything else you can think of. Command and Conquer falls into that category effortlessly. In this game, you have to construct your base and acquire resources to improve it and add more buildings/units. Once you do that, you can take your military units out to battle to acquire more land and resources. The pacing is perfect and it's an incredibly addictive game. However, maybe you like the idea of Command and Conquer, but not the style as much?
Don't worry, that's why we're here! Today we have prepared a list of the best games like Command and Conquer to play in 2023. These games capture the main gameplay and combat ideas of the original game, but they might have their own styles of execution, so there is some variety for everyone. We sincerely hope that you can find the game you're looking for in this selection!
The best games like Command and Conquer
World of Tanks
The first game we have for you deviates wildly from the core gameplay dynamic of Command and Conquer, but the thrill of battle is what makes it a solid candidate to be one of the best games like Command and Conquer. In World of Tanks, you have a wide selection of high-powered tanks to choose from, each with the option to be customized to a certain extent so there is some flexibility. Once you have selected your tank, you have the freedom to select a game mode and you will be sent to a random map to just roam around and find other players to turn to dust. The gameplay is dynamic, exciting, and very fun for anyone looking for a good tank game. If you're the type that likes to have a head start in games, you can always take a look at some World of Tanks codes for some free tanks and loot!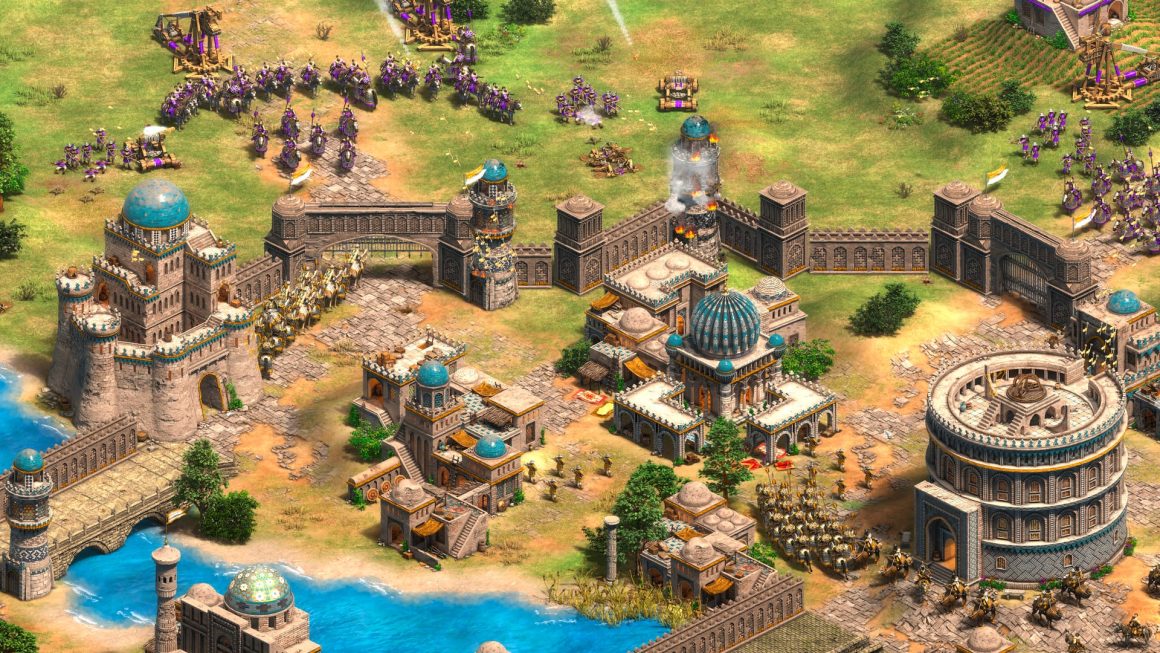 Age of Empires II: Definitive Edition
Age of Empires has been praised as being one of the best RTS games in history, with excellent gameplay mechanics, story, music, themes, and so much more. The series has been releasing new games for over 20 years now, and one of the best representations of the series is Age of Empires II: Definitive Edition. In this game, you take control of one of the 35 available civilizations and take them on a campaign of development, war, diplomacy, and anything else you can think of. It is presented in a top-down perspective so you have a good vantage over everything in your settlement, for convenience. When it comes to the time period of the game, it covers roughly 1,000 years of human history, so you can even play with a specific civilization if you want!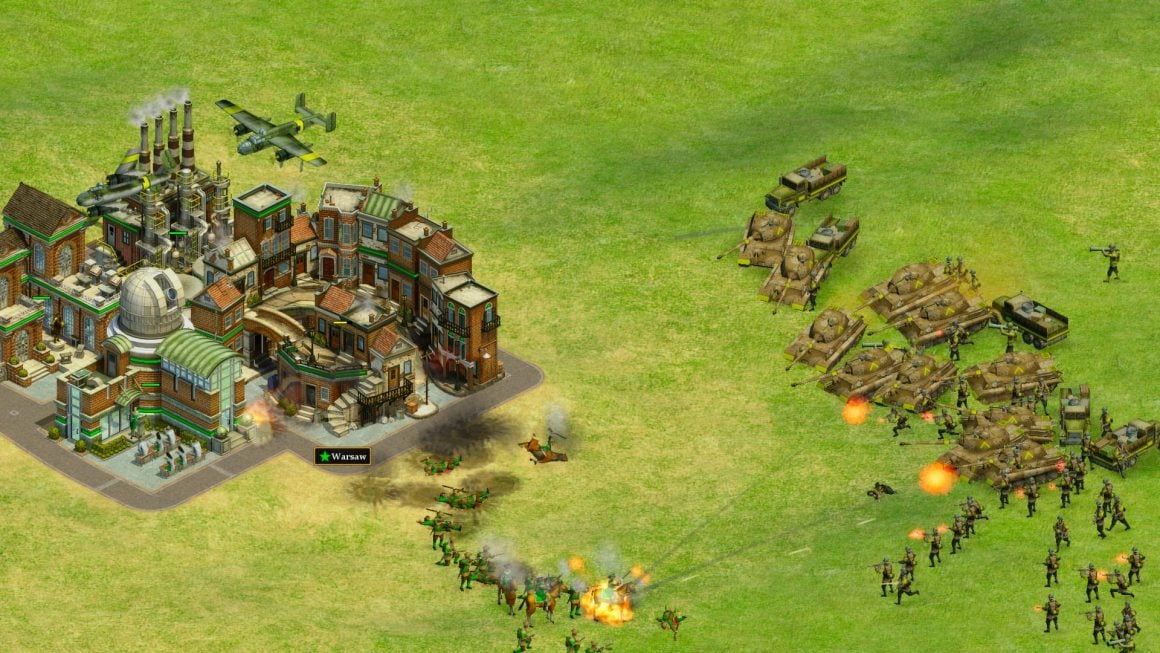 Rise of Nations
When you start playing this game, you might notice some heavy similarities with the Civilization series, another amazing series you should check out. In Rise of Nations, you can choose one of 18 nations with its own benefits and drawbacks. With your nation, you start in a very old period of human history, and through research, exploration, construction, and diplomacy, you can slowly advance through the ages of history and establish a modern empire that has seen everything. There are over a hundred different combat/military units to help you if things get too dicey, and there are even more helpful buildings that can be built on your land and upgraded through the ages. Overall, it's a wonderful game and definitely one of the best games like Command and Conquer!
Warhammer 40,000: Dawn of War
From ancient times where wars were fought with slings and spears, we now come to the future, where races are fighting one another regularly for total galactic dominion. If you've played through StarCraft 2 at some point, you're going to find quite a few similarities between that and Warhammer 40,000: Dawn of War, which is a great thing, in essence. In this game, you first pick one of the four factions to take into battle. Each faction has its own strengths and weaknesses, which you will see through trial and error. Once a faction is selected, you take to the campaign where you will be placed on a large map with various control points everywhere. You initially start by taking a few units to one point, capturing it, then establishing a base of operation to take more objectives. The battles can get quite bloody and once you start playing, you'll see exactly why it's one of the best games like Command and Conquer!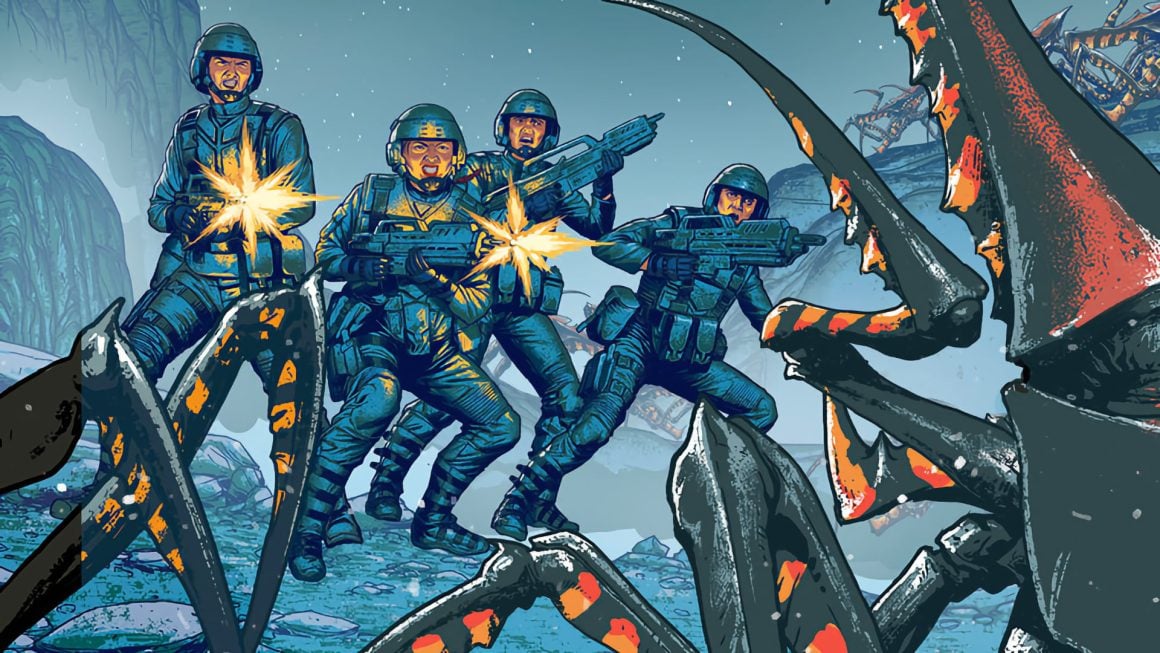 Starship Troopers: Terran Command
The final entry among the best games like Command and Conquer we have for you is a throwback to the classic Starship Troopers movie, which bases most of its combat mechanics around that universe. The gameplay is very similar to the Space Marine campaign in StarCraft 2, which might be appealing to many of you since that game is one of the most popular ones of all time. Other than that, you have the campaign that follows the tumultuous situation of a small mining city where a new terror has emerged in the form of spider-like aliens eating everything in their path. Your job is to control groups of Starship Troopers as you move to exterminate the threat. The game is very fun and it should be on your radar when you're looking for the best games like Command and Conquer!
And that's where our journey ends! As you can see, any one of these games can be counted among the best games like Command and Conquer because they capture the main idea of Command and Conquer while giving it their own characterizing twists and flairs. This makes them unique and appealing to gamers that have enjoyed Command and Conquer and want to experience something fresh. We hope that you have enjoyed this selection of games, and if you're still in the market for more, then you should take a look at the best tank games, best naval games, and the best war games!