Purchases through our links may earn us a commission.
The realm of gaming contains some fairly obscure genres of games. Some can be tied to a very specific niche that accommodates a few players, some are only for narrow scopes of audiences. One of the genres we will be mentioning today is horse games. Horse games are primarily simulation games that have the main goal of looking after a horse or a string of horses for the purposes of racing, selling, or just enjoying their company.
Picking the right game for you can be a bit tricky at times since this is such an obscure range of games so you have no real way of determining the good ones. We're here to help, though. Take a look at this list of the best horse games available right now!
If you're into horses, then you might also want to embark on a journey with a horse you can ride into battle! If that is the case, then you might want to take a look at our best RPG games article to find something new. All of those games are top-notch and they cover some of the best aspects of role-playing. Now, let's head for the stables.
The best horse games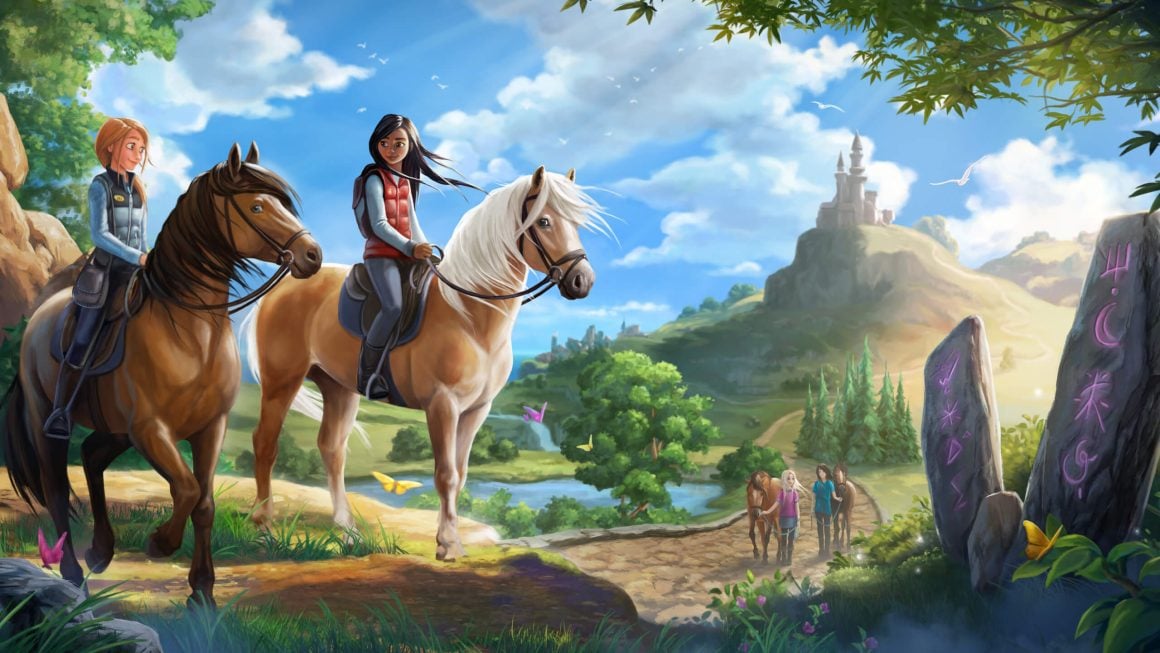 Star Stable
As one of the best horse games out there, Star Stable deserves all of the recognition it gets. This is primarily a horse adventure game, and it is a wholesome experience where you and your horse get to go out into the world to discover the unknown. As you progress through the world you'll be able to take care of your horse and train it, leading to some bonding between the two of you. There is a multiplayer mode, as well, which allows you to play with your friends and their horses just as you would by yourself, so it provides you with a more fulfilling experience. Like any other adventure game, Star Stable also has quests and mysteries that you can solve to gain more experience. If you want your first experience with this game to be a particularly enjoyable one, take a look at Star Stable codes for some free stuff!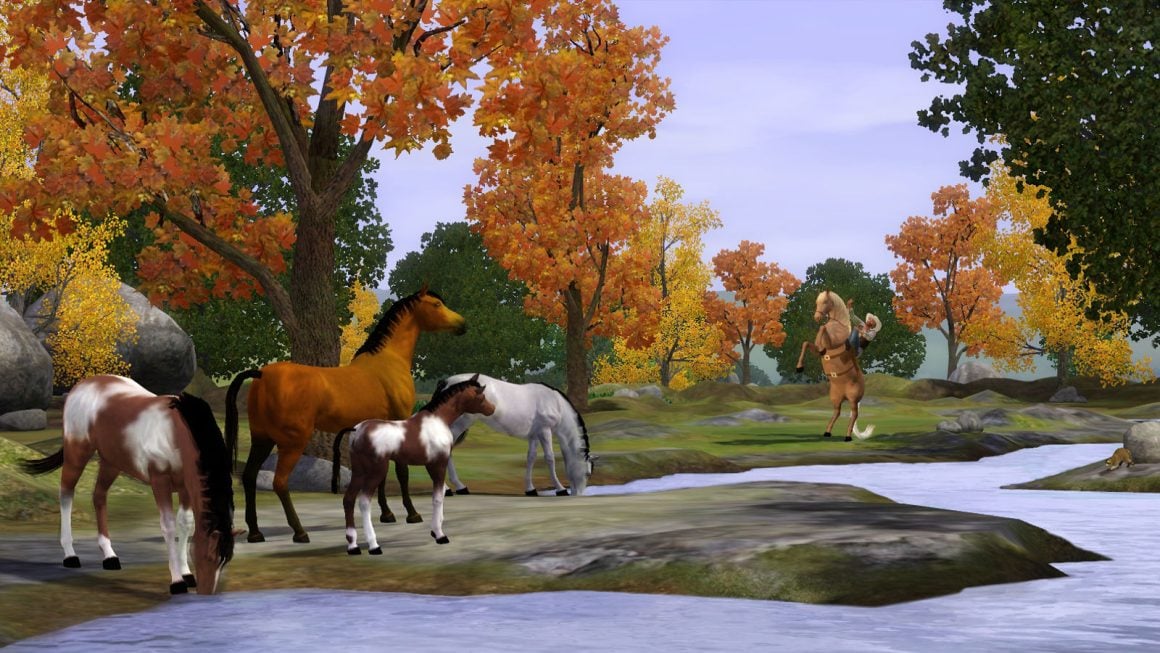 The Sims 3: Pets
You've probably played The Sims 3 at some point and found that there isn't much to do after you establish your characters, or you might find that there is a certain furry spark that is missing. Well, look no further because The Sims 3: Pets is a wonderful expansion that allows you to pick some pets for your sims. This ranges from cats and kittens to dogs and horses. Much like the sims you control, the pets also have their own emotions and temperaments, depending on which breed of animal you pick. Horses are our primary focus here, so you should know that your sims will be able to take care of their own horse situated somewhere on your property. As you can see, The Sims 3 can easily be considered one of the best horse games. This is great for players who don't want to get too much into the logistics of taking care of a horse but want a simplified experience.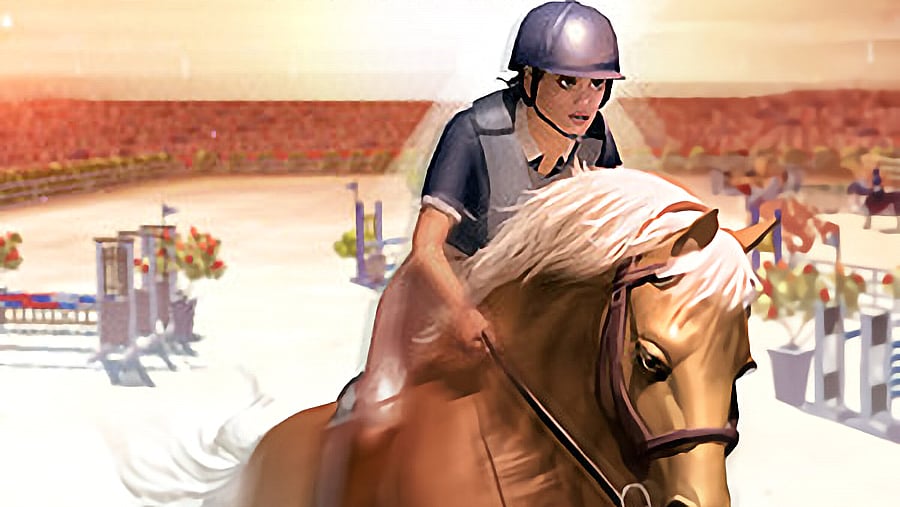 Riding Club Championships
Now we come to a game that is absolutely fantastic for the horse show enthusiasts out there! Riding Club Championships lets you live out your life as a professional horse trainer as you prepare your horse for the various shows you're going to. The shows in this game heavily take after the classic horse shows you might have seen on TV. The reason RCC is one of the best horse games is the realism it has. They mainly cover some obstacles like jumping, pole bending, agility, jump agility, etc. The fun thing is that you can include your friends in the action, competing against one another. There are many more factors that make this game excellent in many regards, and you'll find out about all of them once you start playing.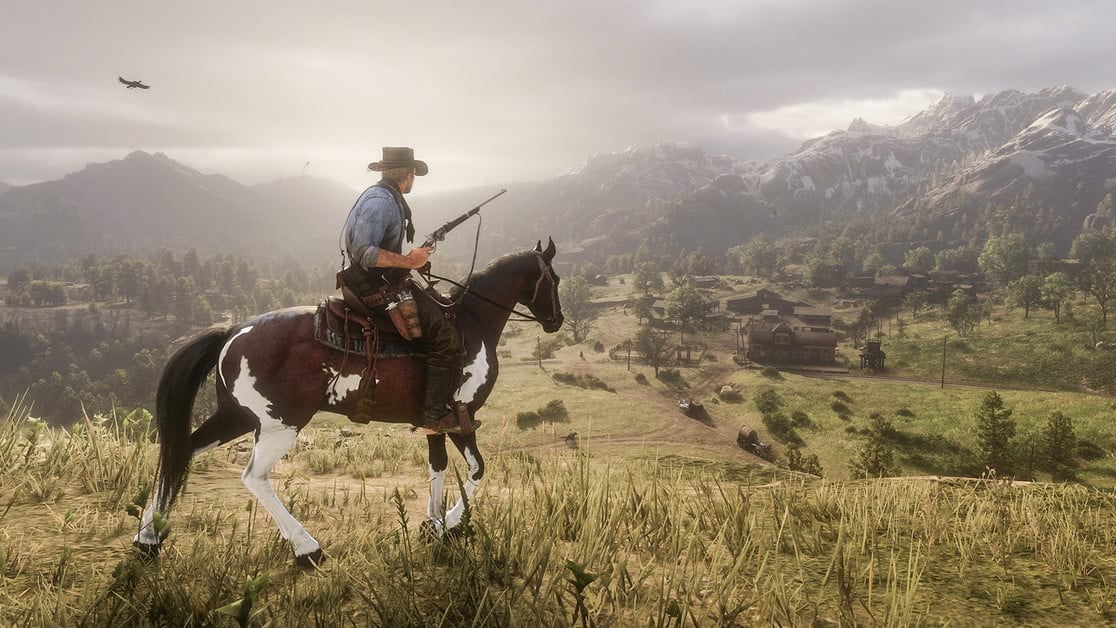 Red Dead Redemption 2
Weren't expecting this one, were you? Red Dead Redemption is a cowboy game where you traverse the open world, GTA-style. On your way, you can complete the amazing story as you complete quests and the side stories of many NPCs. The thing that might be interesting to you about RDR2 is that most of your movement is done with your horse. Players can spend hours just riding in the countryside to complete all the side quests before finishing the main story. While it doesn't focus on the horse aspect completely, RDR2 utilizes horses wonderfully as a good addition to the game and can be considered one of the best horse games, no doubt.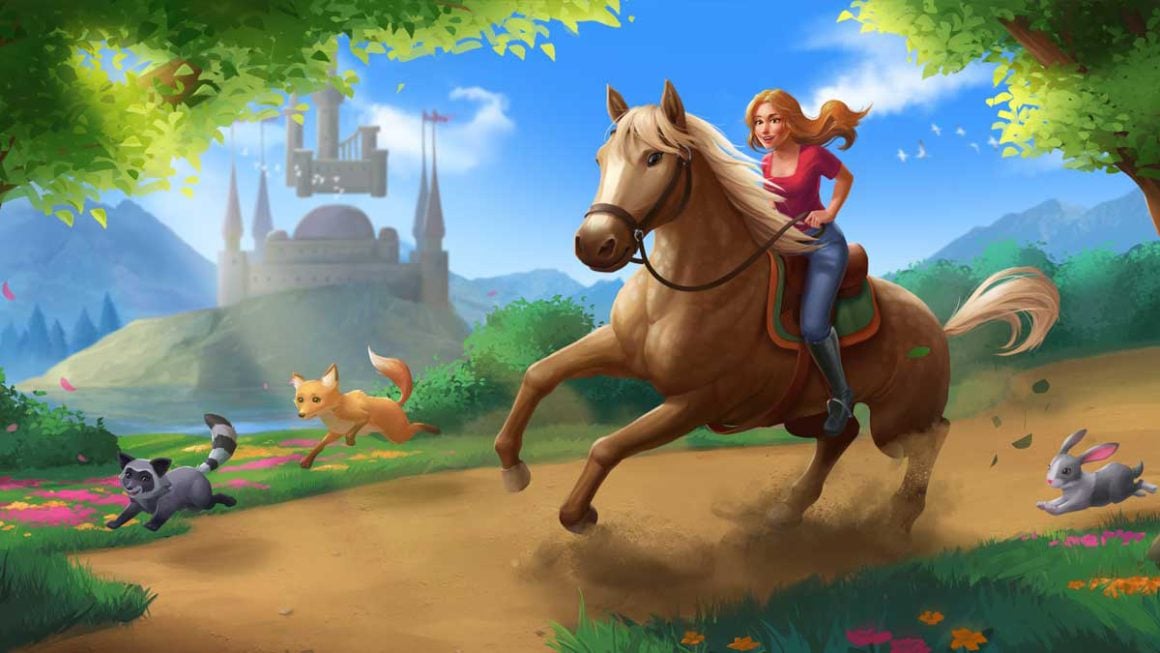 Horse Riding Tales
There is a nice element of progression in Horse Riding Tales because you start as a newbie stable helper, improving your skill at taking care of horses as you slowly rise through the ranks of equestrian caretakers until you come to the final level where you can't progress anymore. The way you progress is to take part in the horse jumping competitions held in set intervals. Not only that but there is a considerable multiplayer presence in Horse Riding Tales as you can race your friends and have an enjoyable experience overall. The realism and sense of progression that Horse Riding Tales offers make it one of the best horse games. It is a fantastic game that deserves a lot more recognition.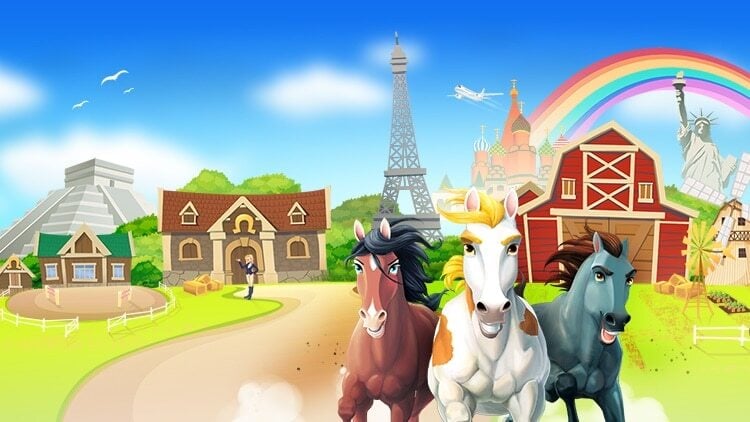 Horse Haven World Adventures
Horse Haven World Adventures has a much broader scope when it comes to the scale of gameplay since you can create horse ranches all over the world in order to breed and raise your horses however you like. Breeding allows you to get many different breeds of horses, so there is a lot of variety to the game. Racing is another prominent feature of Horse Haven World Adventures, as you can compete against your friends and other players in races in some of the most attractive locations in the world. It is one of the best horse games with many features to it, so you should check it out!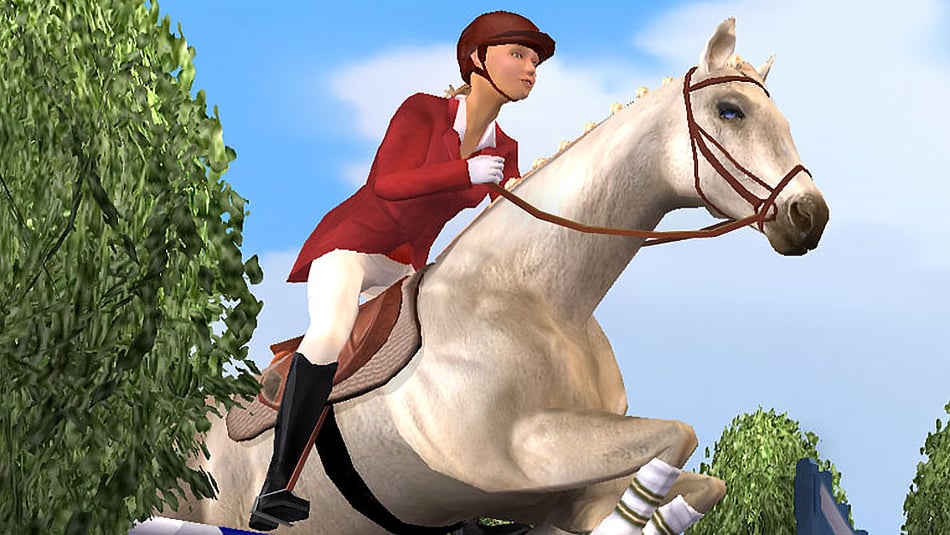 My Horse and Me 2
A bit of an older game compared to others on the list, My Horse and Me 2 is a classic horse racing game that has you compete against other players in intense races to see who is the fastest. Just because it's older doesn't mean it can't be one of the best horse games. Your job is to take care of your horse the best you can, and then you can take him out to compete in horse shows where some of the main disciplines are running and agility jumping. There is a surprisingly good amount of content for a 14-year old game, and is great for players who want a simple and classic experience!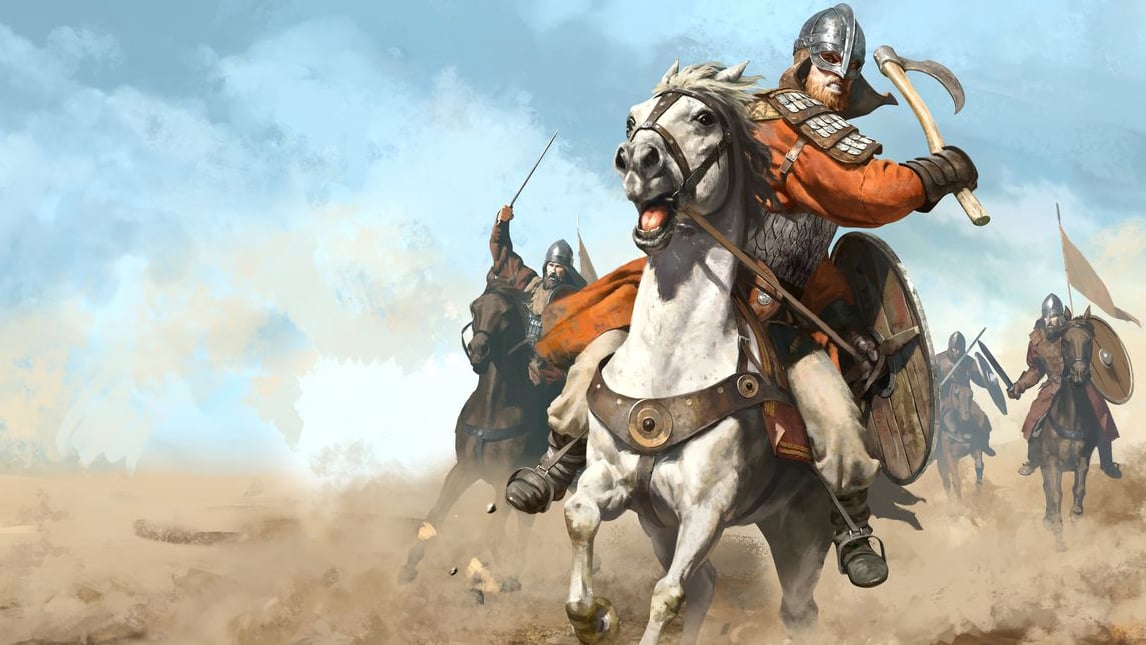 Mount & Blade 2: Bannerlord
This is the first strategy game on the list, but it still deserves recognition even if it isn't a hardcore horse game. In Mount & Blade 2: Bannerlord, your goal is to control a group of soldiers as you progress through the rich campaign in search of enemies to defeat. There is a large strategic element present so you have to carefully plan your moves to achieve victory in the most glorious way possible. While it does not focus solely on horses, it is still one of the best horse games when it comes to its tactical approach to combat. In the large selection of units you can control, some horse-based units are also included. This means you can send warhorses into battle to help you succeed, which is a great thing to see if you're a history buff and fan of animals taking part in war.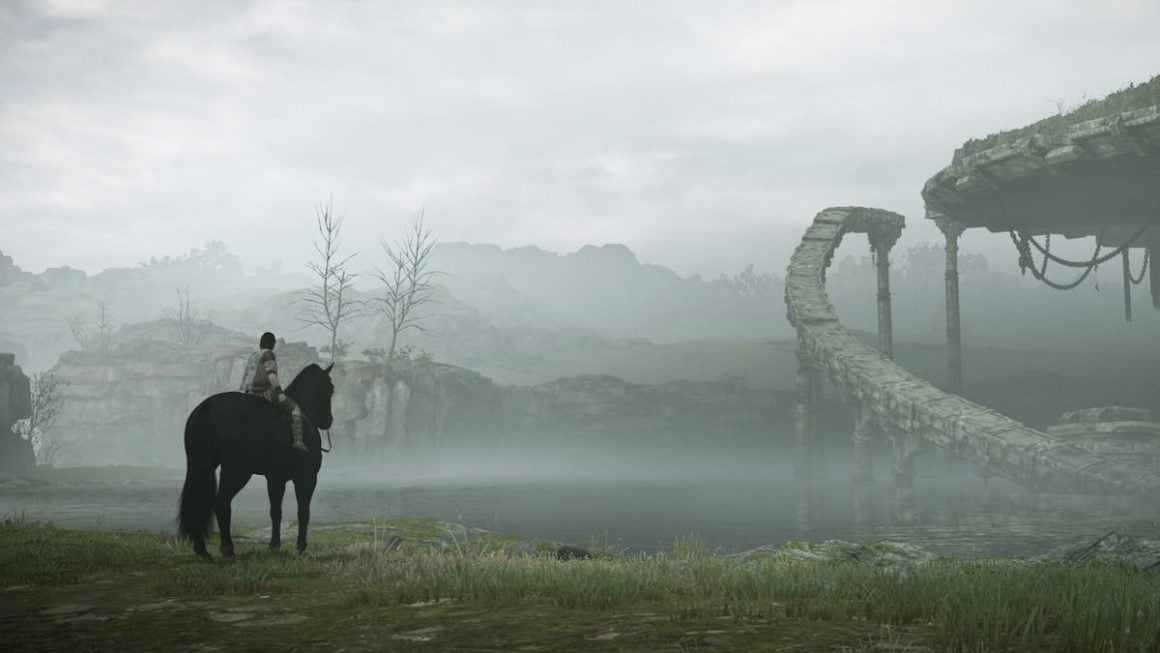 Shadow of the Colossus
One of the most popular games of all time, Shadow of the Colossus is an amazing action-adventure game featuring a single character you can control as you move across the world to look for enemies to defeat. The enemies in question are primarily colossi that are gigantic, powerful enemies with a lot of health so they're extremely difficult to defeat. The aspect of horses is introduced with Agro, your horse and companion who follows you throughout the entire game. Agro makes it much easier to traverse the massive map of Shadow of the Colossus, so he is very useful and comforting in a world this cold. The presence of your horse companion makes Shadow of the Colossus one of the best horse games out there.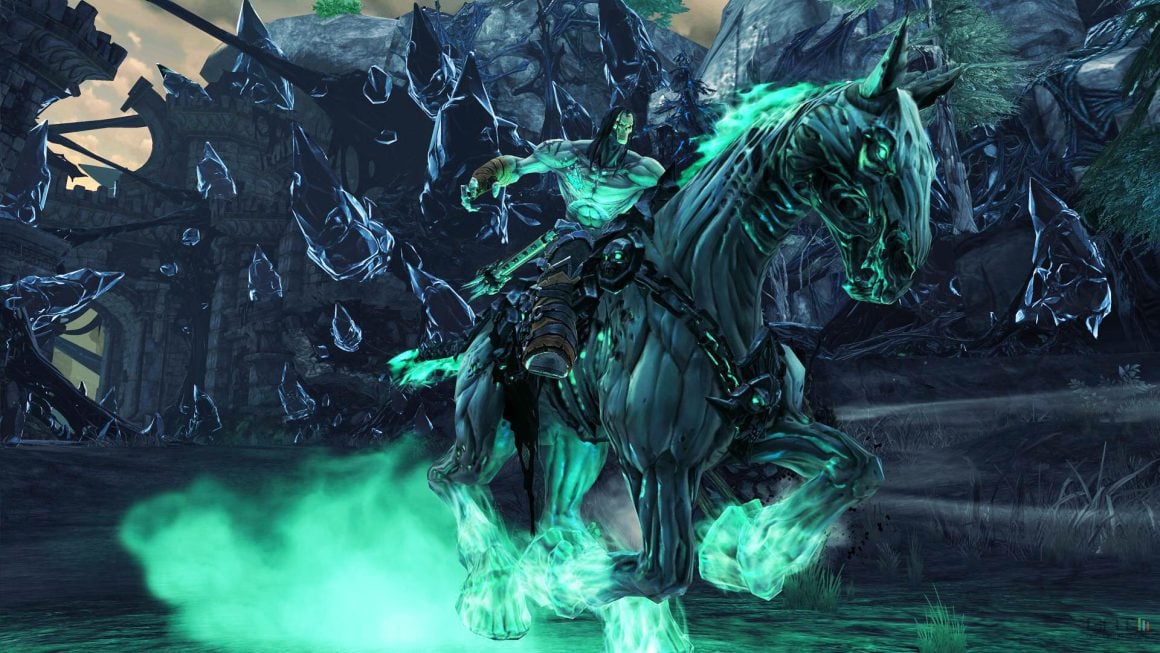 Darksiders 2
Darksiders 2 is very similar to Shadow of the Colossus, mostly in the grand scale of gameplay and the rich story. Here, you assume the role of Death, one of the four horsemen of the apocalypse on a quest to find the source of the spreading scourge that is poisoning the world. The gameplay includes a lot of hack&slash combat as well as puzzle elements, to add to the variety. Some sections of the map as very large and require you to saddle your trusty steed — Despair. Despair is a spectral horse with a malnourished body and a green penumbra highlighting some parts of his body. Death has a friendly approach to his horse, banishing him when in danger or when the terrain he's trying to reach doesn't accommodate horses. The connection Death has with Despair is what makes Darksiders 2 one of the best horse games. Besides this, the whole story is extremely gratifying and well-designed, so you won't be disappointed.
This is where our ride ends, unfortunately. Some of these games are simple, wholesome experiences where you and your horse are in the main picture, while others are AAA titles with extremely complex storylines and game mechanics that do not make them dedicated horse games, but horses form a huge part of their general image. The best horse games have to have a good deal of realism and satisfaction, and these have all of those aspects to them. If you want to find some more adventure on your mobile device, take a look at best mobile RPG games, as well as best tank games. You won't be disappointed!
Purchases through our links may earn us a commission.