We all know that Roblox has a very wide variety of games to choose from, so it's natural that you should have some shooting games, as well. Some shooters on Roblox have hundreds of thousands of players playing each month, and some of them take inspiration from massive shooters like Fortnite, Call of Duty, and Battlefield, so you can expect to see some serious detail invested into them.
We're here to take a look at some of the best Roblox shooting games and tell you more about them. Many of the games here have a lot of detail invested in them, so you can be sure that you're going to have to invest a lot of time into them to understand how they work. Nonetheless, they are extremely fun and great to enjoy with friends, and you won't be disappointed.
These games are intense, high-paced, and extremely fun, much like some other popular online games like Warframe, World of Warships, and World of Tanks. To help you along with these ones, however, we have some helpful articles that give you some free stuff, so take a look at Warframe promo codes, World of Tanks codes, and World of Warships codes!
The best Roblox shooting games
Polybattle
War Simulator
Strucid
Island Royale
Zombie Attack
Shoot Out!
KAT
Counter Blox: Remastered
Arsenal
Phantom Forces
Polybattle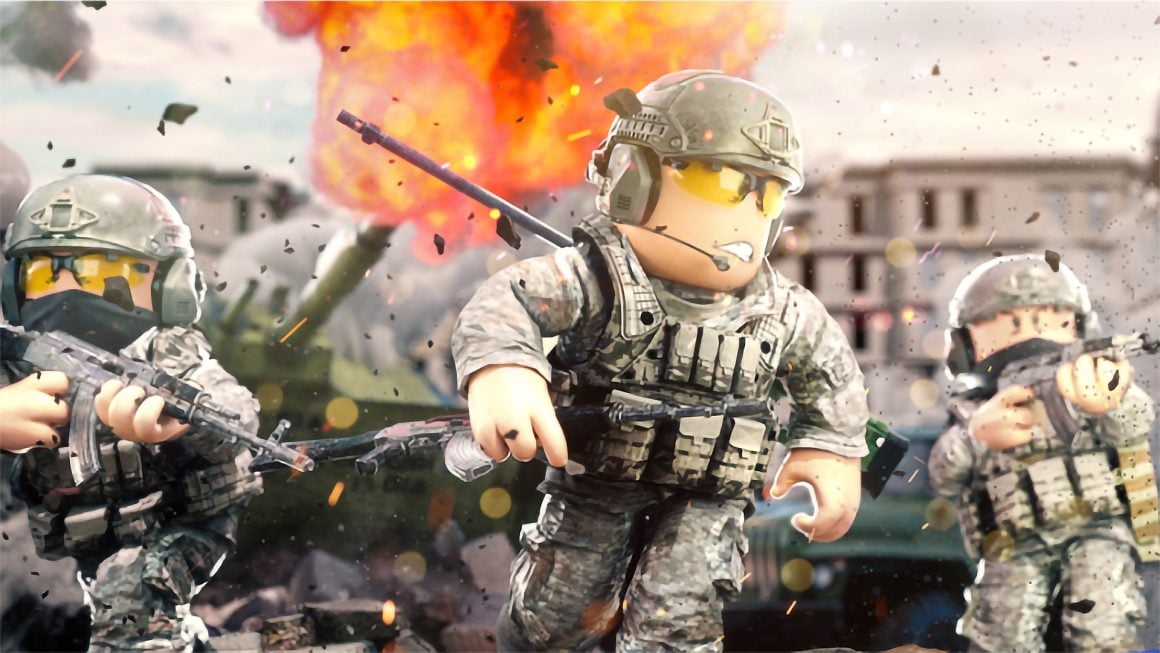 Kicking this list off is going to be Polybattle, a large-scale game very similar to Battlefield, if you can just imagine a low-poly version of it. Much like the hit game, Polybattle has features like classes, vehicles, killstreaks and missions, all made with care to provide an excellent and intense experience for dedicated players. This is also one of the most popular games on Roblox, with a high number of players always active on the servers.
War Simulator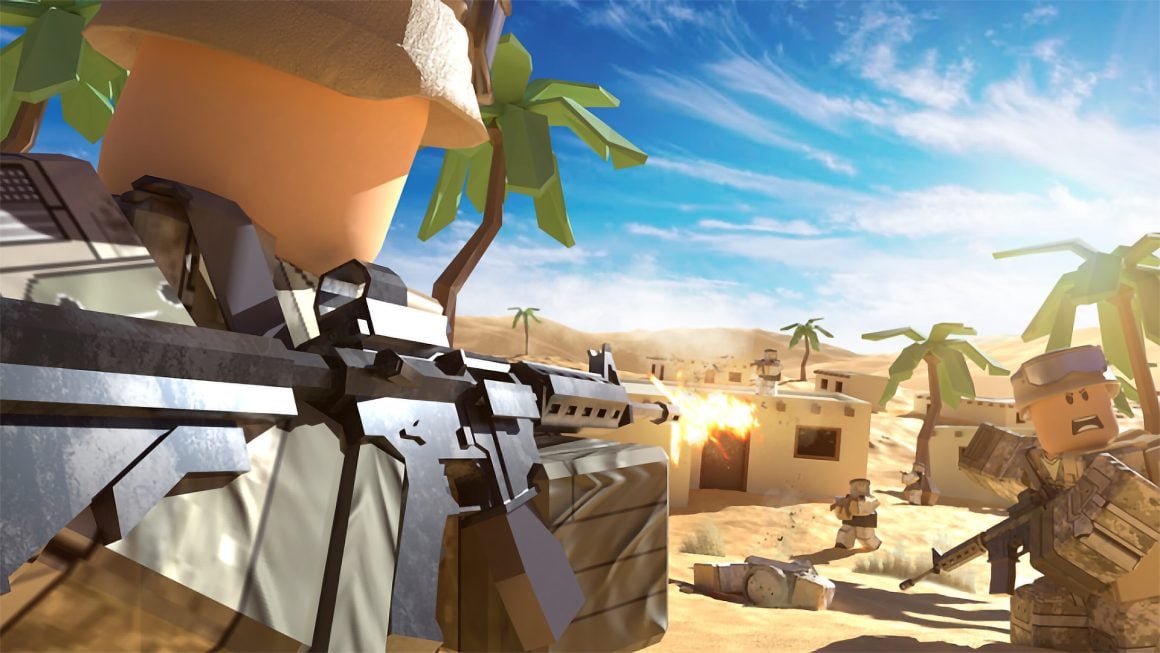 This game has a very interesting take on combat, as it places you in ancient times, fighting in a legion with crude weapons. By defeating enemies, you can upgrade your force to new eras, all the way to an age that has a Sci-Fi theme to it. It is very fun and intuitive, and it has a high number of players always present and enjoying it. Consider War Simulator for a very fun time!
Strucid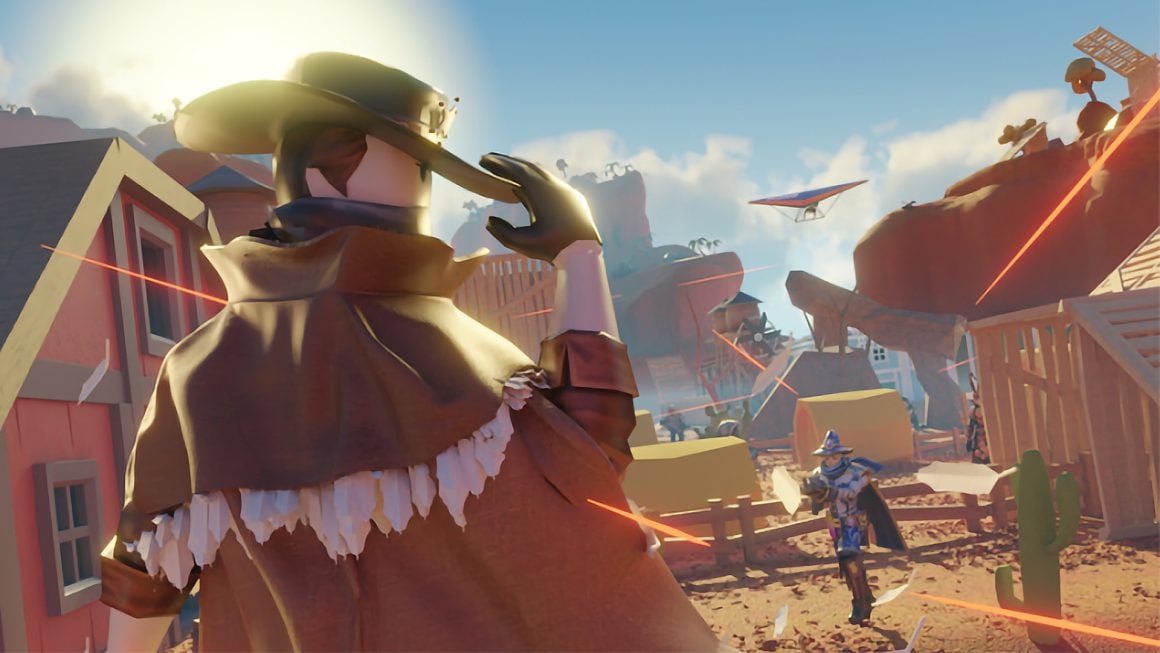 As opposed to Polybattle, which takes inspiration from Battlefield, Strucid takes inspiration from Fortnite and has some pretty nice graphics for it being a Roblox game! The game is awaiting a large update at the moment so you can expect some new content to be dropping in the future. Aside from this, it is one of the most popular shooting games on Roblox ever, as players usually love Fortnite and anything related to it.
Island Royale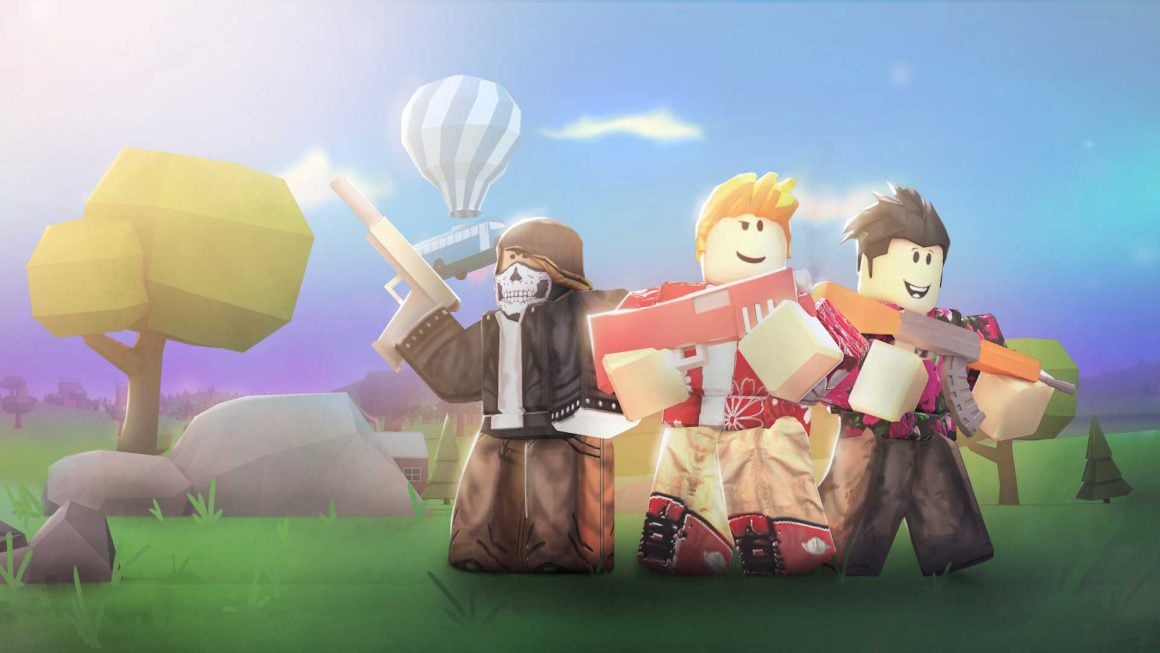 Sticking to the Fortnite theme, we have Island Royale, a game that places you on an island and has you duke it out with other players, a classic battle royale experience! The game receives frequent updates so new content is always popping up. It is very fast-paced and fun, so you can expect a high number of players in the game at all times, and you won't ever have an empty lobby.
Zombie Attack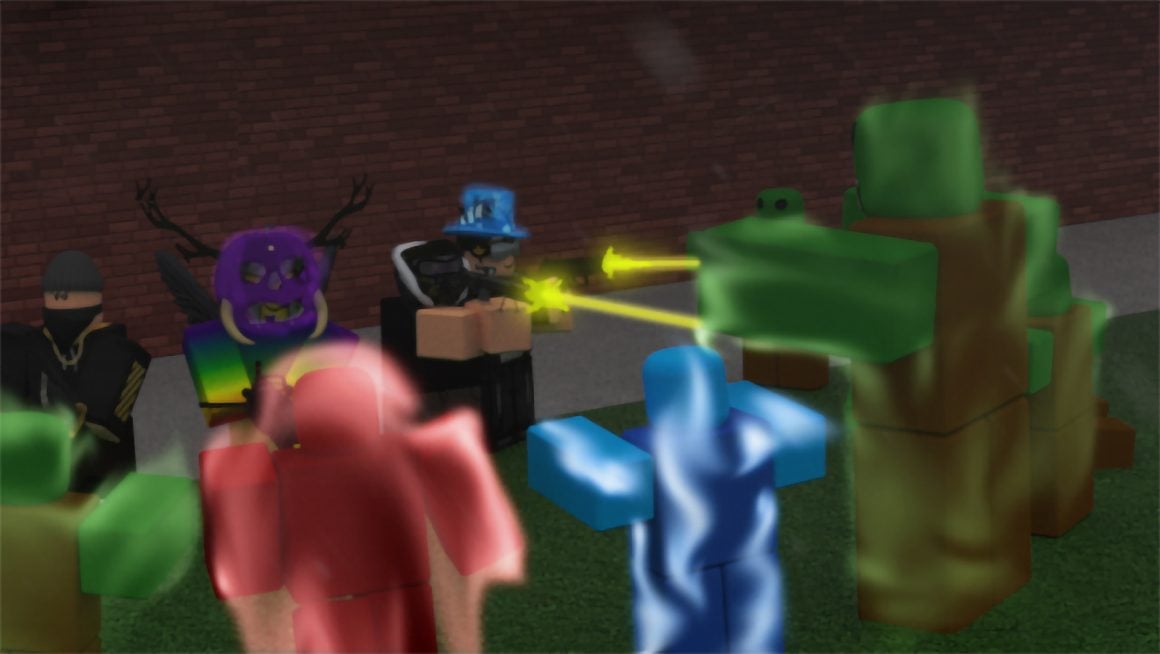 Playing zombie games like Black Ops 2 is always one of the most fun experiences you can have in gaming. This is worth double if friends are involved, as the snarky commentary and banter help improve the mood immensely. Zombie Attack is a classic zombie wave game that scales in difficulty the more you progress, making it very hard for even the most experienced players. The scaling is infinite, so you can literally play it forever and not be done. Combat is fought with either melee weapons or guns, and you can also kill bosses.
Shoot Out!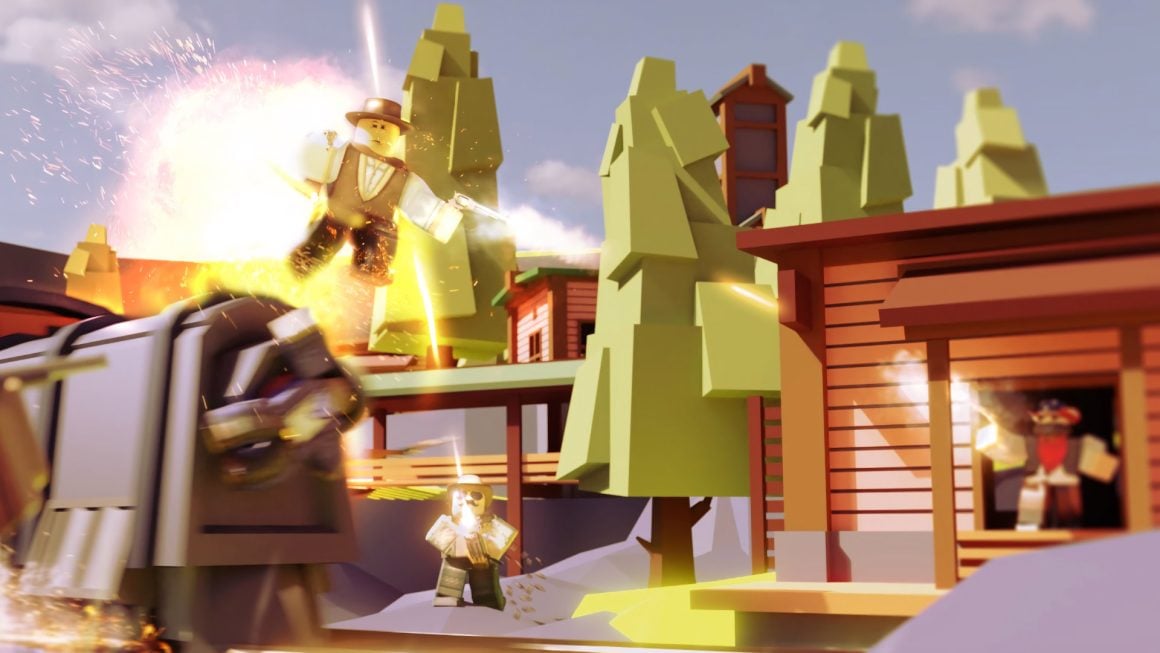 Contrary to what the name implies, Shoot Out lets you choose your own character and has you battle other thematic characters ranging from pirates to ninjas. The variety is the key element here, as having the choice between so many different characters makes the game feel fresh and exciting every time you start a new one. The characters in the game also have special abilities they can use in the heat of battle to devastate enemies. Awesome!
KAT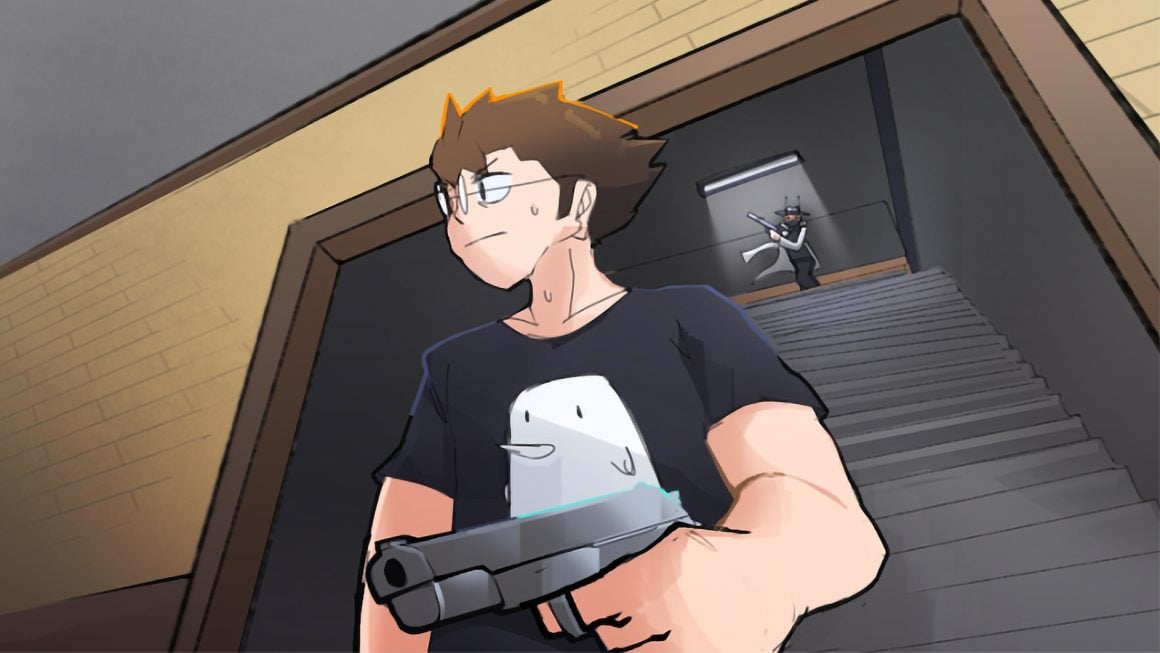 Unlike many other games on this list, KAT has an extreme focus on throwing knives and the occasional gun. It is very fast-paced and easy to grasp, so you're sure to be having fun no matter how experienced you are in the game. Due to the vast knife and gun selection, you can take on each encounter in a different way, keeping your enemies on their toes and keeping you intrigued. While there hasn't been a major update in a while, there is still a lot to go on and there's never a dull moment.
Counter Blox: Remastered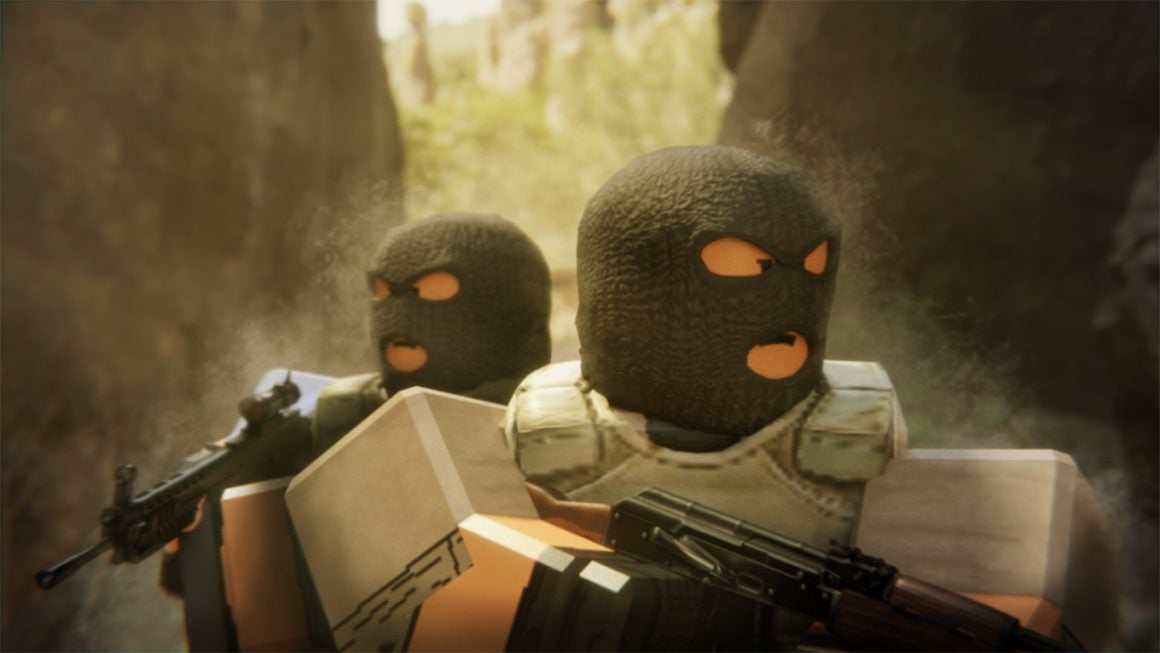 This is essentially a complete copy of Counter-Strike: Global Offensive, but it is still one of the most popular games on Roblox at the moment since you can enter every match with the knowledge that it is going to be fun no matter what! Winning/losing matches gives you the currency that you can use to buy weapons for future rounds, just like CS:GO. Counter Blox: Remastered is a masterpiece of a game and should not be glossed over. This game is best enjoyed with friends, so get some of those and have a blast!
Arsenal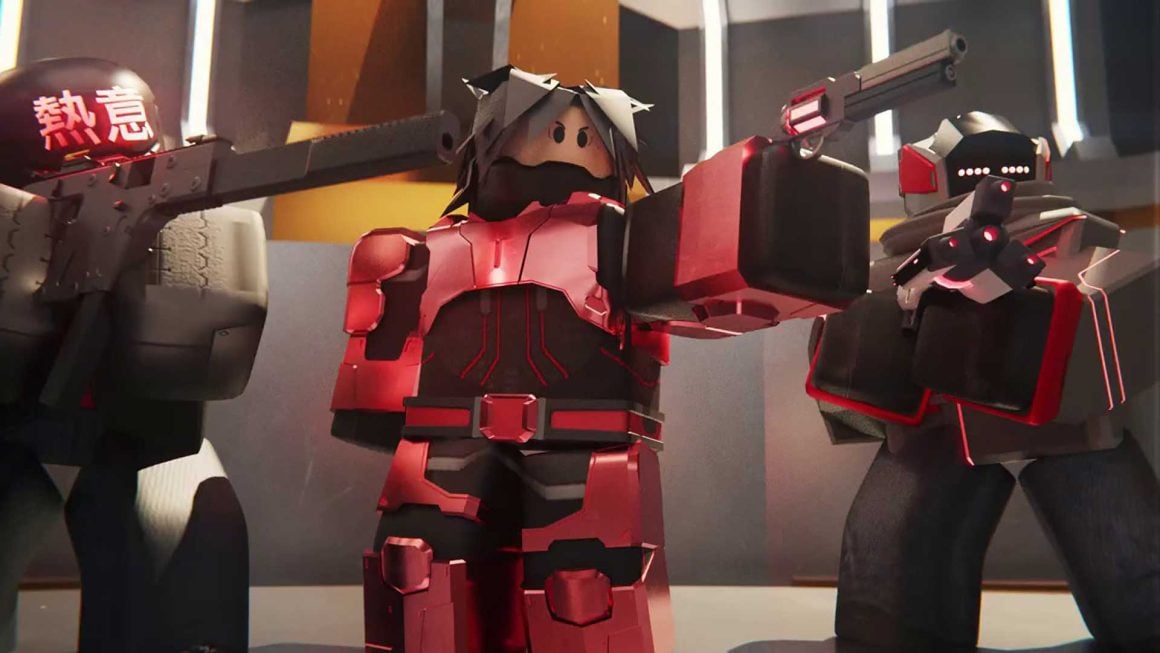 With over 2 billion visits, Arsenal is all about the pace. The faster you move and the more you kill enemies, the better. Its basis is on Gun Game from Call of Duty, where you start with a weapon and make your way through all of the available weapons with kills until you get to the final one, which requires you to kill a player with a golden knife. It is very fun when you include your friends, to pick up a gun and have a blast!
Phantom Forces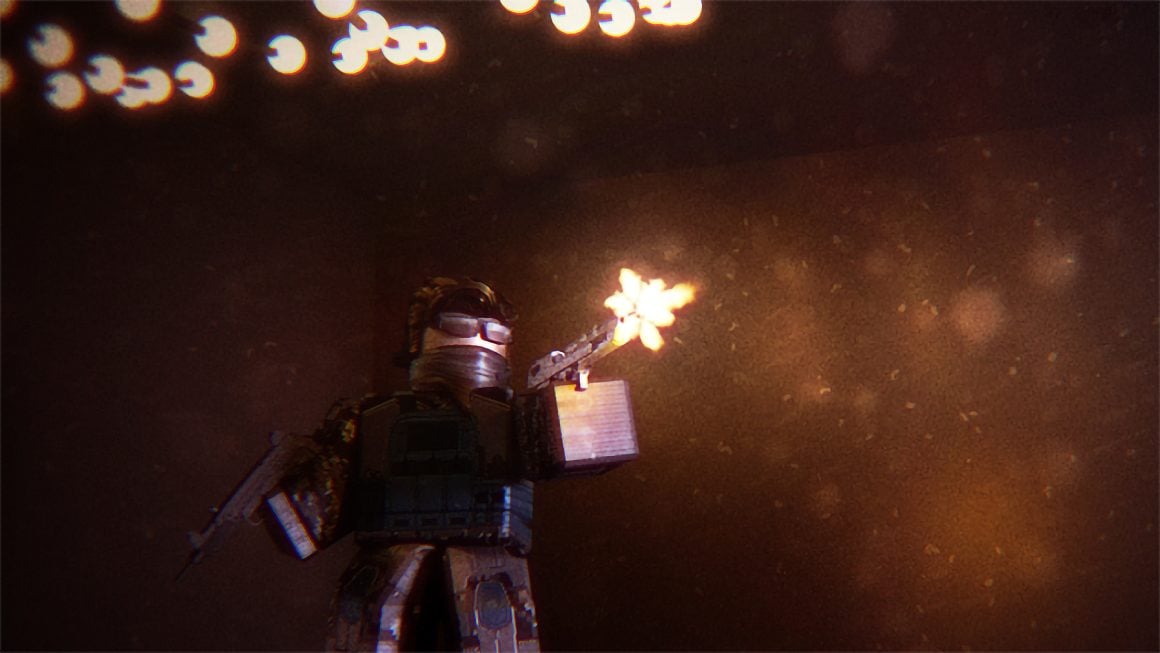 One of the most detailed Roblox FPS games, Phantom Forces is a lot like Call of Duty, and its popularity is through the roof. With a wide variety of mechanics and game modes, you can be sure that you will not have a single dull moment playing this amazing game. Updates are frequent and they introduce a lot of new content all the time.
We have come to the end! All of these games are, of course, tailored in response to what players suggest and criticize, so most of the mechanics and details are tailored to your needs and what you expect from an FPS game. They are all free and you can immediately jump into any one of them for a good time. In case you want to know more about Roblox, we strongly suggest checking out our Roblox statistics article for some extra info!