When you start The Sims 4 for the first time, you get to see how the CAS (Create a Sim) looks and works. Sometimes, to make the best "looking" character for our playthroughs, we craft things carefully. Indeed, some people tend to copy themselves in this virtual world, while others try something entirely new/different. Simultaneously, you have those players that use the Gallery, "TSR" (The Sims Resource), or ModTheSims to download the perfect sim.
Still, though, we all get to experience the CAS from time to time. Sometimes we take a little while to add the best hairstyles, skintones, eye shape, mascaras, or even eyeshadow. Afterward, some of us take to dress them up with the best clothes and random articles.
Even though the base game gives us many options, we often "feel" that something is missing. As a result, we use different websites that contain multiple mods that add that missing detail and make it all better. Hence you have players that check the current eyelashes, find them "unworthy," and look for better customization from all around the Internet.
If you're one of these people, this article is for you. This time around, you'll find multiple Custom Content for The Sims 4 that aim to add more Eyelashes for your Sims. We hope you like the options you'll find here.
Eyelashes in The Sims 4 give the last touches to your favorite Sims. With this type of "modification," you can add more layers of customization and increase the "features" for their faces. Furthermore, within this list, you'll see different styles that follow famous niches from different cultures and countries. Most noteworthy, all of these mods are HQ compatible, given your Sims a better look as they move around their virtual world.
1. No EA Eyelashes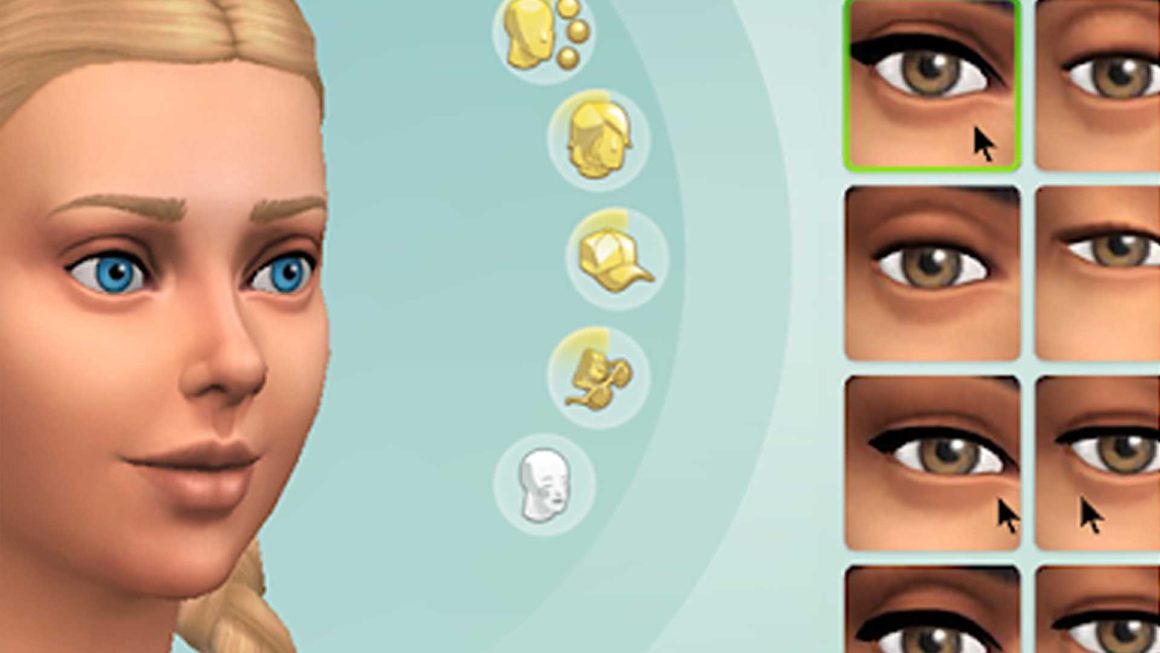 This mod gives you an "introduction" on how everything can change(practically) when you remove a well-known feature from the game. Since the base game provides us with no option to change (or remove) this type of preset, we need this mod to "unlock" this feature for us. Therefore, if you want to apply a face mask, the standard eyelashes will disappear. When you download and try them within your save files, the Sim's eyes will never be the same. Last but not least, you can find two versions of the mod, one that changes only the age group that you'll like, or the "complete" that changes everything.
2. Kijiko 3D Eyelashes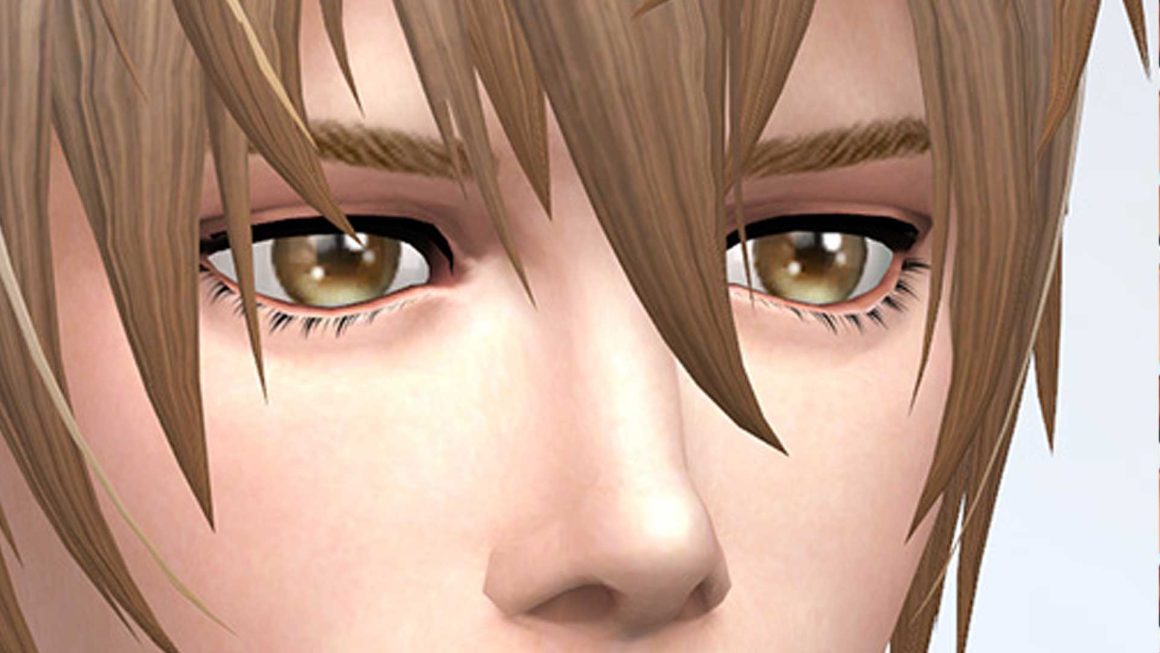 Some of the best work you can find when modifying this feature comes with this modder. The Kijiko-sims custom content always leaves a good impression and increases the appealing of your game. Head up to the modder's website and check their unique projects. At the moment, the mod gives you a choice to use the new elements for Teen/YA/Adult/Elder. Also, it's available for all genders, which means that you can modify the entire family. When you upload the files to your game, you'll find 25 regular length styles for you to try between your Sims. Additionally, if you add the optional final, you can get +20 long Eyelashes styles.
3. Dreamgirl 3D Lashes Version 2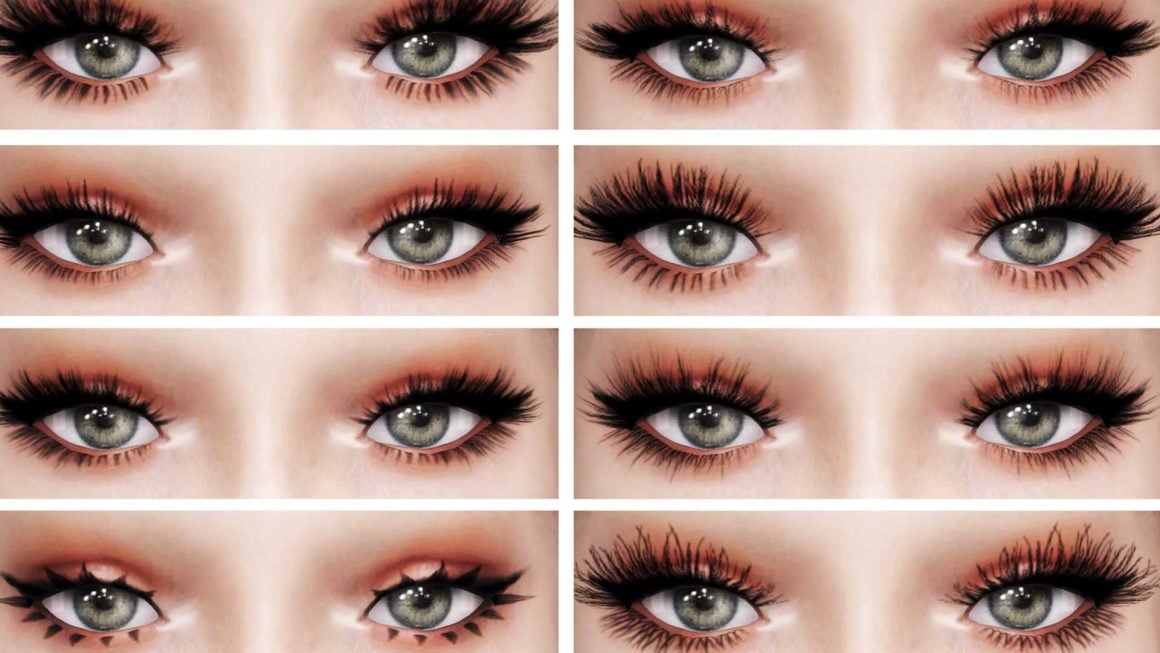 Explore more options to the game as you check more styles for your sims. This particular modder has some "anime" sources for the inspiration of this type of Custom Content. In this group of Custom Content items, you can find 3D lashes and 30 swatches. Without a doubt, in this S4CC, you will have better options for your female Sims that require that extra touch. Furthermore, with the new skin choices that we have in the game, the Lashes modify and give that personality you're looking for in your new Sims. Finally, there are many versions from the same modder that each add uniqueness and more customization.
4. MMSims 3D Eyelashes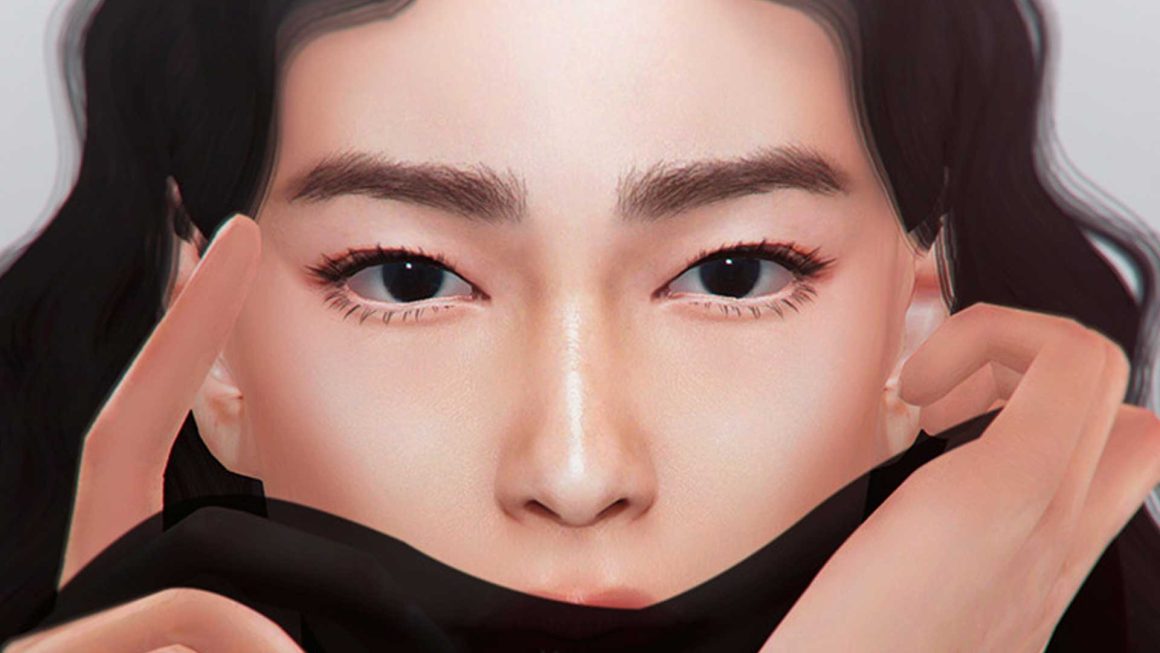 Unlike the previous examples, the options you can find from this modder always look more "realistic." Therefore, if you want to give the last finishes for your female sims, you can find better tools from this mod. Moreover, if you download the multiple versions that this modder currently contains on his website, you can "mix and match" swatches. As a result, you could bring more style and different colors to distinguish the personality of the ideal "my sims" that you can make in the game. Indeed, with this HQ Mod quality, everything that you'll add makes The Sims 4 look prettier and appealing to the eye.
5. Plumbobjuice 3D Lashes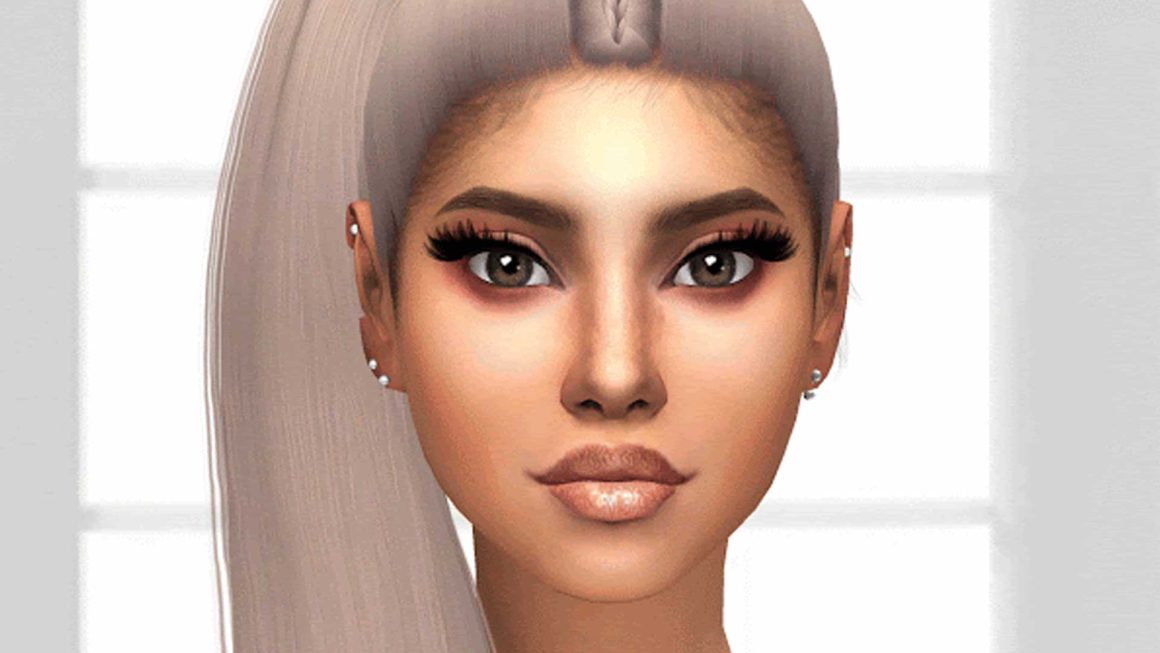 Add more variety to the looks of your available sims with the eyelashes. This pack comes with many options from different sources, making it more appealing for the whole community. Above all, this Custom Content comes with recolors and retextures from a previously mentioned mod (Kijiko). Therefore, you need to have both groups of lashes available in the game at the same time. This time around, you'll get another 25 swatches to check and possibly use your female sims as you continue with your game sessions. Since the modder still gives updates to their community, another version uses the "skin detail" part of CAS. Most noteworthy, for the new version, check if your possible choices have a workaround with glasses on. Sometimes they tend to disappear.
6. S-Club's Eyeliners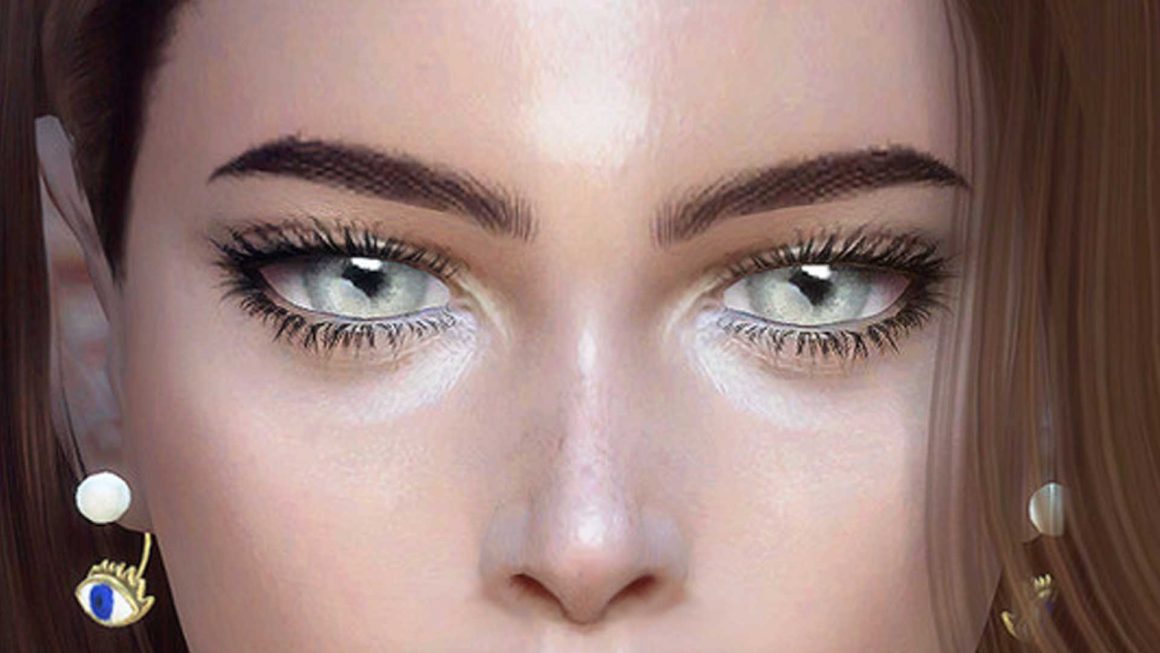 With the sims resource aid, you can quickly obtain more ways to modify the "pixels" around your sims' eyes with the website's unique Custom Content. Indeed, this modder takes their time to make the best mods in The Sims 4 and keep adding better content to the game. As a result, you can download multiple "groups" that contain either Eyeliners or Eyelashes. Thankfully, since all of this work comes from the same source, you could add/remove anything you want. Keep looking for further updates from S-Club. They always have something new to try in The Sims 4.
7. MaySims 3D Eyelashes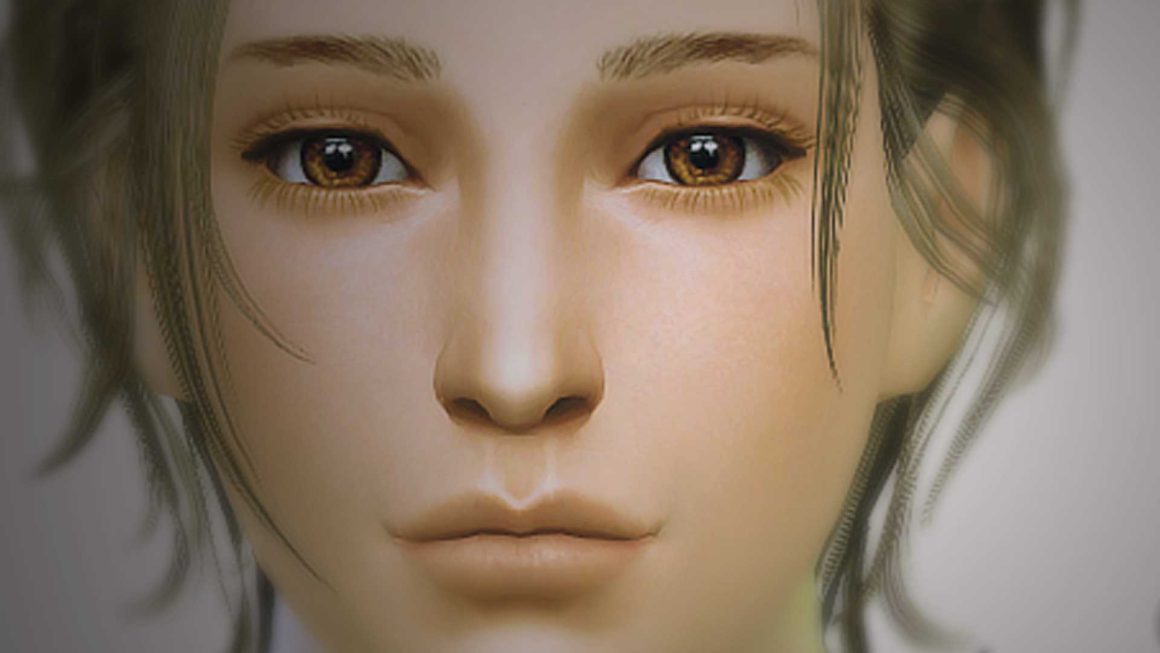 Probably a little tricky, but still the right choice if you want to add more items with the same theme. At the moment, there are three different colors but multiple options for you to try in your beloved Sims. Due to the Custom Content release date, you may find that sometimes things don't work well. Still, though, with a little tinkering, you can make them look appealing. Most noteworthy, they use a personal website to keep their mods "secure." In other words, you'll need to disable "AdBlock" (if you have any) and create an account before you start downloading.
8. LeahLillith 3D Lashes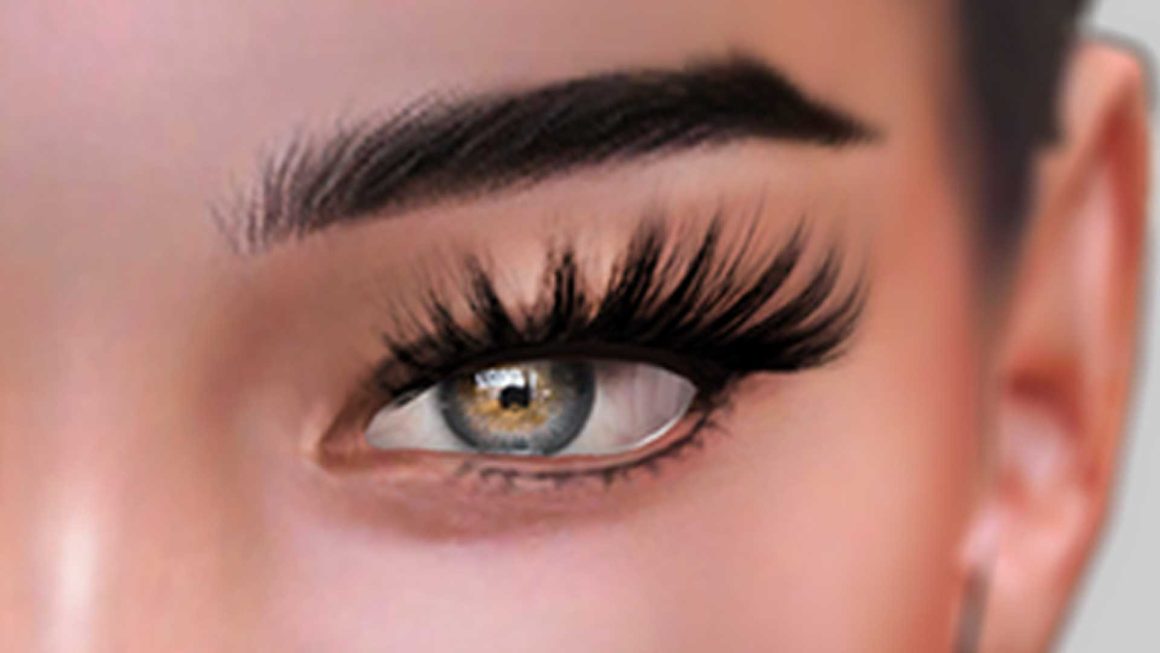 When you have everything set up for this mod, you'll have another layer of options to make your sims look amazing. This time around, you have these 3D Lashes that have either long or short parameters. From this modder, you could find two different groups that have a particular realistic theme. For example, the Hollywood group has a touch of inspiration from the famous actresses that dominate the red carpet. Simultaneously, you could find that "Attitude" group that makes your sims look more serious and ready for anything. With these options at your disposal, you could even venture across the jungle with your head high.
9. Ruby and Sapphire 3D Lashes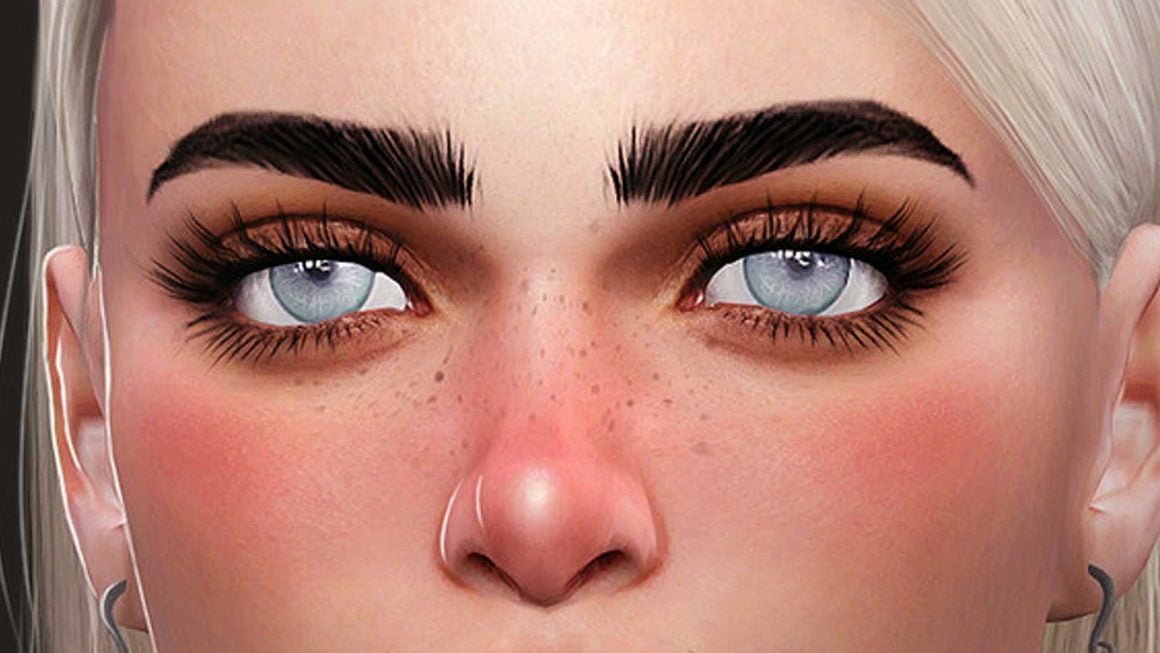 If you're looking for a realistic look for your Sims, look no further. You can look at the different Custom Content for the sims resource from the same modder and find for yourself. Between the possible choices, you can find different colors and lashes that tend to make your Sims more "human." As a result, you may need multiple mods that change the skin colors and face to match things correctly. Therefore, you could start with these 3D Lashes and end up with numerous add-ons that make everything different.
10. Halloween 3D Lashes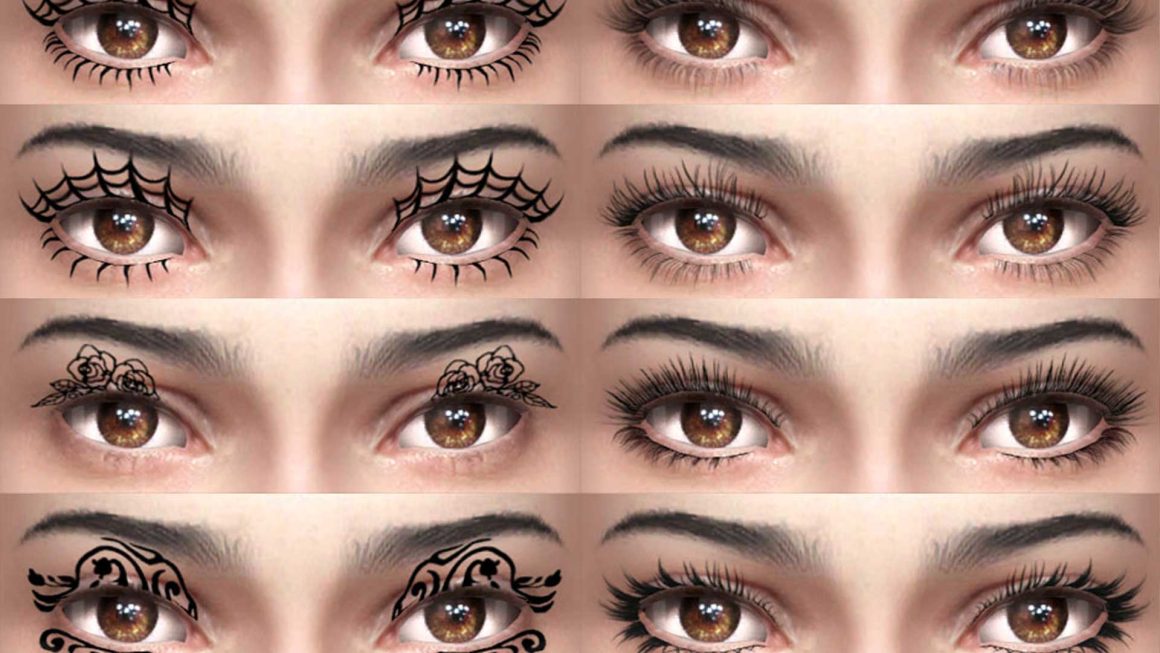 Now, leave reality behind and add lashes from the supernatural niche with this Custom Content. Between the options you could find, some items add a spider's web around your eyes. Additionally, you could find some tribal-like choices or something entirely out of context. Without a doubt, a mod like this adds that "queen of the night" effect. Hence, some players like to add this type of content to their vampire sims. As a result, if you want to make a Vampire with unique new features, you could add this to your "arsenal."