Train games fall into a very specific niche where all you have to do is manage and operate your railroad empire. They usually have a fair deal of depth to them, with many upgrade paths, progression, and a wide variety of things to build to make everything more efficient. But what are the best train games?
Simply put, the best train games are the ones that stay the most faithful to real-world scenarios and have the smoothest progression system. To get you more in touch with the subject, we have prepared this intuitive list of games, complete with brief descriptions and what makes them fun!
Should you find yourself looking for extra games to play, you can always take a look at our other articles like best gacha games and best IOS games!
The best train games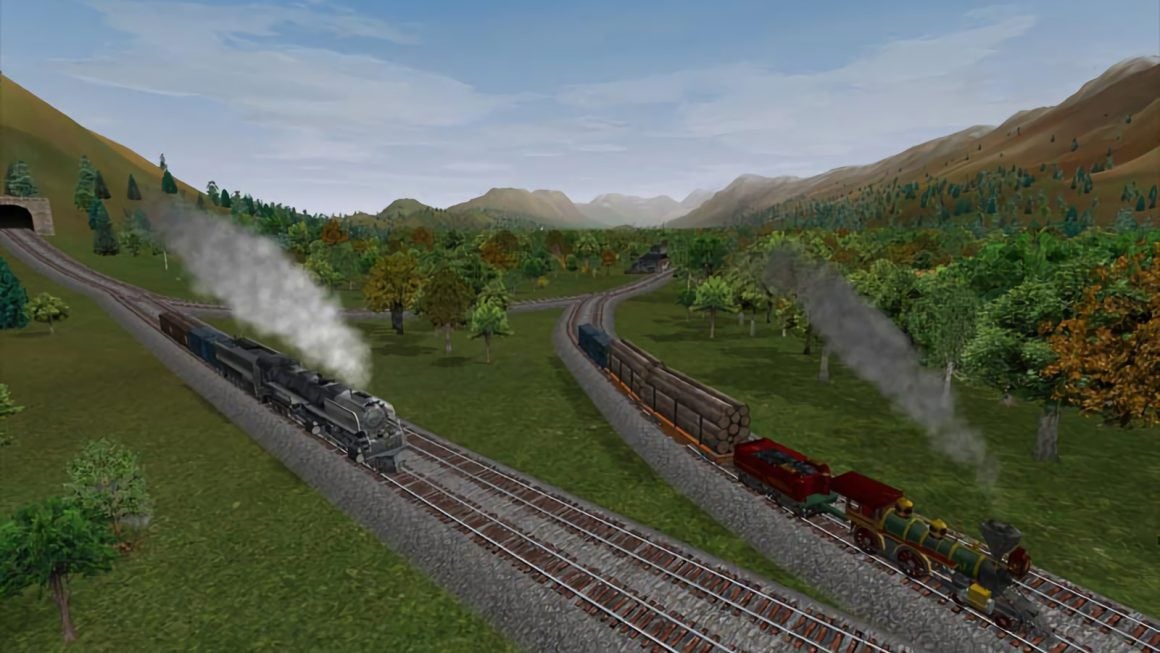 Railroad Tycoon 3
The Railroad Tycoon series is renowned for its high-quality releases, deep complexity of gaming, and variety of choices, as are many of the best train games. In the third release of the game, you manage a railway system that has to deliver goods from point A to point B to acquire revenue. There is a campaign that spans many years in history — USA, Europe, World, and Future. In total, there are 16 scenarios that you can go through, each with its own challenges and goals to fulfill. Improving upon the base set by previous games, Railroad Tycoon 3 features a huge variety of locomotives from all corners of the world, as well as improved quality of life where it's much easier to design your railway system and make small changes, something that way much more difficult in previous games.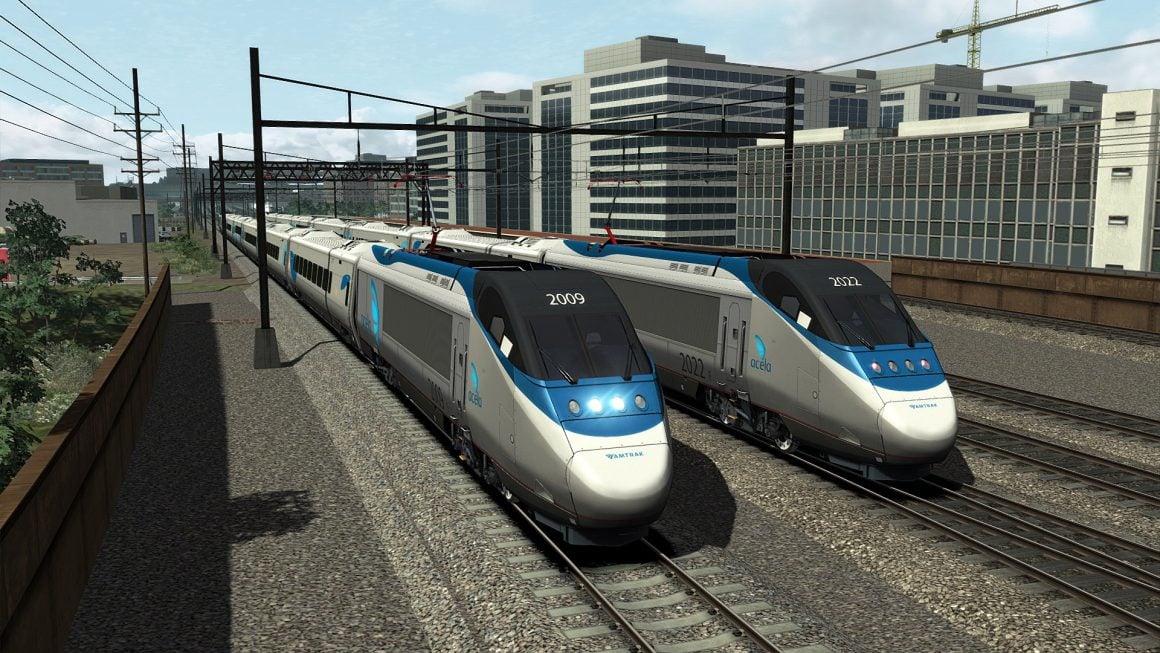 Train Simulator 2022
Moving on, we have an extremely complex game that brings the real world of train operation straight to your screen. Train Simulator 2022 features dozens of locomotives that have the same performance as their real-world counterparts, making the whole experience of operating these machines more enjoyable. Something that is especially appealing in this game is the large scale of it, where you can drive through various corridors of the world and follow the most iconic and most used tracks ever. The scenarios you can simulate are interesting and challenging in some respects, since there is a wide variety of them, from transporting passengers to hauling resources, this game offers everything and can easily be considered one of the best train games.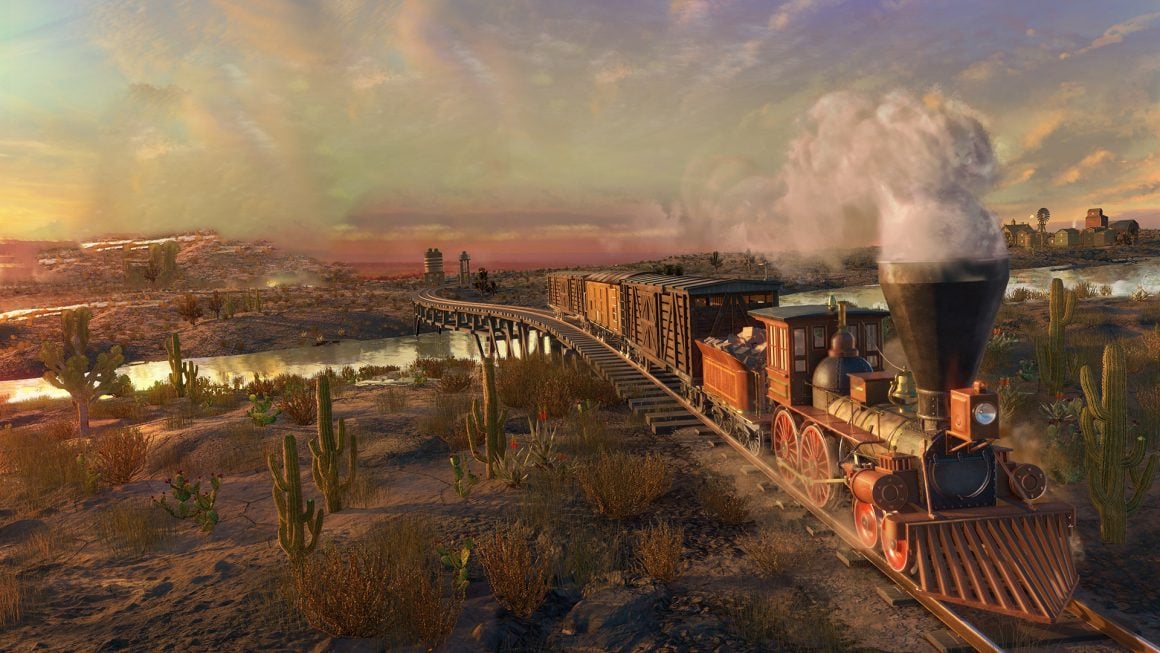 Railway Empire
Something that will pull you back to any game is the story it presents. Railway Empire is set in the 1830s when the train industry is just getting started, and the world needs someone to create a reliable infrastructure of rails so every social need is sated. As you progress through the game, you will have access to over 40 locomotives built to perfection, and you can set them on the rails to complete various tasks. There is a rival system, where you have to outdo other railroad tycoons that have the same ambitions as you. Of course, simply placing the tracks and the trains is not enough, since you can also conduct research that will improve the infrastructure, the trains, and much more. Investing in buildings is another great way of increasing revenue. This game offers a classic management experience and is absolutely one of the best train games.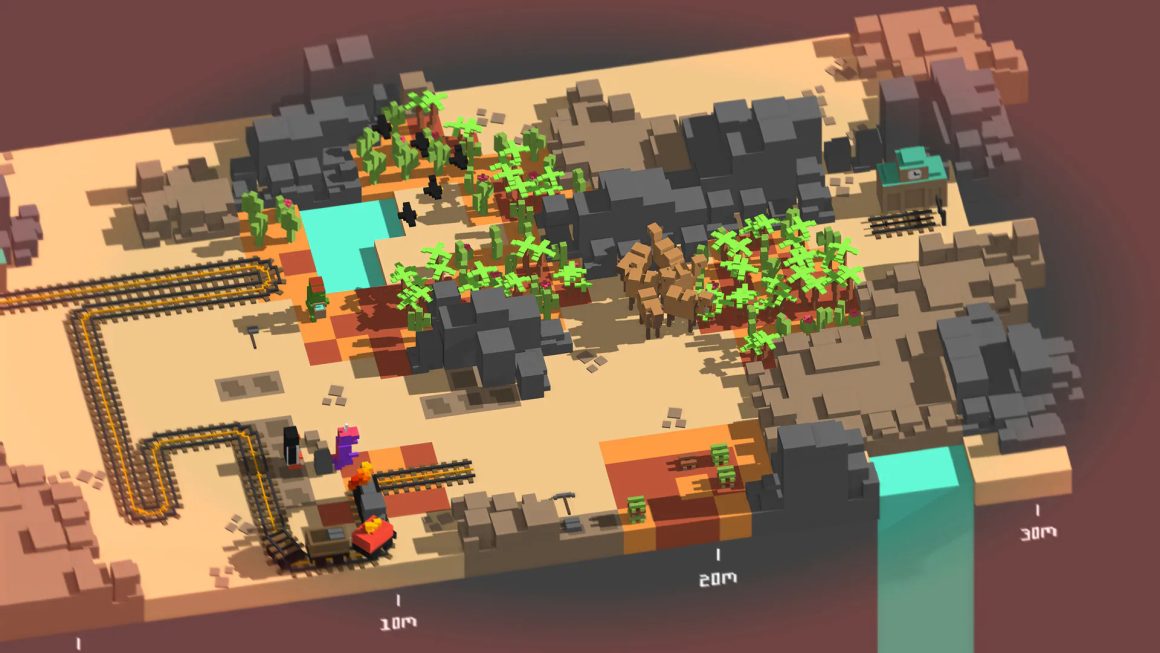 Unrailed!
Unrailed! is an incredibly well-made co-op game with a fantastic premise — you have a train on the tracks that is slowly moving along, and you have to work together with your friends to collect resources so you can create new train tracks. Creativity like this is what we look for in the best train games. The game has a very blocky style to it, similar to games like Trove or Unturned, but it works so well for the gameplay application. The thing that makes the game so appealing for multiplayer is the fact that you can play Endless mode, which features an infinite procedurally generated world where you can encounter various NPCs and obstacles to overcome. As another bonus, the creator of one of the best farming games ever, Stardew Valley, said it was good, so that should be enough to convince you.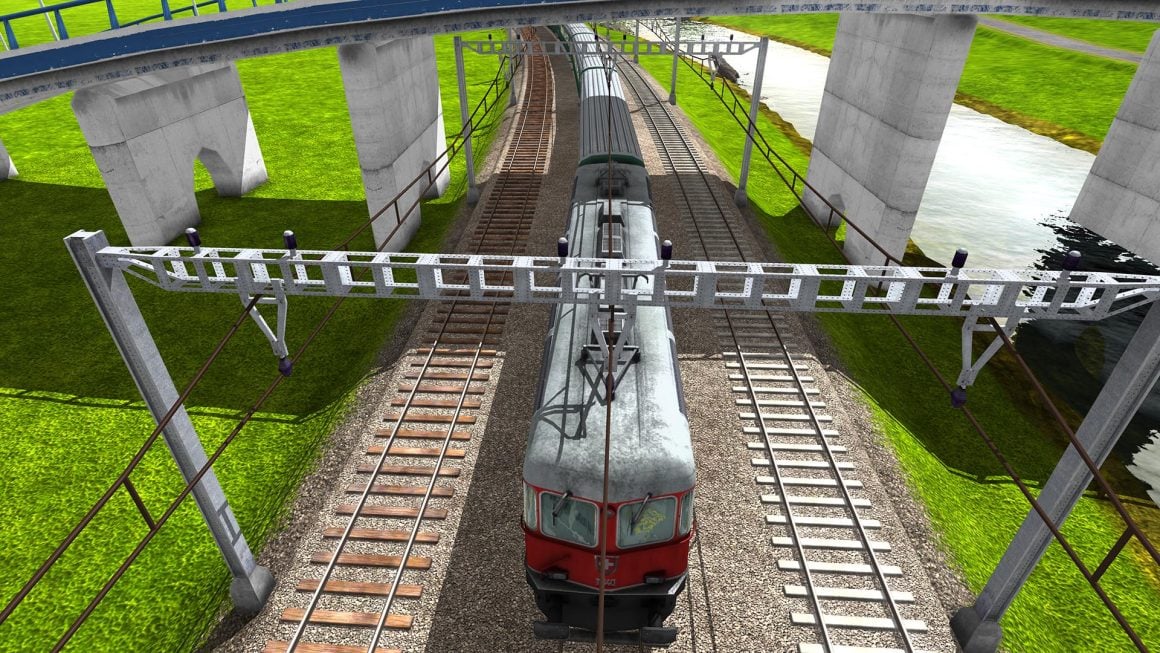 Train Fever
Moving on, we have Train Fever, a small train business simulation game developed by a small Swedish studio. Despite its small development team, it is an extremely well-made game that is hard to exclude from the best train games. The game's campaign lasts approximately 20 hours, and the premise is that you start managing your own railroad company in 1850, and as you progress through the story, you will also progress through the years and eras, adapting as you go. Your goal here is to upgrade your trains as time passes and update your railway infrastructure to accommodate the standards of the time, eventually getting to the far future, where efficiency is everything. If you're looking for a short campaign that takes care of all your train-related needs, Train Fever is the way to go.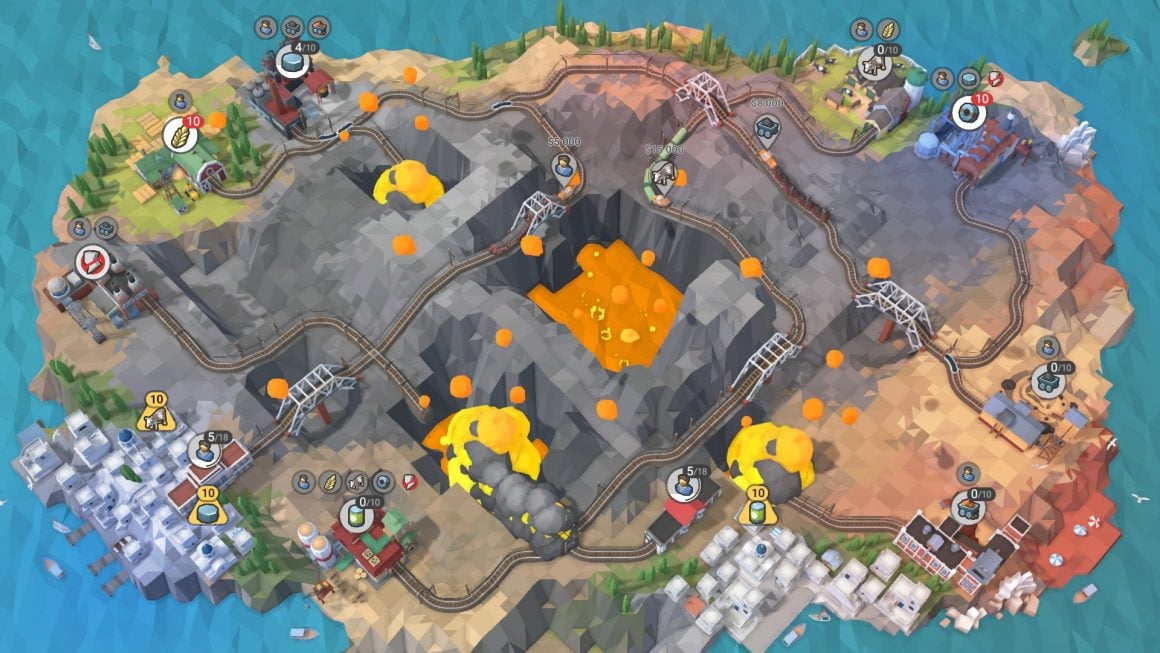 Train Valley 2
From a feverish race to the finish we move to a calm, calculated game where you have to solve train-related puzzles. On the map, you have various cities that demand certain products to be delivered to them. That's where you come in. Your job is to manage the production and resource outsourcing to create the necessary products and deliver them. You also have to create the railway that the trains use, keeping in mind that the tracks also need to be manufactured and that they have to run in the most efficient way possible. As you complete levels and progress through the game, you will earn income that will help you progress even further. Train Valley 2 is one of the best train games that builds upon the foundations laid by the previous release, and adds more complexity, making the whole experience more enjoyable.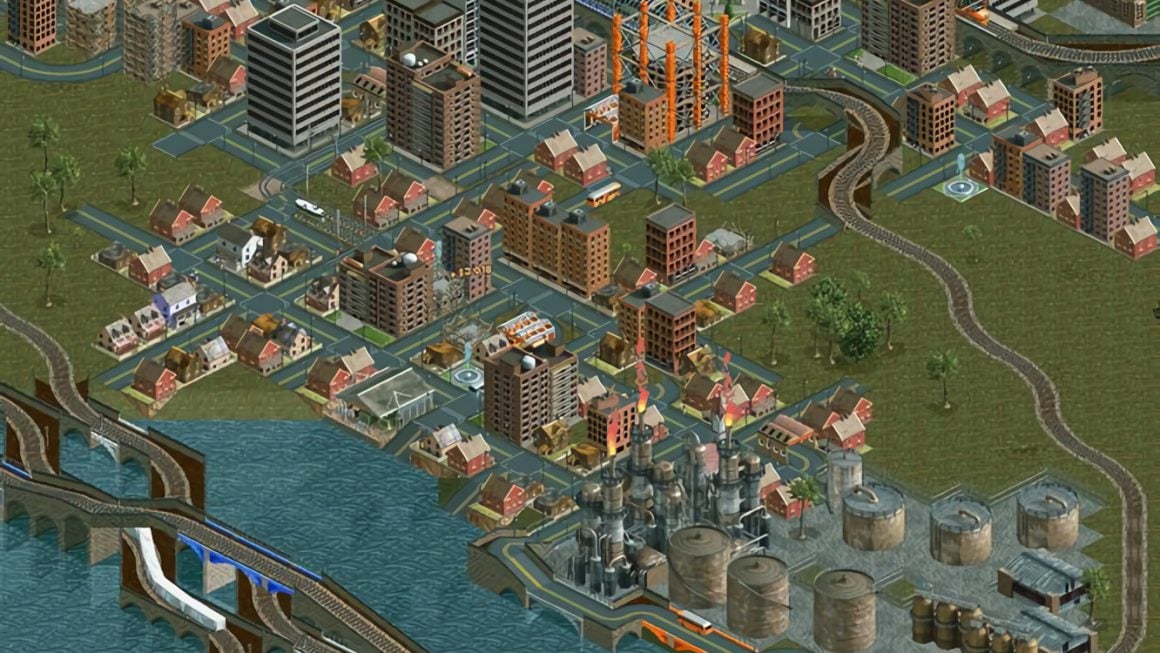 Chris Sawyer's Locomotion
This game is not exclusive to trains, but also includes other transport systems such as trucks, busses, airplanes, and much more. That does not stop it from being one of the best train games. The setting is the year 1900, leading up to 2100, during which time you can complete a large number of scenarios, each containing different challenges and goals to complete. There is the option of choosing your difficulty level, from Beginner all the way to Expert, so the challenge is not set in stone and it can be accommodating for gamers of all skill levels. For players who prefer to enjoy their games with a friend, there is a co-op option where you can work together and tackle the scenarios that way. Overall, it's an excellent game with a lot of content that would keep anyone occupied for hours!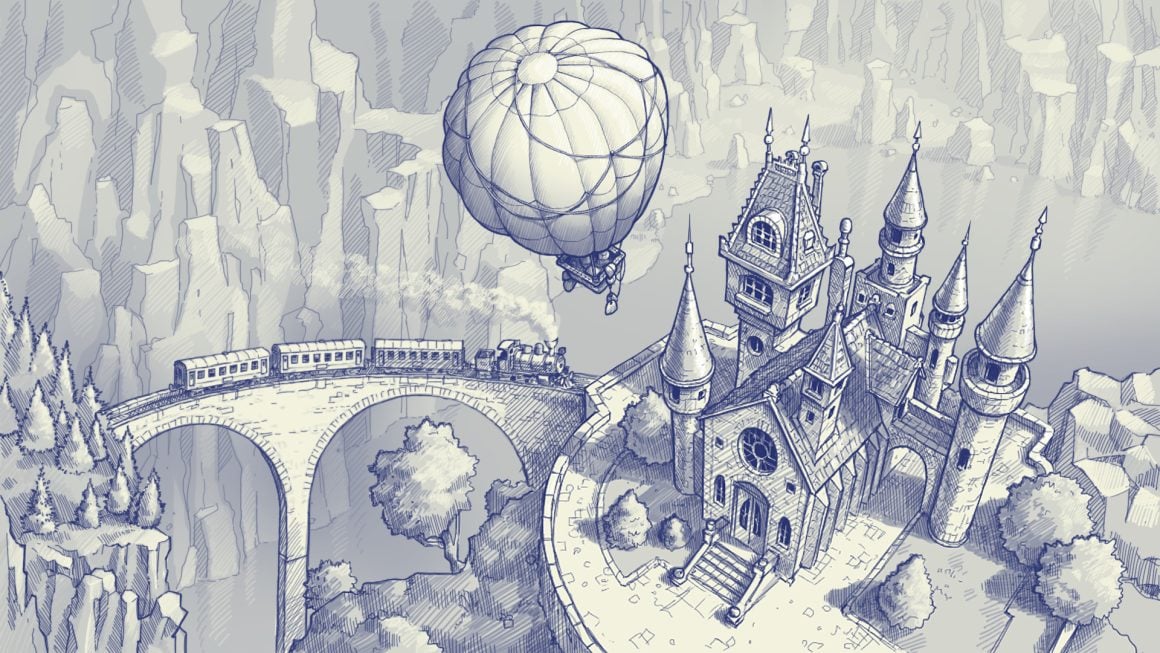 Paper Train Traffic
Here we a very small game that you might not have heard of. While other games tend to focus on realism, in Paper Train Traffic, you have to solve puzzles presented in a unique, hand-drawn style. There are over 300 levels, and many of them boil down to managing the train infrastructure so that no trains collide with each other, but there is are many more scenarios that require some more brainpower. The game will take you to places all over the world, so there is a lot of level diversity and you don't have to look at the same setting all the time. While it is a not very well-known game, it provides a refreshing experience that is a perfect fit for the best train games!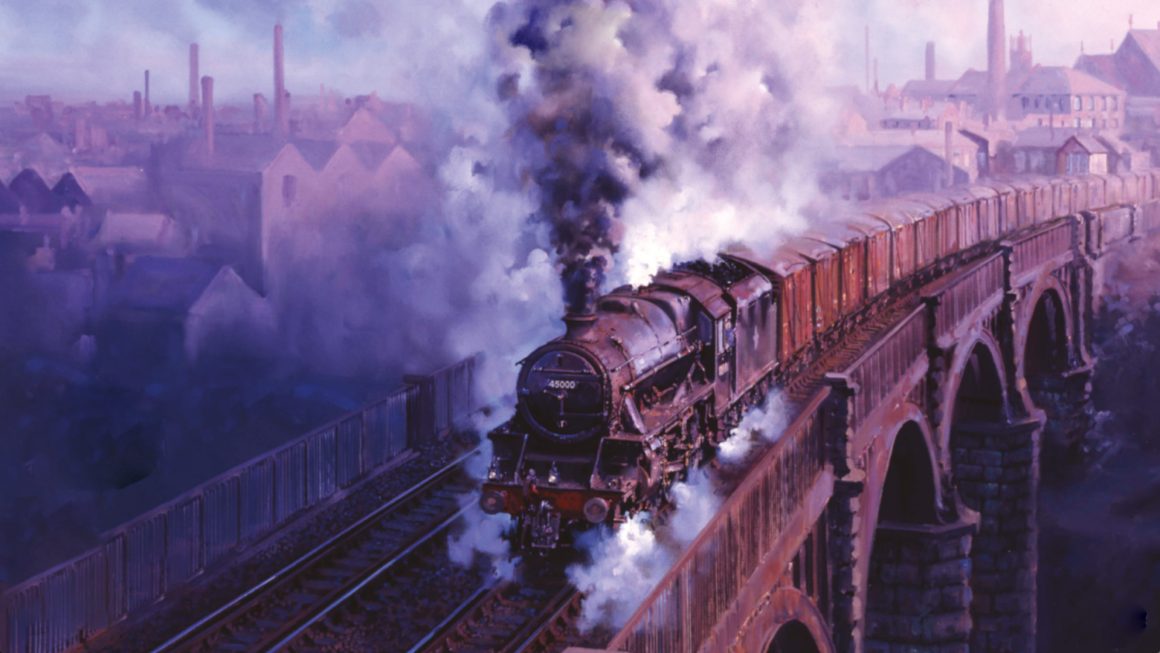 Steam: Rails to Riches
This one is actually the official video game adaptation of the board game of the same name, so that must mean it can be considered one of the best train games. In this game, you manage a board filled with hexagonal tiles that depict a map filled with focus points that you need to upgrade, such as the tracks, the trains, and various buildings that are situated along the tracks. For a board game, it's quite complex and requires a lot of forethought, since it is quite important to manage your finances so you do not go into ruin, but also invest enough so that you're progressing consistently. Similar to Paper Train Traffic, this game is not that well-known, but it is like a hidden gem that is well worth the money.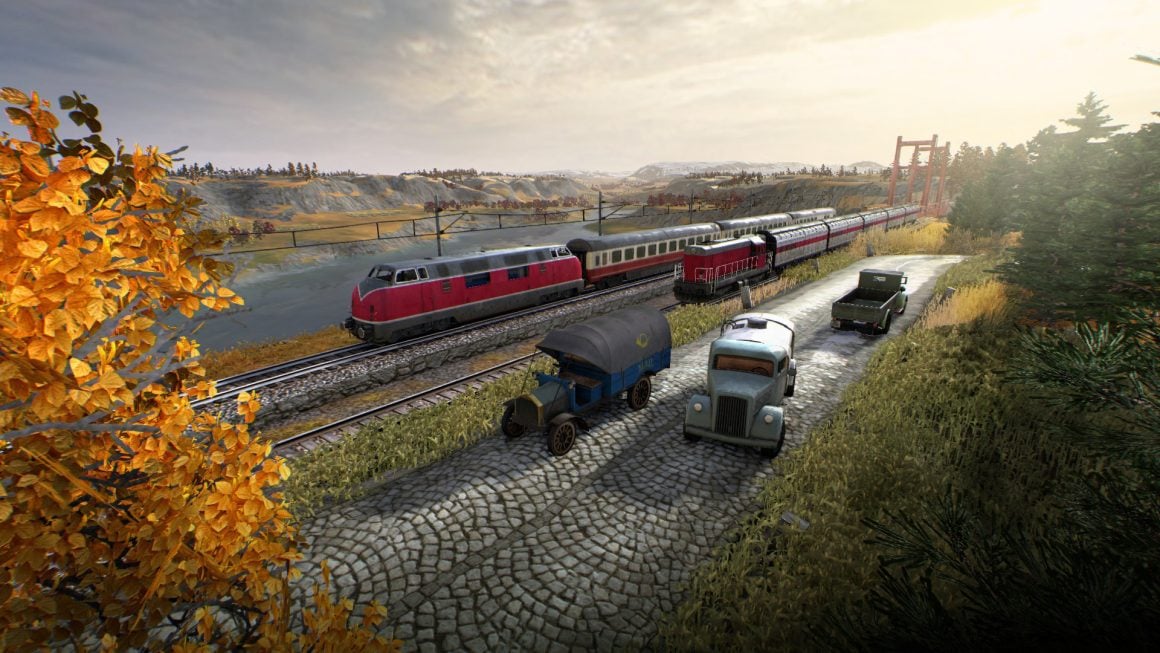 Mashinky
Another management game, Mashinky is all about creating an efficient transporting company that has many vehicles under its control. You have to make sure that all of the necessary deliveries are made, and you have to navigate the large map and organize your infrastructure accordingly. Mashinky places a special emphasis on realism and scale, where you can lose yourself as you traverse the vast landscape to complete your objectives, adding to the depth of gameplay. It is realism like this that well look for in the best train games. Similar to how other train games function, you also have the passing of time in Mashinky, where different eras of transport can pass the longer you play. The game was developed by a single Czech developer named Jan Zeleny, and he deserves all of the praise in the world for creating such a complete experience!
And that would be it when it comes to the best train games! We sincerely hope that you have found the right train game for you and that all of your curiosity has been satisfied. If you're craving more games, consider taking a look at our other articles like best free PC games and best mobile multiplayer games!