SHiFT codes are Gearbox's way of giving back to players for supporting their titles outside of their game worlds. First seen in Borderlands 2, SHiFT codes have become a mainstay of the Borderlands experience, reappearing in The Pre-Sequel and now Borderlands 3. And unlike loot boxes, SHiFT codes are completely free! What kind of cool stuff can you get from SHiFT codes and how do you find them? That's what we're here to answer, so read on to get the low-down on SHiFT codes and how to redeem them.
All limited-time SHiFT codes
Most Borderlands 3 SHiFT codes must be redeemed on the day of their posting on social media. Here's the full list of all the SHiFT codes and when they expire. This is a pretty big list, so you can see just how many Golden Keys and cool loot you've been missing out on. If you see one that's still active, hop into Borderlands 3 and redeem it quickly!
K95BT-B99H9-CX5XH-RTJB3-C6SJX – Skagwave Head
CZ5JT-HFH99-KXKRZ-6BTJJ-BS5WB – Saurian Synth Head
CS5JB-CTTBB-FFWXZ-FJ3BT-TC6R3 – Daemon Head
KZKBB-5HZ9S-CFKR9-RJ3T3-JBTK6 – Arachnoir Head
CSWJT-FS9H9-W6KFS-R3TTT-RFCHR – One Diamond Key
Always available Borderlands 3 SHiFT codes
To date, Gearbox has released 6 permanent SHiFT codes for Borderlands 3. That means, unlike most SHiFT codes, they won't disappear and can be redeemed at any time. Here's the full list:
Z65B3-JCXX6-5JXW3-3B33J-9SWT6 – 3 Golden Keys
ZFKJ3-TT3BB-JTBJT-T3JJT-JWX9H – 3 Golden Keys
HXKBT-XJ6FR-WBRKJ-J3TTB-RSBHR – 1 Golden Key
ZRWBJ-ST6XR-CBFKT-JT3J3-FRXJ5 – 3 Golden Keys
ZFKJ3-TT6FF-KTFKT-T3JJT-JWX36 – 1 Golden Key
9XCBT-WBXFR-5TRWJ-JJJ33-TX53Z – 3 Golden Keys
What are Borderlands 3 SHiFT codes?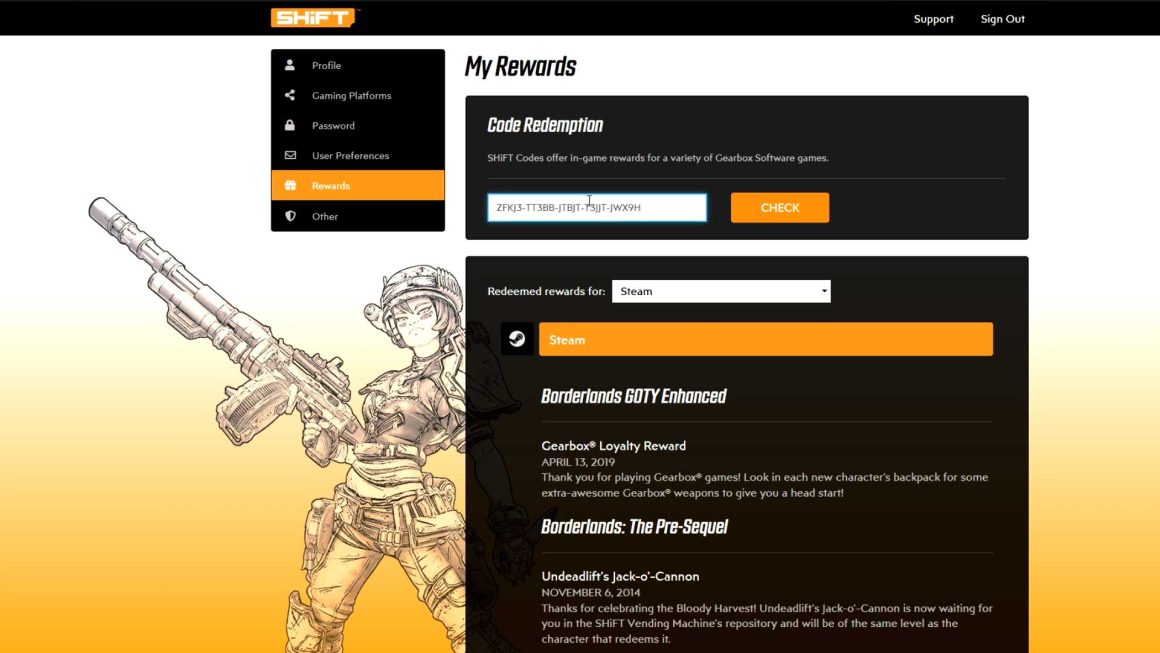 SHiFT is Gearbox's program that rewards players for participating in the community outside of the game. You can find them out in the wild on community forums, the official Borderlands and Gearbox Twitter accounts, Reddit, and other social platforms.
The game's developers at Gearbox Software release Borderlands 3 SHiFT codes on a regular basis. You'll have to be quick, though, as most of the codes will expire after a few days.
If you don't want to miss out on exclusive items and special loot, here are the pages you should have bookmarked:
How do I redeem Borderlands 3 SHiFT codes?
Borderlands 3 SHiFT codes can be redeemed via three methods:
Online – Official SHiFT Website – To redeem your SHiFT codes, you must use the same login credentials as your Borderlands 3 profile. In the menu, choose "Rewards," then write your SHiFT code and press "check" to redeem the code.
Online – Official Borderlands 3 Website – You can also redeem your SHiFT codes through the official Borderlands 3 website. All you have to do is click on the Redeem Code option under SHiFT in the main page. Here you can input the SHiFT code to reap your rewards.
In-game – This is the easiest and most straightforward method for redeeming your SHiFT codes. Just hop into Borderlands 3, click on Social, then click on the SHiFT button on the top-left of your screen. From here, you can paste in the SHiFT code or type it in manually.
Can I reuse Borderlands 3 SHiFT codes?
No. There is no way to redeem a SHiFT code more than once on the same account.
What do Borderlands 3 SHiFT codes unlock?
The Borderlands 3 SHiFT codes released so far have only contained two different types of rewards:
Golden Keys – these keys will unlock chests that will most likely give you high rarity items. However, these chests are exactly like loot boxes; you don't know what you will get. It might be something you want, or maybe the opposite.
Cosmetics – SHiFT codes containing cosmetics are much rarer than those with Golden Keys. These are usually seasonally-themed promotional items that are released every few months to get players to come back to the game.
Why did my code get denied?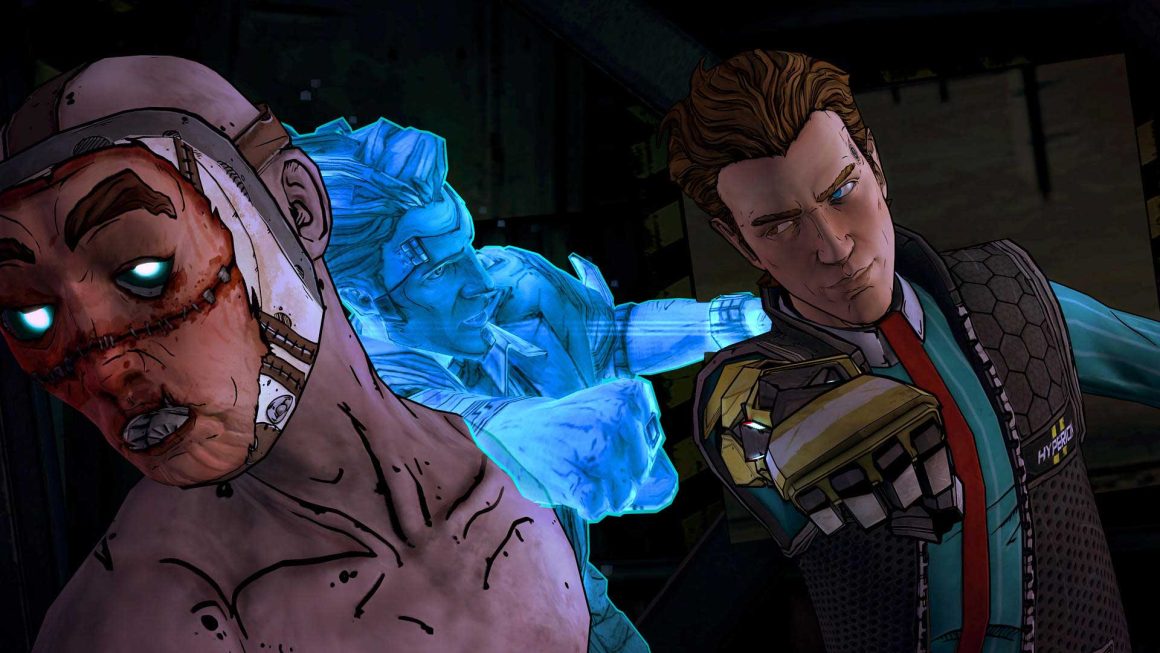 There are two ways to figure out if a SHiFT code works for Borderlands 3: try it out, or look for the code from official sources, like Twitter and Reddit. If you have tried to input the code through the SHiFT website or in-game and it doesn't work, then that means the code is wrong or isn't official.
Another way to know if the SHiFT code doesn't work is to check its availability. Many SHiFT codes released to the public have a limited time to be redeemed. If you are late just by one second, you can't redeem that key anymore.
How do I know if I got my rewards?
Golden keys are shaped like skeleton keys that allow you to unlock various items in Borderlands 3. To get these keys, you have to go find them through various sources outside of the game called SHiFT codes. These SHiFT codes are random strings of alphanumeric code that need to be redeemed through the in-game menu or a website by the devs, https://SHiFT.gearboxsoftware.com/home, to unlock these Golden Keys.
To check if you have Golden Keys with you, you must check your In-game Mailbox. The mail notification is found under the in-game's minimap (envelope shape). If you see this icon, pause the game, then go to the Social sub-menu. Go into the Mail Icon, and you can discover all of your redeemed SHiFT code items.
What are Golden Keys and where can I use them?
To find the Golden Keys you received from any source, they should be in your Borderlands 3 mail. Once you have your Golden Keys, go to a large golden chest in Sanctuary. The golden chest should be next to the fast travel point. Lastly, interact with the golden chest, then viola! You should receive a special item. Good luck!
What are Borderlands 3 VIP codes?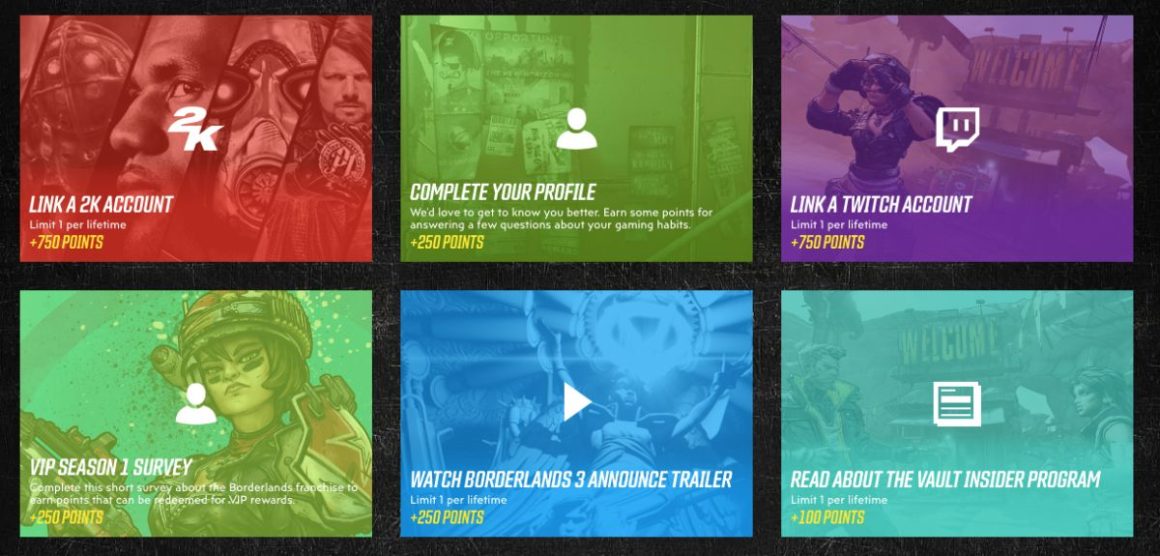 Before Borderlands 3 was released, the devs at Gearbox Software released the Vault Insider Program (VIP) keys that were similar to SHiFT codes. You could obtain these codes by following their social media, commenting, joining giveaways, watching trailers, etc. However, the VIP program was officially shut down on May 18th, 2020 in favor of the SHiFT platform.
Can I create fake Borderlands 3 SHiFT codes?
No. Beware of trojans and viruses claiming to be hacks and key generators for your favorite titles.If you find anyone offering SHiFT code key generators on the internet, they're definitely trying to scam you.
The reason key generators and fake SHiFT codes will never work is because all codes are verified through Gearbox servers upon redeeming. All the SHiFT system has to do is compare your code to a list of valid SHiFT codes — if it's not on the list, it's invalid.