War games are always a fun genre to get into, and there is a wide variety of sub-genres to explore as well. Tank Mechanic Simulator is one of those games that are a very niche choice, but still fun nonetheless. In this game, you are tasked with searching the map for various tanks to restore and bring back to their full glory. The tanks can be fully customized according to your needs, which is where the main appeal of this game lies.
However, you can't play the same game for twenty years (unless you play World of Warcraft), so you might be in the market for something new. If this is the case, then we have prepared this list of the best games like Tank Mechanic Simulator you can enjoy for hours without getting bored. These games fit into the simulator genre quite well, and you will see that many of them capture the main idea of the original game while adding their own themes to make everything fresh.
The best games like Tank Mechanic Simulator
World of Tanks
While this is not exactly a simulation game, it concerns itself with the second part of Tank Mechanic simulator — taking tanks out for a spin and destroying stuff with them! In World of Tanks, you take control of one tank from a very wide selection and are sent to a random map to destroy other players with the same goals as you. The matches can get quite heated as some tanks are stronger than others, and the gameplay is always enthralling and satisfying. There are a lot more features in this game that we cannot list here, but once you start playing, you'll see exactly why it's one of the best games like Tank Mechanic Simulator! If you want a head start, here are some World of Tanks codes to help you along.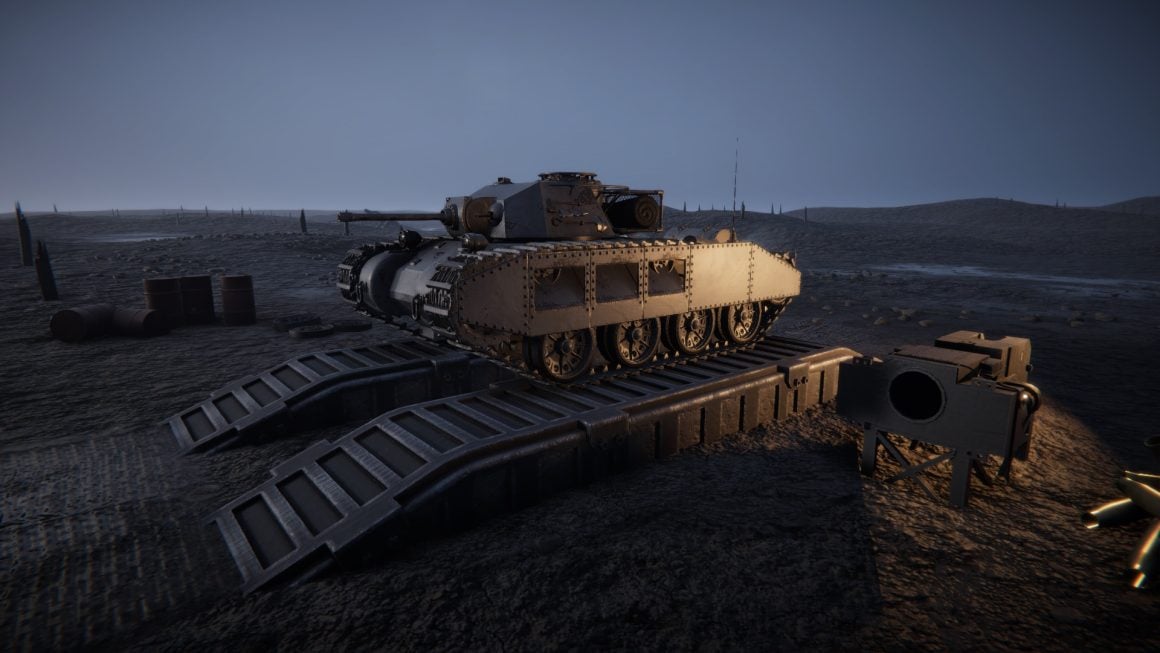 Sprocket
The next game we have for you is called Sprocket. The key feature of this game is that you have a tremendous amount of customization options for your tanks, ranging from major details like the hull and artillery equipment to the tiniest bits such as wheel placement and body width. All of that designing you're going to be doing is nothing if you don't get to test your tanks out, and that is where the next section of the game comes in. After you're done designing your tank, you are free to take it out for a spin onto a battlefield where you can test all of its capabilities against other players and AI-controlled opponents. Battles will let you determine whether your design is effective or not, and you are always free to take your tank back to the shop and change it even more. You'll see exactly why this is one of the best games like Tank Mechanic Simulator once you start playing!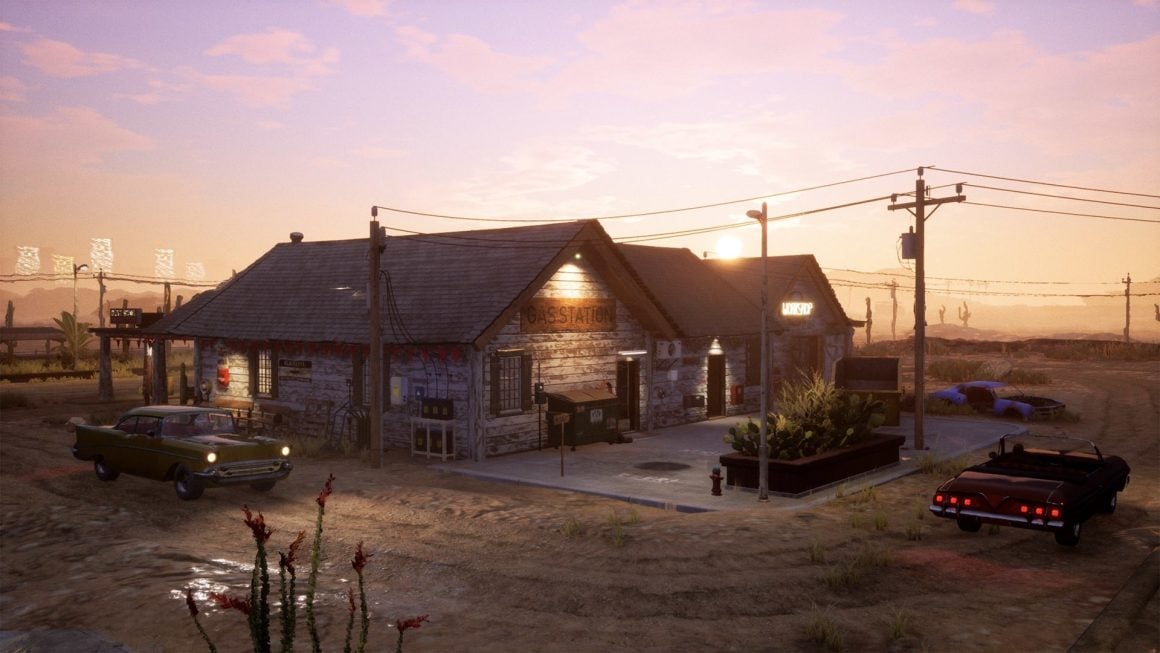 Gas Station Simulator
Moving on, we have one of the most addicting simulation games ever — Gas Station Simulator. In this game, you have inherited a gas station from your uncle and you need to bring it back to life by tidying up all of the details surrounding it, such as painting the walls, cleaning trash, and much more. As you restore the station, customers will periodically walk in and purchase small items from you or fill up on gas. You have to take care of all these aspects of the gas station personally until you earn enough money to expand your gas station and hire some employees. Overall, it's a fantastic game and a worthy entry among the best games like Tank Mechanic Simulator!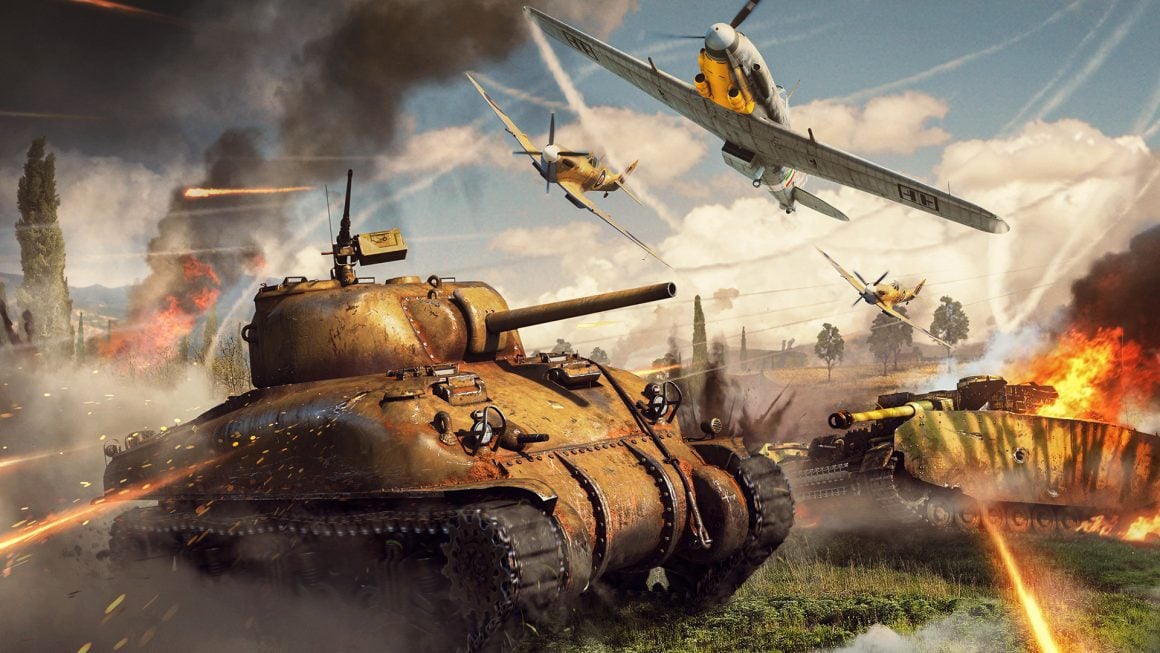 War Thunder
The next game we have for you is War Thunder. This game is insanely popular in the war game community because it takes the three themes of World of Tanks, World of Warships, and World of Warplanes, and mixes everything into one excellent unit. In this game, you are free to choose your battlefield, be it land, sea, or air. No matter which battlefield you choose, you will notice that the combat and the gameplay are extremely fun and interesting to partake in. The combat is very intense and fast-paced, something we look for in the best games like Tank Mechanic Simulator. No corner of War Thunder is repetitive or boring, which is perfect for those of you that want constant excitement. Other than that, you can expect great things from War Thunder and we highly recommend it if you're looking for a fun and refreshing game.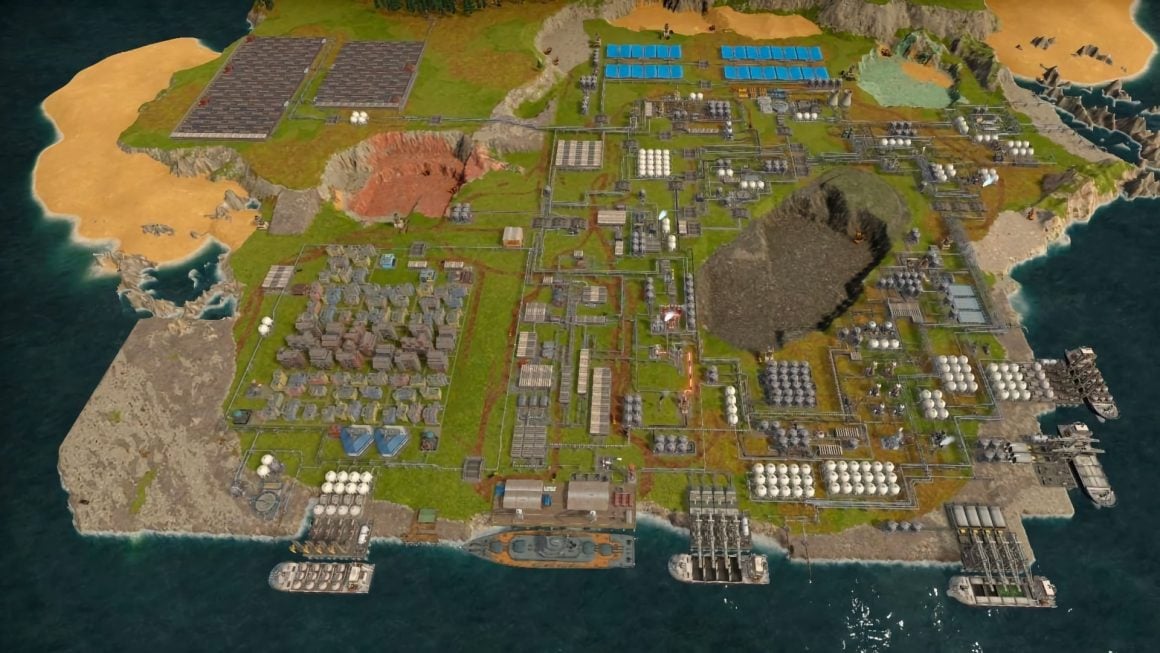 Captain of Industry
Think of this game as another version of Factorio, but with more graphical quality. In this game, you are stranded on an island with a small crew of people, and your goal is to use the resources provided by the land to create new building materials, machines, automation, and much more. Creativity and innovation like this are exactly what we look for in the best games like Tank Mechanic Simulator! Utilizing all of these things in tandem is the best way of making sure that you end up with a self-sufficient colony that can keep itself alive and thriving. If you manage to improve enough, you might even be able to aim for the stars… The game is absolutely massive and you will not regret trying it out.
And that would be everything we have to say about the best games like Tank Mechanic Simulator! As you can see, most of these games do not have the same themes and ideas as the core game, but they are still great simulation games that will tickle your curiosity and satisfy any need for fun you might have. If you're still looking for games to play, consider taking a look at the best free PC games, best naval games, and the best war games!