Back on 14 August 2019, WarGaming posted an article about testing a new type of ship in the game — submarines. On 4 August 2021, submarines were introduced in ranked co-op battle modes. As of today, there are six submarines to choose from in World of Warships.
If you're curious to know which are the best World of Warships submarines, we've ranked the six submarine types down below. Not only that, but you'll also find a detailed evaluation of each submarine, a timeline of the submarine update, and everything in between. So without further ado, let's get started.
Don't play empty-handed! Grab incredible bonuses from the latest World of Warship codes and lead your tank crew to glory with World of Tank codes today.
Timeline of submarines in World of Warships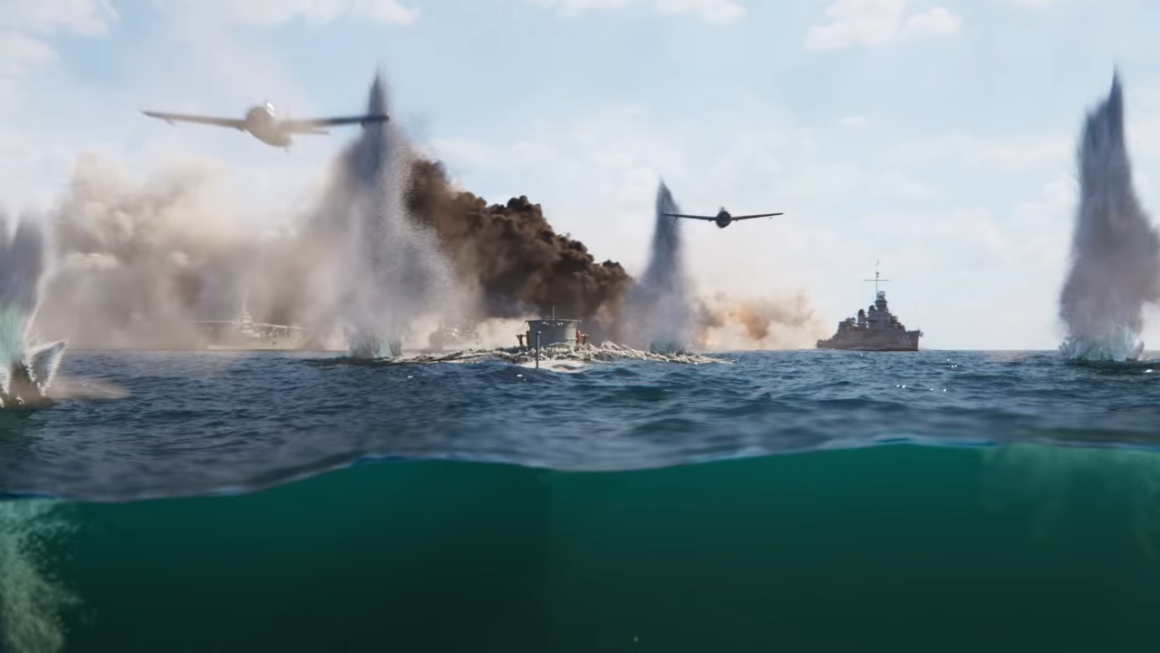 Humble Beginnings
After a short dev blog post about planning submarine testing, World of Warships released a cinematic trailer on 21 August 2019 – Submarines Are Coming! Along with the trailer, they shared a detailed article about their testing plans, first-comers, main features, countermeasures, and more. As expected, WoWs fans loved it and immediately began asking about beta testing.
On 12 September 2019, Wargaming, the developers of World of Warships, finally announced the beta test. They also published a detailed Q&A article related to the beta period along with a video.
Six days later, Wargaming published a short video on YouTube regarding participation in a beta test. The video walked through the process of enrolling in the beta test of the upcoming submarine update. Thousands applied for the beta, but only a lucky few would be accepted to participate in the first-ever trial of submarines in World of Warships.
On 3 October 2019, the results of the first beta-testing period were published. Wargaming also announced a second beta phase and how players could, once again, enroll.
December 9 in 2019. marked the end of the second beta-testing period and the announcement of a third beta test phase. A number of major changes were made by the game developers to fix bugs and other over-powered features.
Finally, the third submarine beta testing round, Are You Ready to Submerge, got rolling on the 19th of December 2019. After a month, Wargaming closed the session and started working on the future of submarines in WoWs.
Phase I – the official introduction of submarines for public
On 16 April 2020, after four months of rigorous development, Wargaming announced submarines in Update 0.9.4. However, the submarines were only available in a special Battle mode for Tier 6 ships. Fans of WoWs totally lost it after hearing the news, as one of the most awaited ship types was being introduced.
On 25 May 2020, Wargaming released an official blog detailing the arrival of submarines. This piece highlighted the following things:
Submarine battle type for Tier VI ships would be available from May 27 to June 24.
Every player will receive submarine tokens on their first login.
Players can use the tokens for exchanging random bundles that will include the three rental submarine types.
Introduction of new game mechanics like dive and ascend, sonar pings, battery charge, depth charges, and Hydrophone.
A special combat mission for achieving XP and credits for other ship types.
Overview of submarine battles.
Playing with submarines.
Playing against submarines.
The first phase of submarines' introduction in WoWs for the Public included only three ships — U-69, Cachalot, and S-1 along with coal.
After the end of the first public-testing phase, the results were released on August 13th. You see a brief report by Wargaming or the full data of the May/June 2020 session.
Phase II – entering a more mature stage of public testing
After the May/June 2020 testing, Wargaming modified the submarine play and set out another testing schedule. However, unlike the previous sessions, this required installing a new client. The news got published on the 21st of October 2020 with a news article and a video.
News about the new public testing phase included the following pointers:
Playing with submarines.
List of changes.
How to participate.
Playing against submarines.
On 5th May 2021, Wargaming posted a blog about submarines, super battleships, and more. The article introduced some changes to the new ship type along with future plans and a new temporary event, Superbattleships.
On the 7th of June 2021, a new stage of submarine testing was highlighted by Wargaming in an official blog post. In this article, they talked about the new diving capacity feature along with the decision of updating previous ones like depth control, detectability, sonar ping, torpedoes, and more.
The news of the new public-testing period got published by Wargaming on the 9th of June 2021. Here's what the article highlighted:
Changes in the new beta test.
How to participate
Testing period and conditions
Playing with submarines
Defending against submarines
Unlike previous tests, this session lasted only five days – Thu. 10 Jun. 14:00 CET (UTC+1) to Tue. 15 Jun. 21:00 CET (UTC+1).
On 1st July 2021, a detailed development blog about submarines test results and further steps got published by Wargaming. The article mentioned the following mechanics and gameplay sectors:
Dive capacity.
Sonar ping, crosshair, and torpedoes.
Depth and detectability.
Fighting against submarines.
Matchmaking.
Other changes like balance, upgrades, skills, etc.
Current phase – WoWs submarines introduction in ranked & co-op battles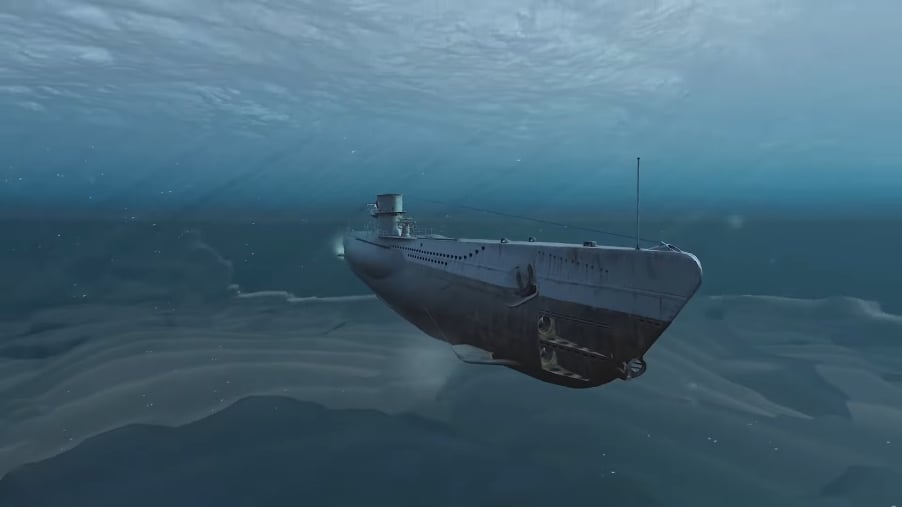 On the 8th of July 2021, a development post about the new update 0.10.07 was posted by Wargaming. This piece talked about the following things:
New dockyard.
Dutch cruisers. Part 2.
Clan battles.
Changes in ranked battles – intro of submarines.
Some new World War II content and other additions like camouflage.
The previous development blog post turned into a general news bulletin by developers on the 21st of July 2021. It included all the same stories as the previous one.
Next up, Wargaming posted the news about some other changes to submarines, ASW upgrades, and ASW armament of ships on the 29th of July 2021. Here are some of the prominent points of the article:
Changes to submarine parameters like max sonar ping and torpedo range, reduction of dive capacity, etc.
Amendments to submarine upgrades like ASW modification, depth charge strike, and more.
Finally, on the 4th of August 2021, submarines got introduced in ranked and co-op battles. Here are the main topics covered in the article:
Starting out in a submarine.
Detailed information about Ranked Battle Season, including rewards, format, and structure.
Introduction to submarine controls.
Submarines level of submergence.
Acoustic homing torpedoes.
Nation-specific features.
Defending against submarines.
That's about it with the timeline of submarines in World of Warships. Let's move forward and…
Meet the two nation-types submarines introduced in WoWs
Until now, World of Warships features two nation-types submarines – USA and Germany. Wargaming hasn't yet broadened the circle of submarines as they are still testing the new ship type. So, here's what you need to know about the submarines of the two nations:
USA
Submarines of the USA are known for attacking targets from a long distance. They do it by using multiple-torpedo salvos. However, with the small number of loaders, they struggle in providing a good reload time if you fire all the torpedoes at once. Also, USA subs provide longer, wider, and faster sonar ping.
Germany
On the split side, German subs are inclined towards close to medium-range combats. They can easily deal with serious damage and still provide a heavy punch to the opponents. Similarly, thanks to their reputable maneuverability and max depth characteristics, they can easily exit the enemy radar.
Best World of Warships submarines in order
In total, there are only six submarines available in the game – three German and three American. Being a new addition to the game, one can't easily pick the best sub for their gameplay. So, we have taken care of that. Here are the best World of Warships submarines ranked: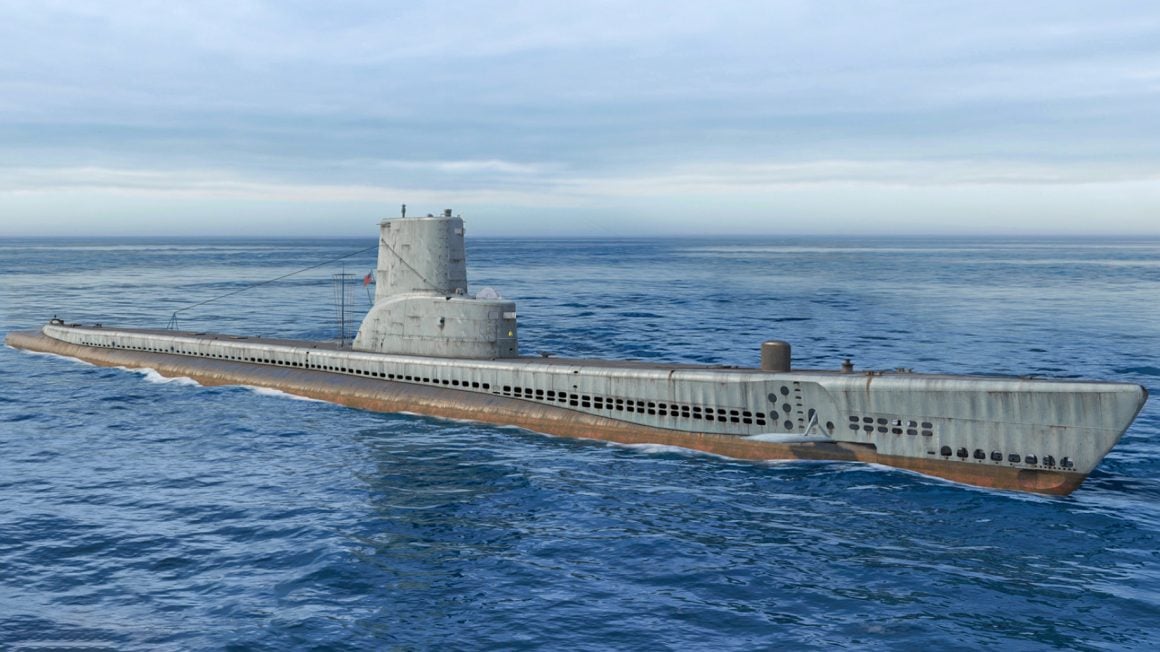 Balao – Tier X
A thing of beauty for allies and a complete monster for opponents – say hello to one of the best US submarines in the game, Balao.
One of the most numerous American submarines of the WWII period, Balao is truly exceptional in WoWs. It boasts 14,300 HP with 16 to 25mm armor, making it THE best sub to easily absorb damage and punish the opponents with might.
On the offense, Balao features 533mm 10 torpedo tubes that can fire 1.3 shots per minute. As for the attack range and speed, the shots can travel up to 12km and hit the foes with a force of up to 89 knots. Moreover, the tubes can turn 180 degrees within 15 seconds and reload in about 46 seconds – ideal stats for a long-range sub.
All-in-all, Balao is the best partner you can choose out of the six submarines to destroy your enemies.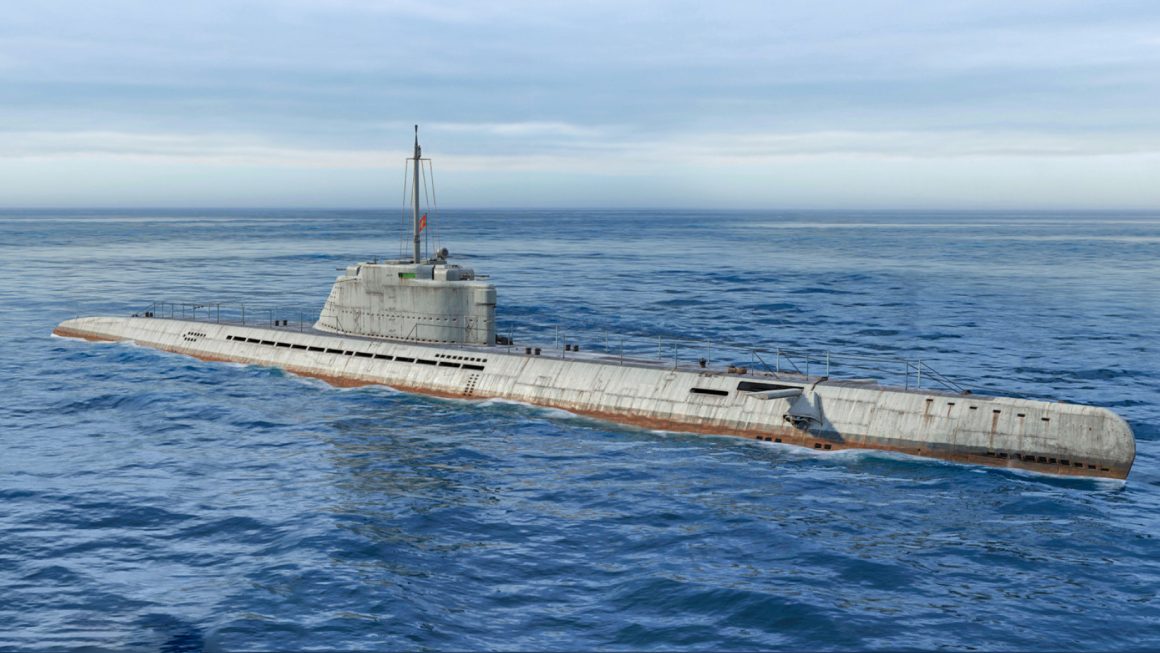 U-2501 – Tier X
Next up, we have the German U-2501 submarine. You can use this piece of art to thrash the opponents in close to mid-range combats.
Designed to stay in the water for as long as possible, U-2501 perfectly showcases its true capabilities in the game. This sub comes with 13,400 HP with 16 to 25mm armor, making it an ideal vehicle to attack, take some damage, submerge, recover and repeat the process quite swiftly.
If we talk about the specific offensive characteristics of U-2501, it features 533mm x 6 torpedos. The tubes can fire at a solid rate of 0.8 shots/min and can reload in 77 seconds – providing maximum damage of 22,748 HP. The range and speed of torpedoes are also good; the shots can travel at 82 knots and go up to 14 km.
Overall, U-2501 is one of the best World of Warships submarines if you are looking forward to getting the upper hand in close-to-medium combats.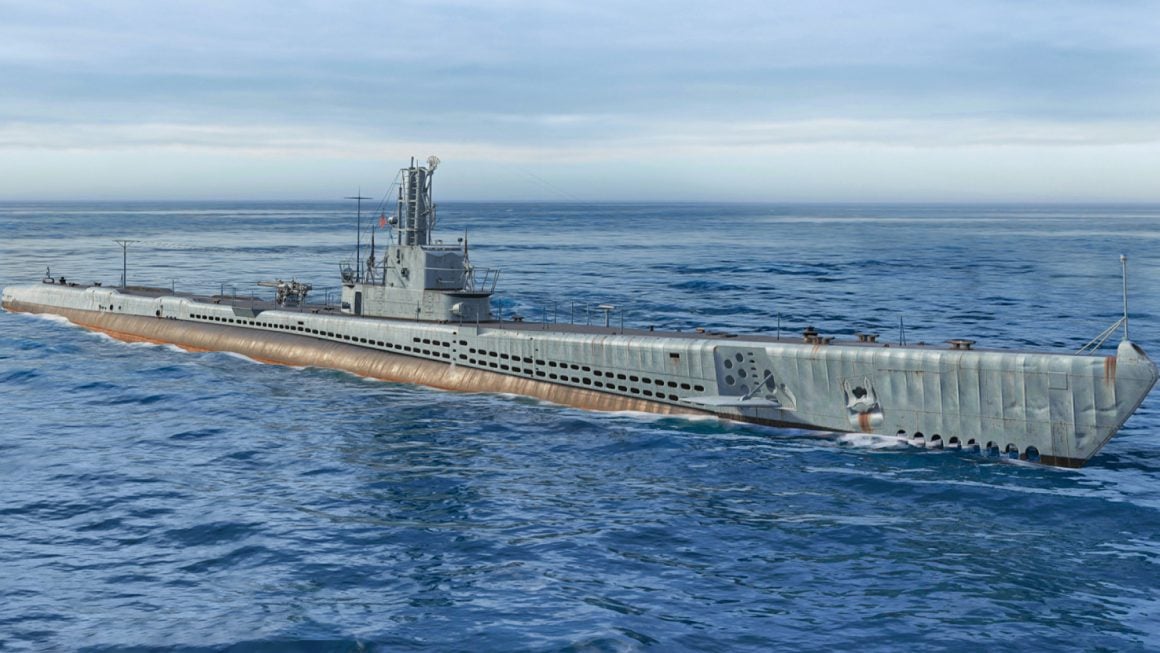 Salmon – Tier VIII
Do you want to know what makes Salmon different? This sub features torpedo tubes along with a secondary armament. The main offensive machine comes with 533mm x 8 tubes and a stunning fire rate of 1.25 shots/min. On the split side, the second one provides one 102 mm/50 Mk.9 on a single mount with a fire rate of 10 shots/minute.
On the defensive side, Salmon boasts 12,500 HP with 16 to 25mm armor. Furthermore, the sub's feature Surface Detectability Range of 6.14 km and Air Detectability Range of 2.2 km – allowing it to stay in one place and plan all sorts of traumas for the enemies with comfort.
Take the matter into your hands by trusting the limitless potential of Salmon.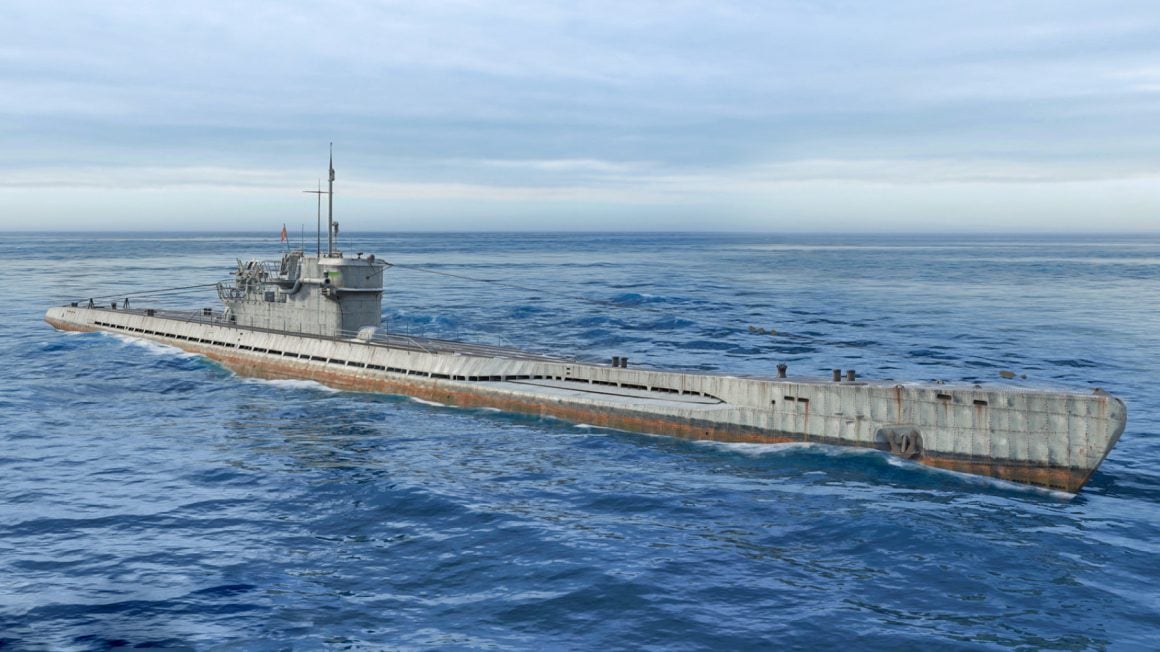 U-190 – Tier VIII
Are you looking forward to going all-in? Then, it's time to take U-190 on an adventurous ride.
U-190 has all the distinctive qualities to be called one of the best submarines in the game for firefights. Be its maximum speed, turning circle radius, torpedo range, and you name it, this sub won't disappoint.
In terms of defense, U-190 has a total HP of 9,900 along with 16 to 25mm armor for utmost protection. You can count on its maximum speed, turning circle radius, and rudder shift time to get away even in the most remote areas as fast as possible.
On attack, too, U-190 won't let you down. This sub features 533mm x 6 torpedo tubes that can fire at 1.03 shots/min and up to 12.501 km with a speed of 77 knots. You can expect the tubes to provide maximum damage of 22,748 HP.
Long story short, for the right players, U-190 is one of the best World of Warships submarines.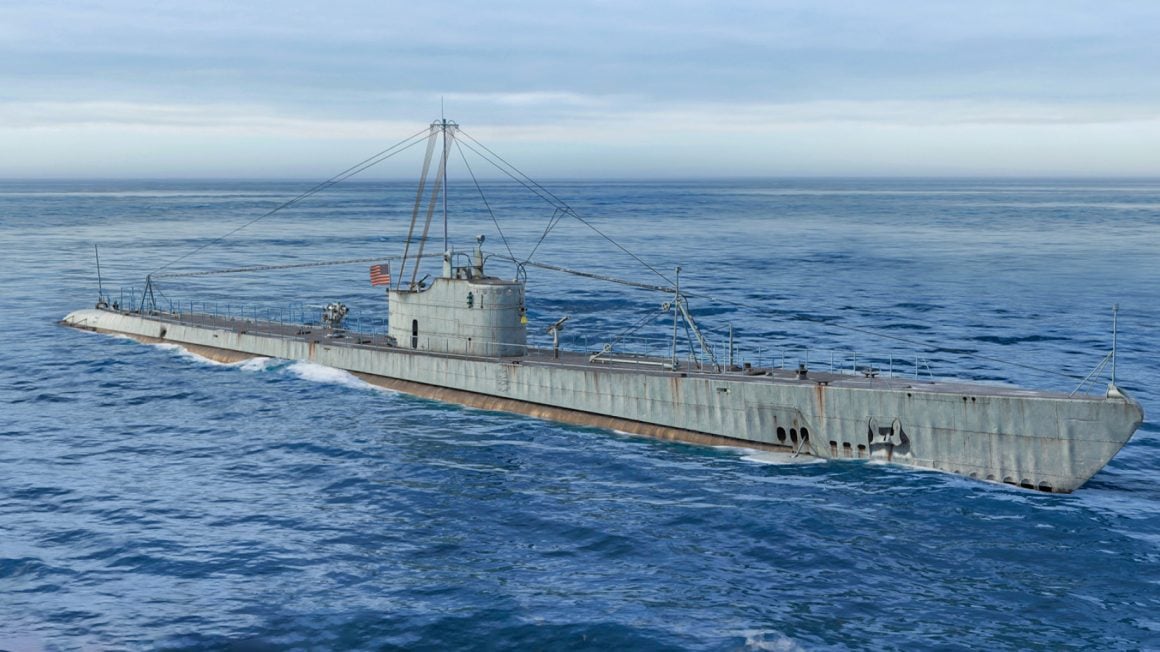 Cachalot – Tier VI & U-69 – Tier VI
Last and certainly, we have the Cachalot and U-69. Both subs are made to help new players get the taste of the new ship type in WoWs. Although both share similar configurations, Cachalot takes the upper hand in long-range battles and vice-versa. Here's some essential info about the two subs:
Cachalot
9,900 HP.
13 to 19mm armor.
533mm x 6 torpedo tubes with a firing rate of 1.2 shots/min.
Turning circle radius of 550m.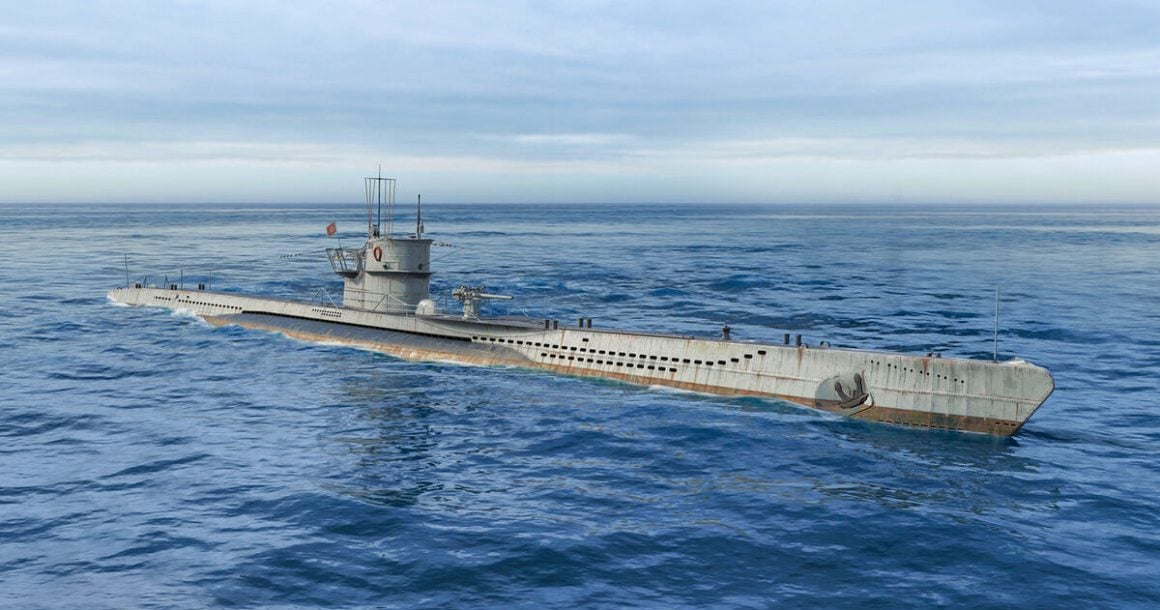 U-69
8,300 HP.
13 to 19mm armor.
53mm x 5 torpedo tubes with a firing rate of 1.03 shots/min.
Turning circle radius of 470m.
That's all, folks. We took you on a sub-packed ride, from ranking the best World of Warships submarines to their timeline in the game. Remember to take care where and when you fire your torpedoes, or you'll find yourself asking, "How long does pink last?"
Now, you are all up to date with all the buzz related to the submarines in WoWs. Till then, aye-aye commander!
Check out more incredible free-to-play games in our guide to best free PC games.