Deathruns are some of the most popular custom maps in all of Fortnite. Essentially, they are challenge courses that test your intuition, skill, and patience. These movement-based obstacle courses face you with several impromptu challenges that you will need to use your problem-solving abilities to survive.
These maps tend to be rather long with expansive platforming sections, but other challenges are thrown in for good measure. Some are timing-related, others are dodging projectiles. However, their defining feature is their difficulty. These test your patience because you are likely to die… a lot.
Our list of Fortnite easy deathrun codes is perhaps the most comprehensive out there, featuring the length and breadth of deathrun custom courses available to you in Fortnite Creative. All of these maps are challenging, but there are various difficulty levels when it comes to deathruns. Those featured on this list will all be on the easier side, so a great way for beginners to start!
Deathruns are one of Fortnite's several invaluable tools for upping your gameplay in Fortnite: Battle Royale. But if you're looking for something a little different, why not check out some of our other Fortnite lists for some ways to freshen up your game: Best Fortnite Zone Wars map codes, and Best Fortnite Aim Practice courses Codes and Fortnite Zone Wars guide.
Best Fortnite easy deathrun codes
Here are the best Fortnite Easy Deathrun promo codes maps currently available in Fortnite. New maps and modes get popular every day, so be sure to bookmark this page to stay up-to-date with new course codes as they join our list of the best!
4451-0561-6061 — 75 level Default "WATERWORLD" Deathrun
1453-2094-7948 — Stand Still Deathrun
1297-8902-8351 — The Easiest Default Deathrun Yet
8761-5509-4243 — Easy 100 Level Deathrun 2020
8080-5503-4978 — 50 Level Easy Deathrun
4706-1344-5954 — 80 Level Default Deathrun
1236-8657-4920 — 120 Level Default Deathrun
0666-9293-5226 — Kenworth's Super Easy Default Deathrun
4064-4388-1056 — Fall Guys Default Deathrun
9872-6210-0983 — 50 Level Spherical Default Deathrun
What to expect in each Fortnite easy deathrun map
1. 75 level Default "WATERWORLD" Deathrun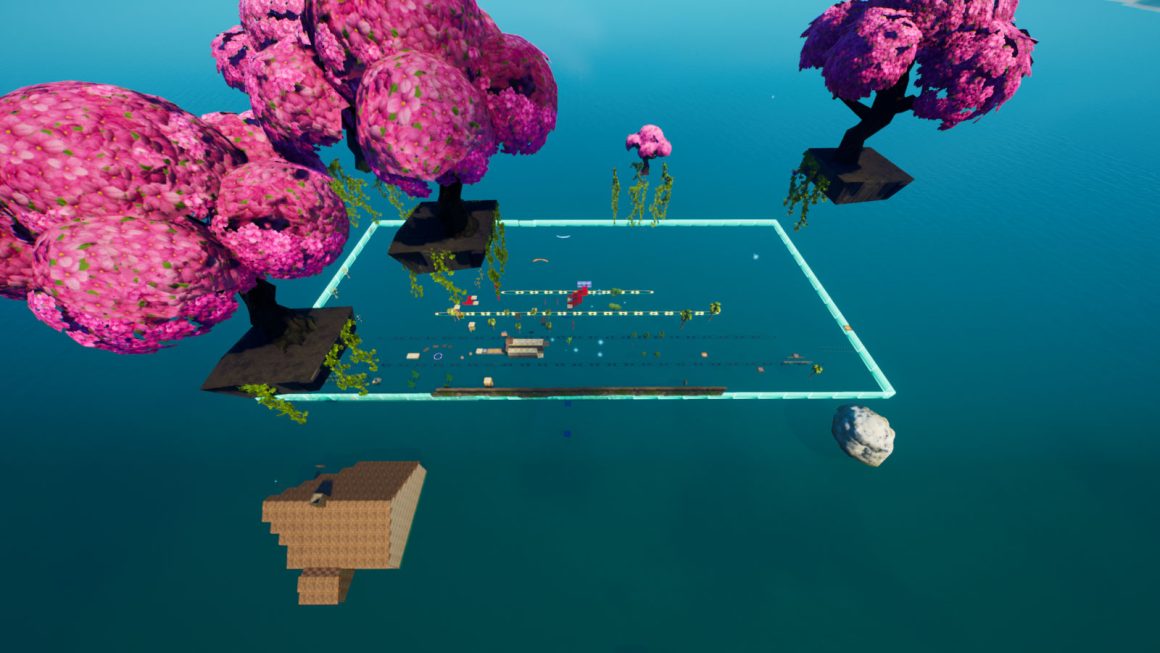 If you're looking for a relatively easy deathrun map to just polish up your skills, this will be a great pick. It has tonnes of challenging areas, including surfing from one part to the other. You can also sharpen your impulse grenade throwing skills to launch yourself away from harm. Running away from danger is crucial in this map, so hit the ground running, if you aren't fast enough, you'll be sent back to the very start, so be warned! There's a Slurp Juice at the end of this ordeal so stay motivated! For true beginners, this map can be a bit challenging, so maybe check out some of the other ones on our list first!
2. Stand Still Deathrun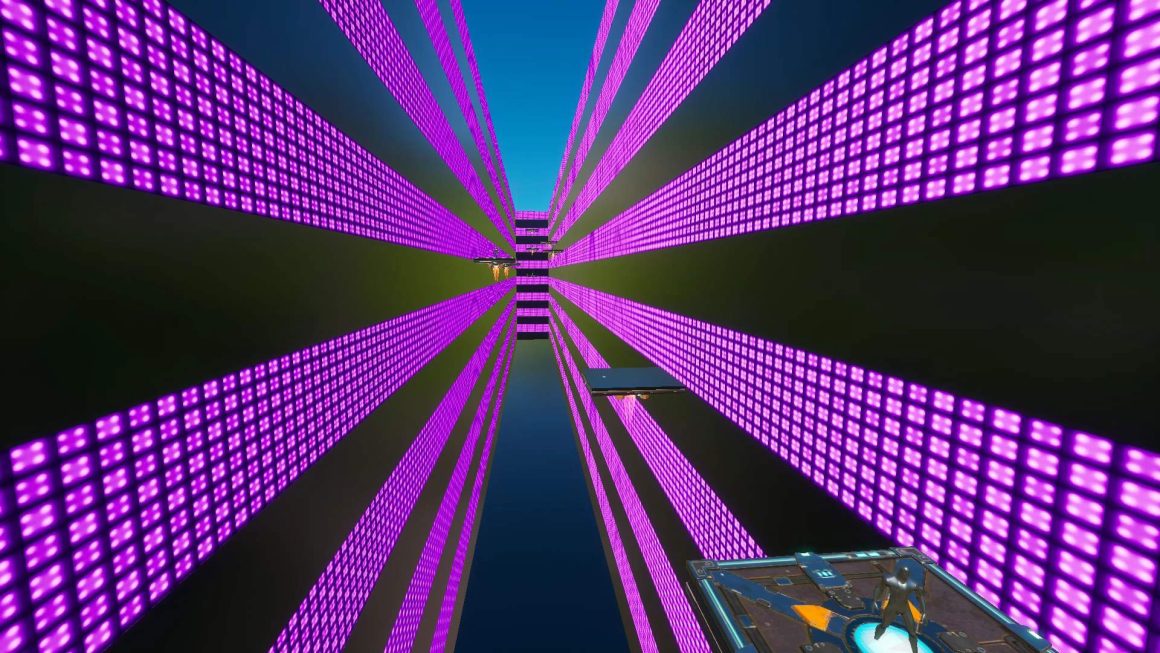 If you want to just take in the essence of Fortnite and not do much, this is an awesome place to start. This deathrun lets the game do most of the work for you, with you only controlling a few minimal aspects of the game like pressing some buttons or interacting with the world. A great place for beginners to start and truly understand Fortnite without the chaos of killing and surviving.
3. The Easiest Deathrun Yet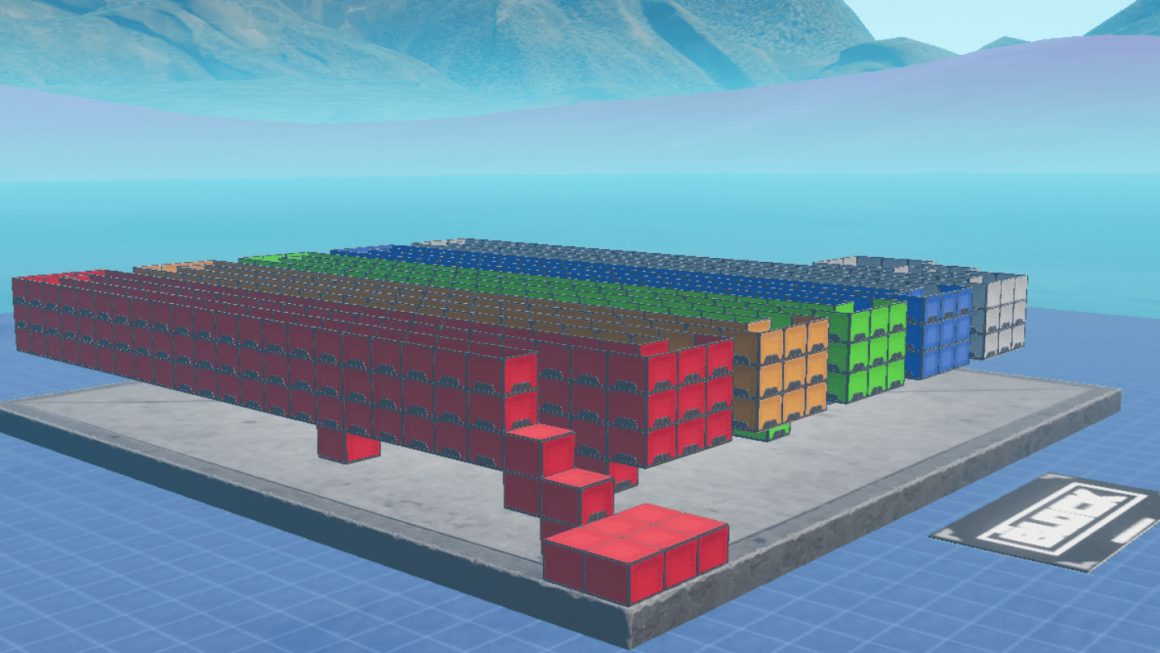 As the name suggest, if you are just starting out your Fortnite journey and are looking for a relatively simpler task-based deathrun, this should be just perfect. You can practice bait trapping, impulse grenades and avoiding invisible traps, great challenges to prepare you for the real deal.
4. 50 Level Spherical Default Deathrun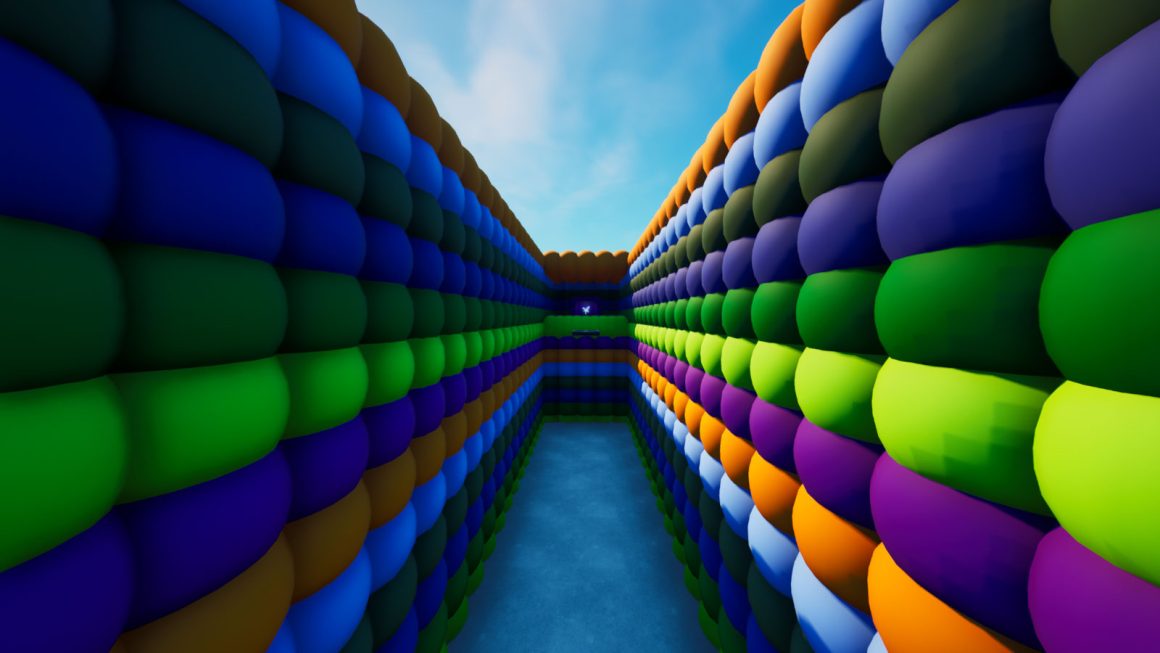 This graphically stunning Fortnite 50 level deathrun map showcases the vibrant world without being too much of a challenge for newbies. Highly recommended for people just starting out and wanting to take things a bit easy.
5. Fall Guys Default Deathrun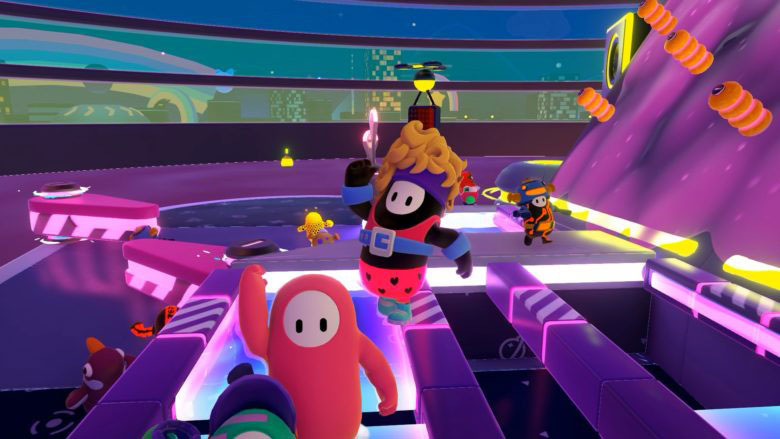 If you love fall guys then this crossover will be the stuff of dreams for you. Get ready for some fall guy x Fortnite fun in this mashup deathrun proven to excite even the most veteran players of both games.
6. Easy 100 Level Deathrun 2020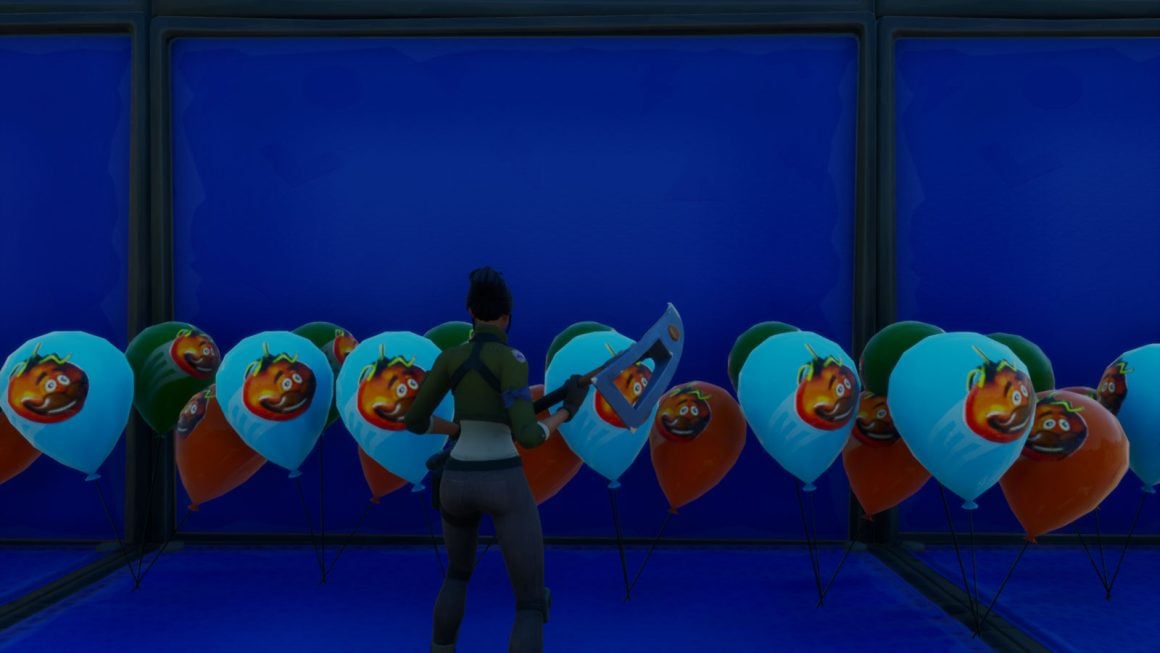 Get ready for a hundred levels of fun. This simple deathrun starts off slow and then ends up challenging players as the levels wear on. Perfect for beginners looking to get into the game. From traps to avoid to using vehicles to get to certain areas, this hundred-level grind will surely mold you into a stronger Fortnite player.
7. 50 Level Easy Deathrun
From Balloons to grappling this short but relatively challenging 50 level deathrun is great for intermediate players looking to pick up some new Fortnite skills or break the monotony of the typical battle royale style this game is famous for. 50 levels are just perfect to take a break and relax without having to deal with the usual intensity that Fortnite is known for.
8. 80 Level Default Deathrun
Looking for the perfect deathrun to play with some friends for a team-building exercise? This 80 level map is just perfect for people looking to sharpen their reflexes and practice some skills.
9. 120 Level Default Deathrun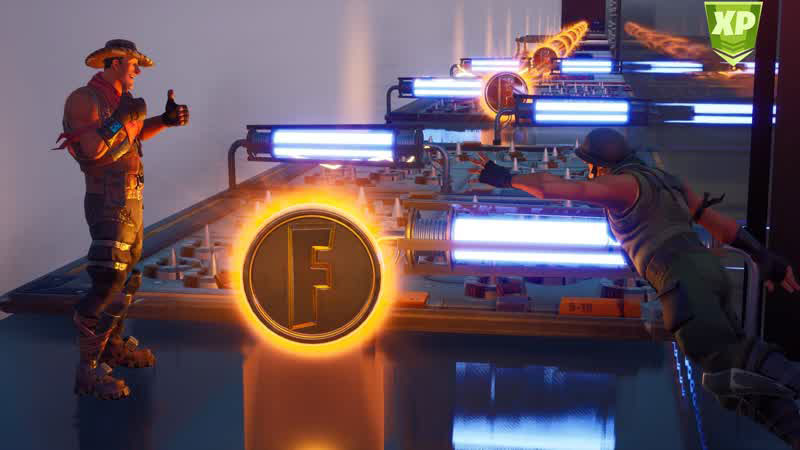 This 120 level deathrun map was created by none other than Apfel. Known for his high-quality maps, this is a great challenge once you've finished 50, 80 and 100 level default deathruns on Fortnite. A little more challenging and a little more action makes this map a great addition to the deathruns available currently.
10. Kenworth's Super Easy Default Deathrun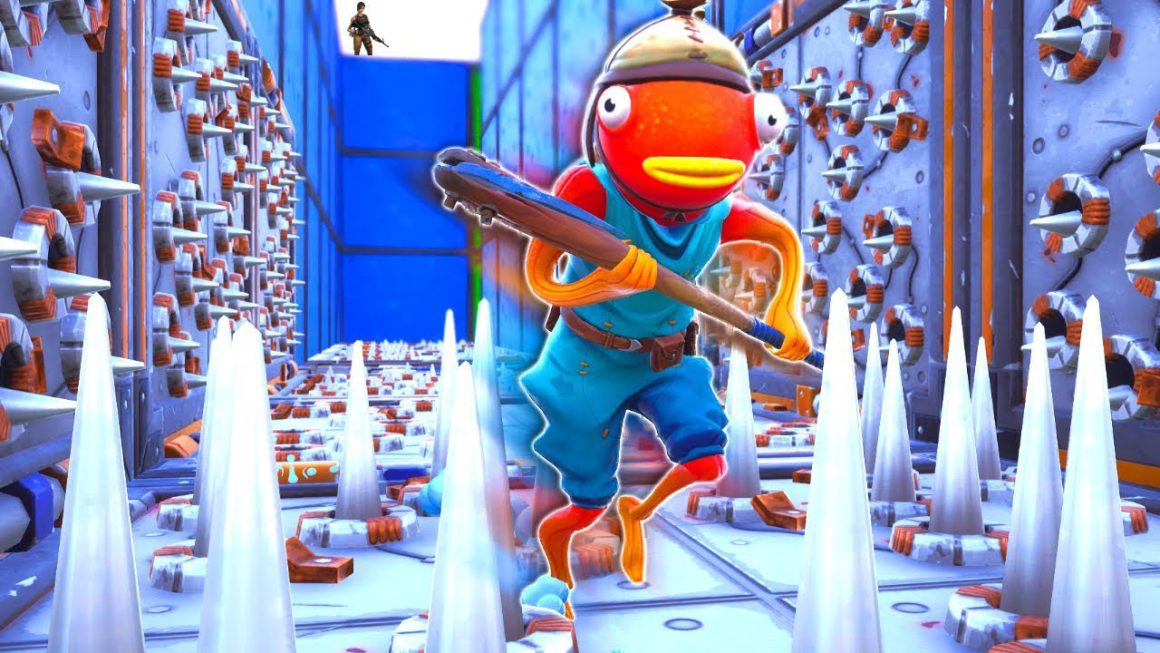 This is a 50 level parkour-styled deathrun, aimed at beginners and newbies who are looking to boost their parkour skills. It starts off slow and ends up a little challenging but is still perfect for people new to Fortnite in general.
How to use easy deathrun codes
If you're not familiar with loading Fortnite creative maps or islands, it's fairly easy. The mode was launched during Fortnite's Seventh Season and allows players to build some pretty amazing stuff with in-game assets.
Open Fortnite and its Fortnite Creative mode, from the game selection screen.
Walk up to one of the 'featured rifts' in front of you and tap the hotkey to 'Set Island Code'.
Enter the 12-digit code from the list above,
Load up the custom map and enjoy!
That's everything we have for Fortnite Easy Deathrun promo codes! Have a great Fortnite experience. Also, if you have some additional time to kill and want some awesome gaming recommendations, check out our best gacha games 2023 or for awesome Roblox freebies check out Roblox promo codes list as well.