There are a lot of neat ways to customize your experience in Minecraft. From using skins and resource packs to utilizing awesome mods that completely change the way you play. But one of the best ways to stand out is with a simple banner. Banners are unique blocks that are created by placing some wool and a stick on the crafting table, then using a loom to customize them with anything you want.
Since there are more than 23 quadrillion possible color combinations and patterns to create when designing a banner, it is no surprise that the community has come up with some really creative Minecraft banner designs that are great to place in your base, or anywhere else, for that matter.
Banners are just one way for you to create something unique in your game, but what if you're looking for alternative ways to play that aren't cosmetic? Well, you can also do that through modding. If you're looking to get into modding, then you should check out the best Minecraft modpacks and the best Minecraft gun mods!
1. Pirate flag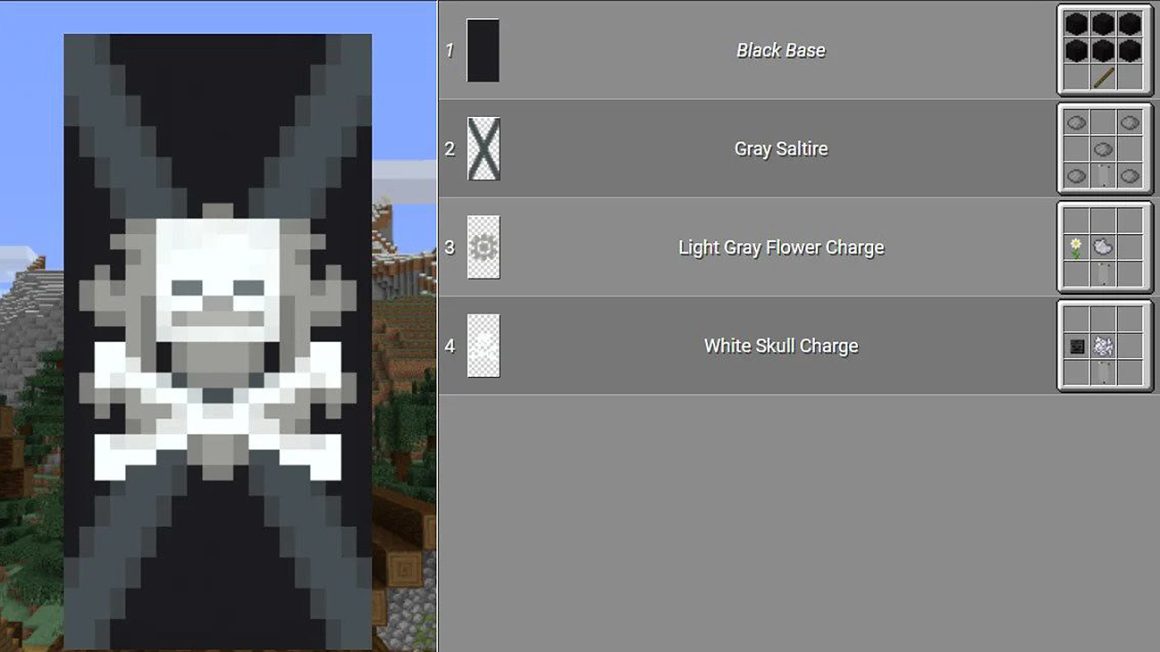 Pirates are a common theme in gaming, and that is very prevalent in Minecraft as well. If you're the type of player that likes the pirate's life and wants to customize your base, this banner is perfect for you. It features some darker colors complete with a skull and crossbones. This just goes to show that the best Minecraft banner designs can be simple and follow some patterns of culture.
2. Flames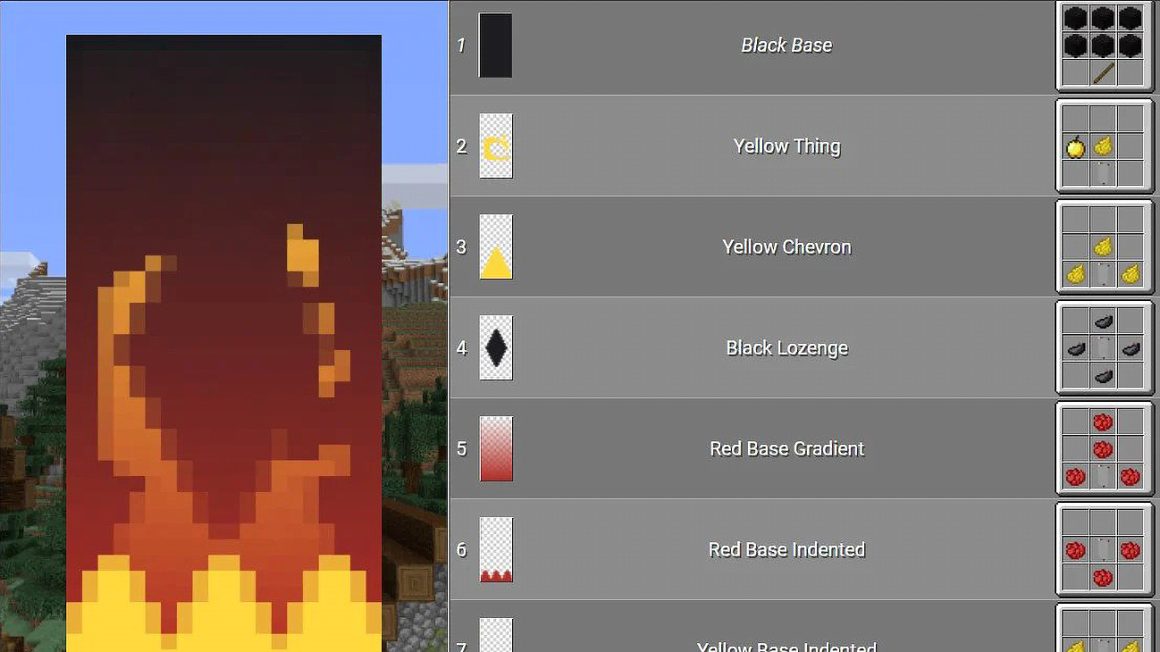 One of the best ways to make something ten times cooler is to stick some flames to it. We all know that. This banner is fantastic when you just want to add some flair and something unique to a specific part of your base. The only downside of this banner is that it takes some relatively expensive late-game items to craft, but you'll figure that out, we believe in you!
3. Order of the Phoenix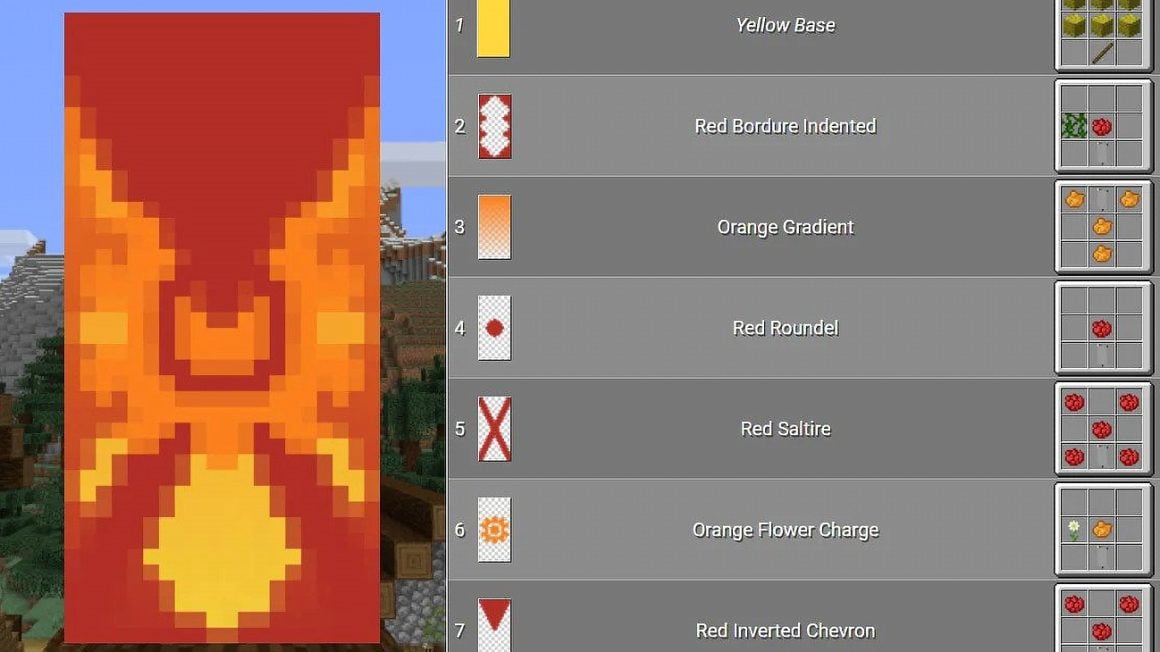 This is a banner perfect for any Harry Potter fans out there, since it carries the symbol of the Order of the Phoenix. The design is fantastic as it really captures the essence of the creature and what it represents. Imagine playing a Harry Potter mod, building a castle, and lining it with some of these awesome banners. Sounds good, doesn't it? Just goes to show how many of the best Minecraft banner designs think outside the box to recreate something from pop culture.
4. White cross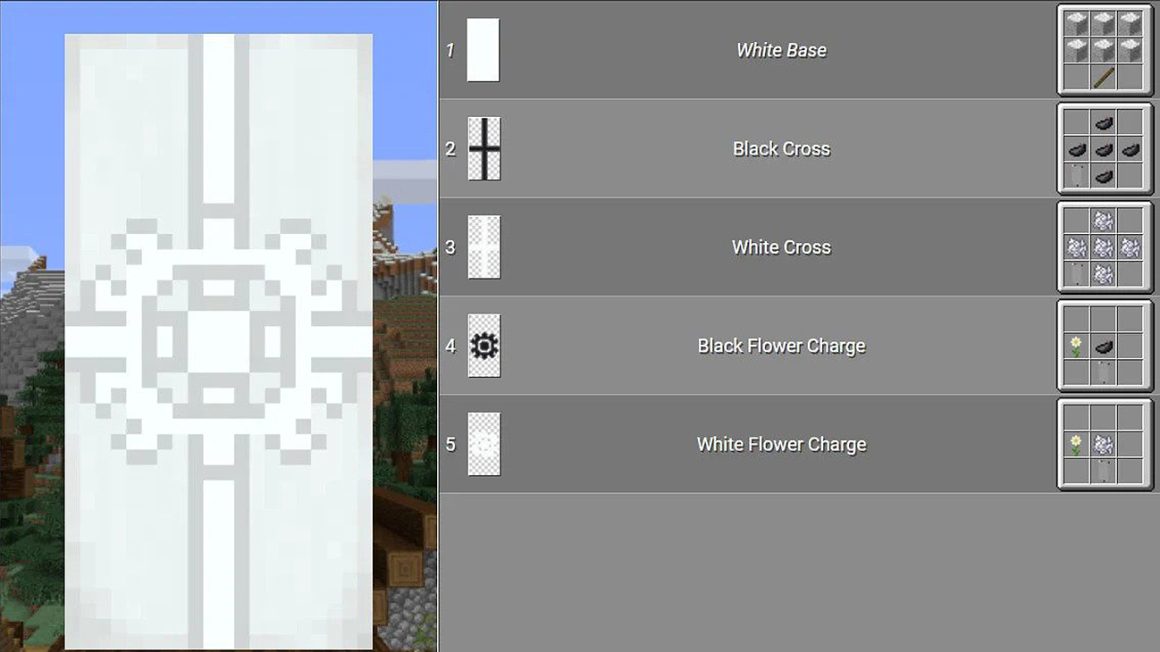 Elegance is another feature that we look for in the best Minecraft banner designs. This is evident in the white cross banner, which is made up of simple colors and a sleek, satisfying design. It is absolutely perfect if you are making a base or house with a specific colorway in mind, as it can fit almost anywhere.
5. Nether banner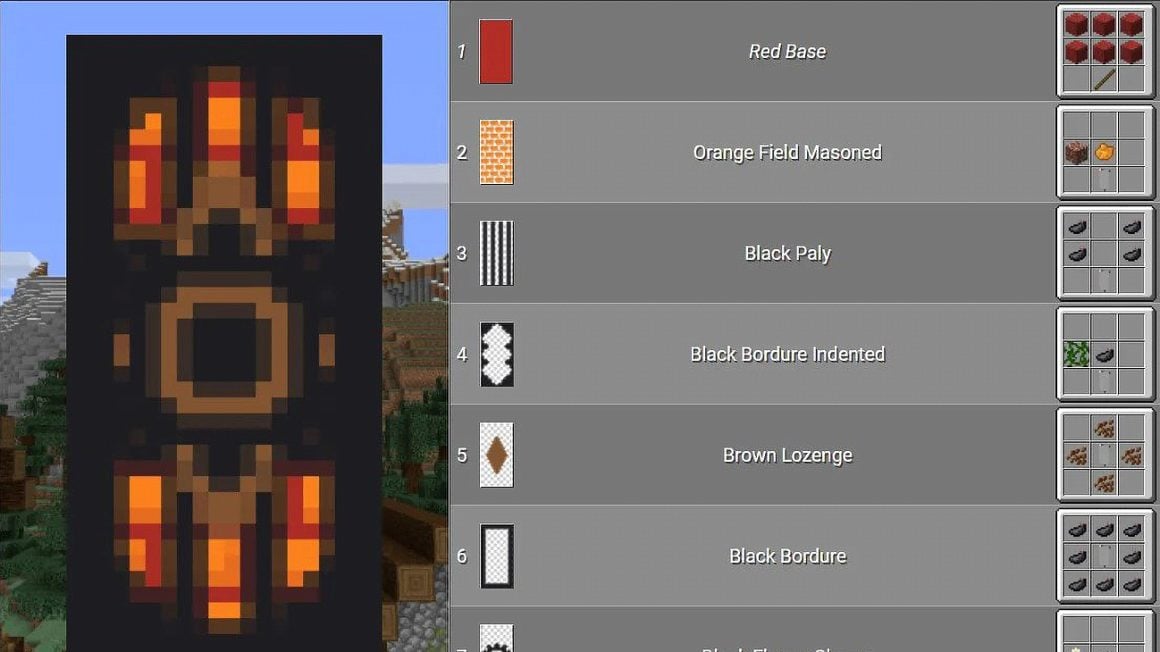 Moving on, we have a banner with a bit of a darker theme, but it fits perfectly in any base where the main themes are fire and brimstone. The Nether banner is awesome in the fact that it has a very unique colorway and general feel, so it feels justified to keep in your base, especially if you want to thoroughly explore the Nether and have something to show for it.
6. Hylian Shield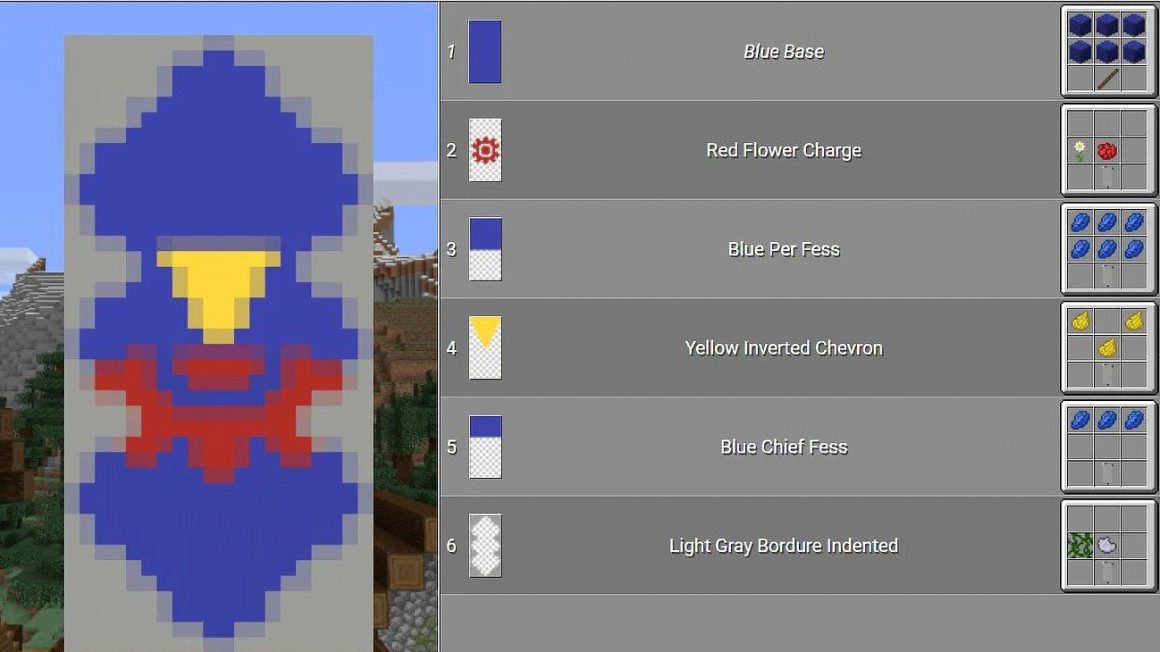 The Legend of Zelda series is one of the most popular video game series of all time, and this banner serves as a perfect commemoration of that. The Hylian Shield is a very prominent item in the games, and now you have the opportunity to show it off in Minecraft as well. The complexity and its colorway will tell you exactly why it's one of the best Minecraft banner designs.
7. Tanjiro's Earrings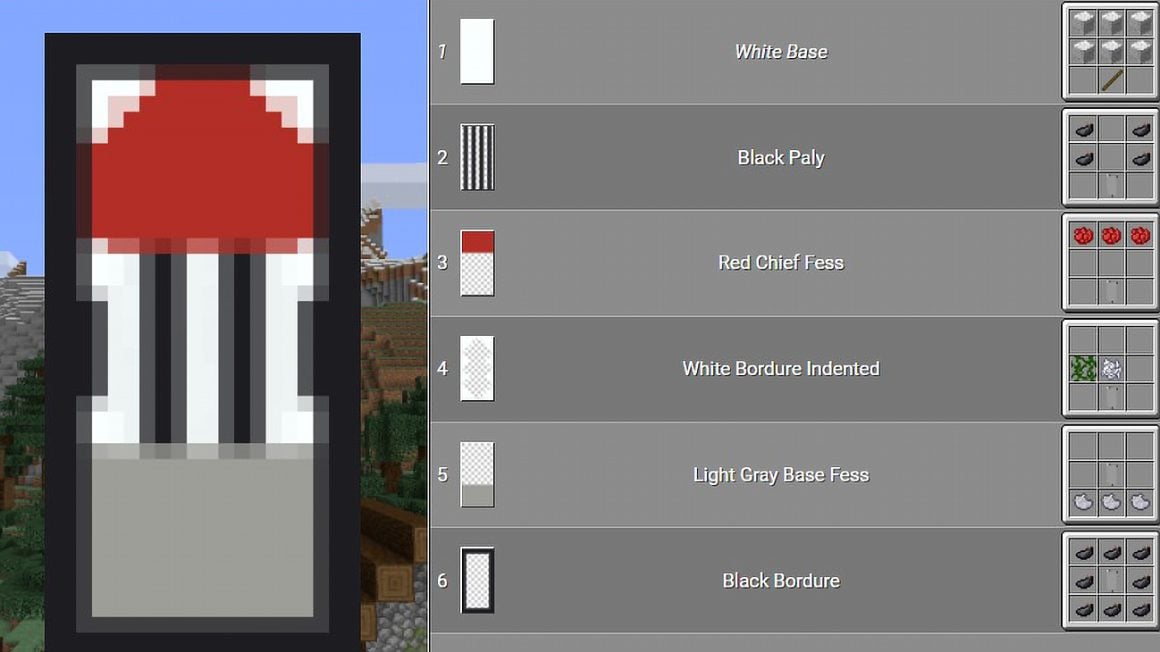 Finally! Some anime banners! Demon Slayer has gained a lot of popularity because of the absolutely insane animation quality of the latest season, but it has always been popular as an anime with a fantastic story regardless. Something that connects the protagonist, Tanjiro Kamado, with the most powerful Demon Slayer of all time, Yoriichi, are the earrings that Tanjiro wears throughout the series. Since they are quite important, it is nice that you can present them in all their glory in Minecraft too.
8. Pokeball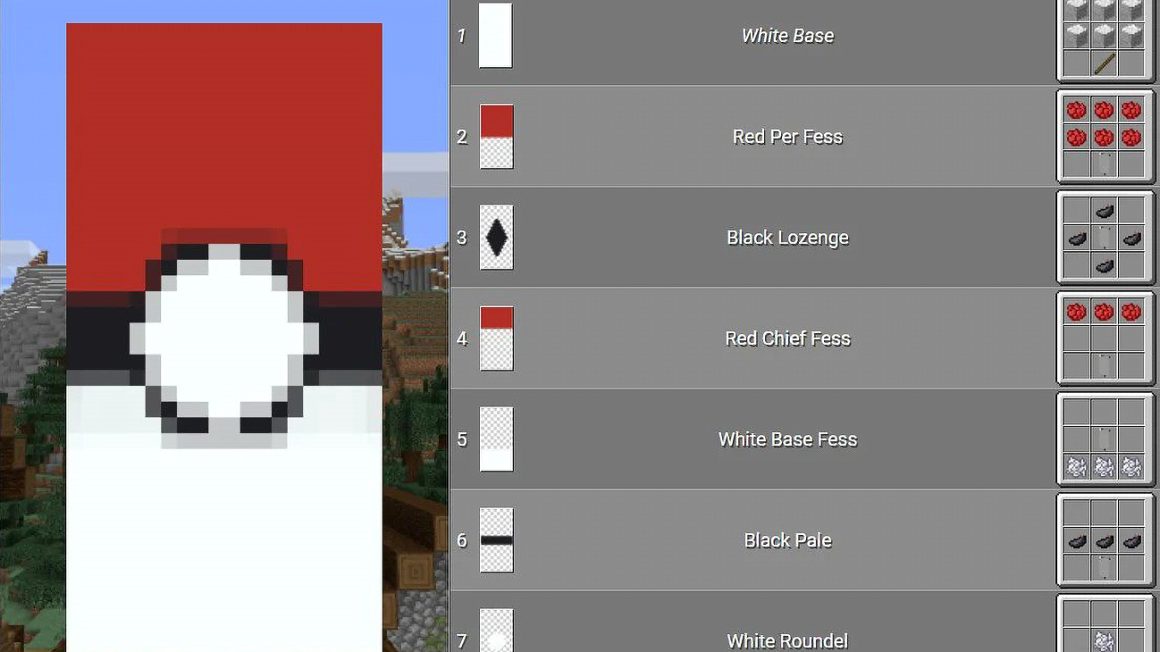 Continuing with the anime theme, we now have the Pokeball, one of the best ways of recognizing the Pokemon series, since it is among the most important items there. Definitely one of the best Minecraft banner designs out there. There really isn't much we can say about this banner other than that it is an absolute classic that should be in your base if you're an anime fan!
9. Pepe the Frog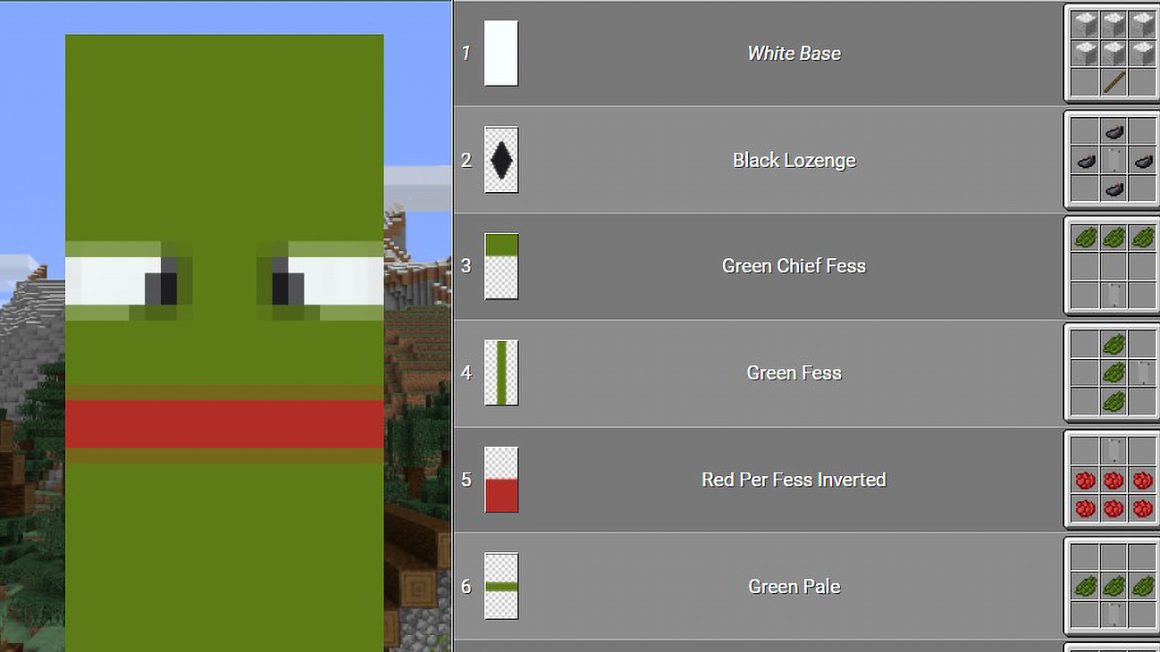 In this day and age, you can't go long on the Internet without seeing a meme or two, and meme veterans will know all about the history of Pepe the Frog. This little guy has given life and character to thousands of 4chan posts, and that is mostly because it is such a great way of conveying emotions. If you don't know, Pepe is a frog that is drawn in thousands of different ways, and with the Minecraft banner system, you can make him feel any way you want to.
10. The Tardis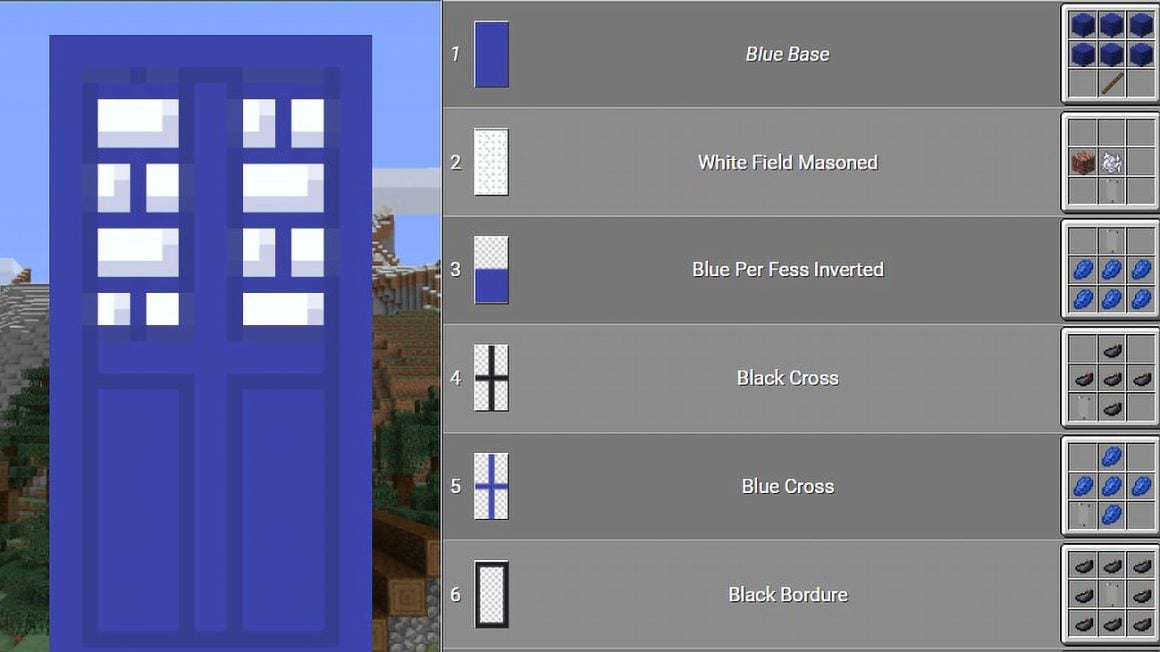 Dr. Who is a very popular show because it blends so many genres and ideas into one cohesive thing. The many Doctors of all the timelines have their own personalities and ways of thinking, but one thing is always consistent among them — The Tardis. The Tardis is a blue phone booth that is much larger inside than the outside lets on and allows the user to travel through time and the cosmos as they wish. One of the best Minecraft banner designs if you're a fan of Dr. Who.
How to make banners in Minecraft
While it might seem difficult, making custom banners in Minecraft is quite simple. All you need to do is make a blank banner by placing 6 wool blocks in the first two rows of a crafting table, along with a stick in the bottom-middle slot. Place the banner in a loom block and start designing them as you wish! You can be creative and make your own, or follow the instructions we've provided here.
That would be all when it comes to the best Minecraft banner designs. We hope that these have given you some inspiration to go out and start designing your own. If you're looking for other games to play to take a break from Minecraft, take a look at some of the best Switch RPG games, best free PC games, and the best anime games!