When you start a new world in Minecraft, it's easy to get lost and start wandering in random directions. The best way of making sure you have a safe place to come back to after exploring the unforgiving world is to build a house. Houses/bases are a staple part of the Minecraft experience and no matter what you do, you should always have a place to call home.
If you're a new player just starting out, you might find it difficult to design a house that is both functional and aesthetically pleasing. To help you avoid living in a mud hut, we have a list of the best Minecraft survival houses for you to peruse and find your perfect home.
Building houses is fun and all, but sometimes you don't want a classic survival experience. Sometimes, you might want to change the game up with some nice mods. For this, you can take a look at the best Minecraft gun mods. Are you more of a multiplayer enthusiast? No problem, we have a list of the best Minecraft Bedrock servers!
1. Stone house
It's always great when you get to see a simple house that follows a certain theme and isn't too complicated. Such houses cater perfectly to new players and they have just enough complexity to provide a challenge when building, but not so much that you can't finish it. TheMythicalSausage, an MC YouTuber has created this design and provided us with a great video explaining how the house is built and all of its benefits. Take a look at it if you want some inspiration for your next base, or if you want to steal it, we won't tell anyone.
2. Co-op house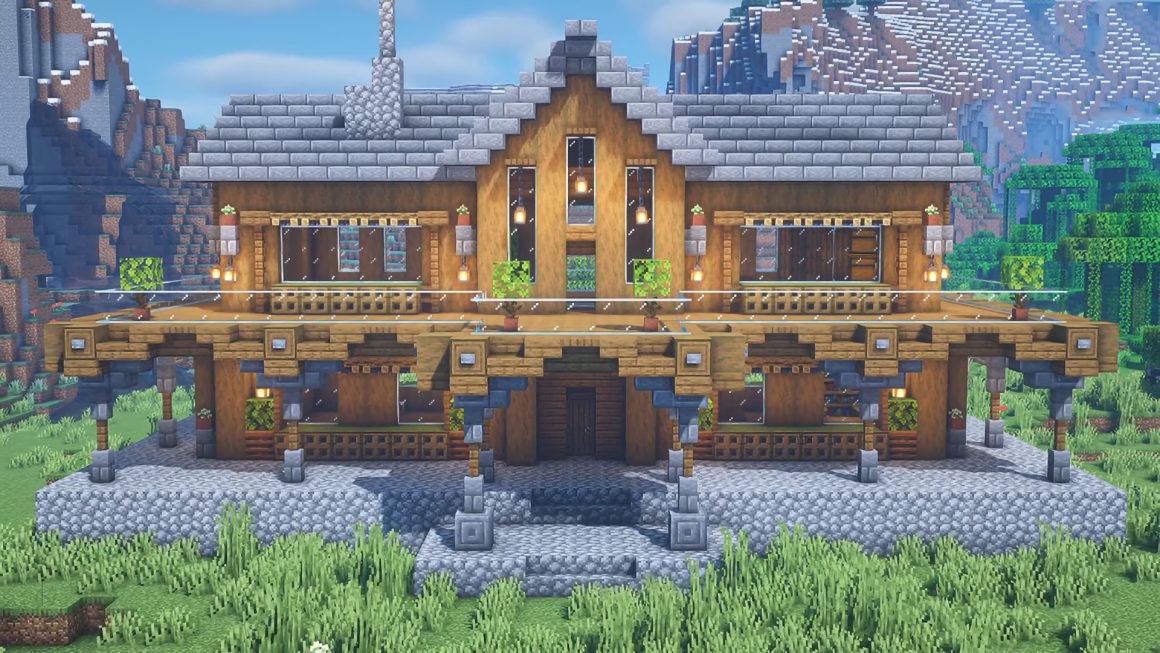 Playing video games with friends is fantastic, and in a game like Minecraft, you're going to want to make sure that your living accommodations are suitable for both of you. With the co-op house designed by Heyimrobby, you will have a relatively large project to undertake as the house itself is quite large, just enough for two players to get comfortable. When it comes to creativity and convenience, it is no wonder that this is one of the best Minecraft survival houses!
3. Simple house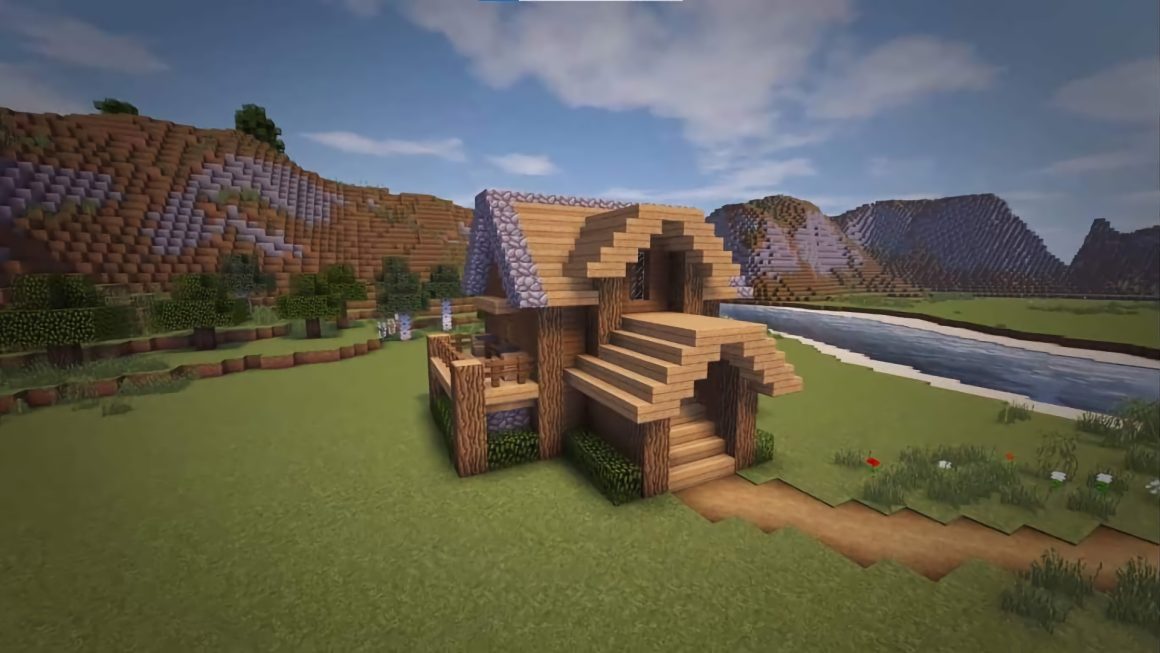 Building your base in Minecraft doesn't always have to be a grandiose project that takes you a month to complete. Sometimes, it is better to stick to the basics and just build a house that is aesthetically pleasing and functional. This is where the simple house designed by Heyimrobby comes into play. The charming thing about this house is that it doesn't fall into the cottagecore genre of houses, but rather looks stylish and modern, even if it is made of wood.
4. Mountain home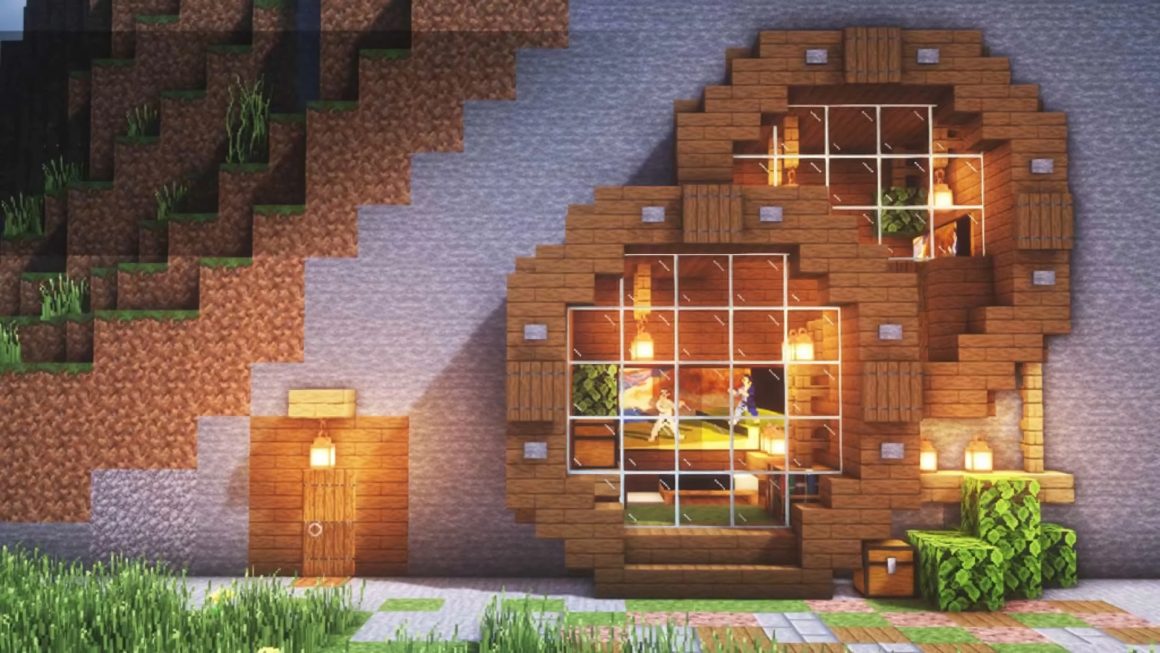 Have you ever wanted to be a dwarf from The Lord of the Rings, living in your mine and digging every day? Well, with this fantastic and creative idea brought to us by Ayvocado, you are sure to live out your deepest fantasy dreams. The mountain home/base is adorned with a skull and offers massive potential for improvement once you get settled since you can just dig down and expand your base. This is definitely one of the best Minecraft survival houses because it's such a cool idea!
5. Cozy cottage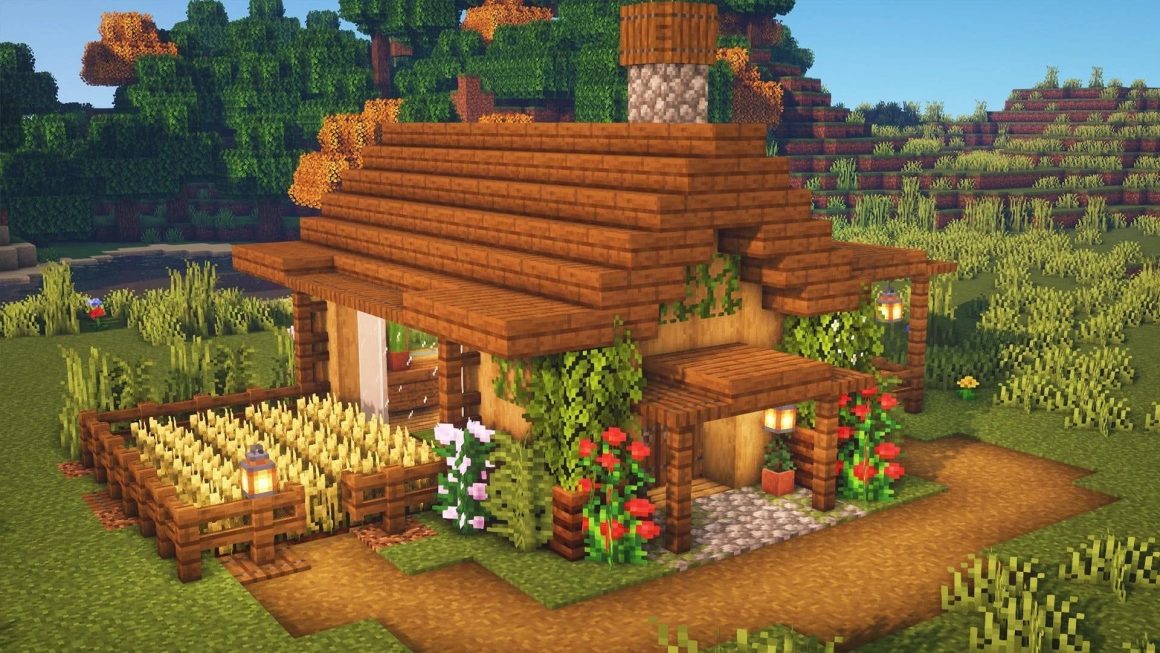 Now we come to one of the simplest and cutest cottage ideas around. This type of house is great for players that do not want to build giant structures but like to live a simple life with only what they need. This cottage idea by Ayvocado is excellent since the cottage is just big enough to house all of your items while simultaneously looking very cozy and appealing. Sort of like you would expect a grandma's house to look.
6. Large base
Now, this base is excellent for veteran players that have had some experience building many forts and houses but want to broaden their reach to something more ambitious. The large base allows you to stash all of the valuables that you accumulate as you play, and since there are so many rooms, you can dedicate entire rooms to their specific goals, like enchanting and farming mushrooms. If you're looking for a new project to tackle in your survival world, the large base is perfect.
7. Hellish house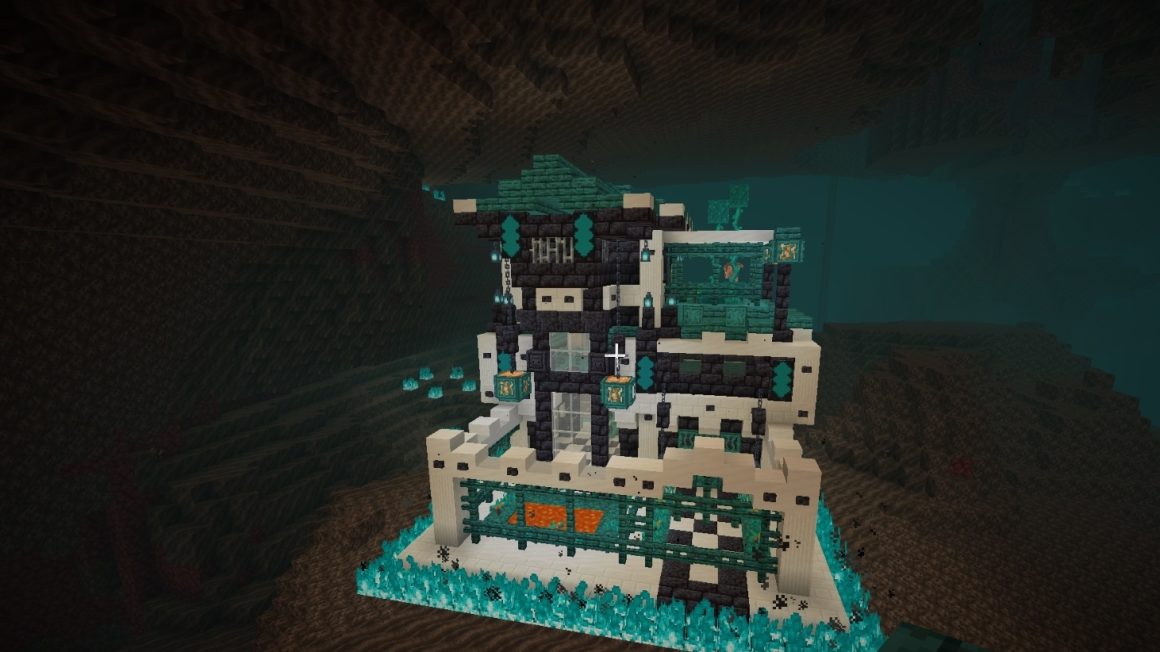 The Nether is a huge part of Minecraft and it is home to many resources that are vital for surviving in the world and getting you to the end of the game. However, resources aren't the only thing you can get in the Nether, as it is also full of beautiful building blocks that are excellent to incorporate into your bases. This base in particular is great because of its dark aesthetic and cool look. Fire makes everything look more interesting when you think about it, and this is one of the best Minecraft survival houses.
8. Tower house
Creativity is an important aspect of making the best Minecraft survival houses, and this one takes the cake in that regard. This tower makes for an excellent base where you can secure all of your valuables high in the sky. Since it is so tall, you can easily fit every type of room you could want in it, from enchantment rooms to armories. Another benefit of this is that you can choose the height of the tower to suit your needs, so if you aren't planning on making too many rooms, you can just make the tower shorter.
9. Subterranean base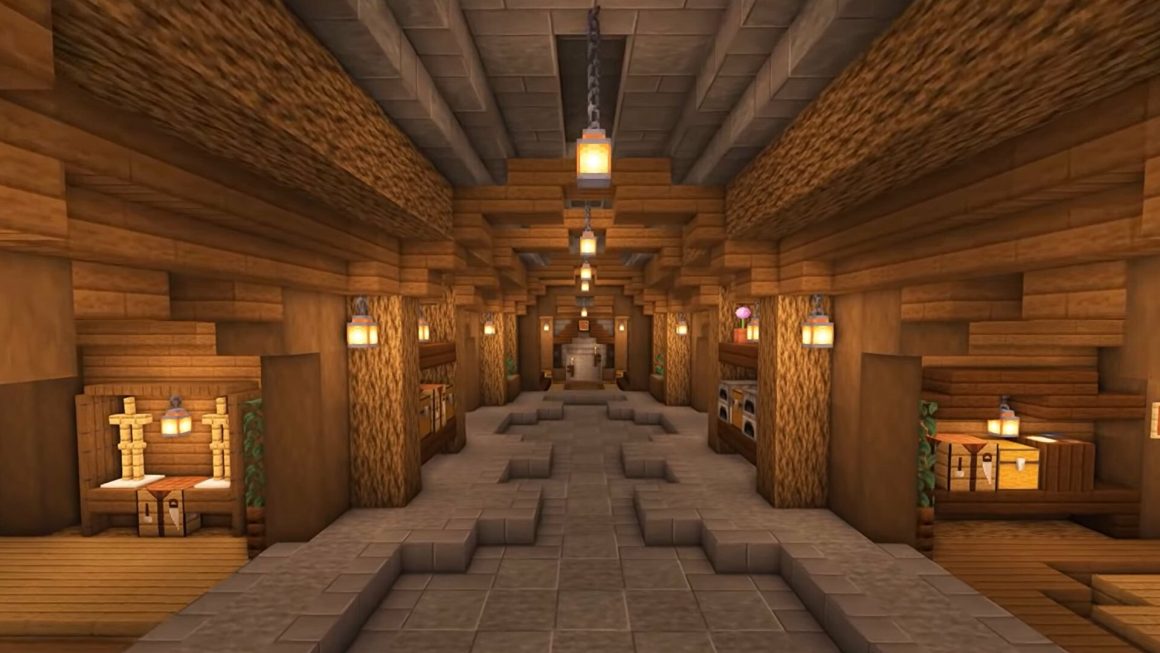 From endless heights, we go to the deepest depths. This base allows you to dig into the ground to establish your base, something many of you will undoubtedly love. This is good because you can protect yourself from enemies, and because you can keep things simple without committing to huge, extravagant builds. A base design like this is very unique because it thinks outside the box and acts as a fresh approach to base-building.
10. Ravine house
One of the most interesting things about Minecraft is coming across ravines. Ravines are massive openings in the ground that serve as an easier way of finding resources like emeralds and diamonds. It can be a bit tedious to go down into the ravine, dig everything out, then bring it back home only to come back again and do the same thing. With the ravine house, you can build it at the edge of the ravine and use it as a storage location for your resources so you don't have to go down all the time. Quite convenient!
And that would be all for the best Minecraft survival houses! You can feel all of the creativity that the community puts into designing houses as soon as you see what they look like. Hopefully, you can take some of the designs we have presented here and make them your own. If you're looking for more games to play, you can always take a look at the best pc games, and the best tank games available!