Playing Minecraft as a novice can oftentimes be quite a confusing experience. You don't know how the game works, you're punching wood, and you're now in a random hole in the ground because zombies started attacking you after twenty minutes.
Usually, the first thing you do in the game is karate chop some wood, and build yourself a house. However, new players do not know how to effectively utilize the space they have to build an optimal house, so they might need some Minecraft starter houses to make everything easier. We'll go over ten of the best starter houses to help you survive in Minecraft.
If you're a Minecraft fan and you want to get the most out of the game, then you should consider taking a look at the best Minecraft Bedrock servers. Servers are a great way for you to connect with the Minecraft community. If you lean more towards modding, then the best Minecraft modpacks are for you.
1. Hole in the wall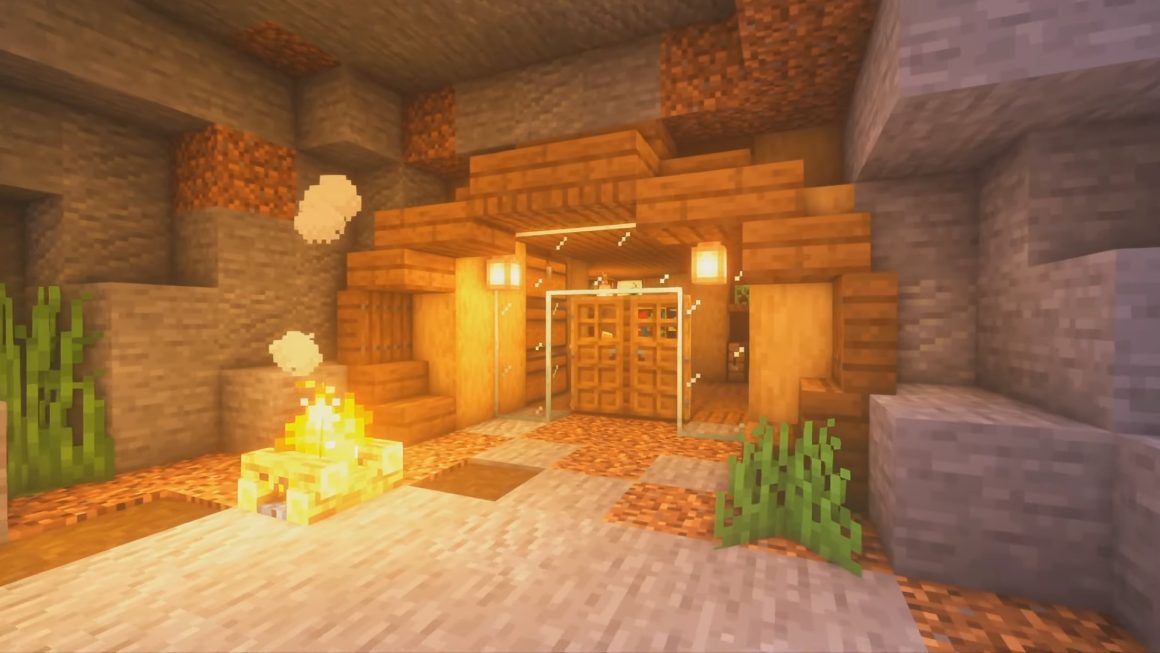 The idea of building a house on the side of a mountain is very appealing because most of your building is already done, all you have to do is carve out the mountain to fit all of your resources and personal belongings. This design in particular focuses on building a mountain house that is actually visually appealing and has a good deal of utility.
2. Cozy cottage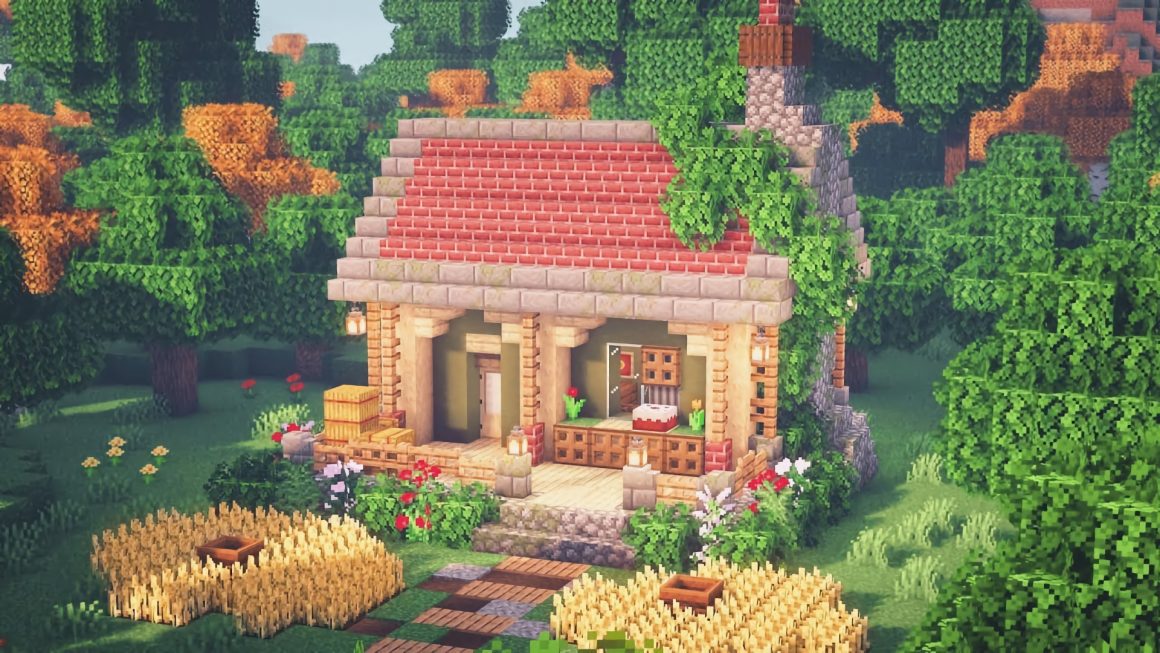 The next Minecraft starter house idea is best used in snow biomes since it is a winter cottage meant to keep you warm in unforgiving conditions. When you complete the build, it will have all of the space you might need for your stuff, while also looking cool all the time. You can even plant more trees nearby to make it look more wooded.
3. Tribal house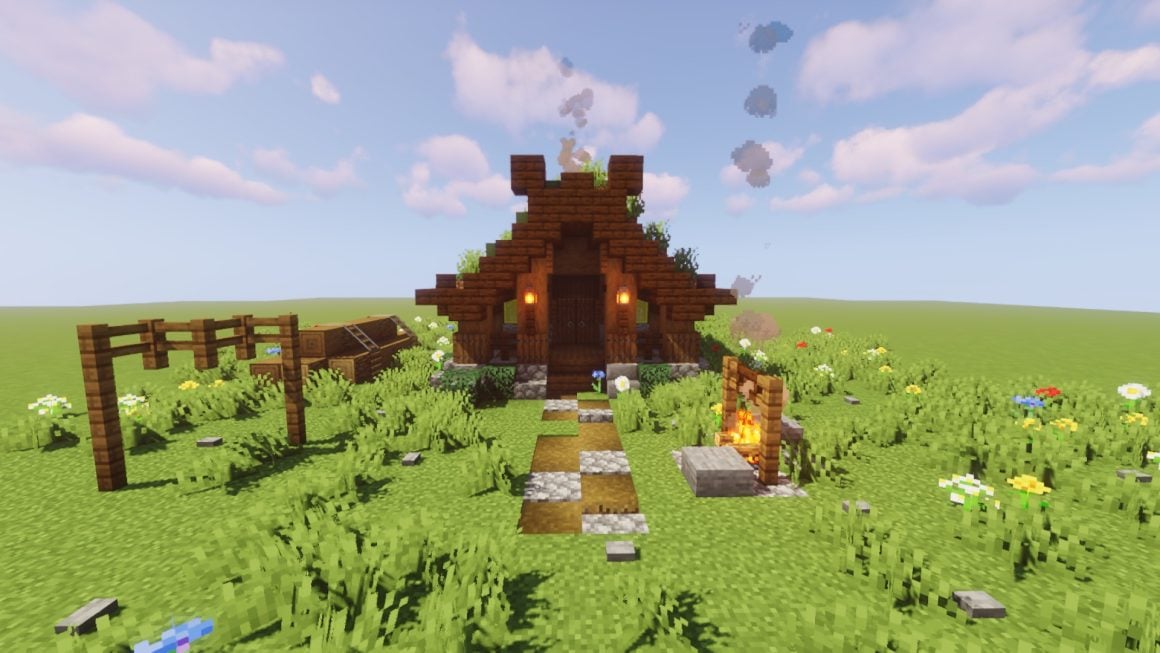 This design takes inspiration from ancient Viking houses, featuring wacky architecture that really makes it stand out from everything else in your base. It is especially great for players that are fans of Vikings and want to pay tribute to the awesome show! We highly recommend this house if you want something simple to build when you just start playing.
4. Japanese house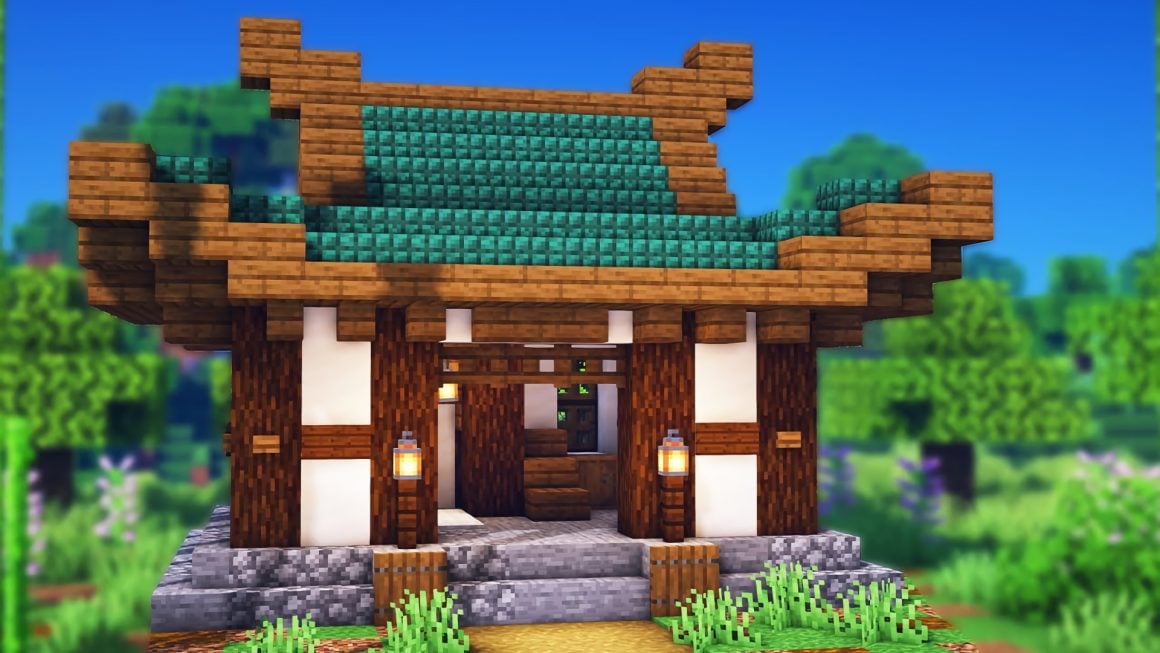 We've mentioned Vikings and their medieval-style house, now we have a design that pulls its roots from Asia. Japanese architecture is very beautiful and quite satisfying, so why not build a house based on it? On top of looking so good, this design has a good deal of storage space and it's great for players looking for something stylish, but useful.
5. Basic house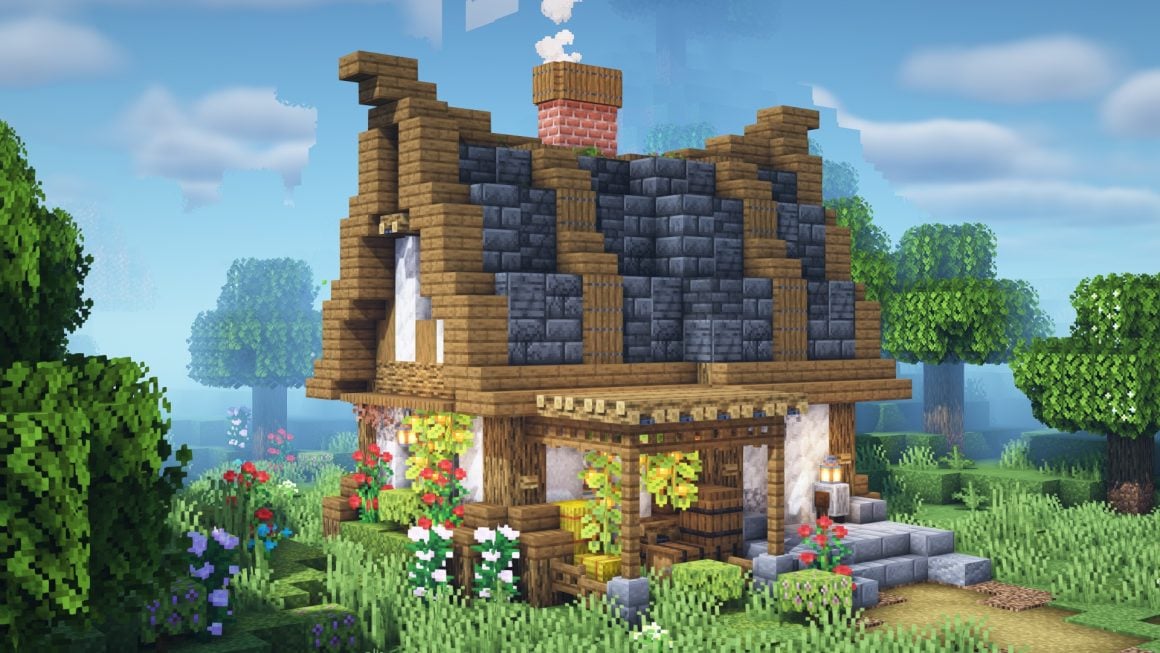 The next design is awesome because it caters to new players by requiring very basic materials, but comes together as a compact whole that is both useful and looks amazing. You have an elevated room with large windows for a nice view, and you also have a small farm underneath your room so you can grow your own crops, ideal for new players.
6. Sand house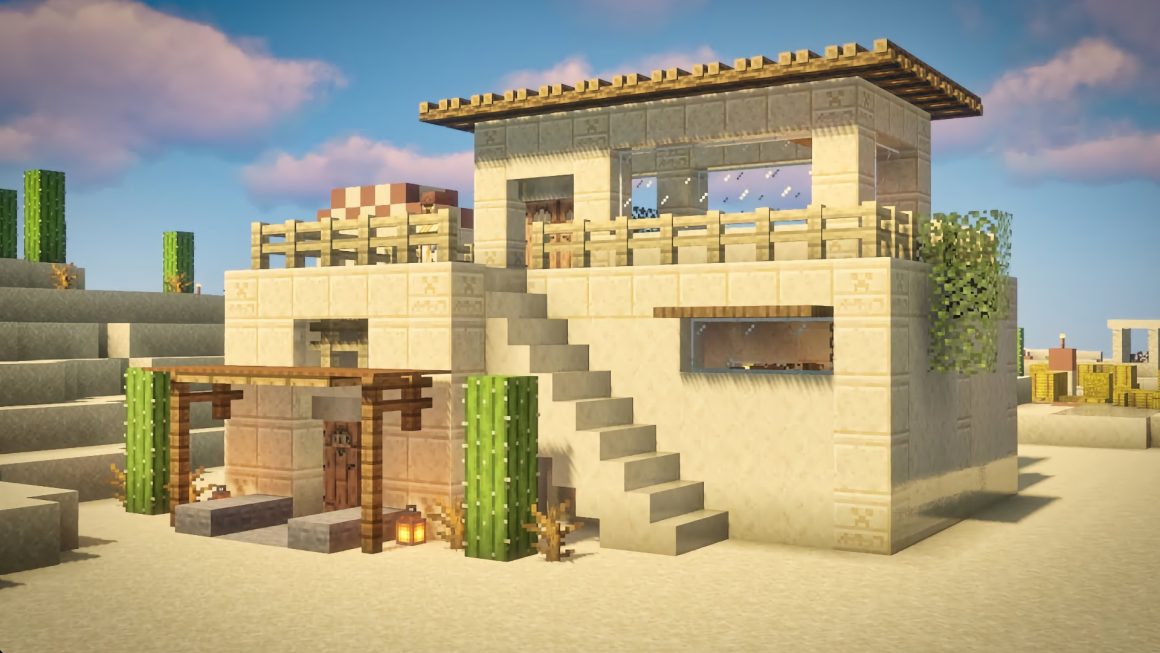 We've mentioned cozy winter cottages, now we have a house designed to be comfortable in the intense heat of the desert. It has some nice colorations so when you're out exploring, you can find it again among all of the sand in the desert. When you fill it up with your stuff and add some decorations to make it look more homely, it can actually be quite a welcoming home!
7. Upgraded hole in the wall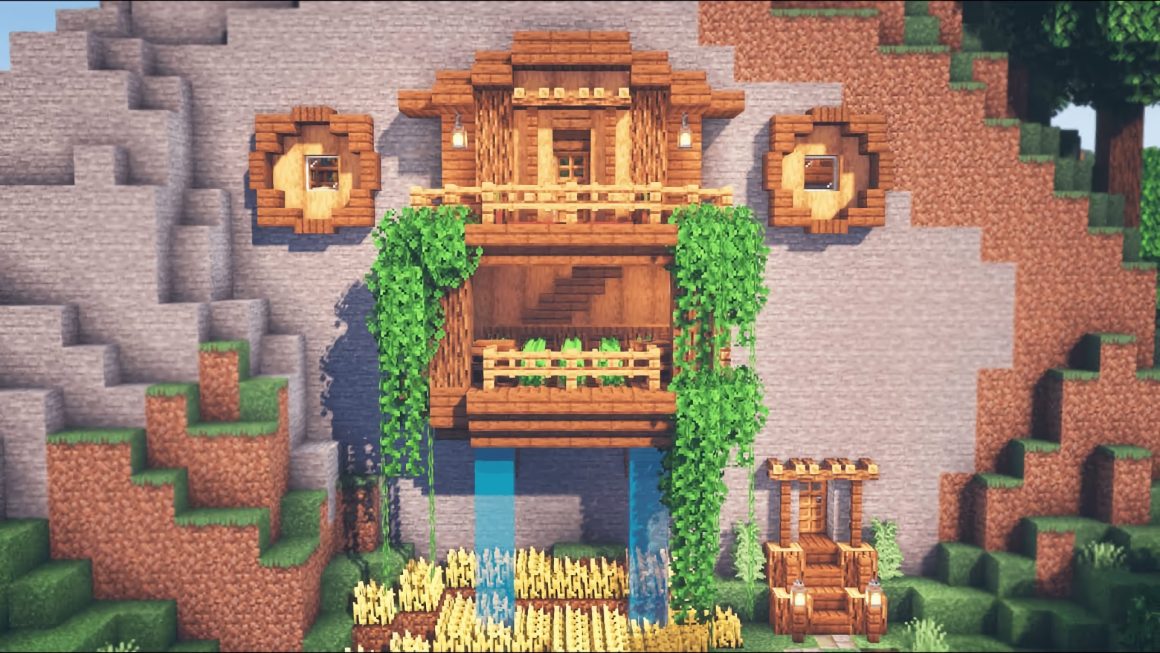 The hole-in-the-wall house we've mentioned before is excellent, and now we have an upgraded version of it that looks a lot more stylish and appealing. It actually features some fairly large windows so the dim and dank nature of caves is stifled a bit. Once you complete it and get all of the other details in order, it will feel quite warm.
8. Small underground base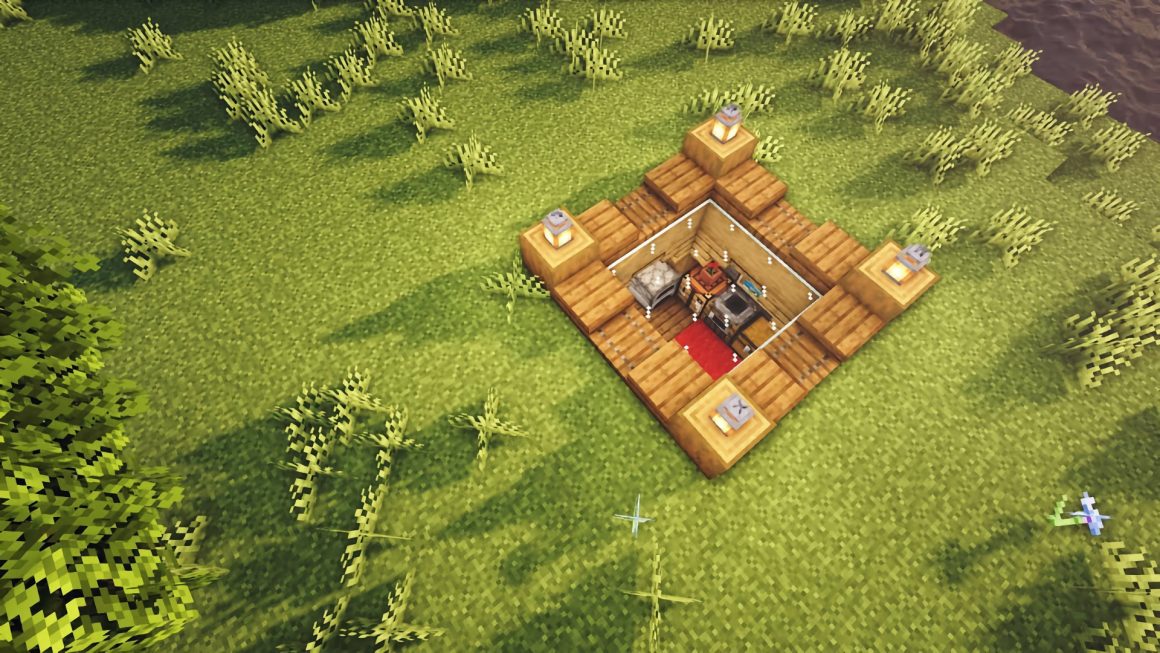 This Minecraft starter house idea embraces the concept of spending your first night in a random hole in the wall and builds upon it, creating a stylish and awesome little underground base. It has a glass roof that looks out into the sky and features just enough space for a bed and some storage because sometimes you don't want to build massive bases, especially if you're a new player.
9. Tiny house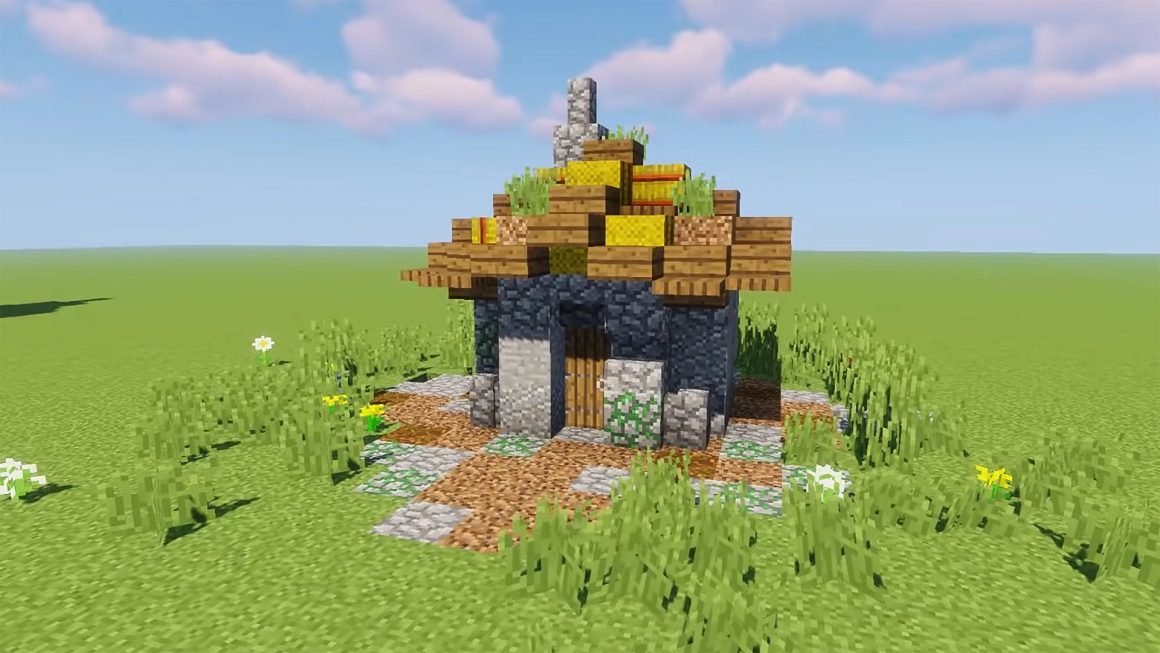 Now, we have a very small house that can be infinitely expanded depending on your needs, but it can act as a perfect base for any new player. It has a modern design that is both sleek and appealing while remaining useful. Another bonus of this house is that you don't need any special material to build, just some wood, stone, and glass. It doesn't get much simpler than that.
10. Treehouse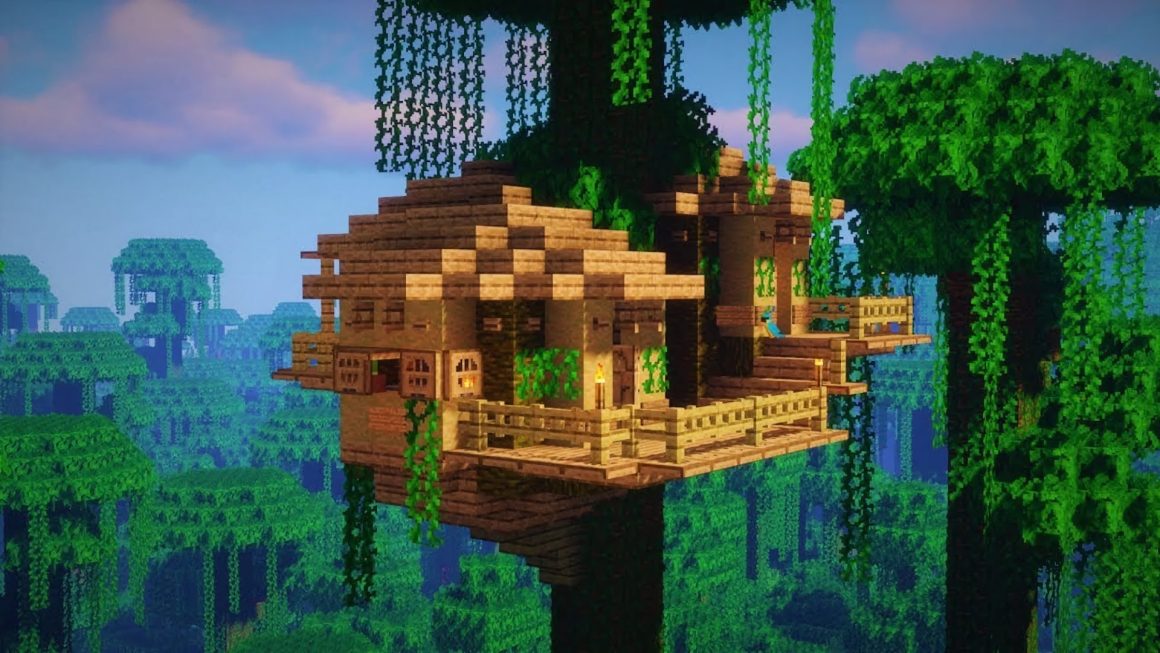 And finally, we have a very fun house concept that is bound to be appealing to new players — the treehouse! This design in particular is meant to be used in the jungle, but you are completely free to build it in any tree you want, all you have to do is change the type of wood you use. It can act as a good marker and an excellent vantage point, on top of being very useful as a house in general.
And there you have it! Ten of the best Minecraft starter houses you can get finished within an hour of starting a new world. We sincerely hope that you have enjoyed this and that you have found the right house for you! If you want more games to play, take a look at the best free PC games, best horse games, and the best tank games!