Minecraft is well-known for being a playground for everyone that loves being creative. The creativity to come up with really complex designs for your houses comes with experience gained through playing, and you're not going to have that when you just start playing. When you just start, you're going to be looking for simple houses that you can build quickly.
To help you with that goal, we have prepared this list of easy Minecraft houses that you can build within a day. They are not too complex and they do not include a ton of different rooms. When you build one of these houses, you're going for the bare necessities, until you can expand it.
If you're looking to spice up your survival experience, take a look at the best Minecraft gun mods! If you are more a play-along with your friends kind of person, we have a list of the best Minecraft Bedrock servers. Take your pick!
1. Simple mountain house
Admit it. On your first night in your first Minecraft world, you probably dug out a random hole in the ground or a mountain, and spent your time there, waiting until morning. We've all done it, it's okay. This design takes that concept and applies it to an actual house on the side of a mountain. You can try this one out on your first day, as well. All you have to do is expand it day by day until you can start adding furniture and extra rooms for storage and whatnot.
2. Cozy cabin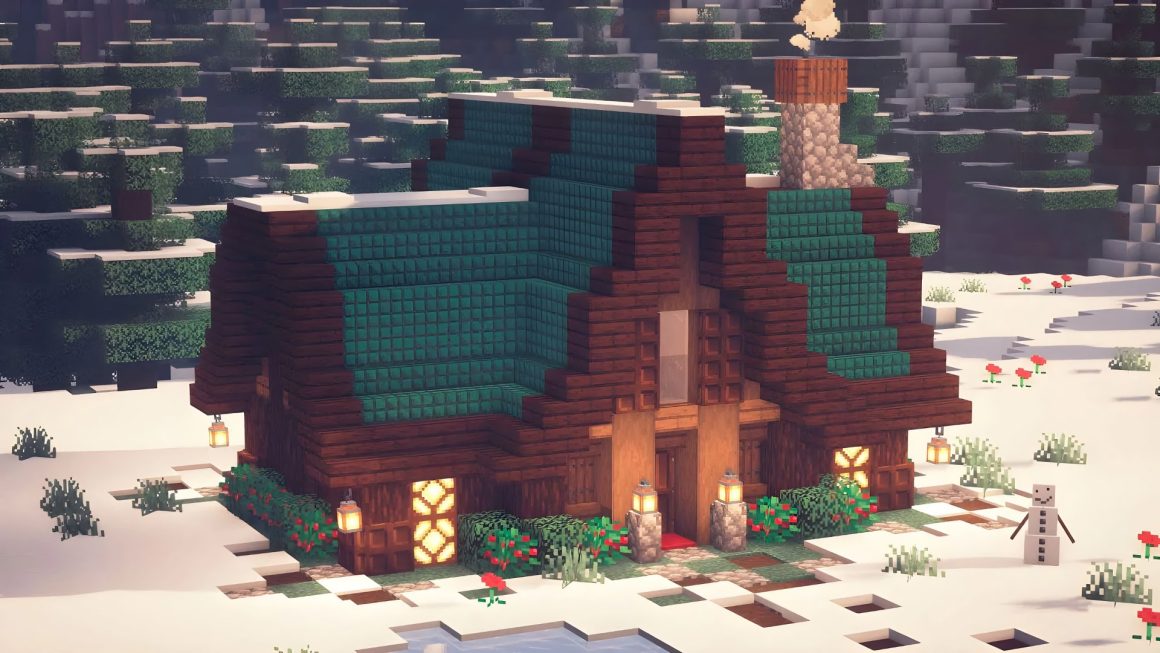 Easy Minecraft houses tend to fit into a certain aesthetic and season. In the case of the cozy cabin we're talking about right now, it is ideal when you build it in a snow biome. Of course, you're free to build it wherever you want, but this is speaking on a purely aesthetic base. The cabin is small, compact, and quite convenient for adding the bare necessities when you're just starting out. Since the structure is not that large, you can build it quite quickly. Quite convenient.
3. Ocean house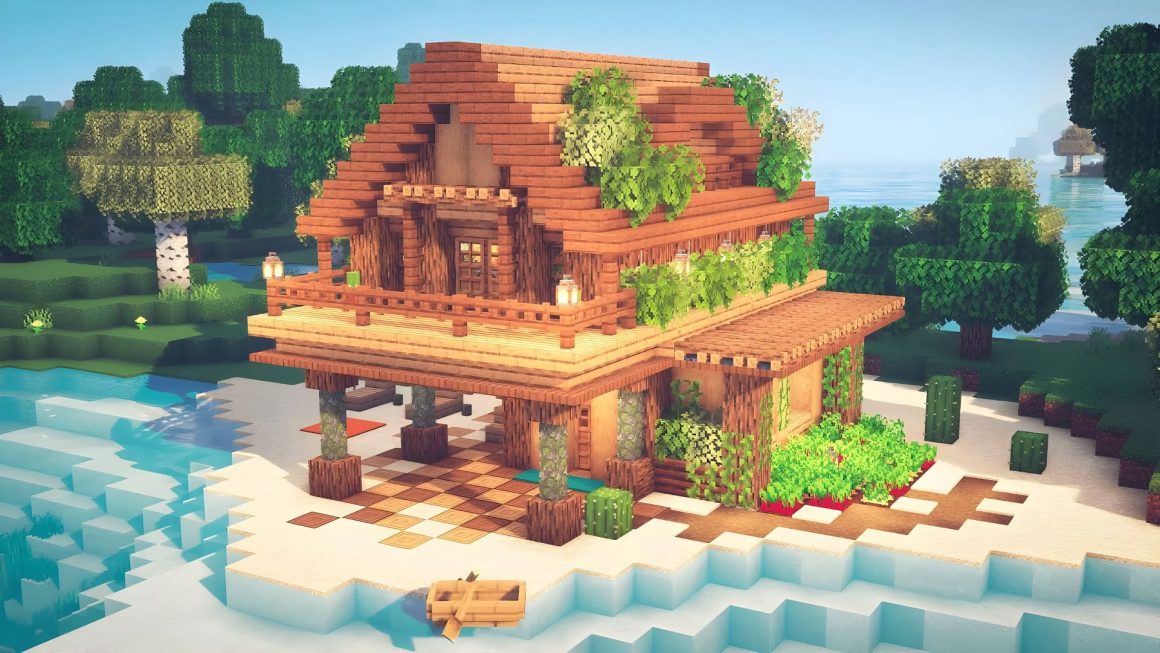 Water-based houses can seem daunting to some players, but this house design is perfect to break your apprehension and lead you into the realm of water houses. The design of this house is quite modern, sleek, and bright. Simplicity is the name of the game for this house and you can build it quickly, which makes it ideal for new players, as well as experienced players that want something new.
4. Starter survival house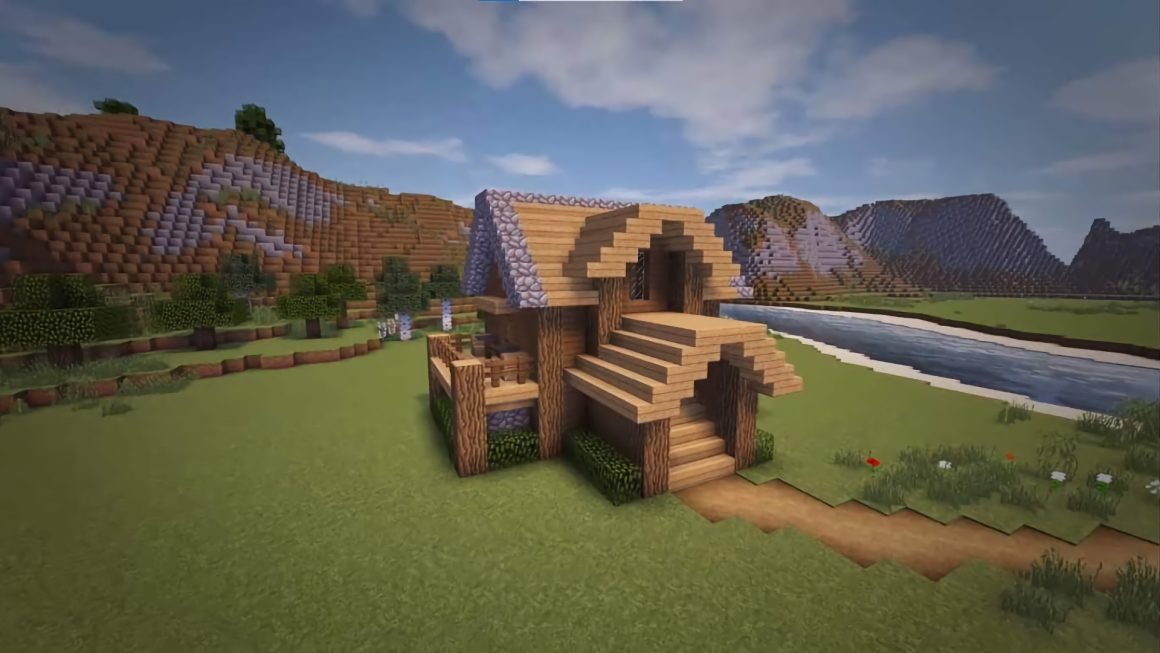 The survival mode in Minecraft is usually the first experience we all have in the game, and the first house we make can be a bit shabby. However, this house design was made especially for new players that want a reliable house to carry them to the end of the game. The starter survival house has a fairly modern look to it that is very appealing, and it also has excellent utilities, like a Nether portal to the side of it.
5. Treehouse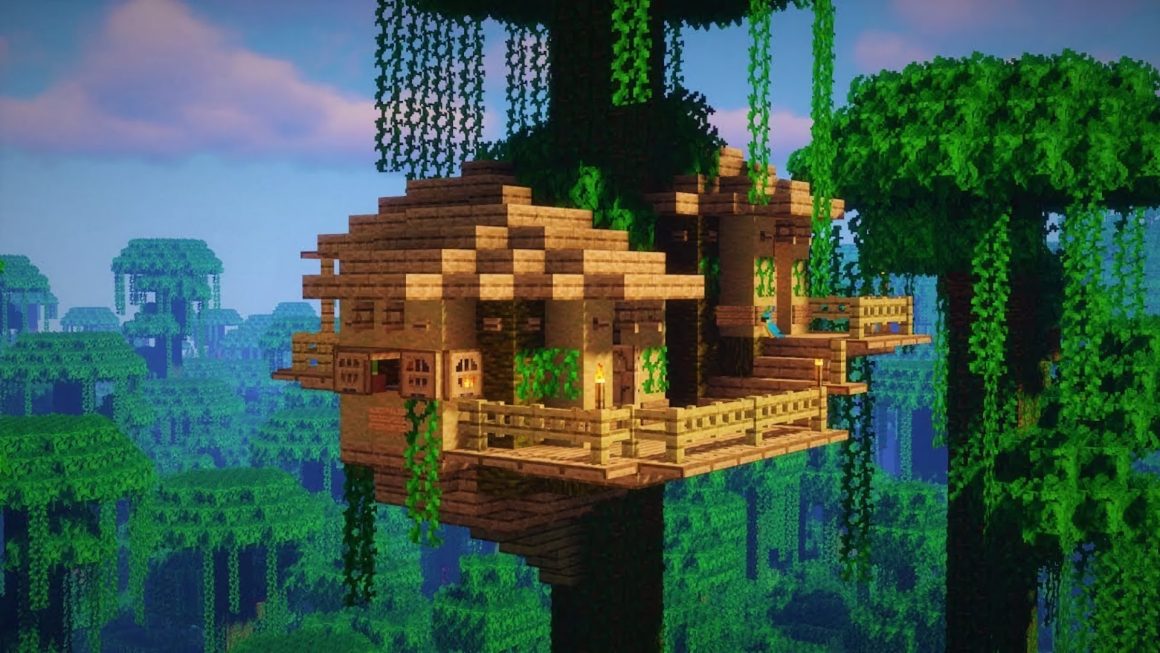 Alright, now it's time for some more exotic designs! This treehouse design was created for players that do not want to keep all of their resources on the ground, for fear of creepers and other enemies. The main theme of this one is the jungle, but you can make it on any tree you want. Who's gonna stop you? The Minecraft police? Easy Minecraft houses are usually very simple so any new player can apply them to their own world, and this one is no exception. While you do have to build it in a tall tree, the overall construction complexity is mild and anyone can do it.
6. Co-op house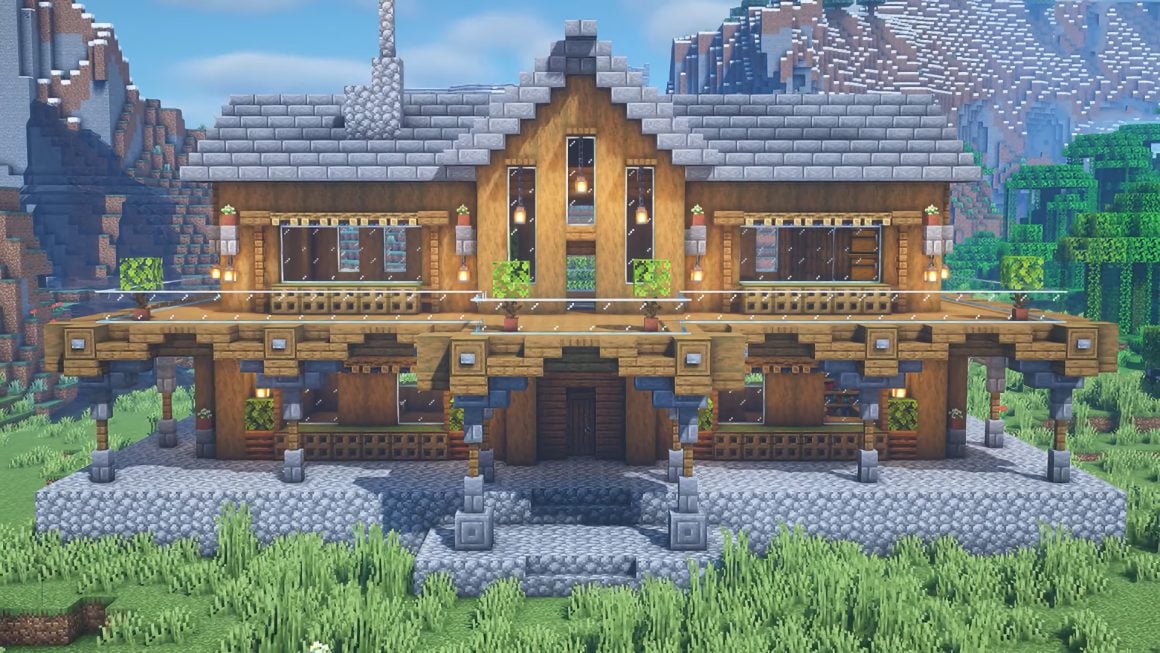 Playing video games with friends is always a good way of spending some quality time, and the option of playing with a friend on a Minecraft server is excellent as well. When you play with your friend, you may or may not want to live in separate houses, but if you want to share everything and live together, the co-op house is perfect! With this house, each player has more than enough space to store all of their valuables and have some personal space, so check this design out if you're looking for easy Minecraft houses!
7. Boathouse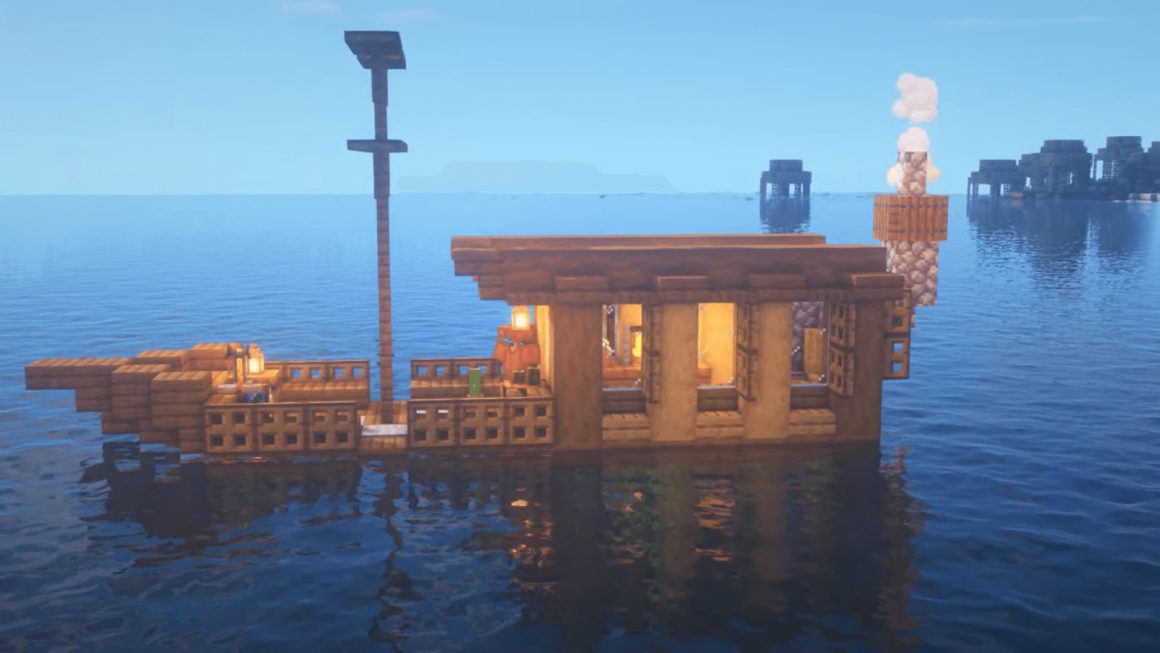 Minimalist house designs are great for players that aren't looking to complicate things too much, and this boathouse design is perfect you those of you who like everything about seafaring. This house is designed to go on the surface of the water, but you can also build it right on the shore for a docked look. There isn't a lot of space, but it's still enough for the basics and a few decorations to match your style.
8. Basic house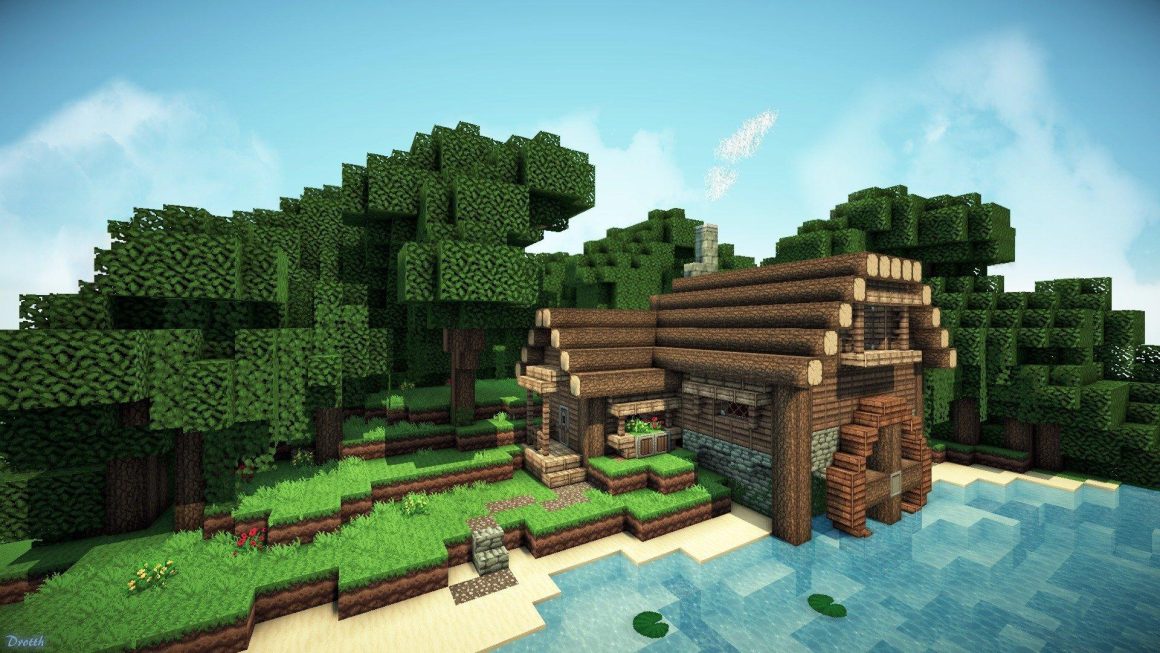 At the end of the day, easy Minecraft houses are all about simplicity, and this basic house design can be built in no time, with the option of expanding it as needed. It features a single, raised, well-designed room that houses everything you need, and you can also plant some crops right underneath the house. Everything about this house is about convenience and simplicity, and you should try it out if you're a beginner.
9. Small house
Modern houses are always extremely pleasing to the eye because of their sleek nature and fantastic building concepts. For players that want something very small, but functional, this house is perfect. It has a small room just for your bed, as well as a place for storage, furnaces, and anything else you might need. Check it out, you won't regret it!
10. Island house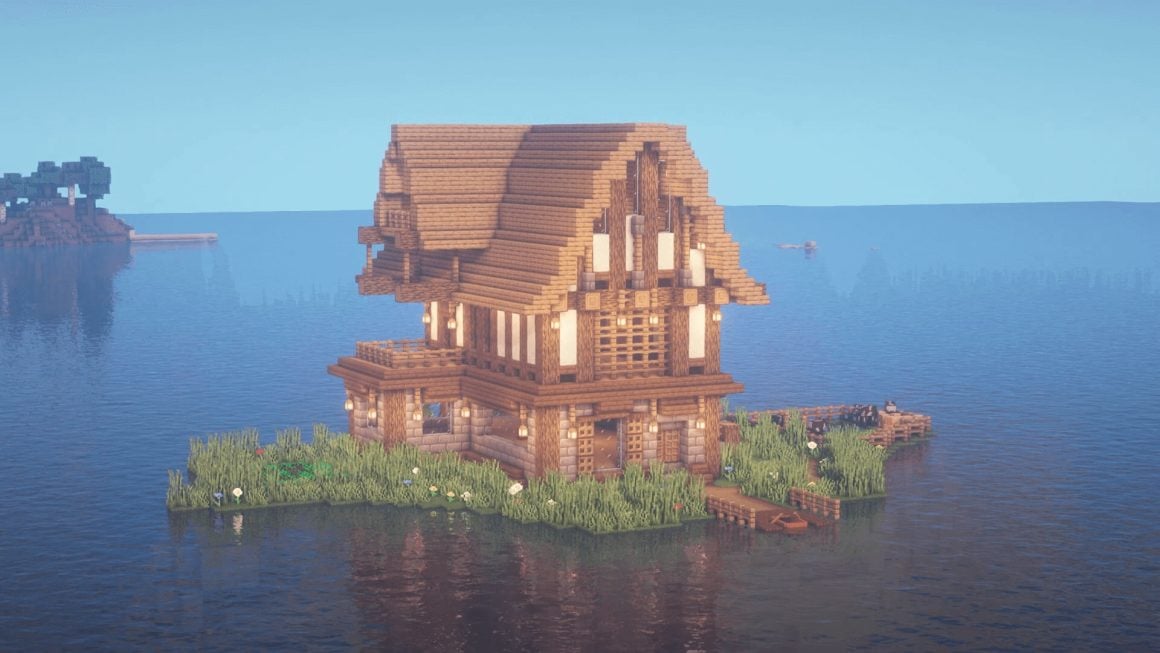 And finally, we have the island house, a structure that has a modern look and is sequestered away from everything, ideal for fending off enemies and adding style points. While it's not apparent at first glance, this house design has a decent amount of space, as well as decorations that make it more appealing to the eye. If you prefer warm climates and need a new house to represent that, this is one of the best easy Minecraft houses you can take for your own.
That would be all for the best easy Minecraft houses. Since they are all meant for beginners to enjoy, you can create a new world and have any of these houses built in an hour or two. If you want to experience some new games, we highly recommend you take a look at the best mobile games, best horror games, and the best sniper games!