Animals are a huge part of Minecraft and they are usually the best way of securing food and resources for yourself as you play through the game. There are a few different types of animals that you can encounter in the world, and they are basically all of the animals you can see on any farm.
If you're looking for a place to keep your animals safe and sound, we have prepared some of the best Minecraft barn ideas you can incorporate into your world. You might think that you can't make barns very unique in the game, but you'd be surprised with how many awesome barns players have come up with.
Minecraft is an extremely fun game at its base, but it can get even more fun when you alter it a bit. To do that, you might want to try out some of the best Minecraft modpacks. If you want to play with other people, check out the best Minecraft bedrock servers!
1. Red barn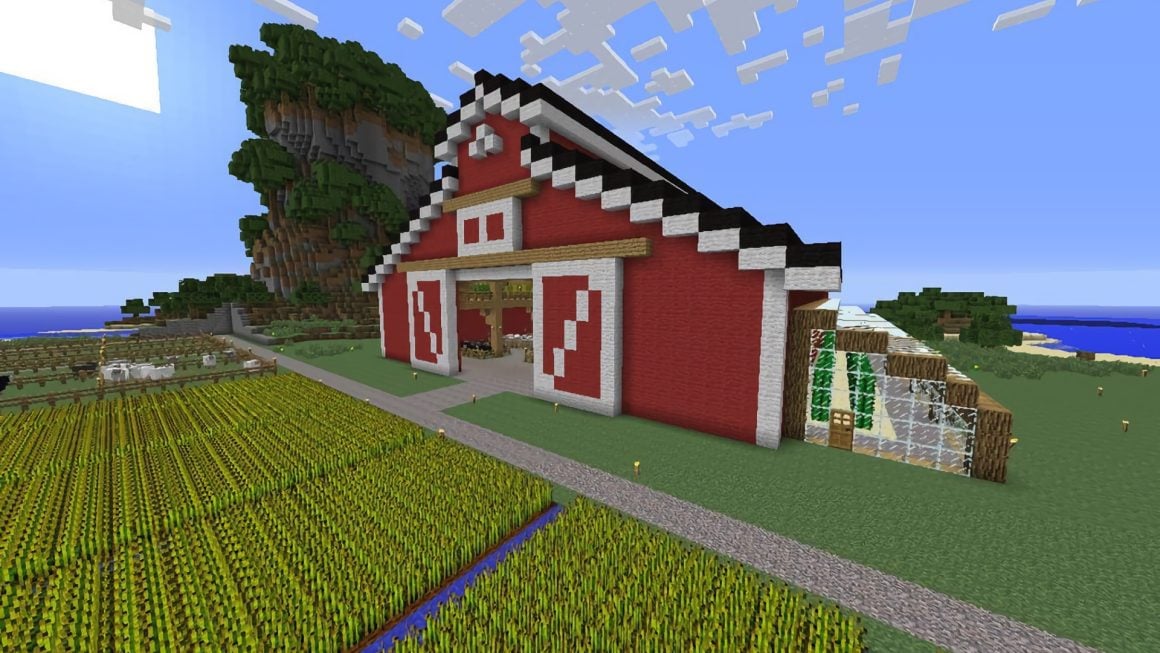 Right at the start, we have the classic red barn design that you can see in cartoons and some historical depictions. These barns are most often seen in America, and they feature plenty of space to manage your animals as you wish. The design is classic and very visually appealing, and if you add a resource pack or some shaders, it will be out of the world.
2. Compact barn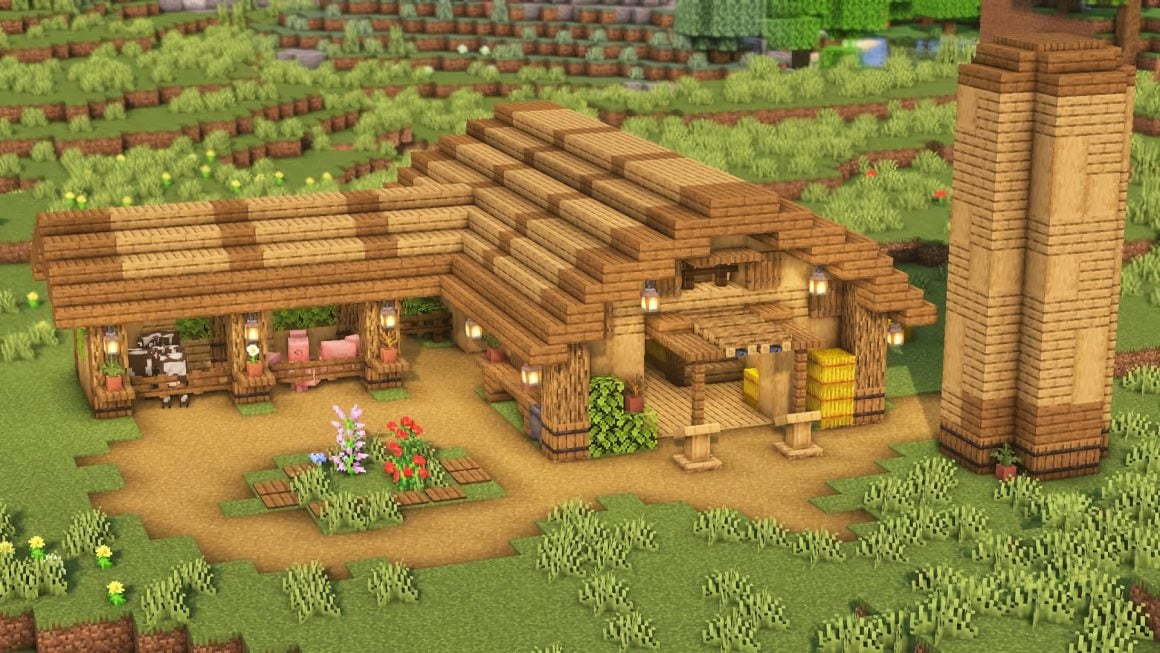 Sometimes you don't want your Minecraft barn to be huge and unmanageable, especially if you're a new player just starting. This barn design is small, compact, and just enough for a few animals and some storage if you want to include it, for convenience. It's quite well-designed and is great for new players who prefer simple builds.
3. Combo barn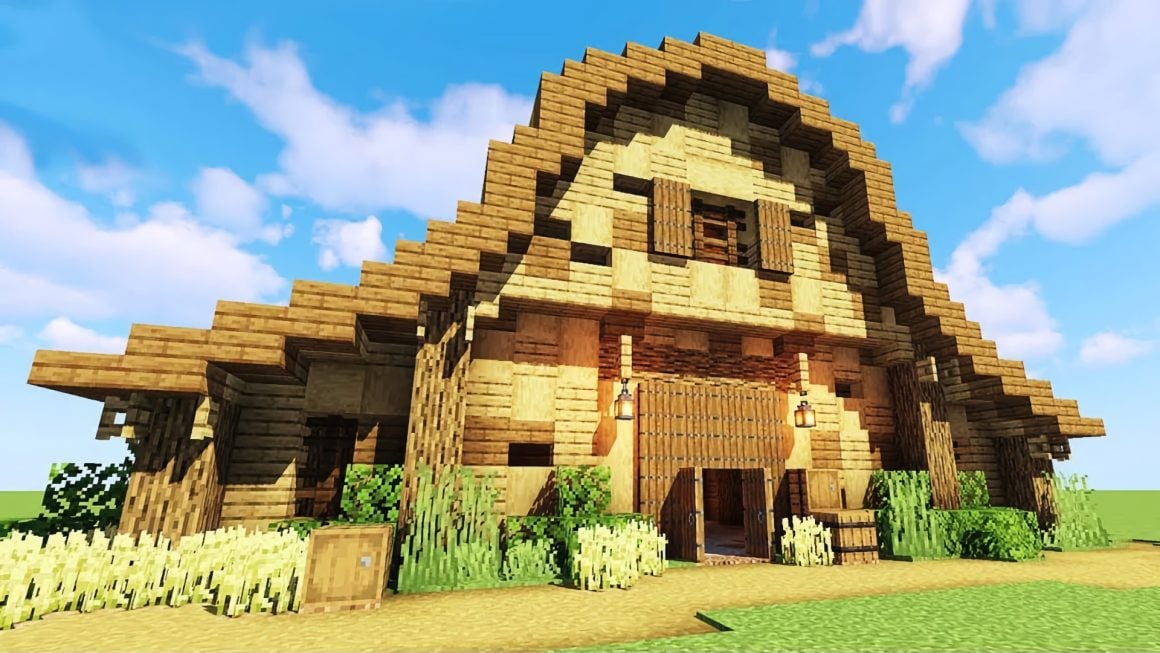 This barn design is fantastic because not only does it give you enough space for all of the animals you could want, but it also doubles as a farm, conveniently placed right against the barn so you can manage your animals and harvest your crops in one swoop. It's great for large homesteads that need a sizable farm and a place to house animals.
4. Dated barn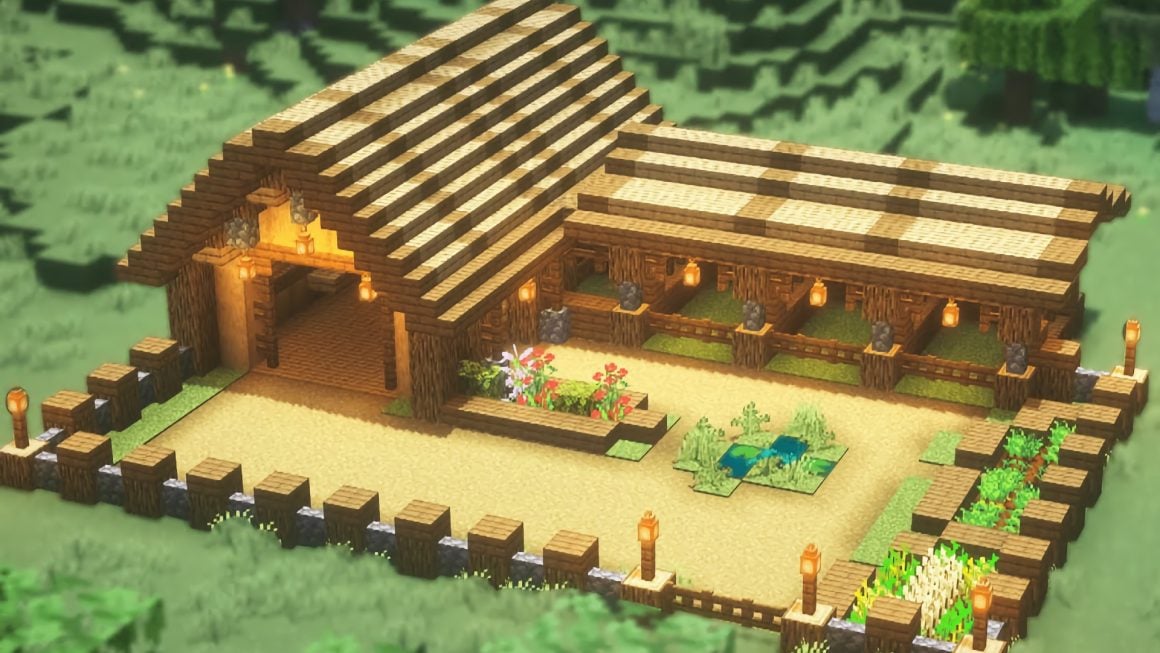 Sometimes the best Minecraft barn ideas take their design from rustic barns that have been present at some point in history. This is because classic and old designs always look cool since we tend to view them as things built to last. This design is very rustic in appearance and has everything you need in a great barn.
5. Large barn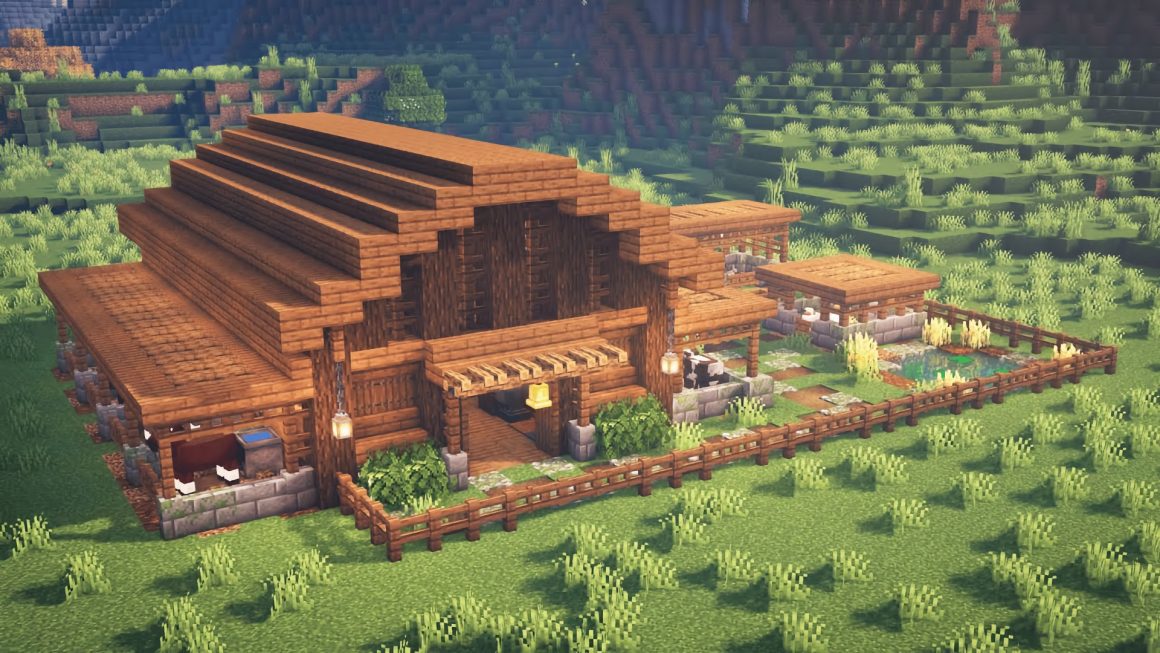 Barns are usually meant to house all of the animals you could dream of, on top of having enough space for storage and other luxuries you decide to include in them. This barn is massive and incorporates a lot of open space so you can either let all of the animals roam around together or segment them off by species.
6. Aesthetic wooden barn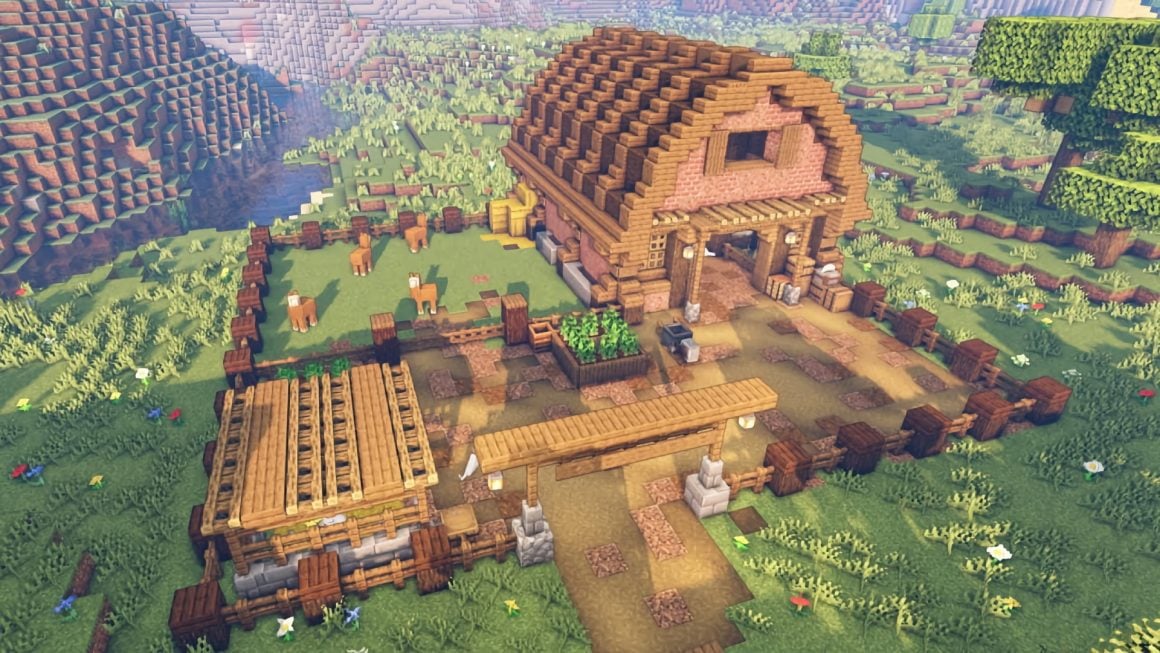 Moving on, this design is also quite large, featuring enough space to house as many animals as you want, but it also features some smaller pens for small animals like chickens. The general look of the barn is fantastic and charming, with some contrasting colors that really work well with each other. Check out this design if you want a combination of usefulness and aesthetics!
7. Medieval barn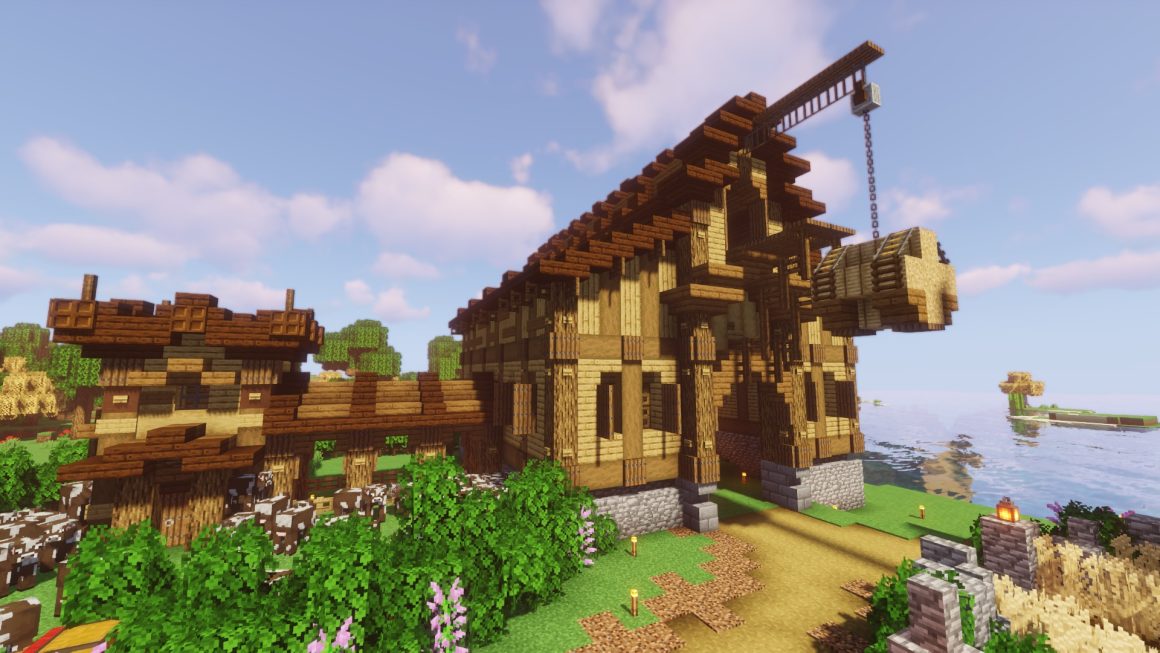 This is another classic, rustic design that has a good deal of minimalism to it, just as you would expect in the medieval age. There is enough space for your animals and warm space for you to spend your time and store your resources. It's a great barn idea for worlds that have some castle builds and other medieval things.
8. Simple barn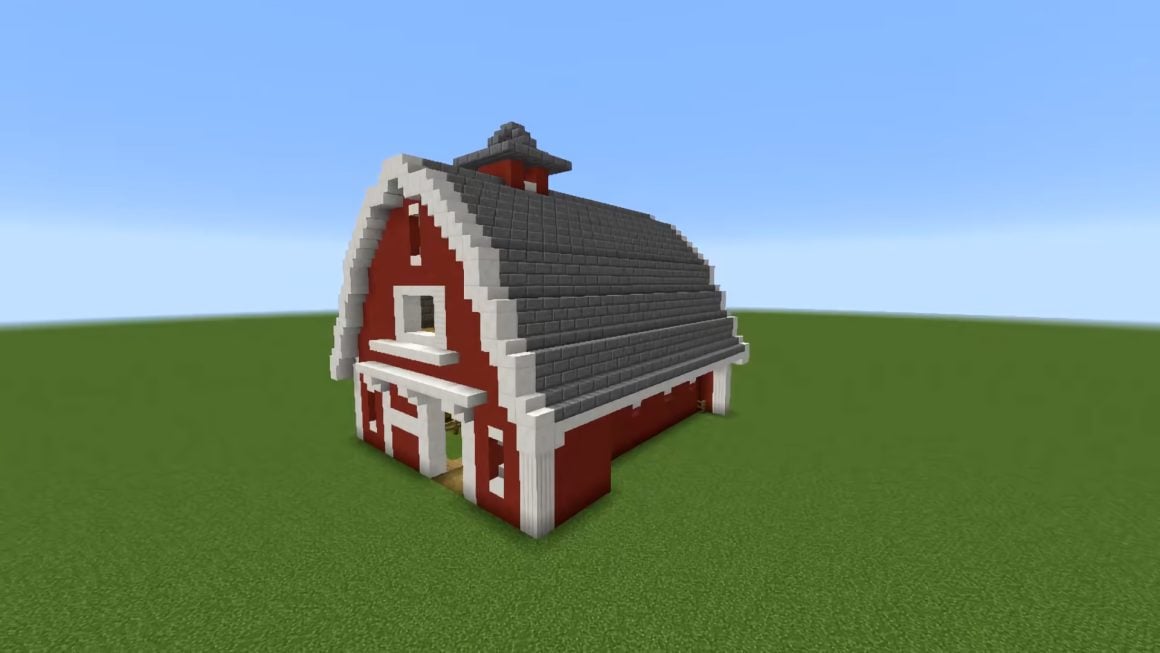 This Minecraft barn idea is for those players that have either just started playing or just want a simple barn to keep their animals safe. It has some nice circular shapes on the roof and a few pens underneath it where you can divide all of the animals you have into groups.
9. Another simple barn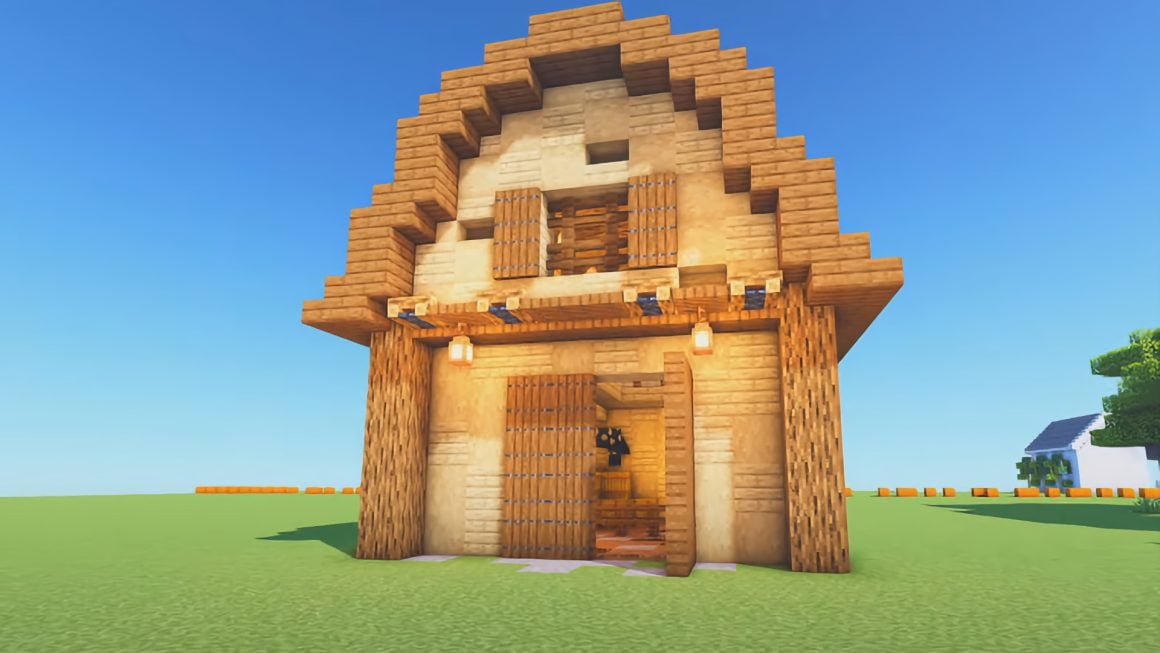 Keeping with the theme of simplicity, we have another convenient simple barn that has a few extra commodities compared to the previous entry. You have a more detailed design with extra decorations, but you also have some more animal pens, as well as a small farming area for acquiring some food. Perfect for any new player!
10. Stone barn
While there aren't many realistic ways of destroying anything you build in Minecraft, save for creepers and lightning bolts, many players have an increased sense of security when they build structures out of stone. This design in particular has a good mix of stone and wood in it, so it really stands out from the normalcy in the rest of the world.
Now you have all of the knowledge you need to build the perfect barn! There are just enough ideas here that you can build anything you want, and we sincerely hope that whatever you choose to build, it turns out great! If you want more games to play, you can take a look at the best naval games, best tank games, and the best cross-platform games!