In the year and a half since Among Us first exploded, we've all learned to appreciate the charmingly rough look of Innersloth's social party game. With a coarse, hand-drawn art style, Among Us evokes the bootstrap, do-it-yourself vibes of other indie darlings, like Super Meat Boy and Undertale. And its iconic logo perfectly encapsulates the game's aesthetic: clean sans-serif text spells out the game's name, the Crewmate character in place of the letter 'A.'
Here we'll be looking at all the different variations of the Among Us logo for every platform. You'll also find links to some great drawing guides, so you can recreate the logo and even give it your own creative twist.
Looking for more great Among Us content? Read all you ever wanted to know about the game here: Among Us character and Among Us map and Among Us unblocked.
The Among Us logo on every platform
If you're like most people, you probably thought that there was only one Among Us logo. Since the game is available on everything from PCs to mobile phones, the game's logo has to be readable on both big screens and small. To ensure the game is instantly recognizable on any device, Innersloth has created a few variations on the game's logo. Here's how the Among Us logo looks on every platform:
1. The Among Us logo on PC and console
The most well-known Among Us logo is the PC version, in which the letter A in Among Us is rendered as a member of the crew, with the other crewmates and the ship in the background. Marcus Bromander and Amy Liu, who made most of the art in Among Us, came up with this logo together.
2. The Among Us logo on mobile (Android/iOS)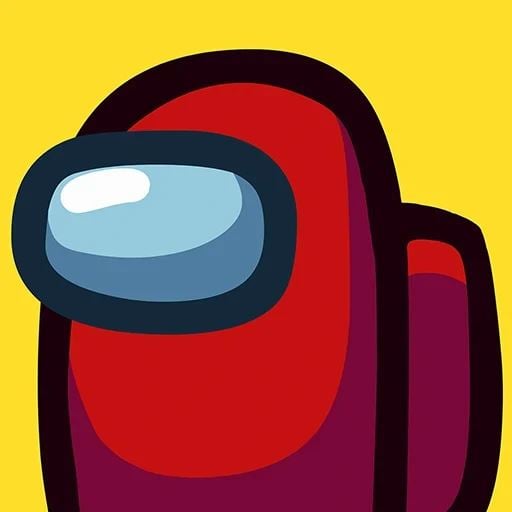 This is the logo that mobile gamers will recognize: a red crewmate on a yellow background. This may be the simplest to make at home. This logo was also made by Marcus Bromander and Amy Liu of the InnerSloth team.
3. The "Shhh" logo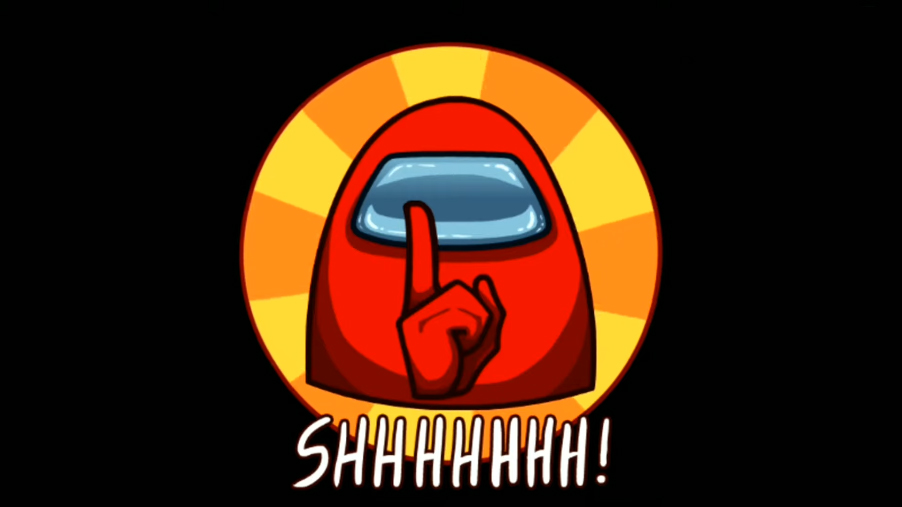 Okay, so technically this isn't a logo. The "Shhh" image, which features the Red Crewmate holding its finger up to its face, is actually a loading screen. If you've played the game, this picture will appear on your screen before jumping into a round. Designed by Marcus Bromander and Amy Liu, this image has inspired talented artists around the world to share their own interpretations.
How to draw the Among Us logo
There are lots of tutorials on YouTube that show you how to design some of the game's most recognizable emblems, making Among Us art easy to make for yourself. Each of the logos seen above has its own tutorial, which you can find below:
4. Among Us text logo drawing guide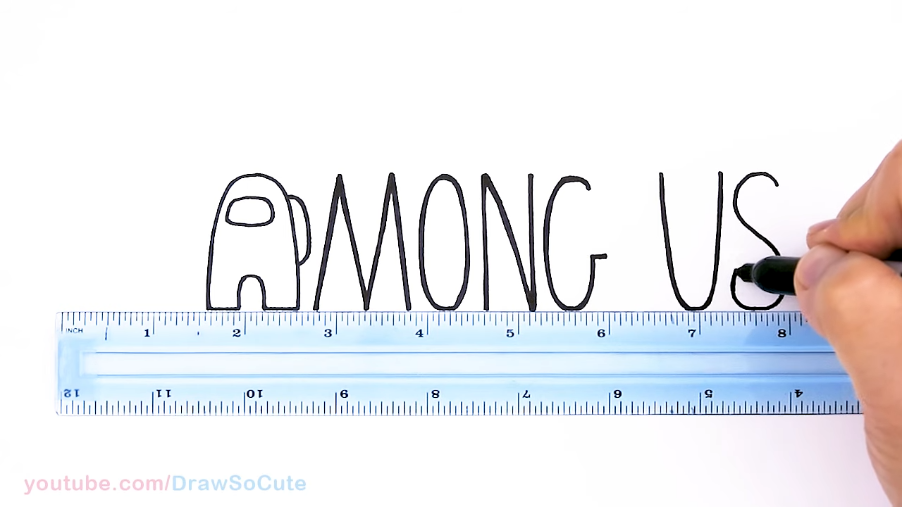 All you need is a ruler, a sharpie, and a piece of paper to draw the Among Us text logo. YouTube channel Draw So Cute has a great step-by-step tutorial that will guide you through the process.
5. Among Us Crewmate logo drawing guide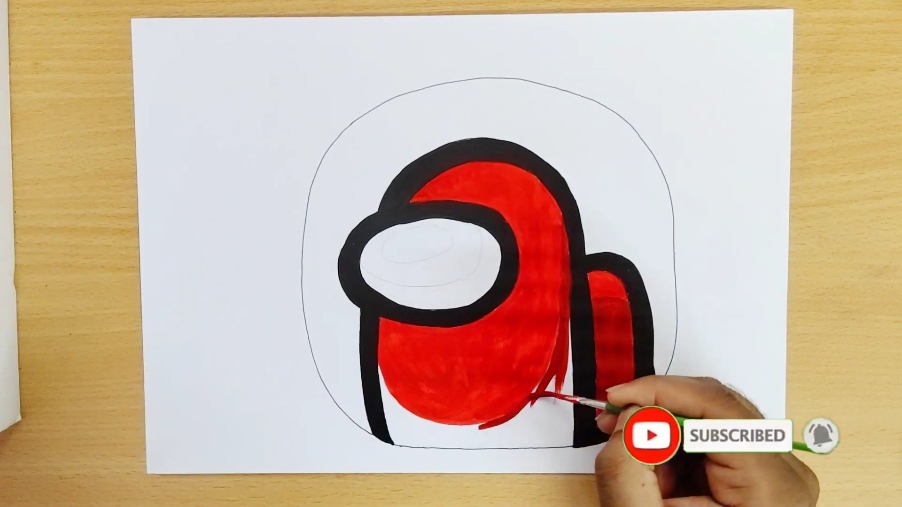 The mobile app icon for Among Us is a great example of a logo that does a lot with very little. It's so simple, anyone can draw it. You'll find a quick and easy guide to painting it for yourself at the HAROON ART CLUB YouTube channel.
6. Among Us 'Shhh' logo drawing guide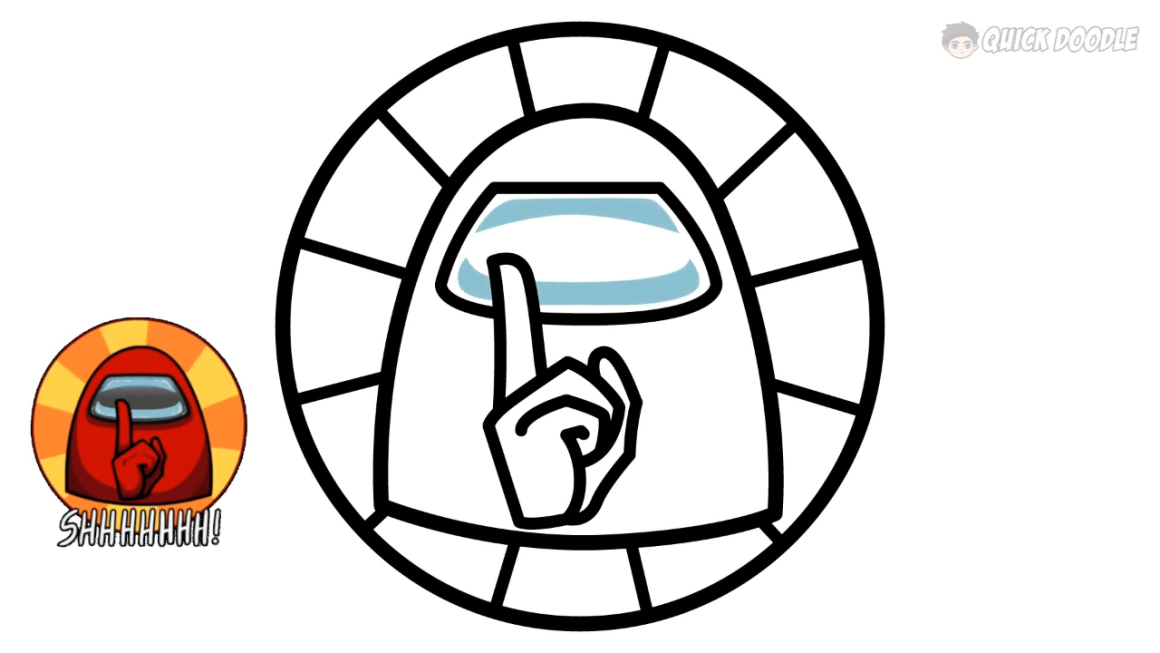 The Shhh loading screen is YouTube channel Quick Doodle has an excellent guide available on their channel with easy-to-follow instructions.
That concludes our guide to the different variations of the Among Us logo. Looking for more Among Us content? Find out everything there is to know about the game by heading over to Among Us toys, Among Us imposter and Among Us download.