Are you a toy enthusiast with undying affection for social deduction party sensation, Among Us? Lucky for you, there are all sorts of cute and cool Among Us toys, merchandise, and collectibles that will satisfy any toy lover. From keychains to plushies, nightlamps to stickers, it can be hard to pick favorites.
Well, we're here to help. Below, you'll find a list of what we think are the very best Among Us toys. We know Among Us has fans of all ages, so we've made sure to fill this list with fun products for both kids and adults. Whether you're a collector dying to express your love for Among Us or a parent who needs a gift for their little Impostor, we've got you covered.
Can't get enough of Among Us? Check out the rest of our Among Us guides and articles that we have in our arsenal Among Us character, Among Us map and Among Us unblocked
1. Among Us Plushies
The pill-shaped protagonists in Among Us are about as huggable as video game characters go, which makes these official plushies a must-have for any fan of the game. After all, who wouldn't want to snuggle up with their favorite Crewmate? We promise there are no head-chomping interstellar parasites here.
2. Among Us Night Light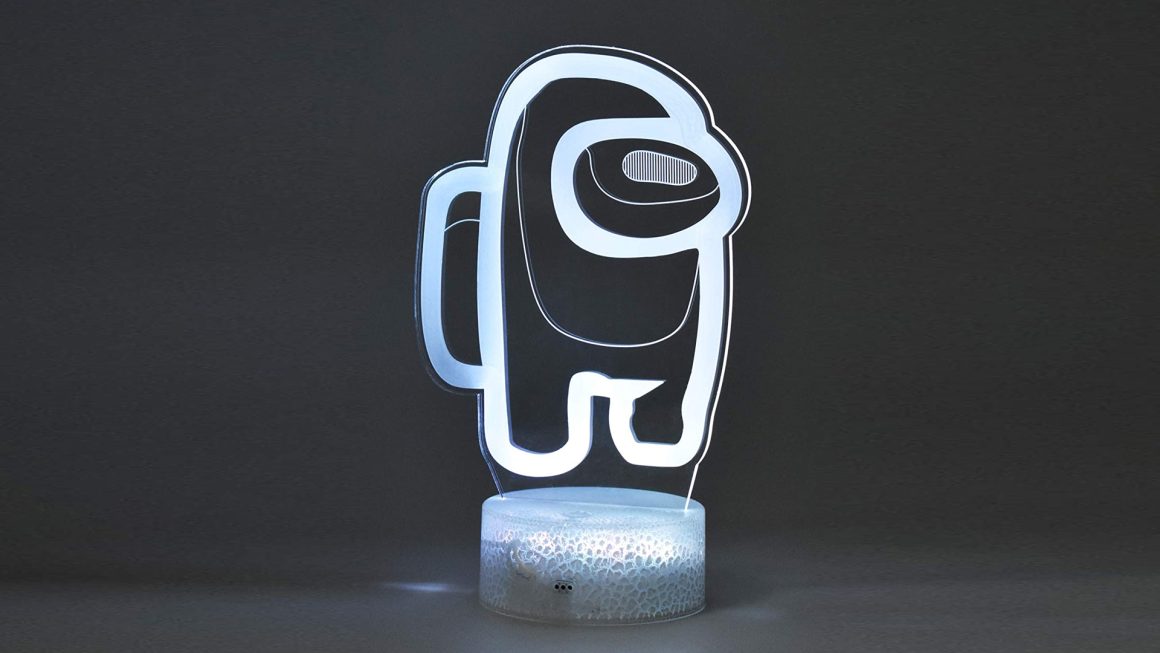 If there's anything we've learned from our countless hours of playing Among Us, it's to be wary of the things that creep and crawl in the dark. Now you can sleep in peace with one of these Among Us night lights keeping watch over the bedroom.
3. Among Us Crewmate Figure with Stamper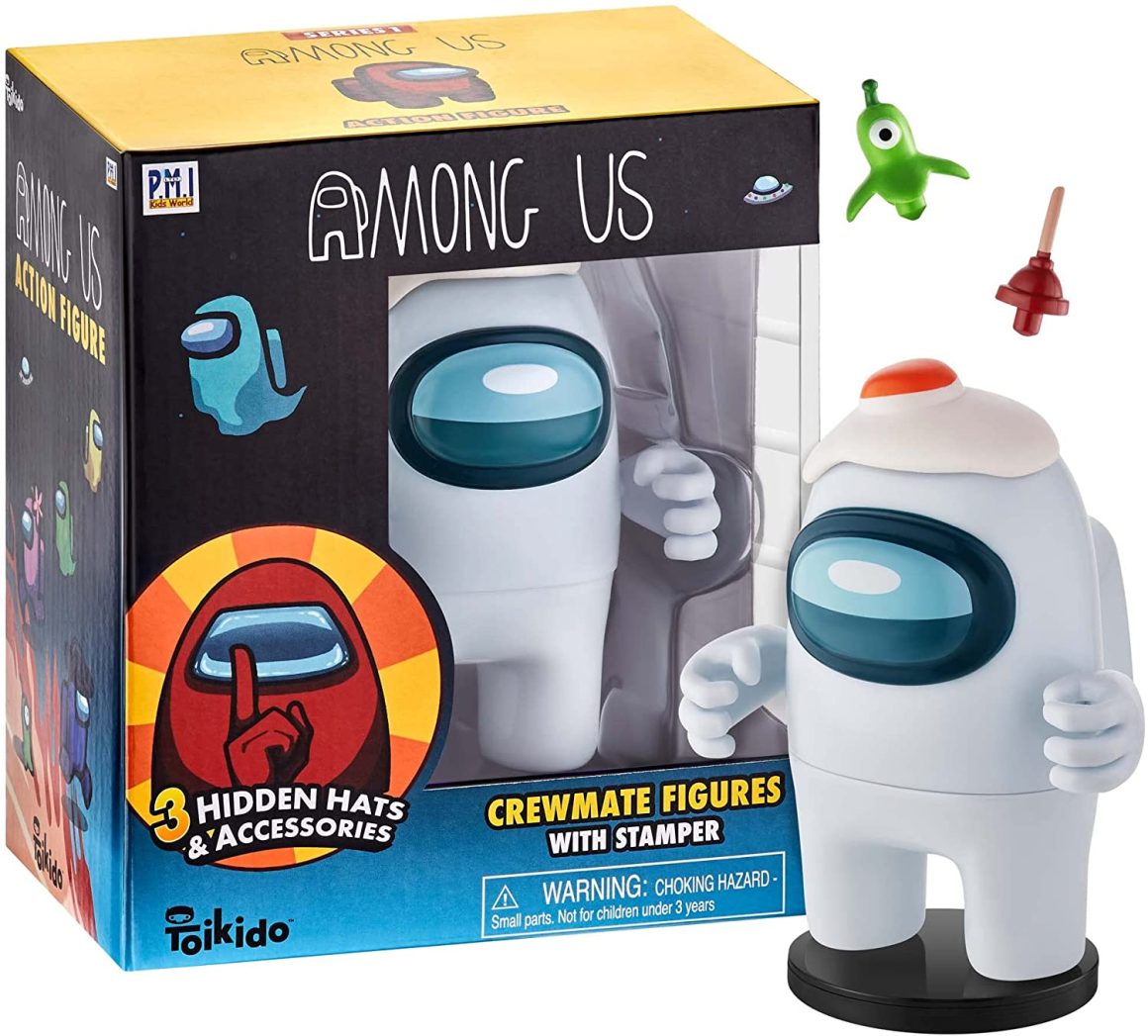 This stylish Crewmate figure stands 6.7 inches tall, and not only is it sturdy and looks great in a display or collector's rack, it also functions as a stamper. Underneath the figure's base is a stamp of the game's iconic "Shhh!" loading screen, so you can mark top secret documents with an Among Us flair. Make your tabletop Crewmate look just like your virtual one with the three extra hats that come with the figure.
4. Dunkin' Donuts x Among Us Drinking Bottle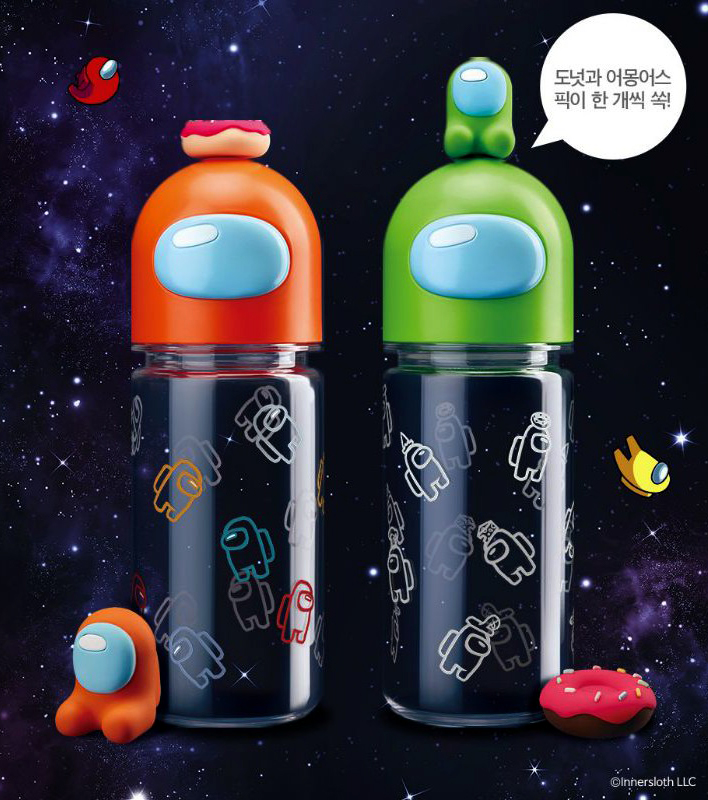 You'd have to have a heart of pure coal to think these drinking bottles aren't the cutest thing ever. Previously only sold in Korea, this trendy liquid receptacle was made available to the rest of the world as part of the game's Summer Merch lineup. Honestly, if you aren't drinking life-giving liquids from the body of a space-faring scientist, are you even an Among Us fan?
5. Among Us Art Tile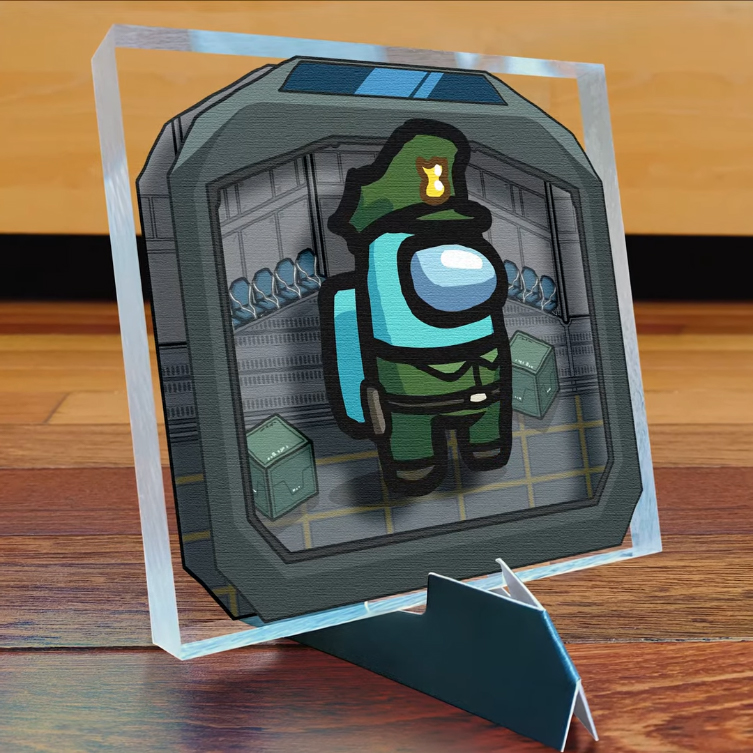 These Among Us 3D art tiles will class up any room they're in. These fully-customizable prints come on solid acrylic and a simple but sturdy stand. The cute and cuddly Crewmate caters to your inner child, but the piece as a whole is elegant and chic enough to be the centerpiece of your work desk. The best part is that you get to choose the color and costume of your bean-shaped buddy; it's just like having your in-game avatar in real life.
6. Among Us Squishy Action Figure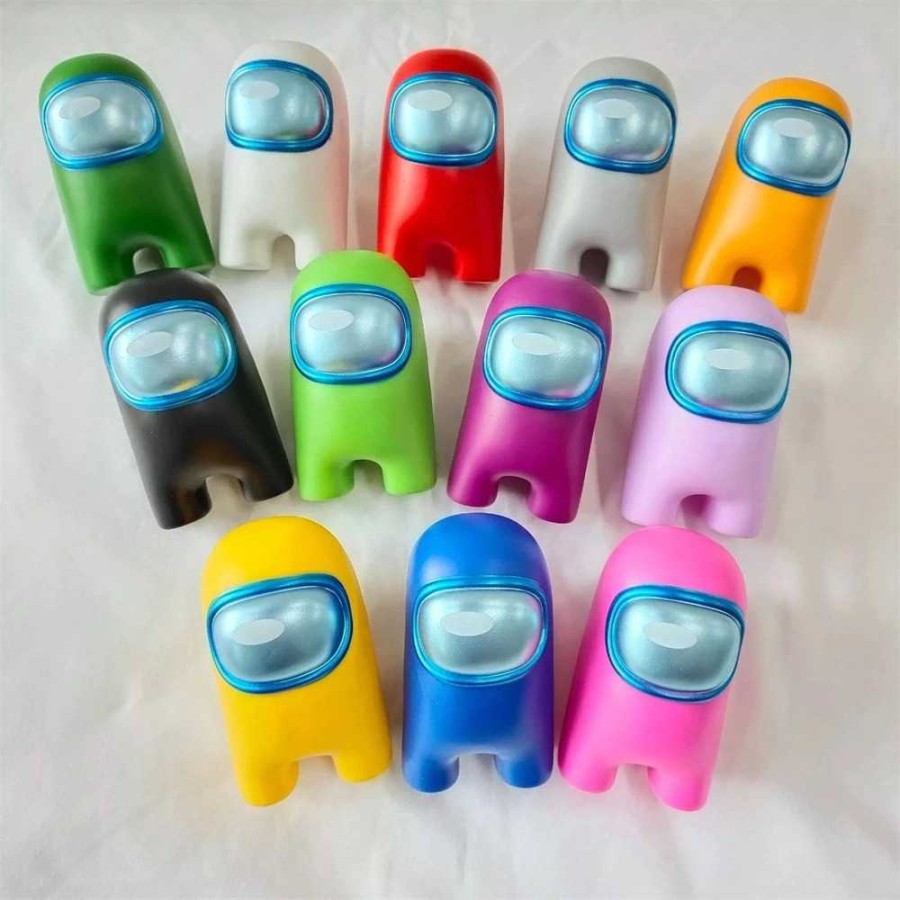 Yes, we've already featured a Crewmate figure on this list, but the Crewmate Figure with Stamper is a collector's item meant to be shown off. But if your kid is crazy for Among Us, then you'll need a gift that can take a beating. These squishy action figures don't just look exactly like their video game counterparts, they're also made to be squished, smooshed, and smashed and still be ready to go for the next play session.
7. Among Us Earrings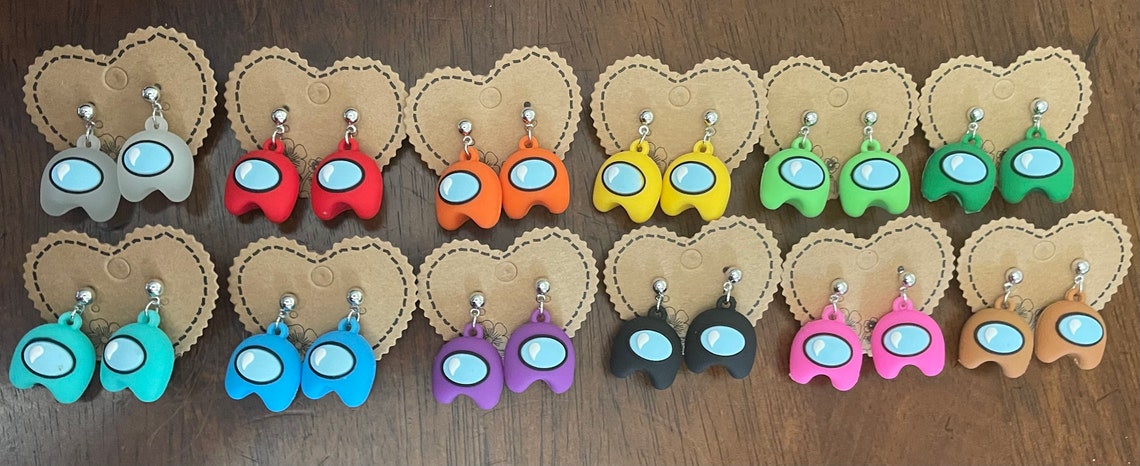 For the fashion-conscious gamer, there's nothing that screams "I love Among Us!" more than these adorable Crewmate earrings. Your co-workers will definitely want to hold an emergency meeting to find out where you got them.
Those were our picks of the very best Among Us toys and merch. You can find boatloads of super-cool Among Us merchandise online, both from the developer's official shop as well as tons of incredible fan-made creations. If you've got the time, it's worth diving down that Among Us toys rabbit hole — you never know what cool things you'll find!
If this doesn't satisfy your inner hunger for Among Us content head over to these articles as well: Among Us Imposter, Among Us download and Among Us hats.