Coin Master is the mobile gaming sensation that infuses city-building strategy with the unpredictability of slot machines. Players must manage and defend their villages while gathering valuable coins earned by plundering the towns of other players. To spice things up, players can also pull the slot machine or spin the wheel of fortune for a chance to earn some extra coins.
As you might imagine, everything in Coin Master revolves around collecting and spending coins. The most effective and efficient way to really rack up the coins is by participating in Coin Master events. Here we'll go over all the different events in Coin Master and the rewards you'll get for taking part.
Read up on everything Coin Master with our helpful guides: Coin Master free spins, Coin Master strategies, and Coin Master statistics.
List of all Coin Master events
Attack Madness
Fill up the progress bar by launching attacks on other Vikings. You get closer and closer to earning an exciting reward every time you invade another player's village. Once the progress bar is full, the prizes are yours for the taking!
Balloon Frenzy
During this event, balloons will randomly appear on your screen during play. Pop each balloon with a quick tap to reap the reward within.
Bet Blast
Think you're all that? Put your money where your mouth is. The Bet Blast event allows you to wager resources, awards, and in-game cash against other players. Complete the activity you wagered on, whether that's raiding your rivals or completing a stage, in order to win your bet and pocket your winnings.
Cards Boom
This event is simple but highly lucrative. Just play as you normally would; all chests earned during this event contain 50% more treasure!
Cards for Chests
This limited-time event lets you sell off your duplicate cards in exchange for chests. This is a great chance to get rid of all the cards you don't need from your collection. Every chest has a chance to give you free spins, pet food, pet XP, or more cards.
Coin Craze
Although all the events in Coin Master are great, this is the only one we'd say is required playing for any self-respecting Coin Master gamer. For the duration of this limited-time event, players are granted a multiplier to their winnings. Spend as much time as possible playing Coin Master when the Coin Craze is going on to really take advantage of the bonus.
Gift Master
During the Gift Master event, certain items will be marked with a special "free gift" icon. Whenever you purchase an item with this icon, you will receive a random goodie, such as a chest, free spins, coins, pet XP, or pet food.
Gold Card Trade
This event lets you trade two Gold cards in exchange for whatever card you want. Two Gold cards is quite a hefty price, but it's worth it to get your hands on the card you need to complete a collection.
Raid Madness
This event works similarly to the Attack Madness event. A progress bar slowly fills up every time you perform a raid on another Viking's village. You get an exclusive reward when the progress bar is full.
Sea of Fortune
Hit the open seas and explore different islands in a search for hidden treasure. Choose from four unique boxes every time you land on an island, but be careful—one of the boxes holds a greedy octopus that can ruin your day.
Set Blast
Earn bonus rewards for completing sets.
Special Events
Attacking or raiding other Vikings earns a chance to spin for rewards.
Tournament
Go toe-to-toe against other players in multiplayer mayhem.
Tournament Milestone
Rise up the ranks in the online leaderboards. Every few ranks you reach a milestone that grants you extra rewards.
Viking Quest
During this event, you can spend coins to spin for rewards. There are also 10 quests you can complete for special bonuses.
Village Mania
Spend less for more. During this event, upgrades to your village come at a discount.
Village Master
Get bonus rewards for every village you complete. Higher-level villages grant you greater bonuses.
Where can I find the latest Coin Master events?
You can find all the latest news about Coin Master events from the game's official Facebook page. Visit it often to get the latest updates about upcoming events, so you can plan your game time accordingly.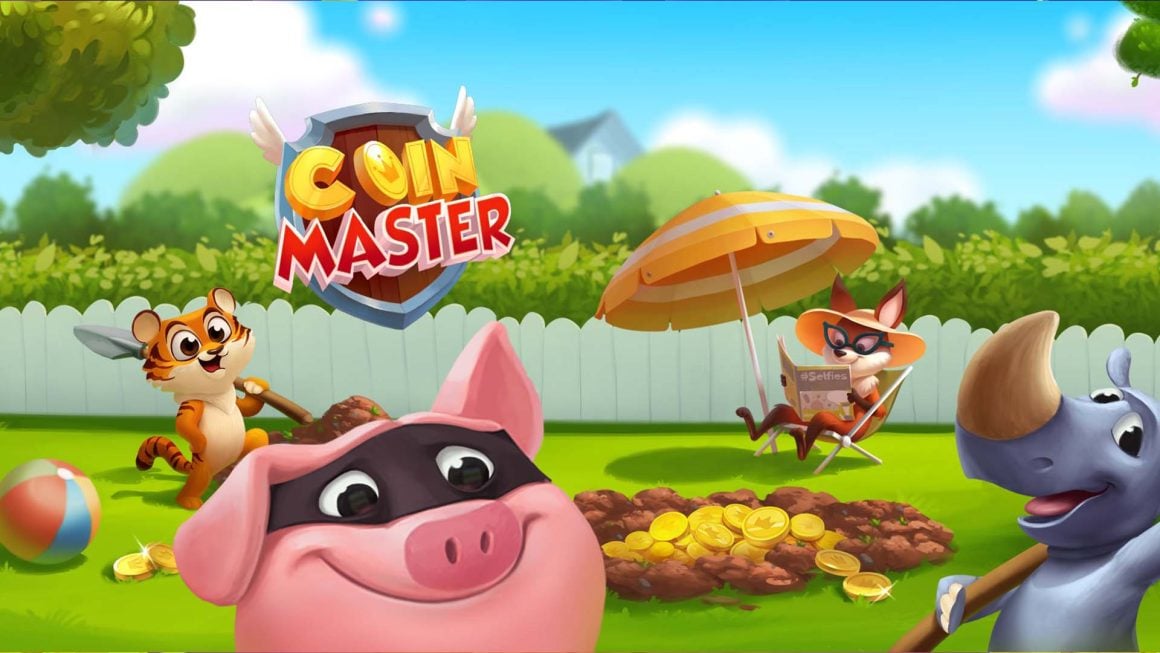 That wraps up our guide to all the Coin Master events. Staying in-the-know about future events is key to becoming a true Coin Master. Every year, the game's developers release a schedule of upcoming events. Now that you know how they work, you can prepare yourself to take full advantage of the bonuses.
Being the best at Coin Master isn't enough for a true gamer. Read this list of the best gacha games for new titles to check out while you wait for the next event.
What are events in Coin Master?
Events in Coin Master are special time-limited in-game challenges that offer players the opportunity to earn coins, spins, cards, and other rewards.
How do I participate in events in Coin Master?
To participate in events, complete any task relating to an event mission. When you've fulfilled the requirements, you will automatically be given the rewards.
What kind of rewards can I earn from events in Coin Master?
You can earn a variety of rewards from events in Coin Master, including coins, spins, cards, and other bonuses. The specific rewards available will depend on the event and your performance.
How often do events occur in Coin Master?
You can earn a variety of rewards from events in Coin Master, including coins, spins, cards, and other bonuses. The specific rewards available will depend on the event and your performance.
Do I need to pay to participate in events in Coin Master?
No, you do not need to pay to participate in events in Coin Master. The events are open to all players, and you can earn rewards by completing them for free.
How do I know when an event is starting in Coin Master?
You can check the "Events" section of the game to see what events are currently available and when the next event will start. You can also follow the Coin Master social media pages to get the latest news on upcoming events.